Top Ten Worst Country Music Artists
The Top Ten
1
Florida Georgia Line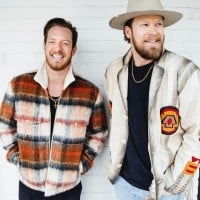 Florida Georgia Line is an American country music duo formed in 2010 by Tyler Hubbard and Brian Kelley. Their breakout hit "Cruise" became the best-selling digital country single of all time and has been certified 11x platinum with over 7 million downloads.
I'm not a big fan of country, and these guys are partially to blame. Most country music I can deal with, or at least tolerate, even if it does seem to have pop elements in it. But these guys take these pop elements WAY too far, to the pint that it doesn't even sound like country anymore.

But what really tips it for me, is the song "this is how we roll", in which the main singer

And I'm not kidding here,

RAPS. THE. WHOLE. SECOND. VERSE.

It's not evens like they hire a rapper to do it, the REGULAR SINGER just starts rapping out of the blue. That was the last straw for me.
ABSOLUTE TRASH! Can't play & dang sure can't sing yet the idiotic deaf tone non music knowing public has allowed these pathetic excuses for "artists" to make millions - these guys need to move to a far away place along with the Kardashians & the world be much much better!
Oh Lord, I cannot STAND them. My dad is a country music fan so I have to listen to them in the car on the radio. They are the reason why I don't like country. All of their songs are garbage. Screw them.
I dislike them because they dilute good country music, like Loretta, Dolly, Strait, Merle, Coe, Cash, hell I might even say Carrie. When you rap, you ain't singin good ol music.
2
Carrie Underwood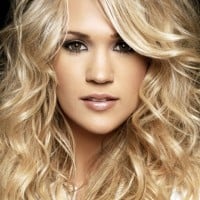 Carrie Marie Underwood is an American singer, songwriter, and actress. She rose to fame as the winner of the fourth season of American Idol, in 2005. Her debut album, Some Hearts, was released in 2005.
She is fake. She is trash. And she screams when she sings... It's like nails on a chalkboard. Claims to be a Christian woman and "religious" yet she dresses like a hoe, all her songs are awful and NO WHERE near country.
Carrie underwood is the best how dare you. People actually call her queen of country. That was so stupid who ever said she is one of the worst singers. She is the greatest of all time ok. Go Carrie underwood.
Sings about nothing but revenge and committing violence. She's not a good human being, she's a murderous sociopath.
She should not be on here she is amazing so stop being mean to Carrie Underwood. I have your back Carrie Underwood
3
Luke Bryan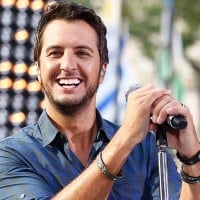 Thomas Luther Bryan, known professionally as Luke Bryan, is an American country music singer and songwriter.
He's the Justin Bieber of country music. Some of his songs are tolerable, but he mostly gets on my nerves.
I don't know why people are hating on Carrie Underwood. Luke Bryan is way worse.
I love Luke Bryan. His songs kick@$$! I don't care what everybody else thinks.
Luke Bryan is the best singer I know how of all country singers
4
Sam Hunt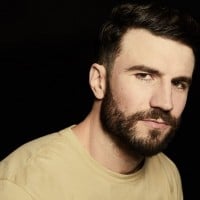 Sam Lowry Hunt is an American singer and songwriter. Born in Cedartown, Georgia, Hunt played football in his high school and college years and once attempted to pursue a professional sports career before signing with MCA Nashville in 2014.
Finally, an entry I agree with! Hunt is the only singer in the top ten that I feel actually deserves to be this high on the list. His singing style sounds awful, and his songs all seem to lack any substance. Him and Walker Hayes are pretty much tied for worst country artist in my opinion.
Just the worst. Not good enough for the NFL and not good enough for my radio. Does he sing? Does he talk? He does both! But neither of them well. Should definitely retire but I think he'd have to have a career first. All the best in keeping him out of the public eye for the next millennia.
What is Miranda Lambert doing above this idiot? Miranda is actually decent.
Wait, no. To call this guy a country music artist makes George Jones roll in his grave. He is just pop with a southern accent.
Why isn't he numero uno. He is way worse than FGL who have made some good songs like confession, while all he's made is pop music
5
Sugarland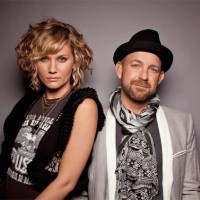 Sugarland is an American country music duo consisting of singer-songwriters Jennifer Nettles and Kristian Bush.
Jennifer Nettles has the absolute ugliest twangy voice ever. Period. Kristian Bush is better off on his own.
This duo is fantastic! Jennifer has a unique and good sounding voice.
FINALLY someone who deserves to be on here
Simply hearing this women sing, haunts me in my sleep. Please quit making music, you're trash.
6
Lady Antebellum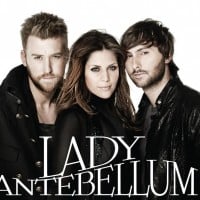 Lady A (formerly Lady Antebellum) is an American country music group formed in Nashville, Tennessee in 2006. The group is composed of Hillary Scott, Charles Kelley, and Dave Haywood. The band changed their name from "Lady Antebellum" to "Lady A" in June 2020 in response to the George Floyd protests.
As if their music isn't bad enough, they have to be racist when finding a name for their stupid band.
I hate their music! I am going to not become a lady alien anymore,no more. it's over suckers I hated all of for not being there for me! not 2008 not 2010 not 2011 not 2012 not 2014 nope noo adios,
I hate Your fans I'm gonna Ignore you, Adios your Music suck To yourselves Thanks a lot?
I don't care for them either
7
Big & Rich
While they stretch the meaning of "country" to its limits, they tried something original and some of their songs are very well written and clever. I enjoy them. But calling them country in the traditional sense is... well not quite right.
8
Miranda Lambert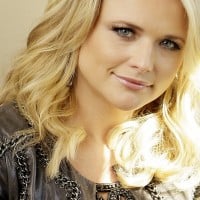 Miranda Leigh Lambert is an American country music singer and songwriter. She is best known as a solo artist, and is a member of the Pistol Annies.
She is terrible and her songs are to make people mad at Blake Shelton after their divorce.
Who made this frikin list? Miranda Lambert is awesome! Heart felt lyrics, and a voice to match!
Miranda isn't bad, but I can't really say I like her that much either. She's just meh.
9
Taylor Swift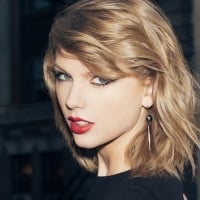 Taylor Alison Swift is an American singer-songwriter. She was born on December 13, 1989 in Reading, Pennsylvania. She is best known for writing personal songs and for having won 11 Grammys. She became interested in country music when she was around 9 years old, and after watching a documentary about Faith Hill, Swift felt that she should go to Nashville to begin a country music career. She then signed a contract with RCA Records and began to write songs.
I wish she still sang Country, because her songs back then were amazing. Songs like "Teardrops on My Guitar", "Love Story", "Our Song", and "Picture to Burn" are still among my favorites of Taylor's songs.
Not gonna lie, she was cute. She was very cute, and I think that's what won over a lot of people, especially in my generation (I was 10 when she came about, so I had a small crush on her).

But she has definitely overstayed her welcome now.
She doesn't know how to sing. Jason Aldean shouldn't be on this list. I LOVE HIM!
Shes Trash... but everyone else is good. Y'all don't know country if it hit you on the face.
10
Johnny Rebel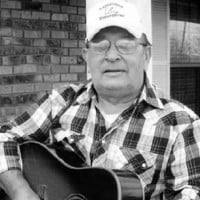 All these other people are above HIM? Rebel himself was classified as "White-power music". He is a racist and a shame to country music.
He should definitely be higher on the list. He was not a good guy, and his songs clearly reflected that.
Really, below Billy Ray Cyrus? Come on guys
He should be #1. He's just plain racist
The Contenders
11
Jason Aldean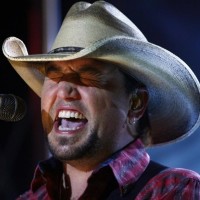 Jason Aldine Williams, known professionally as Jason Aldean, is an American country music singer. Since 2005, Jason Aldean has been signed to Broken Bow Records, a record label for which he has released eight albums and 24 singles.
He and his retarded songs should die in a hellhole.
This man killed country music.
Love this man! Keep rocking Jason!
Jason Aldean is awesome
12
Kane Brown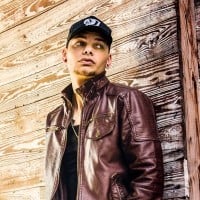 This guy is an absolute joke. Luke Bryan and Sam Hunt are also bad, but at least they're attractive. This guy looks like an ogre. And he can hardly sing. He mumbles in a mediocre baritone groan. His songs are the stereotypical bro-country dreck heard throughout mainstream country music for the last couple of years, with no originality whatsoever. Kane Brown should simply stop making music.
He's got a couple of really good songs, but most of them just don't do much for me.
Can't write and only getting by because he has a look.
I like him a lot... love his voice
13
Blake Shelton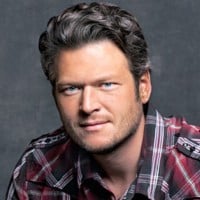 Blake Tollison Shelton is an American country singer and television personality. In 2001, he made his debut with the single "Austin".
So overrated. Can we stop hearing about his so called "relationship" with Gwen Stefani and GET TO THE MUSIC?
Blake is another one of my personal favorites. So many epic songs came from this man.
You forgot the worst one, REBA who can not find her notes!
One of the biggest sellouts of all time.
14
Brad Paisley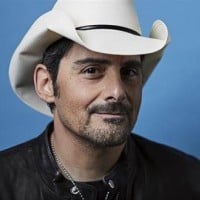 When I think of Brad Paisley, I cringe. What comes to mind is stupid, annoying songs like "River Bank" and "Ticks". Cody Jinks needs to teach this talentless hack a lesson.
No. Brad Paisley doesn't deserve to be on this list. He had some good songs and some bad songs, but he had more good than bad.
Tone deaf morons have no business voting. Every act on this list, deserves to be on this list.
Brad Paisely shouldn't be on this list he's and amazing guitarist and has an amazing story to back up his career
15
Toby Keith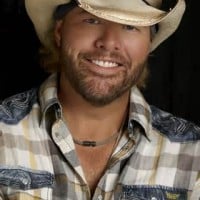 Toby Keith Covel, known professionally as Toby Keith, is an American country music singer, songwriter, record producer, entrepreneur and actor.
This man is actually one of the best Country singers of all time. His songs are all either upbeat and funny or powerful and moving.
A good fellow. But he can't sing.
16
Big Smo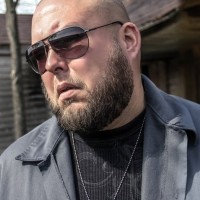 If you want to sing Country than sing Country. If you want to rap than rap. Choose one but don't combine them! These genres don't mix!
17
Thomas Rhett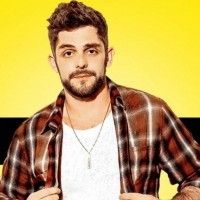 Thomas Rhett Akins, Jr., is an American country music singer and songwriter. His father is the singer Rhett Akins. Rhett has released three studio albums for Big Machine Records' Valory Music imprint: It Goes Like This, Tangled Up, and Life Changes.
I hate this disgusting untalented excuse for a human being with every single fiber of my being. If I ever saw him in public, I would tell to his hideous face that his music sucks. Not even a single song of his is good, and if it weren't for his father Rhett Akins, nobody would have heard of him. I wish this talentless piece of trash would've died instead of Betty White.
This pathetic excuse for a "musician" doesn't have a tenth of the talent of his father. In fact, if it weren't for his father, this talentless man wouldn't even have a music career. And speaking of his "music", not a single song of his is good. There's the cheap knockoff of the Bee Gees ("Make Me Wanna"), the cheap knockoff of Sam Cooke's "Chain Gang" ("Crash and Burn"), and the cheap knockoff of Ed Sheeran's "Thinking Out Loud" ("Die a Happy Man). And not to mention Rhett also had a hand in two of the worst country songs in the history of the genre - Jason Aldean's "1994" and Rhett's own song "Vacation". Not only are these two abominations terrible in their own right, but "Vacation" even rips off the beat from War's "Low Rider", only to add crappy bro-country lyrics that Florida Georgia Line would be ashamed to record. As for Rhett's other music, there's not a single shred of country music, instead being loaded with pop rock, R&B, disco, funk, and 80's hair metal influences. Hank ...more
Thomas rhett is a very good singer actually in my opinion. He's a good Christian and puts out so many jams. He's also not only a pop star but kind of like a rock star too. He has long hair and sounds like a rock star.
Calling this guy country is an insult to the genre. Thomas Rhett looks more like a burglar or a pirate than a country singer.
18
Walker Hayes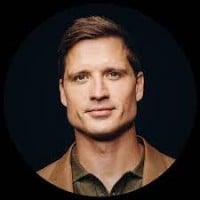 This guy literally sings the most cringey songs ever. "Fancy Like" and "Aye Aye" are both absolute trash!
19
Keith Urban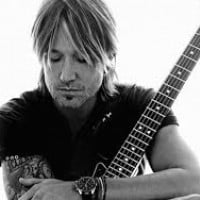 Keith Lionel Urban is a New Zealand born Australian country musician. In 1991, he released a self-titled debut album and charted four singles in Australia before moving to the United States the following year.
No, this and Lady Antebellum are the only good modern country singers today.
What are you guys talking about? Keith is fantastic!
20
Eric Church
Love Eric's voice and singing style. One of my favorite Country singers.
He's a loser. He writes songs that only a chick would enjoy.
He is amazing, and who doesn't think so is a disgrace
21 David Allan Coe
22
Aaron Lewis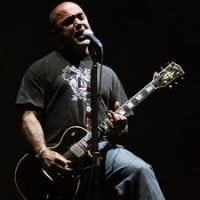 Aaron Lewis is an American musician, who is the lead vocalist, rhythm guitarist, and founding member of the rock group Staind, with whom he has released seven studio albums.
23
Niko Moon
His singing style sucks.
24
The Chicks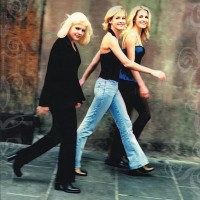 25
Gabby Barrett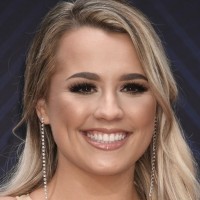 PSearch List