Best Customer Engagement Practices in 2022
Consumption patterns have been changing dramatically during the past two years. As many people shop online, businesses have to restructure their marketing and customer engagement processes. While some have adapted and increased their sales, others still need to find the right way to success.

In this article, you can read about the best practices on how to improve customer engagement. Read on!

The Top Ten

1 Have a marketing plan and an understanding of the target audience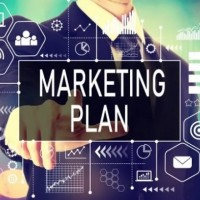 That's the basics, but still, some marketing teams are missing this step. You can't sell products or services if you don't understand who your customer is and which audience you need to target with your advertising.
2
Have a formed USP (unique selling proposition)
Next thing that needs to be done is to form your USP. Without understanding your product, benefits, and competitive differences, it is hard to sell products or services.
3
Use instant communication with users via chatbot, messenger, and live chat
One of the main factors in customer engagement is immediate support. Users should be able to contact you any day, any time. How? You can leverage live chat, chatbot, social media messengers, or email.

According to Drift research, the number of customers expecting an immediate response has doubled since last year. At the same time, the level of frustration with accessing essential business information increased by 20%.

Ensure that every user has access to complete product information and can get an online consultation whenever they need it. Add live chat or any other form of communication with users to your website or app.

Don't forget about personalization. Try to address customers by name, but guarantee the protection of their personal data.
4
Have useful content on newsletters, social media, and blogs
This is a very important practice for creating a positive image of the company, increasing confidence in the organization and the brand. In addition, interacting with target groups will allow you to get feedback and consumers' opinions about the product. It can be a great help on your way to improving the product and increasing sales.

On your blog and social media pages, you can create promotional infotainment for users to actively discuss them. If you suggest a relevant topic the comments and reactions won't be long in coming.

Moreover, customers can leave their positive and negative reviews about your product on social media, which will definitely contribute to spotting the gaps in your business processes. Be sure, users will appreciate the company's openness and some of them may even become loyal to the brand.
5
Use adapted content for different types of devices
According to OuterBox, more and more users make purchases via smartphones and other gadgets every year. Therefore, it is necessary to use mobile-friendly advertising, such as:

- Contextual ads in mobile apps
- Text and voice mailings on phones
- Banners and toolbars
- Ads and banners on themed sites.

Make sure your website, mobile app, and ads are adapted for Android and iOS users. Otherwise, you can lose up to 50% of your potential customers.
6
Use organic search engine promotion
In 2022, it is recommended to use organic search engine optimization (SEO). According to statistics, a user does not visit more than three pages when searching for a desired product or service. And the competition in search engines is getting higher and higher. Therefore, you should strive to be at the top of the organic search output to improve customer engagement.

The position of your website in search results depends on many factors. Here are some of them:

- Unique content based on keywords and phrases
- Domain age
- Page load speed
- The presence of guest links and others.
7
Stimulate the target audience
To increase conversions, use a variety of incentives. For example, in exchange for registering or filling out a questionnaire, give a discount or a free service or consultation.

Your ads must be valuable and interesting to users. So, try to have a sale for a while and promote it. This attracts your target audience. If you show good service, customers will be satisfied. This is a great chance for them to buy something from you again.

Also, study competitors' sites, forums, and blogs. It's a great resource of potential leads and inspiration. Many companies publish their biggest clients' logos on their websites, so do take an advantage of this!
8
Use contextual advertising
One of the best customer engagement practices is contextual advertising. Those are advertisements that appear on the web pages based on the content of those pages. When customers see relevant ads, they are more likely to engage with the content.

The advantages of contextual advertising:

- Payment only per click (PPC). Money from the advertising budget is withdrawn only when the user enters the advertised resource.
- Possibility to start an advertising campaign during the day. You can create ads, make settings for PPC and run ads immediately after moderation.
- Detailed analytics, which allows you to optimize ad texts and parameter settings.
9
Create a loyalty program
Reward your loyal customers through small gifts, exclusive offers, cash back programs, gift cards and more. This will not only improve customer engagement, but also boost customer retention and, most probably, increase the number of referrals.
10
Have highly competent sales managers
Even with the most effective advertising, ignorance of the product or ignoring customers can significantly impair the promotion. It is necessary to constantly train the staff in sales techniques and properties and teach the product's characteristics.
BAdd New Item