Top Ten Best Logo Design Companies
A logo design company is the best way for the businesses to promote their brand in the easiest and the fastest way possible. Undoubtedly, a nicely designed logo brings several benefits for any business as it helps establish as well as promote their brand. But, they must not show any sort of panic while taking this decision as it is crucial to remain patient until they find the trustworthy company.

Some of the most important factors that should be kept in mind while selecting a logo design company:

Look at the services:

A number of companies are there on the web engaged in offering these services. But, you should look at their services as some of them come with bigger and better packages as compared to the other companies.

Maintaining professionalism:

Any business will not like to work with a company, which is not reliable or serious regarding the services. Therefore, you are advised to pick a company that is known for its reliability, good reputation and professional services. In this way, you can have the assurance of quality, timeliness and cost-efficiency of the services.

Cost consideration:

This is actually a very crucial factor for both a business owner or a logo design company as both want to grab the best opportunities and benefits. But, a company has to reconsider its prices due to the ever-growing competition. On the other hand, a business owner has to get convinced at a certain budget as quality is also essential and he cannot let it go just because of the cost factor.

On a concluding point, we can say that these were some of the deciding factors that help you hire the best logo design company. But, make sure that you apply these ideas correctly and draw the results in your favor.



1 Creatlivestudios.com

Great Designs

They delivered great logo that represents our brand. Would recommend to everyone out there who are looking for best logo design agency. They are very creative and outstanding at their client support.

I look forward to work again with CLS

Creatlive Studios delivery great packaging designs as well. Over all it's the best design & branding agency in Hyderabad, India.

Visit Website

2 Logo Designs Studio

Hi All, I am willing to share my wonderful experience with LDS. Due to its quality services, my website ranking has improved a lot. I think this is the best logo design service provider. I received exactly what I was expecting within the budget. Thank you!

If your expectations are high, but you have a shortage of time, call LDS for the exclusive logo designs and enhance brand identity. I am really happy with your services. You have proved to be the top logo design company. Keep it up!

I placed an order for custom logo design and the interesting thing is that I got the result that exceeded my expectations. Thanks to (LDS) or the best logo design company. I must say, you have done a fabulous job!

Superb! LDS is a great company to work with... According to me it is a best logo design services provider...

Visit Website

3 Sparx IT Solutions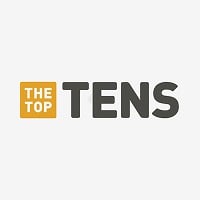 Sparx IT Solutions is a web & app development company that creates user-centric websites. Designing apps that could easily engage the audiences is one among the several profiles of the company. The company has a dedicated team of professionals as a result of which it successfully delivers projects within ...read more.
Great list! Thanks TheTopTens.com to provide us such a wonderful list of logo design companies. It helps me a lot to choose a best logo design company. I already work with Sparx! 2 months before and I love to work this company again due to it's excellent services at lowest price.
Meeting the deadlines well before time is what defines Sparx IT Solutions at its best. I have a long four years association with this company, and every time this company surprises me with innovative solutions for my web development requirements. Cost-effectiveness is one of the best features that allures my association with them.
The entire team of Sparx IT Solutions is highly-skilled and dedicated towards their work. I believe, this is the top logo design company that offers 100% satisfaction guaranteed services. Thank you so much for the incredible logo design services!
Visit Website
4
7cloudtech
Dear
sir/mam(s),i want to job in your company in future
5 Thelogocompany.net
6
PixelCrayons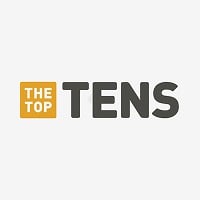 Looking for Logo design companies must try pixelcrayons.
7
Rarefly
They are creating logo with attractive and impressive. I am satisfied with this company.
I really enjoyed my logo contest and the service was excellent!
8 Agent Orange Design
9
DesignSkulls.com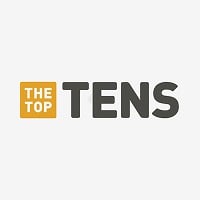 10 Logo Design UK
The Contenders
11
Logo Design Team
I tried 3 design companies before coming to Logo Design Team. Logo Design Team was the only one that was able to bring my vision into reality. They have a very talented team of artists.
Very helpful and creative team. Happy with their service. Will use them again
Great to see Logo Design Team on this list. I have worked with them multiple times. My experience will them has been nothing less than GREAT! They have always been highly responsive to my requests. Great Designs! Great Support! I wish them all the best.
Loved their service. Really nice logos were provided in the first set itself. I have no hesitation in recommending Logo Design Team.
12 InfoSky Solutions
13
99Designs.com
Best designs there!
14 Inkd
15
Logaster
I want to suggest logaster.com for creating your logo, because at first I've try 99designs, but prices are extremely high for start up. Logaster gave me affordable price and good quality of logo, so it was the solution for me. Also I saw a lot of positive feedback about them.
16 Red Web Design
17 Logo Gala
18
ChilliApple
Best Web Design Agency around... Quality and timely delivery.
best
19
Awebstar Technologies Pte Ltd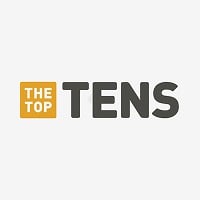 Awebstar Technologies Pte Ltd helps your business stand out in this competitive business industry. We amplify your profits and increase your overall productivity. We have a highly innovative, creative, helpful and capable team with extensive unlimited knowledge of their specializations in the field ...read more.
20 Webtree
21
Route66 Design Inc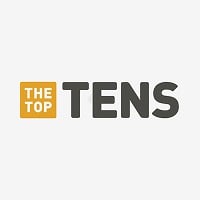 22
LogoVenture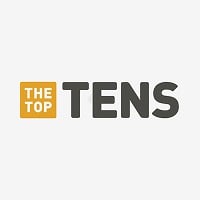 23
Clinton Smith Design Consultants
The team at Clinton Smith are a breath of fresh air! After wasting money trying to get my startup business off the ground with an online logo design service, I was amazed at the friendly and professional service Roger and his team offered at a cost that was such good value. Would highly recommend!
Hi, just wanted to say I used Clinton Smith for my start up business, and I'd highly recommend them. They quoted me a reasonable price considering my limited budget, but the quality of work and the friendly service they offered was amazing! Thanks to Roger and his team.
Not only was my logo just perfect, the guys did a stunning job on the packaging design too - making my brand and products look very professional. Would highly recommend!
Professional, very nice to deal with, and the logo they did for my company was perfect! Would easily recommend.
24 Alian Software
25
Bleeping Design
Bleeping Design is the best logo designer in Mumbai, India. Affordable prices and they cater to international clients. I was amazed by the attention to detail and outstanding design.
26
Designhill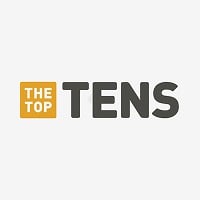 After having wasted much of my time in fake contests on other websites, I find Designhill to be a good and genuine platform for anyone who wishes for unique design concepts. We directly interacted with the designer and made him understand what exactly we were looking for. Its was great experience. I would definitely recommend!
Designhill is the best custom graphic design marketplace!
Designhill is the best site for logo design
Best platform
27 Brand Design Experts
28 Wolff Olins
29 Repeat Logo
30 Creatlive Studios
31
logo-company.in
S & L Distributors
32
Eonian Brand Ideas India
I have placed an order with Eonian Brand Ideas India for the corporate logo design of my company and company has designed the complete logo in within the Deadline
Eonian Brand Ideas is the Best Logo Design Company that I have ever deal with. Perfect Work by Perfect Team!
33 Pixels Logo Design
34 99 Designs
35 Logo Maker
36 One Logo Design
37 Logo Garden
38
Mascot Logo Captain
What I love about this site is that it offers only high quality ready-made, pre-designed or premade mascot, character, or cartoon logo designs. The logos are sold through a middleman marketplace LogoGround, and it feels much more convenient, secure to buy a logo design from the site.
39
Brandbusters
Brandbusters were an absolute pleasure to work with. Communication is super fast and quality of work is fantastic. I highly recommend them!
The best site for all professional brand support at all, especially for logo, brand manual and explainer videos.

Very affordable and highly recommended graphic studio.
Highly recommended!
You should try this guys...
40
Professional Logo Designers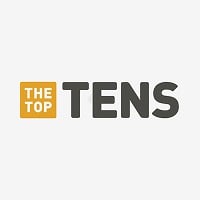 41
Custom Logo Design USA
They are professional, responsive and assist you from start to end
42 Logo Glaze
43 40 Dollar Logo
44
Crafted Logo
My friend has worked with this company, the Logo & Website he got was just amazing. This company has transformed the overall brand from basic to professional. I personally liked the work.
45
Seasia Infotech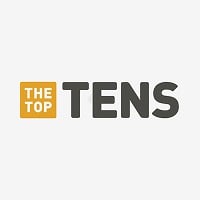 Seasia Infotech is known among global clients for creating optimal web solutions and Logo Design service. We tend to gather a good understanding of the requirements of our customers & their business, before we truly begin to design the logo.
I must say that Seasia is a really the best logo design company across the globe. My friend had done his work by Seasia team and he is very satisfied.
Seasia infotech is the best logo design company. The designer are very creative. I am with the excellent work.
Good service. We hired them for designing the logo of our agency. Thanks for efforts.
46
Inkbot Design
Inkbot Design is a Freelance Graphic Designer specialising in Logo Design and Brand Identity. Based in Belfast, UK.
47
Everbranded
A great place to get a logo with a free shirt!
Amazing site, great designs.
48 LogosDesign.biz
49
LogoWorks
I used to run a web design firm. They produced our logo and several logos for our clients. They were very professional and deliver their work expeditiously. I highly recommend this shop for logo design work.
50 Lambie Nairn
PSearch List