Top 10 Best Extended Auto Warranty Companies
If you are in the market for extended coverage, finding the right extended warranty provider for your vehicle is essential. You want to have a peace of mind knowing that you are protected by the highest rated and the most trustworthy company out there. You don't want to find out that your breakdowns are not covered and be stuck with high repair bills.

Below is the list of the best vehicle service contract providers in the United States (also known as extended warranties) based on coverage plans, pricing, claims support and customer service.

The Top Ten

1 Endurance

I have had my policy with Endurance warranty for 2 years now and I am completely satisfied. I always purchase a warranty for my vehicle whenever I buy it because I have had my share of rough luck when it comes to cars. So I know it is better to be protected than to be left hanging high and dry when your car breaks down. Anyway Endurance's service is really great. Whenever I call their customer service department to ask a question, or pay my bill, or check on a claim they are always so nice and helpful. They definitely get an A+ for service. And the roadside assistance is a total lifesaver. My battery has died a few times and they come right out to jump my car and the guy even followed me to the repair shop to make sure I got there okay. It's nice to see a company who really cares.

I had a great experience with Endurance on my last vehicle and hope to have just as great with my new one. I had a policy on my car before I moved to the "big city" (the mini apple) so I didn't have a need for my car when I moved 2 blocks away from my new job. Well, things have changed and now I need a car again. Just purchased one for a great deal and immediately called Endurance. The last car I had turned out to be sort of a lemon, for which I am thankful I had the policy on. Out of 5 things going wrong with that car for the 4 years I had it, Endurance paid for all of them. The only things I had to pay for was the deductible for each repair and one time when I used the wrong roadside assistance, but they took care of a monthly payment for me, which they totally didn't have to do.

Anyway, I was very pleased with their service years ago, and I have no doubt it will be the same experience again. I also got a really great price for being a repeat customer, thanks for that Matt!

I have two cars covered by Endurance and I have had zero issues with them. Each time my car has acted up, I have taken into the dealer and had all issues resolved in a matter of a few hours. There were two times where the car had to be worked on for a few days but I got free rental car for moments like that.

What I liked best is that their customer service is A+. They have always been very nice and quick to get claims processed every time I call. I also had to have my credit card replaced because of the whole Target/Chase black friday issues last year and I forgot to change my payment card for my policies. They waived my late payment fees and even pushed one of my payments back so I didn't have to pay two months all at once. They really do help you out.

I recommend them highly and tell all of my friends that if they are looking for a QUALITY warranty that covers everything and that they can afford to go to Endurance.

Great company! The customer service rep was very helpful and respectful (I think his name was Steven). He explained how the coverage works and what to expect. He mentioned what wear and tear items might not be covered, which makes sense. I haven't filed a claim yet but I hope that everything will go just the way I was told. So far, I'm very satisfied with them.

I bought the highest protection plan they offered, it covers almost everything. would recommend everyone to do the same if you don't mind paying extra $ (I think it was just $400 more than their regular coverage).

Visit Website

2 Carchex

I was recently shopping for an extended warranty on my vehicle and I checked out about 6 different companies. Carchex was the easiest to use, provided the best coverage for the price and seemed to have the best customer service. They were very friendly, patient and knowledgeable. While I hope to never need your services, I know you will be there if I do. Keep up the good work!

This company is good. Just like Endurance warranty they are not a scam. Both companies are very reliable and trustworthy. Not sure why Wanted auto protect is second... Weird. I wouldn't buy from them, I heard that wanted auto protect had a class action lawsuit...

Received a call from them after filling out multiple quotes online on different websites. They seem to offer good coverage and good prices. Purchased it last month and haven't used it yet. Will see how things go.

CARCHEX is by far the best company to purchase a vehicle protection plan from!

Visit Website

4 CarShield

5 autopom!

I have gone to different extended auto warranty companies and had to come back to this company because they are so friendly and so professional. They offer various coverage plans and have flexible financing options. If you are looking for the best auto warranty this is a great place to look. This list has all the best companies and very helpful reviews from real people. I would highly recommend doing a research before buying a warranty for your car, especially for a used car. Remember though that sometimes they try to raise prices at renewal time if you don't stay on top of your policy.

Great company, got great coverage from them, and very happy with it.

6 Olive

7 ForeverCar

Good extended car warranty company. I would rank it after Endurance Warranty, think it's reliable.

8 Concord Auto Protect

9 Toco

10 EasyCare

It was a fantastic experience with EasyCare. For having an extended auto warranty, I dealt with this company. This company did exactly as they promised. I'm really satisfied with their prompt response and helpful service. They are true professionals and expert in this aspect in getting auto warranties. As a customer, I really appreciate the way they completed the deal for me. I am so glad to recommend them. Keep going!

Unfortunately, this company doesn't sell directly to consumers. You can find them at the dealerships, it took me hours until I actually realized it. Just heads up if anyone is interested. Another good option is ENdurance.

I bought the coverage about a year ago from easycare. Haven't filed a claim yet, but read a lot about the company and it looks legit. They say that they paid over $2.3 billion in claims already. I bought them from a dealership.

The Contenders

11 Infinite Auto Protection

12 Continental Warranty

I purchased warranty from this company a few years ago for my Honda. They were very informative on the phone and seem to be a reputable auto warranty company. With so many warranty providers out there, it's hard to know which one is the best. I guess you can't find out until you file a claim. A friend of mine had Endurance warranty and said that they are good too. Overall, my experience with Continental Warranty was good, but again I didn't have a chance to file a claim yet, and this seems to be the reason why so many people are upset with other companies - claim not being approved.

If you ask me if I would recommend Continental Warranty to a friend, I don't know.

I have been calling around trying to find an extended warranty for my car for awhile now and I think that this company, at least so far, has been the best. The rep told me that they offered multiple levels of coverage and that he was sure that he could find me an auto warranty that not only fit into my budget but also would put my mind at ease and give my car the protection that I need. I haven't decided to buy yet because I still need to call a few other companies and see what extended warranties they offer but I gotta say that from my experience with them, I am impressed!

13 National Vehicle Protection Services

I have been looking for a warranty for my Toyota Camry for about 2-months now and I have been doing all my research to ensure that I not only pick the right company but that I also get the best price and the highest level of coverage. Anyway, I called National Vehicle Protection Services and their rep was very friendly and seemed very knowledgeable about their warranties and how they worked. Their quote was a lot cheaper than most of the other places that I checked but I am not sure if that is a good thing or a bad thing. I have been warned on a lot of different websites that I shouldn't just go with the cheapest option but that I should go with a company that offers good coverage that I can afford from a company that I can trust. Unfortunately, I can't find that much information about these guys which worries me some, but for the moment they will be my top pick when I finally decide to buy a warranty.

National Vehicle Protection Services is the top company on this list in regards to customer support and in paying claims. NVPS works directly with hundreds and hundreds of dealers, most of the warranty companies and the largest most well known roadside assistance membership companies providing all of their remarketing services. I would definitely make sure you receive a quote through NVPS. Their whole culture is not only the highest level of customer support but also an environment where they find ways to ensure claims are getting paid. You can get a quote at www.nationalvehicleprotection.com or call 8775159966.

14 Key Vehicle Resources

I was trying to find the best extended auto warranty company because I had heard some horror stories about certain companies and wanted to make sure that I avoided those ones. Anyway I found Key Vehicle Resources online and called in to get an estimate for coverage and to find out more about the company. The rep that I spoke with was very helpful and gave me a lot of information to go over with my husband. We have not purchased our coverage plan yet but I will be calling them once I have moved some money around and get paid for this period. Overall I was very happy with the service that I received from this warranty company.

15 Century Automotive Service Corp

16 Route 66 Warranty

I was looking for an extended warranty for about 2 months before I found these guys. I was starting to lose my mind after the search started to not turn up any companies that I felt safe going with. I called about 10, maybe 20 companies before I decided to choose coverage from this company.

I will tell you that out of all of the companies and salespeople I talked to, I was the most impressed with these guys. They were very patient with me and they didn't make me feel rush when I was not yet ready to buy and they explained everything to in a way that I could understand. I hate when people in the automotive industry try to use a lot of big words or specific terms relating to my vehicle, I know it is just to confuse me and scare me into buying whatever they are trying to sell and I was happy to see that they did not try this on me.

Their prices are affordable too! I was able to get monthly payments that were surprisingly low for a 2009 Nissan Versa, every other company ...more

I am in negotiation with Route 66 regarding my current car. However, I have to get out of my current contract with Easy Care Warranty people because they refuse to pay for an air conditioning problem I believe they should pay for. The dealer sold me a "Stated Care" Easy Care warranty, but it turned out to be worthless when Easy Care stated my warranty did not cover an "accurator door" for the AC system, even though they call the "Stated Care" warranty I was sold "a comprehensive warranty" as regards the AC system. Crooks, in my opinion. Route 66 is sold through my Credit Union, and the initial quote is fairly low while the coverage is "comprehensive" in the true sense of the word. When I get my car back from the dealer (who, incidentally, agreed to pay half cost of my AC repair), I plan to drop the Easy Care coverage and I will most likely get the Route 66 one.

17 GEICO (Mechanical Breakdown Coverage)

Includes all parts and systems not just the specific list of items covered by most dealer warranties. The protection plan saves you money, charging only a small premium per each policy period, instead of one payment up front. This extended auto warranty lets you get your car repaired wherever you like, any repair shop.

"Peace of mind. It is cheaper than after market warranty from the factory."

18 AAA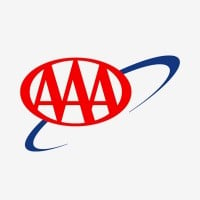 The American Automobile Association is a federation of motor clubs throughout North America. AAA is a privately held national member association, and service business with over 58 million members in the United States and Canada. AAA provides services to its members, including roadside assistance and ...read more.
This extended auto warranty company is the best. They were very helpful when I was buying my coverage and always answer my questions when I call. I would recommend them to friends and family.

This list also includes very reliable and trustworthy auto warranty companies.
19
CARS Protection
Good customer service. I called in to update my home address and request a new information packet, and I was connected with one of the reps. He spent more than 15 minutes on the phone with me trying to update it in the system as it was not working properly. While trying to make it work he walked me through my extended auto warranty policy and gave me a lot of useful information about required maintenance. He didn't waste a minute of the call. Thanks for all your help. With the high cost of car repairs, we all deserve the peace of mind. I would recommend everyone who has a vehicle that is 2 years old or older to purchase an extended car warranty.
20 Nation Warranty
21 DriveSmart Warranty
22 Select Auto Protect
BAdd New Item