Best Extended Auto Warranty Companies
If you are in the market for extended coverage, finding the right extended warranty provider for your vehicle is essential. You want to have a peace of mind knowing that you are protected by the highest rated and the most trustworthy company out there. You don't want to find out that your breakdowns are not covered and be stuck with high repair bills.

Below is the list of the best vehicle service contract providers, also known as extended warranties, based on coverage plans, pricing, claims support and customer service.

1 Endurance

I have had my policy with endurance warranty for 2 years now and I am completely satisfied. I always purchase a warranty for my vehicle whenever I buy it because I have had my share of rough luck when it comes to cars. So I know it is better to be protected than to be left hanging high and dry when your car breaks down. Anyway endurance's service is really great. Whenever I call their customer service department to ask a question or pay my bill or check on a claim they are always so nice and helpful. They definitely get an A+ for service. And the roadside assistance is a total lifesaver. My battery has died a few times and they come right out to jump my car and the guy even followed me to the repair shop to make sure I got there okay. Its nice to see a company who really cares.

Endurance Vehicle Protection offers great packages to have an extended auto warranty and I have been using their services to have my car insured. Backed with an A plus rating their services are professional with a friendly customer service one can rely on for timely assistance.
Their website is easy to use and you can apply for a free quote of the vehicle with the make and model, next you will be contacted by a warranty specialist to help you through the coverage plans which best fit you, once you decide you can complete the transaction with an online payment.
You are saving a great deal on your auto repairs specially when manufacturer warranty is ending and Endurance is one place you can vouch for credibility and total protection for your vehicle to suit your budget.

I had a great experience with Endurance on my last vehicle and hope to have just as great with my new one. I had a policy on my car before I moved to the "big city" (the mini apple) so I didn't have a need for my car when I moved 2 blocks away from my new job. Well, things have changed and now I need a car again. Just purchased one for a great deal and immediately called Endurance. The last car I had turned out to be sort of a lemon, for which I am thankful I had the policy on. Out of 5 things going wrong with that car for the 4 years I had it, endurance paid for all of them. The only things I had to pay for was the deductible for each repair and one time when I used the wrong roadside assistance, but they took care of a monthly payment for me, whcih they totally didn't have to do.

Anyway, I was very pleased with their service years ago, and I have no doubt it will be the same experience again. I also got a really great price for being a repeat customer, thanks for that Matt!

I have been a so called "customer" of this company for 9 months and never needed to file a claim or anything like that. My water pump went out on my 2012 BMW and all of a sudden they are sending an investigator to the shop. These people have the nerve to tell me that they will not pay out my claim because I have non factory rims on my car. For a water pump? PLEASEE! Initially the girl who answered the phone told me that all I would need to do is pay a surcharge and it would be fine. So I was transferred to 3 or 4 different people and finally one told me I had to pay a $500 surcharge. When I tried to give him my credit card number it turned in to a whole new story about how they had to talk to a supervisor in claims and all of this other bs. Supposedly they are refunding me my money from the policy but this comes from the same liars who told me that an e-mail was sent to me immediately. 2 days later and still waiting. These are the worst warranty people ever. Do not get scammed by them!

Visit Website

2 Wanted Auto Protect

I have received calls and mail pieces from so many different warranty providers but decided to go with Endurance because they are the best. when I talked to one of the reps he explained everything to me and sent me links to their B profile and customer reviews, which are mostly positive. I also did my own research online and found that endurance has the least complaints online, I mean they still have them but what company doesn't... I'm happy I chose them, because everywhere I go now to check out reviews I see that their customers are satisfied. Would recommend it to friends!

Great customer service, really recommended!

I found this company online and didn't really compare it to other companies, but so far I am happy. I called them once to find out if the broken part was covered and they said it wasn't and that no warranty will cover it because it was wear and tear. it was inexpensive though. I hope that the next time the broken parts will be covered since I have the highest level of protection with them...

I'm glad I added this to my to do list last week because of course Murphy's Law kicks in when I go on a camping trip and my car craps out. They really helped me out when I was in a bind, writing this review is the least I can do.

3 Carchex

I was recently shopping for an extended warranty on my vehicle and I checked out about 6 different companies. Carchex.com was the easiest to use, provided the best coverage for the price and seemed to have the best customer service. They were very friendly, patient and knowledgable. While I hope to never need your services, I know you will be there if I do. Keep up the good work!

This company is good, just like endurance warranty they are not a scam, both companies are very reliable and trustworthy. Not sure why Wanted auto protect is second... Weird. I wouldn't buy from them, I heard that wanted auto protect had a class action lawsuit...

Received a call from them after filling out multiple quotes online on different websites. They seem to offer good coverage and good prices. purchased it last month and haven't used it yet. Will see how things go

CARCHEX is by far the best company to purchase a vehicle protection plan from!

Carchex was just taken over by an administrator as a last stitch effort to prevent going out of business. - Magic09

Visit Website

4 EasyCare

It was a fantastic experience with EasyCare. For having an extended auto warranty, I dealt with this company. This company did exactly as they promised. I'm really satisfied with their prompt response and helpful service. They are true professionals and expert in this aspect in getting auto warranties. As a customer, I really appreciate the way they completed the deal for me. I am so glad to recommend them. Keep going!

Unfortunately, this company doesn't sell directly to consumers. You can find them at the dealerships, it took me hours until I actually realized it. Just heads up if anyone is interested. Another good option is ENdurance.

I bought the coverage about a year ago from easycare. haven't filed a claim yet but read a lot about the company and it looks legit, they say that they paid over $2.3 billion in claims already. I bought them from a dealership.

5 5 Star Warranty

I finally got a new car and I wanted great quality warranty on it.
To protect myself from paying too much if anything happened to my car.
It's very inexpensive and by comparing the costs of other companies
Promising better warranty, you clearly know who the winner is.
I even got my dad on this company as well, he's very happy I found it
He knows a lot more than me about cars and insurance and he said
This is definitely a good one. It's worth the price.
Just wanted to show a brand new car owner's appreciation.
Thanks for the great customer service!

When I bought my used truck I wanted an extra piece of mind. I went to 5starwarranty.com and purchased an extended warranty package on my truck and I am ever so glad I did. After 3 months my water pump went out. I filed a claim on my warranty, and they paid it no problems. Save yourself a ton of money and get the coverage.

Good customer service. Never had a problem with them.

Filled out the quote, received a call in a minute and got my warranty. Pretty simple!

6 AA Auto Protection

They put the "A" in protection! - Silly

I think they are a good company, but Enduranve warranty is more likely to approve your claim and take care of the repair bills. I've heard good things about endurance.

I purchased my auto warranty from them last year and have been paying about $140/ month since then. I think I still have a few payments left. I never had a chance to use it. One time when my vehicle broke down I called roadside assistance and they towed my car to the closest repair shop. But when I got to the shop my mechanic contacted the extended auto warranty company and they said that the part is not covered. I was a little upset, but then they explained me that the part was just wear&tear, whatever that means. So, so far I haven't had a repair that was covered by this coverage, but I try to stay optimistic. The customer service and claims reps were very helpful.

I'm really picky with my warranties, and because of that I made it my goal to find the best extended auto warranty company. My last choice was to go with AA Auto Protection and it was honestly one of the best choices I have ever made. My experience with them showed that they are a top notch company and willing to please me, the customer. I was beyond satisfied, I was baffled by the outstanding service I received. I will not hesitate to use them again, and again!

7 Continental Warranty

Given all of the above, it's clear that partnering with a provider of extended warranties offers measurable value to any dealership - about the worst that can happen is a customer declining to buy one, in which case the dealership still profits simply from selling the vehicle.

In most cases, though, it's best to partner with just one provider - this makes the paperwork easier and allows the dealership to ensure it can receive the full value of tax benefits. Endurance Dealer Services takes a dealer-focused approach to extended warranties, with an emphasis on making sure each partner sees enough benefit from the sale of extended warranties - this is a good place to start (and perhaps finish) your search.

I have been calling around trying to find an extended warranty for my car for awhile now and I think that this company, at least so far, has been the best. The rep told me that they offered multiple levels of coverage and that he was sure that he could find me an auto warranty that not only fit into my budget but also would put my mind at ease and give my car the protection that I need. I haven't decided to buy yet because I still need to call a few other companies and see what extended warranties they offer but I gotta say that from my experience with them, I am impressed!

I purchased warranty from this company a few years ago for my honda, they were very informative on the phone and seem to be a reputable auto warranty company. With so many warranty providers out there, it's hard to know which one is the best, I guess you can't find out until you file a claim. A fiend of mine had endurance warranty and said that they are good too. Overall, my experience with continental warranty was good, but again I didn't have a chance to file a claim yet, and this seems to be the reason why so many people are upset with other companies - claim not being approved.
If you ask me if I would recommend continental warranty to a friend, I don't know.

8 National Vehicle Protection Services

I have been looking for a warranty for my Toyota Camry for about 2-months now and I have been doing all my research to ensure that I not only pick the right company but that I also get the best price and the highest level of coverage. Anyway, I called National Vehicle Protection Services and their rep was very friendly and seemed very knowledgeable about their warranties and how they worked. Their quote was a lot cheaper than most of the other places that I checked but I am not sure if that is a good thing or a bad thing. I have been warned on a lot of different websites that I shouldn't just go with the cheapest option but that I should go with a company that offers good coverage that I can afford from a company that I can trust. Unfortunately, I can't find that much information about these guys which worries me some, but for the moment they will be my top pick when I finally decide to buy a warranty.

National Vehicle Protection Services is the top company on this list in regards to customer support and in paying claims. NVPS works directly with hundreds and hundreds of dealers, most of the warranty companies and the largest most well known roadside assistance membership companies providing all of their remarketing services. I would definitely make sure you receive a quote through NVPS. Their whole culture is not only the highest level of customer support but also an environment where they find ways to ensure claims are getting paid. You can get a quote at www.nationalvehicleprotection.com or call 8775159966. - Magic09

National Vehicle Protection Services is top notch, extremely reliable with amazing customer service reps. NVPS specializes in partnering directly with large dealer groups as well as third party administrators providing remarketing services to the dealers and administrators customers on their behalf. NVPS provides these services to several of the companies on this list. Do yourself a favor and allow them the opportunity to earn your business and see for yourself the type of grade a support you will receive as well as your claims getting paid. They have been in business since 2007 and one of the few companies that is a Gold Certified Member of the Vehicle Protection Association. They also have the highest % of returned customers in the industry. So those consumers who received an auto warranty through National Vehicle Protection Services will most likely return to NVPS for all of their other vehicle protection plans in the future. Obviously, this list is not the most reliable if NVPS is ...more

9 AutoAssure

Extended Warranties are easily one of the best products for dealers on a cost-for-reward scale of measurement. Also known as Vehicle Service Contracts, an extended warranty provides coverage to a vehicle above and beyond the basic manufacturer's warranty - and it's available for used vehicles, too.

The true value of the extended warranty is that it's essentially pure profit for the dealership. Convincing a customer to purchase an extended warranty often takes no more than a few minutes, and if the warranty is ever called in, the dealership gets paid for the work done - hardly a loss, especially when it encourages the customer to return to that specific location for vehicle repair.

Selling an extended warranty also gives a specific cut of the profit to the dealership - how much depends on the specific agreement with the warranty's provider and, occasionally, on which warranty was being sold.

I have been looking for an extended auto warranty for my Toyota yaris for a couple of weeks and I have probably gotten a quote from every extended car warranty company out there but I have not yet decided to choose one just yet until I get the final price back from a few warranty companies.

But as for my review for AutoAssure, I will say that their staff is very helpful and knowledgeable and gave my husband and I a bunch of information about the warranties they offer and how they stack up to the competition.

The prices seem fair but, again, I am still waiting for a final quote from a few different auto warranty companies but I believe I will be choosing them. Can't remember who I spoke with on the phone but he was awesome.

I have been looking around for an extended warranty from my 2010 Nissan Versa for a little while now and I would say that this company is the best you can get. I filled out their quote form and was contacted almost immediately by one of their sales reps to talk about my coverage options. I was almost confused at first because I received a call less than 2 mins after submitting my information for a quote. Anyway, they were able to give me a handful of coverage plans and prices so I could pick and choose what I wanted covered and what I could afford for my monthly payment. I really like this company because they don't charge me any finance fees or stuff like that when they made the monthly payment. They just took the price of the policy and broke it up evenly into my payments. The best part is when I pay off the policy, I get to use the rest of my coverage payment free. This will be nice to have coverage when I need it and not have to be putting out any additional money. This is a ...more

10 Warranty Headquarters

No matter which way you look at it, I still saved a significant amount of money with the extended warranty that you guys offer. I have two cars, a beat-up 1997 Audi and a fairly new Acura. The Audi does not have an existing warranty, as it lapsed a long time ago and I was hesitant to shell out more money for an extended warranty when I first bought it from a used car dealer. The car broke down when I had one of my long drives during the weekend and the mechanic quoted more than $1300 just to repair the brake module! With the Acura, I have no such problems because I bought an extended warranty from you guys. When I first bought it, a friend recommended that I buy the extended warranty that you offer. I was hesitant at first because the price was quite steep for my budget, but my friend insisted that your plan will cover my car repair costs right after the manufacturer warranty lapses. I think that it may just be the best advice that I have taken. - lorahoffman

Came across this website online, filled out the form, got my extended auto warranty quote and bought my policy! Definitely a trustworthy company! THanks

Very good extended warranty company. Thank you! - carls

Very good extended warranty company. Thank you! A s - carls
The Contenders
11
Key Vehicle Resources
I was trying to find the best extended auto warranty company because I had heard some horror stories about certain companies and wanted to make sure that I avoided those ones. Anyway I found Key Vehicle Resources online and called in to get an estimate for coverage and to find out more about the company. The rep that I spoke with was very helpful and gave me a lot of information to go over with my husband. We have not purchased our coverage plan yet but I will be calling them once I have moved some money around and get paid for this period. Overall I was very happy with the service that I received from this warranty company.
Some drivers may think warranty coverage is unnecessary. These drivers are obviously ones that have a stash of cash in their bank account just waiting for when their vehicle breaks down. However, the majority of us wouldn't be able to afford a costly repair and be left with very few options as to what to do while the car is being repaired. Regardless of how the situation will turn out, that safety net you once had under the manufacturer's warranty is now gone… but that does not mean you can't still protect your vehicle.
So you've got your car fully paid and the insurance is set. However, there is now that feeling that you've forgotten about something: your car's factory warranty is up. Now, it's only a matter of time until you begin to hear or feel something unusual under the hood. Initially you think of your safety, if the car is acting up, it might not be safe to drive. But when considering when and where to take your car in, you begin to stress about where to bring it where you will get a fair mechanic and avoid being overcharged. And thing it finally hits you, as you ask yourself: Can I even afford to deal with this now? The truth of the matter is, if you are a driver on the road today your vehicle is only going to get older and older with components that will eventually start to fail.
12 Century Automotive Service Corp
13
American Standard Auto Protection
DO NOT buy a used car extended warranty from ASAP. I did and submitted a claim thru my dealership. They sent out their own inspector and made the determination that the problems were pre-existing. This was 100% not true and my dealership expressed this to the inspector as well. Basically, if the repair is more than they want to spend fixing it, they just have their inspector say its pre-existing and give no explanation or backup information proving this. They also not only not cover the repair, they then charge you a $95 inspection fee and will not reimburse you if you had it towed. Horrible company...total scam. I cancelled my membership within the first 6 months due to this but still cost me money. Plus customer service is a nightmare. Get ready to be on hold for up to an hour or more when calling in a claim. Oh and get ready to get disconnected repeatedly.
I've researched other warranties. I came across your website and submitted my information. I was pleased that when I received a call from Anthony, he was pleasant and understanding of my time and was not pushy like the others I've encountered. He made my experience worth calling him back and signing up very enjoyable. I would be more than happy to recommend ASAP to anyone who is searching for extra coverage on their car. - rbrown
THEY HAVE FILED BANKRUPTCY! Now I am out all the money for my policy, and have to pay for another extended warranty!.
14
Auto Warranty Agency
The easy profit is the main draw, but there are a few more things that dealers should keep in mind.

First, offering extended warranties can help improve your dealerships reputation. The mere fact that you're offering a guarantee - and not just selling cars as-is - can make customers feel more at-ease. This is especially true for independent dealerships that aren't associated with a specific brand - customers are looking to establish trust, and offering guarantees of care and service from a reputable warranty company could make all the difference.

There's also a possibility that working with an extended warranty company could provide significant tax advantages. As explained by Morris, Manning, and Martin, LLP, a properly structured agreement has a very good chance of drastically reducing the tax burden - particularly for the dealership - and there aren't too many limitations. However, keep in mind that state laws can differ and national laws can change. It's important to ...more
Found them online, was told that everything is covered. It's hard to find a good extended auto warranty company and I hope I made the right choice, will see...
15
USAA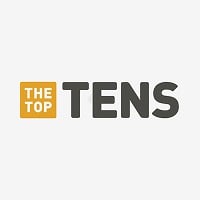 With this company you can save an average of 25% on extended warranty costs when compared to similar dealer plans and it comes with 24-hour roadside assistance. After doing some research and reading extended auto warranty reviews I think these guys are reliable and trustworthy. I only found complaints that they do not always pay for repairs and sometimes if they do it takes a long time, but I'm willing to give it a shot. Their policy will cost me $3100 for my honda, not sure if it's the best price out there. I was given a discount too, just ask them what promotions they have going on and they will give you a discount. Good luck in finding the best company!
I purchased my policy from them and I'm happy. Here is what they stated: If you're purchasing a used vehicle or expect to keep your vehicle for longer than your manufacturer coverage period (usually 36,000 miles or 3 years), extended warranty is a great way to pay for the repairs. Factory warranties only cover repairs for a certain period of time. This company provides coverage that will supplement the manufacturer powertrain warranty. I agree with everything they are saying because my repairs were covered and I already saved more than $1000. My coverage also came with 24 hour roadside assistance and trip interruption benefits (which means that they will pay for meals for as long as my vehicle is in repair shop. Sounds like a great plan to buy!
16
Route 66 Warranty
I was looking for an extended warranty for about 2 months before I found these guys. I was starting to lose my mind after the search started to not turn up any companies that I felt safe going with. I called about 10, maybe 20 companies before I decided to choose coverage from this company.

I will tell you that out of all of the companies and salespeople I talked to, I was the most impressed with these guys. They were very patient with me and they didn't make me feel rush when I was not yet ready to buy and they explained everything to in a way that I could understand. I hate when people in the automotive industry try to use a lot of big words or specific terms relating to my vehicle, I know it is just to confuse me and scare me into buying whatever they are trying to sell and I was happy to see that they did not try this on me.

Their prices are affordable too! I was able to get monthly payments that were surprisingly low for a 2009 Nissan Versa, every other company ...more - Val
I am in negotiation with Route 66 regarding my current car. However, I have to get out of my current contract with Easy Care Warranty people because they refuse to pay for an air conditioning problem I believe they should pay for. The dealer sold me a "Stated Care" Easy Care warranty, but it turned out to be worthless when Easy Care stated my warranty did not cover an "accurator door" for the AC system, even though they call the "Stated Care" warranty I was sold "a comprehensive warranty" as regards the AC system. Crooks, in my opinion. Route 66 is sold through my Credit Union, and the initial quote is fairly low while the coverage is "comprehensive" in the true sense of the word. When I get my car back from the dealer (who, incidentally, agreed to pay half cost of my AC repair), I plan to drop the Easy Care coverage and I will most likely get the Route 66 one.
17
GEICO (Mechanical Breakdown Coverage)
Includes all parts and systems not just the specific list of items covered by most dealer warranties. The protection plan saves you money, charging only a small premium per each policy period, instead of one payment up front. This extended auto warranty lets you get your car repaired wherever you like, any repair shop.

"Peace of mind. It is cheaper than after market warranty from the factory."
18
AutoPOM
Now, few dealerships are going to get rich solely off of selling extended warranties - it's important to keep expectations reasonable. The key factor is that it's a fairly predictable reward for an extraordinarily small amount of work, and a certain percentage of customers can be expected to buy extended warranties. This makes the added revenue fairly predictable, which is always a benefit for dealerships.

There are many ways of selling an extended warranty to customers. Some dealerships prefer to ask customers about it, others include the warranty as part of the basic price and only remove it on the customer's request. There are benefits to both of these strategies - the former allows for a lower posted price, while the latter offers something easy to remove if the customer seems uncertain and the salesman wants to offer a sudden, better deal. In most cases, the actual sales can be approached on a case-by-case basis - but dealerships who are uncertain about the best way of ...more
I have gone to different extended auto warranty companies and had to come back to this company because they are so friendly and so professional. They offer various coverage plans and have flexible financing options. If you are looking for the best auto warranty this is a great place to look. This list has all the best companies and very helpful reviews from real people. I would highly recommend doing a research before buying a warranty for your car, especially for a used car. Remember though that sometimes they try to raise prices at renewal time if you don't stay on top of your policy.
Great company, got great coverage from them, and very happy with it.
19
AAA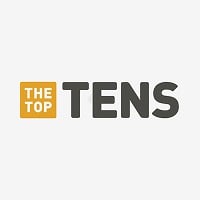 The American Automobile Association is a federation of motor clubs throughout North America. AAA is a privately held national member association, and service business with over 58 million members in the United States and Canada. AAA provides services to its members, including roadside assistance and ...read more.
This extended auto warranty company is the best. They were very helpful when I was buying my coverage and always answer my questions when I call. I would recommend them to friends and family.

This list also includes very reliable and trustworthy auto warranty companies.
20
Vehicle Assurance
It's not just the older cars that are failing drivers. Newer vehicles are no stranger to experiencing some form of unexpected mechanical problems. Think of all the recent vehicle manufacturer recalls that have been reported over the news, it seems like more and more we're all hearing about the next big automaker recalling hundreds of thousands of vehicles. Studies performed by industry analysts looked into the dependability of 3-year-old vehicles and found that across all brands, more than half of all cars had to have at least some form repair work done totaling over $1,000.
I called into vehicle assurance the other day to get a quote for my Toyota camry and I thought that their salesperson Reggie did a good job at explaining their warranties and what I could get for my car. I have been looking for an extended warranty for about 2 months because my warranty from Toyota is about to expire. I found these guys on the internet and I gave them a try. I think their prices seem a little high but I won't know until I get some estimates from the other auto warranty companies out there. But for now I would say that I would recommend these guys if you are looking for a good quote.
21
NationalRepairSolutions.com
I have bought my last two extended auto warranties from National Repair Solutions. The payments were cheap and they have paid out on my last car a transmission for it. I called around to about 6 different companies and this was the best price and the best coverage after reviewing every bodies plans. A lot of these places try to pressure you into buying it today. If I would recommend any company out of my experience it would be this one.
22
StopRepairBills.com
A friend of mine was telling me about these guys and I didn't buy with them just yet but I did call in the other day to get a quote and the dude that I talked to on the phone was pretty good. He gave me all of he information that I asked for and sent over a few quotes for an extended warranty on my car and he told me about all of their benefits and their payment plan options. I am still researching other providers becuase I want to make sure that I go with the best auto warranty company I can find since I have heard some bad things about auto warranty companies not paying claims when your car breaks down and I don't wanna have to deal with that. Anyway, I am keeping this company in mind as I continue my search to find the best coverage.
23
Corporate Warranties I PVT LTD
I bought a new Chevy Sail car & having a old polo car.I was surprised when I came to know that same company offers warranty on my new & old cars.I wish this company fulfill all my exceptions.

Still searching for someone who can guide about other benefits of EW program.
Experienced manpower
best services
24
C.A.R.S
"Good customer service. I called in to update my home address and request a new information packet, and I was connected with one of the reps. He spent more than 15 minutes on the phone with me trying to update it int he system as it was not working properly. While trying to make it work he walked me through my extended auto warranty policy and gave me a lot of useful information about required maintenance. He didn't waste a minute of the call. Thanks for all your help. With the high cost of car repairs, we all deserve the peace of mind. I would recommend everyone who has a vehicle that is 2 years old or older to purchase an extended car warranty."
25
Allied Auto Warranty
The specialist that spoke with me helped me understand what policy covers and what regular maintenance should be performed. He was very helpful. I enjoyed the choices that were given to me and how my coverage plans suited my budget and needs.
26
Repair Defense Network
I filled out a quote for these guys a little over a week ago and they called me right away. I was at work so I couldn't really talk too much at that moment but I asked if they would call me back. They said they would call back on Wednesday but didn't. I got a call back on Thursday explaining that the salesperson that I was working with was no longer with them and that a new girl named Ashley (I think), would be helping me. I really liked this girl better so I guess it all worked out. Anyway, we talked for about 20 minutes about all of my options and what the process for getting my warranty would be like and she was very nice throughout the entire process. I ended up purchasing my warranty for about $1800 which from my research looks to be a good price. I just hope that it works and when it comes to pay for my repairs that this company will come through. I got an auto warranty from the dealer once and it was an absolute nightmare. I am trying out an online company to see if they work ...more
27
ForeverCar
Good extended car warranty company. I would rank it after Endurance Warranty, think it's reliable.
My Trailblazer EXT LT HAS BEEN IN THE SHOP FOR 2 WEEKS WAITING FOR THE OK TO FIX IT WHAT A JOKE
28 Nations Warranty
29
Assurance Group Direct
Instant Credit No Credit Check; First Day Coverage; 0% Financing
30 Nationwide Auto Guard
31 Edel Assurance
32
DriveSmart Warranty
"I've had a policy with DriveSmart since early January. I have no complaints only compliments, their customer service is great! Their plans are solid, they are willing to go the extra mile and make a plan work for you (budget-wise). Very professional."

" I have a 99 Pontiac Firebird, my manufacture's warranty expired long ago. I love this car and will do pretty much anything to keep it on the road. Seemed like a good idea to pick up an extended auto-warranty. DriveSmart Warranty has great automotive resources on their website. I requested to get a quote after a bit of reading. Their pricing is fair when you consider the worth of your vehicle, overall their process is very easy and their agents are with you every step of the way. If you reconsider they a 30-day evaluation full-refund period."

" DriveSmart's Car Payment Reimbursement plan is amazing! That got me to sign up, not gonna lie. Their other services are good, but that CPR is the best by ...more
BAdd New Item