Top 10 Eclectic Prog Bands
isaaonrtdmtr
For more on eclectic prog bands, and if you'd like to discover more about prog, start here: http://www.progarchives.com/subgenre.asp?style=42&top=100
Eclectic prog utilizes elements from several different sources, and the bands that are part of this genre have members from many different ranges of style. Eclectic prog bands have generally evolved their sound greatly as they progressed, and it makes for one of the most variable genres in all of music. So with that said, let's check 'em out.
The Top Ten
1
Gentle Giant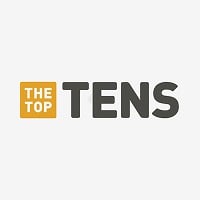 Gentle Giant were a British progressive rock band active between 1970 and 1980. The band was known for the complexity and sophistication of its music and for the varied musical skills of its members.
It's no secret Gentle Giant is my favorite band. They had the constantly altering sound, yet they were able to keep it as fresh as music could ever get. The band members have all flaunted great musical dynamics and multi-instrumentation that made for a grand combination of sounds throughout their library. GG is definitely the grandest in eclectic prog. - isaaonrtdmtr
2
King Crimson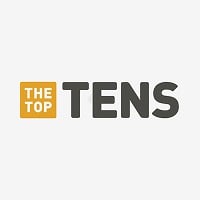 King Crimson is a British progressive rock band that was formed in 1969. While the band has had numerous lineup changes, the head of the band has always been Robert Fripp (guitar). ...read more.
Without a doubt the most recognizable name on this list. They were one of the first to introduce the world to art rock, and would transcend this into the progressive rock style, expanding their sound as they continued. They did their own thing and didn't follow the norm of what was popular in rock n roll, and it paid off for them, as they're now one of the most influential names in progressive rock. Such tunes as Starless, Epitaph, and Larks' Tongues in Aspic Part One are testaments to what eclectic prog can truly bring. - isaaonrtdmtr
3
Van der Graaf Generator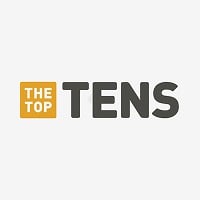 VDGG has such a varying range in their music that has transcended even eclectic prog altogether. It my be hard to get into the band at first, but once you get in, it's significantly hard to get out because of how innovative their sound is. This band is the definition of abstract, which becomes very apparent in such tunes like The Sleepwalkers, a song which I have found myself listening to repeatedly in recent weeks. A band that truly puts their soul into everything they create. - isaaonrtdmtr
4
Beardfish
Ah yes, one of my favorite Swedish groups, and a great definitive of modern eclectic prog. Their two part album "Sleeping in Traffic" is incredible, and has truly shown the art in the genre they've associated themselves with. A grand combination of epic, brash, and sweet that makes for a great experience in listening. For more modern listeners of the eclectic genre, I'd recommend Beardfish. - isaaonrtdmtr
5
SBB
This group really knows their stuff. They've combined symphonic and space rock and have created an eclectic sound that will really drag you in. SBB is quite extroverted with their material, and their musical abilities are extraordinary to watch. One of the most successful Polish groups, and definitely one of the most important. - isaaonrtdmtr
6
Nemo
There are two eclectic groups (that both happen to be French) known as Nemo, but for this list I'll talk about the group from the 2000s. They've played alongside other European groups such as Änglagård and Focus, and are definitely a great influence on the modern eclectic sound. Incredibly innovative and taking inspiration from a number of different prog groups, Nemo has a great atmosphere to their craft, and it makes for a wonderful listening experience. - isaaonrtdmtr
7
A.C.T
A.C.T has shown a grand influence from a long list of artists such as Queen, Zappa, Genesis, Rush, Dream Theater, and The Beatles. Such a varied list gives you an idea of how distinct their sound really is. The complexity they present in their songs has made them a very popular group in their homeland, expressing takes on such genres classic rock, melodic prog, and pop. The group really delivers their own sound like they truly mean it, and it's no wonder they've garnered a grand attention from listeners. - isaaonrtdmtr
8
Motorpsycho
First off, yeah, this group sounds like some sort of death metal group, but nope. Eclectic. They've taken influence from the psychedelic sound and the world of indie rock to make for a great evolving sound throughout their career. Their library is quite larger despite only being together since '89, and taking a listen to their tunes will definitely be an experience for you. - isaaonrtdmtr
9
Bubu
Bubu is an Argentine group that obviously wouldn't ring to many people, but that's not to say they aren't good. In fact, they're great. They are very intricate with their sound, and despite only releasing two album in over 30 years and not being very lyrical in their craft, they are still a group worth giving a try. "Anabelas" is a great example of instrumental masterpieces, and shows how this band can appeal well to fans of such groups mentioned as King Crimson. - isaaonrtdmtr
10
The Tangent
Fan of the Flower Kings? This group may be the next step to take. The Tangent is a group that really knows how to poke at popular modern music, yet still come off with their own sound. A very cohesive group with a sound influenced from jazz, and an essential for a modern prog library. - isaaonrtdmtr
The Contenders
11
The Moody Blues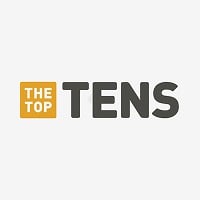 The Moody Blues are an English rock band. They first came to prominence playing rhythm and blues music, but their second album, Days of Future Passed, which was released in 1967, was a fusion of rock with classical music and established them as pioneers in the development of art rock and progressive ...read more.
Correction: Moody Blues is crossover prog, which is more or less the opposite of eclectic. - isaaonrtdmtr
BAdd New Item
Related Lists

Top 10 Symphonic Prog Bands

My Top Ten Modern Prog Bands

Top Ten Proto Prog Bands

My Top Ten Prog Bands

Top 10 Crossover Prog Artists
List Stats
11 listings
65 days old

Top Remixes
1. Gentle Giant
2. King Crimson
3. Van der Graaf Generator

isaaonrtdmtr
1. Van der Graaf Generator
2. Gentle Giant
3. King Crimson

kempokid
Error Reporting
See a factual error in these listings? Report it
here
.