Top Ten European Artists of the 2000s that Once Were Popular in Germany but Have Since Been Forgotten
Martin_Canine
Mostly one hit wonders whose only hit never became modern day classics, but also artists that were pretty popular for a short period of time and had a certain following, but were never able to deliver anything afterwards and kind of lost most of their songs.
The Top Ten
1
Vanilla Ninja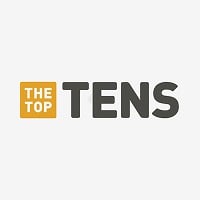 Vanilla Ninja is an Estonian pop rock and synth rock band consisting of Lenna Kuurmaa (lead vocals, guitar), Piret Järvis (vocals, guitar) and Katrin Siska (keyboards). Past members are Maarja Kivi and Triinu Kivilaan, both providing vocals and electric bass. ...read more.
Estonian band Vanilla Ninja had more than just one hit in German speaking countries with both their singles and albums being in the top ten. Sure, there was a controversy about the producer having bought several copies of the artists' records himself, but still they were pretty successful anyhow, their music videos were all over T.V. and they had many fans. However, after their hiatus/break-up in 2006 (they never officially disbanded but they haven't released anything for a decade and several websites claimed they already have disbanded) none of their songs seems to be remembered and even the name "Vanilla Ninja" doesn't ring a bell to most people. A pity, "Blue Tattoo" is one of my absolute favorite albums.

They are famous in their home country however. - Martin_Canine
2
Cinema Bizarre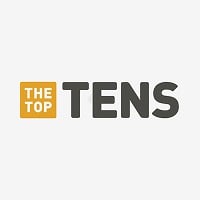 Cinema Bizarre was a German synth rock band consisting of Strify (vocals), Yu (guitars), Romeo (keyboard), Shin (drums) and Kiro (bass) that formed in 2005 and disbanded in 2010. Before leaving the band in 2008, Luminor would provide vocals and keyboards, originally ought to sing in duet with Strify, ...read more.
Tokio Hotel were as huge in Germany as a band can be. They started an emo trend in German speaking countries simultanously to the one in the USA, but completely independently, being more rooted in a darkened version of Japanese anime fashion. Cinema Bizarre were one of the biggest names to appear right after TH (and even though they had this style before and even formed at an anime convention, Tokio Hotel's surprise succesy sure helped them getting a major label contract), but they were older and already hit puberty voice change, so liking Cinema Bizarre was not something to be ashamed of. Their biggest hit was "Lovesongs (They Kill Me)", and it's really one of the catchiest emo songs out there. But they disbanded after two albums, and only the first one was that successful. But I recall them having had an army of fans. Maybe emo bands were better off in the US because the trend has lasted longer. The subculture unfortunately vanished in Germany. - Martin_Canine
3
LaFee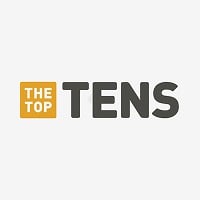 Christina Klein, better known by her stage name LaFee, is a German rock and pop singer of Greek descent born on December 9, 1990. ...read more.
I always wondered how you could have two number one albums (a third one in the top ten) and a number of hits that had an insane amount of airplay and then be completely erased from people's memories once the next decade started. Maybe her music was too dark for mainstream audiences but too pop-ish for rock fans to ultimately be remembered by a large amount of people. - Martin_Canine
4
Eisblume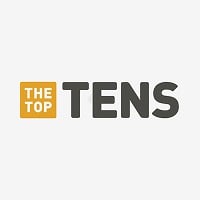 Eisblume is a German pop rock band consisting of Ria Schenk (vocals), Benny Baumann (guitar), Philipp Schardt (bass), Philipp Schadebrodt (drums) and Golo Schultz (keyboards), that formed in 2007. ...read more.
I was completely baffled when I saw them in the Top 20 of Best German bands on this American website. They had one big hit and moderate success with only two albums, and while the music is really good, no one remembers them (except me of course, but yeah, I have a weird taste). I can't even find information if they are still together.

PS: after years I finally decided to grab my copy of their first album and listen to it again, and what can I say? They had some really good music, somewhere between Silbermond, Evanescence and a bit of pop. I don't get why they weren't that successful after that ond song. Actually, "Leben ist schön" sounds a lot more like a hit than "Eisblumen". - Martin_Canine
5
K-Maro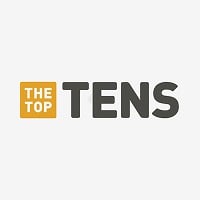 This Canadian rapper (who raps in French) had two hits called "Femme Like U" and "Crazy" in 2004 and 2005 respectively, and also the album "La Good Life" that contains the two singles was a moderate success. He also had several other albums before and after that but none of them were successful again. Like, not even at spot 178 or something like that. It's like they weren't even released, I never saw any copy in any store, never heard any other song by him or saw any music video other than those two. Actually, if I wouldn't have looked it up for the list, I wouldn't even know that he also released other albums afterwards, which seems really weird when you already started a successful career. He appeared out of nowhere and disappeared just as quickly. Also I wonder, since all of this happened before YouTube was huge: how came he even charted in German speaking countries?
He didn't even chart in his home country Canada, so how did so many Germans discover his music in the first place ...more - Martin_Canine
6
Nu Pagadi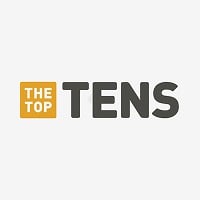 Nu Pagadi was a German band consisting of Patrick Boinet, Kristina Dörfer, Markus Grimm and Doreen Steinert, all of which provided vocals, that was formed in 2004 in the German talent search TV show "Popstars", and disbanded after only nine months at the peak of their success, due to creative as well ...read more.
They were the winners of the 2004 season of "Popstars". What was interesting about them is that they did not do pop like the other winners, but dark rock that laut.de described as a mix of Evanescence and Rammstein for pop audiences. They were panned by rock fans though, and I can see why: they were manufactured by their label, didn't write a single tone or word, and did not play the instruments (all four are singers). They didn't even like the kind of music they made themselves, because they took part in the show to become "popstars", not "rockstars". That's why they disbanded after only one album that topped the German charts.
I think the critics were unfair. Sure, they did not write anything and are far from being authentic, but someone DID write and compose their music, and their album "Your Dark Side" contains some really fine music. Especially the song "Dying Words" is pretty damn amazing, and would have been acclaimed if performed by another artist that is accepted by rock ...more - Martin_Canine
7
Maya Saban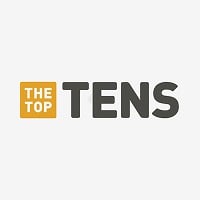 Even though she only had moderate success, she was already hailed as the new face of German soul in 2005, next to artists such as Ich+Ich, Cassandra Steen or Xavier Naidoo. "Das alles ändert nichts daran" (duet with Cosmo Klein) was her biggest hit back then. And wow, what a beautiful song about the contradictory feeling after a break up told from altering perspective between the two partners.
However, she didn't release anything after 2007, until in 2012 she came back under the name Jewdyssee with nothing hinting at the fact that it's her, and released modernized versions of Jewish music, only to vanish again. You hardly find any information about her online. - Martin_Canine
8
Texas Lightning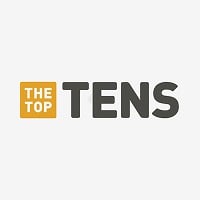 Texas Lightning is a German quintet from Hamburg which fits in the country music genre and describes itself as old fashioned and hip.
Had a chart topping song with "No No Never" which they also performed at the Eurovision Song Contest 2006, as well as one successful album, but then disappeared, even though they released something afterwards.
Maybe that is because there already is a very successful and acclaimed German country band called The BossHoss that is pretty huge over here. - Martin_Canine
9
Ch!pz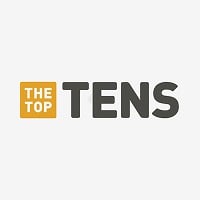 Okay, they were a (dutch) band aiming for tweens and resembled 90s style bubblegum dance like Aqua or Toy-Box but with cleaner lyrics, and as such it was clear they wouldn't get much airplay after their career ended, but still, they had number one hits. - Martin_Canine
10
Banaroo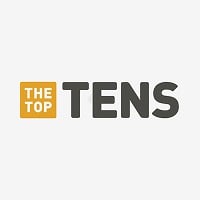 Banaroo were essentially Ch! pz but with less of a 90s resemblence and "la la la", "shoobi doobi" and "nanana" choruses instead of lyrics. A (German) band aiming for the little ones with completely innocent and simple music that somehow managed to top the charts. - Martin_Canine
BAdd New Item
Related Lists

Top Ten Things that Were Once Big but Disappeared

Items that are Not Easy to Buy but Once Were

Top Ten Best Selling Albums in Germany Since 1995 as of September 29th, 2017

Pro Wrestlers Who Have Been a World Champion Only Once in WWE
List Stats
10 listings
2 years, 181 days old

Top Remixes

1. Vanilla Ninja
2. Cinema Bizarre
3. LaFee
Martin_Canine
Error Reporting
See a factual error in these listings? Report it
here
.