Top 10 Young Performances in a Movie
Best acting performance in a movie by an actor 19 years old or younger.
The Top Ten
1
Jackie Evancho - The Company You Keep
Robert Redford saw Jackie's PBS Great Performances "Dream With Me - In Concert" on television in his Vancouver hotel room while on location for "The Company You Keep". He had auditioned many others to play his daughter, but hadn't found the right one. He made inquiries, had Jackie submit an audition tape, then flew her out to Vancouver. He cast her when he met her. - Trancas
Really just a supporting role as Robert Redford's 11-year old daughter, but her character is Redford's main motivation throughout the entire movie, so it was vital that she was sympathetic and totally believable.
Jackie Evancho was in Canada 4 days after Robert Redford 1st saw her on his hotel room T.V.. He described her as a "golden haired angel" who suddenly appeared on the screen. This is her 1st major acting role that has to be experienced to be fully appreciated. She became her character, "Izzy", on screen.
She deserves to be top five
2
Dakota Blue Richards - The Golden Compass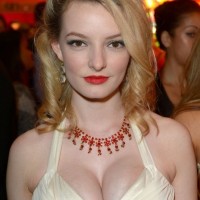 Dakota Blue Richards is an English actress. Her debut was in the film The Golden Compass, as the lead character Lyra Belacqua.
A bright up & coming actress who, later in her career, appeared in 2 series of the British teen drama Skins.
3
Haley Joel Osment - The Sixth Sense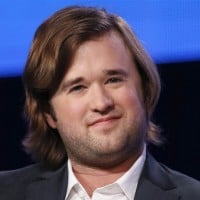 Haley Joel Osment is an American actor. After a series of roles in television and film during the 1990s, including a small part in Forrest Gump playing the title character's son, Osment rose to fame for his performance as a young unwilling medium in The Sixth Sense..
Jackie Evancho number 1 on a movie list? We have reached a whole new level of stupid! - 445956
How did he not win an oscar for his performance is beyond me. His performance made that movie the the hit it was.
I beleive he was the main attraction for this movie. After all, he sees dead people... - funkymonkey
4
George MacKay - Sunshine on Leith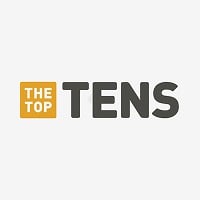 George MacKay is a British actor best known for his role as Davy Henshaw in the 2013 musical film Sunshine on Leith (which featured songs from The Proclaimers)
5
Josh Hutcherson - Bridge to Terebithia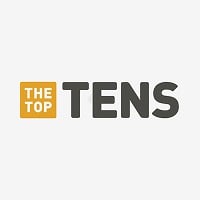 Joshua Ryan "Josh" Hutcherson is an American actor. A native of Kentucky, Hutcherson began his acting career in the early 2000s and appeared in several commercials and minor film and television roles before landing his first major role in 2002 in the pilot episode of House Blend.
Josh Hustcherson is a flawless actor. He did a wonderful job in this movie. he was eleven or tewlve years old in this movie! That is amazing.
He did great here but I still don't like him as Peeta in The Hunger Games...
BTT was a great movie and book I almost cried in the book, too.
6 Jamie Bell - Billy Elliot
7
Seann William Scott - American Pie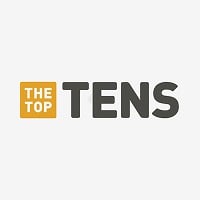 Seann William Scott is an American actor, comedian and producer. His most recognized roles are Steve Stifler in the American Pie film series and Doug Glatt in both Goon and Goon: Last of the Enforcers.
8
Mia Wasikowska - Defiance

This Australian starlet is definitely on the rise for the last few years now. To many people it started with Tim Burton's Alice, but what really kicked off her Hollywood career was this Daniel Craig fronted war film set in occupied Poland. - jezza0
9 Keisha Castle-Hughes - Whale Rider
10
Natalie Portman - Leon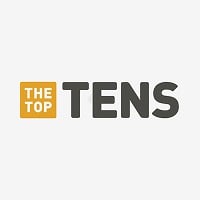 Natalie Portman is an actress, film producer and film director with dual American and Israeli citizenship. Portman is best known for her roles as Padmé Amidala in the Star Wars prequel trilogy and Nina Sayers in Black Swan. She won an Academy Award, a Golden Globe Award, and a Screen Actors Guild Award, ...read more.
The Newcomers
? Everlyn Sampi - Rabbit-Proof Fence
? Virginia Weidler - The Philadelphia Story
The Contenders
11
Daniel Radcliffe - Harry Potter and The Chamber of Secrets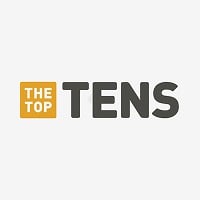 Daniel Jacob Radcliffe is an English actor who rose to prominence as the title character in the Harry Potter film series.
12
Dakota Fanning - War Of The Worlds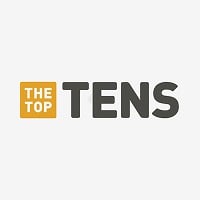 Hannah Dakota Fanning is an American actress and model. At age seven, her performance in the 2001 film I Am Sam earned her a nomination for a Screen Actors Guild Award at age eight in 2002, making her the youngest nominee in history.
Her entire performance consists of screaming endlessly.
13 Mary Badham - To Kill a Mockingbird
14 Henry Thomas - E.T.
15
Will Poulter - Son of Rambow

16
Shia LaBeouf - Holes

The acting was very impressive especially for his first movie. They say Transformers was Shia's best movie, but really, I thought this was his best. - vmacmil-1
I'm surpirised he barely got any recognition for this movie. His performance as Stanley Yelnats was awesome! - nallimcamybloc
Shia LaBeouf is really good - whatsitsname
Shia LaBeouf is a natural performer - docghost
17
Jack O' Connell - Starred Up
A Skins alumni like Dakota Blue Richards, Jack O'Connell is all the rage in Hollywood right now.
18
Suraj Sharma - Life of Pi

He has got an Awe.. HE LIVED AS PI! Not everyone proves to be an actor, well a so good actor in their debut performance. This movie changed his life, I guess. Expecting many more good movies from him. Salutes for SURAJ
19 Margaret O'Brien - Meet Me in St. Louis
20 Christopher Mintz Plasse - Superbad
21
Kevin Guthrie - Sunshine on Leith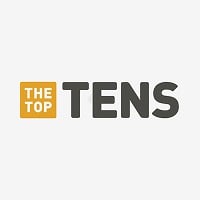 Kevin Guthrie is a Scottish actor. Among his best known roles are Ally in Sunshine on Leith and Ewan in Terence Davies's 2015 film Sunset Song.
22
Noah Ringer - Cowboys & Aliens
Noah was also Aang in The Last Airbender, even though that movie is thought of as a bit naff, Noah still has potential.
23
Anna Paquin - The Piano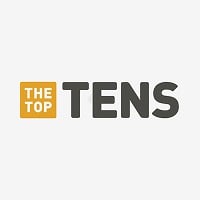 Anna Helene Paquin is a Canadian-born New Zealand actress. Born in Manitoba and brought up in Wellington, New Zealand, Paquin studied at Hutt Intermediate School and the Wellington Girls' College in New Zealand before moving to Los Angeles during her youth where she studied at Windward School and went ...read more.
24
Leonardo DiCaprio - What's Eating Gilbert Grape
Amazing performance. You must see this movie.
He deserved to win oscar for this!
25 Freddie Highmore - Finding Neverland
26 Freya Mavor - Sunshine on Leith
27
Jaden Smith - The Karate Kid

28 Antonia Thomas - Sunshine on Leith
29 Joshua Erenberg - The Green Hornet
30
Abigail Breslin - Little Miss Sunshine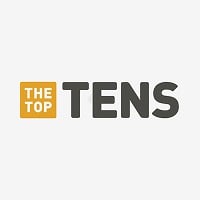 Abigail Kathleen Breslin is an American actress and singer. She appeared in her first commercial when she was three years old and in her first film, Signs, at the age of five.
31
Dakota Fanning - Hide and Seek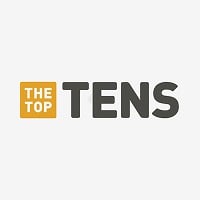 Hannah Dakota Fanning is an American actress and model. At age seven, her performance in the 2001 film I Am Sam earned her a nomination for a Screen Actors Guild Award at age eight in 2002, making her the youngest nominee in history.
32 Leven Rambin - The Hunger Games
33
Judy Garland - The Wizard of Oz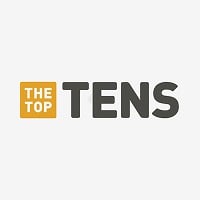 Judy Garland, born Frances Ethel Gumm (June 10, 1922 – June 22, 1969) was an American singer, actress, and vaudevillian. The American Film Institute named her 8th greatest female star of classic American cinema. She's also the mother of actress and singer Liza Minnelli.
Her performance was OVER THE RAINBOW!
How is this not number one? This is easily the most iconic eligible performance. The "Over The Rainbow" performance should be enough on its own to make the top spot.
34
River Phoenix - Stand by Me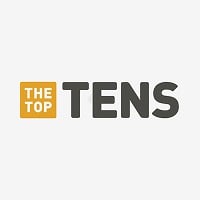 River Jude Phoenix, born River Jude Bottom (August 23, 1970 – October 31, 1993) was an American actor, musician, and activist. He was the older brother of Rain Phoenix, Joaquin Phoenix, Liberty Phoenix and Summer Phoenix.
All the boys in it are great but Phoenix was just so talented. I still can't believe he was only 14/15 at the time.
unbeatable.
the best actor of all time. Even when he was just 14.
35 Bill Mumy - Dear Brigitte
36 Tatum O'Neal - The Bad News Bears
37
Linda Blair - The Exorcist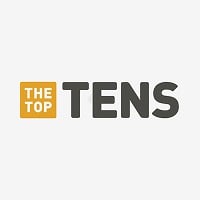 She was very frightening in The Exorcist. She almost made it seem as though she was the devil. And HELLO, she was nominated for an oscar for this role! - nallimcamybloc
38 Noah Schnapp - The Peanuts Movie
39
Lindsay Lohan - The Parent Trap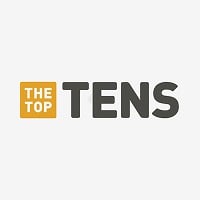 Lindsay Dee Lohan is an American actress. She is also a model, singer, songwriter, director, and producer.
40
Kerri Green - Lucas
Kerri Green's performance in Lucas is amazing. It's unfortunately overlooked because most people only acknowledge Corey Haim's performance. I'm surprised she never became a bigger star than she did because she can clearly act.
41
Jodie Foster - The Little Girl Who Lives Down the Lane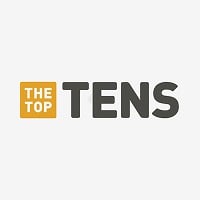 Alicia Christian "Jodie" Foster is an American actress, director and producer who has worked in films and on television. She has often been cited as one of the best actresses of her generation.
42
Emma Watson - The Harry Potter series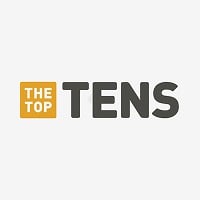 Emma Charlotte Duerre Watson is a British actress, model, and activist. Born in Paris and brought up in Oxfordshire, Watson attended the Dragon School as a child and trained as an actress at the Oxford branch of Stagecoach Theatre Arts.
43
Jamie Lee Curtis - Halloween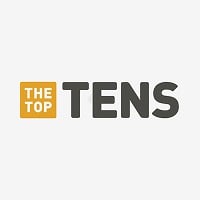 Jamie Lee Curtis, Lady Haden-Guest is an American actress and author. She made her film debut in 1978 by starring as Laurie Strode in John Carpenter's Halloween.
44 Mark Lester - Oliver!
45
Chloë Grace Moretz - Kick-Ass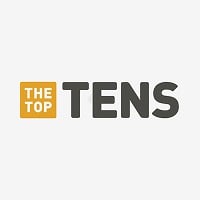 Chloë Grace Moretz is an American actress and model. She began her acting career in 2004 at the age of seven, and her first award nomination came the following year for The Amityville Horror.
46 Jason Schwartzman - Rushmore
47
Anne Hathaway - The Princess Diaries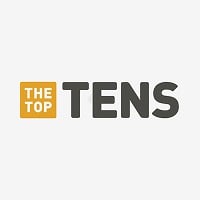 Anne Jacqueline Hathaway is an American actress and singer. Born in Brooklyn, New York and brought up in Millburn, New Jersey, Hathaway was inspired to act by her mother and as a high school student, was nominated for the Paper Mill Playhouse Rising Star Award for Best Performance by a High School Actress ...read more.
I love Anne Hathaway because she is SO GOOD at acting! Oh, by the way, Anne, I love your haircut. It's looks so cute! - taylorswift24878
48
Dakota Fanning - I Am Sam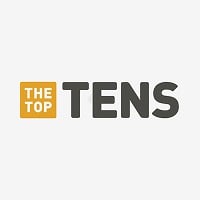 Hannah Dakota Fanning is an American actress and model. At age seven, her performance in the 2001 film I Am Sam earned her a nomination for a Screen Actors Guild Award at age eight in 2002, making her the youngest nominee in history.
49 Jodie Foster - Taxi Driver
50
Macaulay Culkin - Home Alone

PSearch List