Best Female Singers of All Time
hayreanmarjon
The Contenders: Page 12
221
Keyshia Cole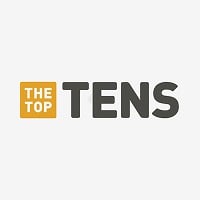 Keyshia Cole is an r&b diva who was popular in the mid 2000's with songs like "Love", "Heaven Sent", "I Remember" and "Let It Go." Keyshia's r&b is known for it's 'hood' edge to it, and a lot of this is due to one of her biggest inspirations being Tupac Shacur.
349? Come on, Keyshia should at least be in the top 25. She sings with angst and so much meaning way better than Granny J. Blige!
Are you kidding me now? Ever heard her songs please download :Love, or Woman to Woman or Sometimes she has so many good music guys she's like Mariah honest she has awesome vocal cords && has a lot of runs, All these bastards you put above her can't even sing they're amateurs except Mariah && Whitney && Celine dion-- °̩ completely understand them but please vote for someone who CAN sing
222
Sophie Ellis-Bextor
She's great and she just makes you want to get up and dance with some of her songs! Good voice.
V 2 Comments
223
Siouxsie Sioux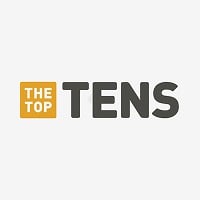 Siouxsie Sioux should be near the top of this list at the very least. She's no Streisand in terms of style and perfection, but she's a pioneer for women in the Post-Punk, Gothic, Dark Wave and Alternative music genres.
Her voice is untouchable. She is unique and does not even try to resist convention; she does it effortlessly. Siouxsie's voice is the perfect balance of haunting and beauty. Her stage presence was/is nearly incomparable as well. She transformed like a beautiful butterfly from the Banshee's debut album "The Scream", to the end of the band's longevity on "The Rapture", never disappointing. She has experimented in The Creatures and continues a solo career. Her success, her legacy is totally underrated, but she is one to be respected. Her voice is dynamite!
Listen to songs like "Switch", "Happy House", "Head Cut", "Pulled to Bits", "Circle", "Cocoon", "Voices", ...more
Unflinching originality and grace. More influence than most realize. Without a doubt a writer of unparalleled skill with a voice that is one of a kind
224 Anne Lilia Berge Strand
225
Maria Brink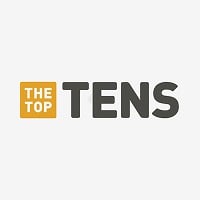 The amount of emotion she can pull is without comparison. Beautiful clean vocals and her growling style is completely innovative and amazing.
Anyone who likes rocker chicks will love this chick... I can't believe she isn't even on the list yet.
It's sad that most of the world will never understand what actual singing is...*sigh*
Beautiful singer beautiful woman
V 1 Comment
226
Judith Durham
Judith is on this list twice, that is how great she is! Judith Durham of the Seekers, and Judith Durham, are the same person. She began as a jazz singer in Melbourne, Australia; she then joined the Seekers, and became a great folk singer and then pop singer with the group. She left the group in 1968, and went on to a solo career. She then rejoined the Seekers in 1993 for a long series of reunion tours. She is still singing today. She should be in the top five, at least. Elton John once said that the three greatest female voices of his era were Judith Durham, Karen Carpenter, and ever Cassidy.
Fabulous singer, as great today (2016) as she was in 1965 when the Seekers first sprang to fame in the UK. A warm, melodious voice that touches the emotions that few female singers can when you hear her sing live. Astonishingly clear delivery of lyrics, magnificent pitch and tone. Should definitely be in the top 3 of all time even though there are many great singers on this list.
No justice... The majority in front shouldn't be on pure singing talent and voice
If you didn't vote Judith, you haven't heard her sing!
V 4 Comments
227 Lisa Cimorelli
228 Kimberly Perry
229
Olivia Newton-John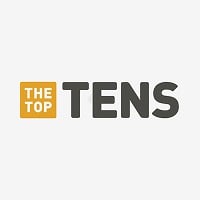 Olivia Newton-John is an Australian singer, songwriter and actress. She is a four-time Grammy award winner who has amassed five number-one and ten other Top Ten Billboard Hot 100 singles, and two number-one Billboard 200 solo albums.
Many voices on this list are impressive, even wonderful. But Olivia's is surely the most ethereally beautiful voice you'll ever hear. It illuminates Faulkner's faith in prevailing, not enduring; it calls forth goosebumps; it's a gift, pure and simple.
Oliva does not sell herself as a sex diva, she just is a great singer. The likes of Linda Ronstadt and Ann and Nancy Wilson of Heart. She can sing and genre and do it well. She has charted for over 40 years with her latest dance hit "Have To Believe" hitting number one. Olivia is known primarily for "Grease" but she was a big singer way before then with 4 number ones and lots of Grammy awards and the biggest song of the entire decade of the 80's. She deserves to be in the Top 10.
I find this a strange list, Olivia Newton-John should at least in the top 20 of the best female singers. Olivia can sing better than most singers mentioned here, Olivia is massively undervalued, many people do not know what she really can do with her singing voice. I was 9 years old when I became a big fan of Olivia, and I'm still a fan of Olivia today. I honestly love Olivia.
It isn't even about "Grease." ONJ has an entire country and pop music career spanning multiple albums, all of which, if I may add, are fantastic. "Talk To Me," "Recovery" and "Make A Move On Me" are great examples of her work if you've never heard them.
V 22 Comments
230
Jonalyn Viray
She is the best singer of the Philippines she is better than sarah g and other singer, every time she sing in SOP she make the audience goosebumps because of her belting techniques and high notes...
She is the best singer of the philippine she is better than sarah g and other singer, every time she sing in SOP she make the audience goosebumps because of her belting techniques and high notes...
She is the Best Singer in the Philippines and I wish to become a Asia's Soul Diva :)... God Bless
She is the best interms of high notes. Well... And galing nya.
V 3 Comments
231
Allison Krauss
Melancholic, romantic, authentic, brilliant and recovers the value of folk music. She does not need technological traps to make real music.
Alison Krauss is, no doubt in my mind, the best vocal singer of all time. Just listen to her singing, then you would know what I'm talking about. You'll be addictive to her voice.
Who has the best voice or who has the best studio? Listen to Allison live and you will know the answer to the first part.
Omgoodness.She gas the perfect pitch..It gas been compared to the voice of an angel.
I can't not imagine
her not tobeing in the top 10.
V 13 Comments
232
LeAnn Rimes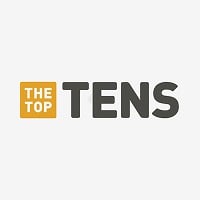 Margaret LeAnn Rimes Cibrian, known professionally as LeAnn Rimes, is an American country and pop singer.
The greatest injustice on this list.
Just listen to her sing. Never misses a note, has a range few can even dream of. I'd rate her in the top 5 in any era.

Clearly this list is dominated by teenyboppers and that's fine.
It's impossible to say that her voice is not amazing. Her voice is beautiful, and it has power and it is inspiring. Definitely put too low.
Love you LeAnne Rimes you made really like country music at one point! But you are one of the best singers of my generation!
It so funny to underrated this women. You should know Selena Gomez etc can reach high notes but I bet you this women easily can. Just stupid world. Disgusting taste music era who praise Nicki minaj. Just want to say you stupid hoe. hahhajqjqjq Nicki minaj ugly
V 5 Comments
233
Sinead O'Connor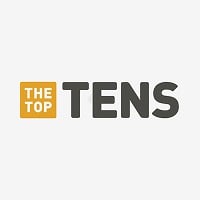 Sinéad Marie Bernadette O'Connor is an Irish singer-songwriter who rose to fame in the late 1980s with her debut album The Lion and the Cobra.
Her RAW Emotion And Angelic Tone Is Unparalleled! It's REALLY Sad That Hillary Duff, Lindsay Lohan, And Rihanna Rank Higher Her On This Chart! The Voters Must Have NO Clue What A REAL Powerhouse Vocalist Sounds Like! Without Studio Enhancement, MOST Of The Singers On This List Wouldn't Exist!
The fact that so many talentless wonders rank higher than Sinead just goes to show this whole ranking system is just a silly popularity contest. Sinead is without doubt one of the greatest Irish singers of all time. Her voice conveys beauty, sadness and passion, all depending on her mood. She should be fat higher on this list.
Twenty years from now, people will still bring up her voice, her lyrics and her catalog of records. She never did pop-girly songs or party songs. She experimented, she has a lot of collaborations. But her best songs are personal, often angry, and almost every album has at least one song which is amazing. She will outlast almost everyone on this list.
People now must really do a whole lot of drug's cause if you can listen to her sing prince's song nothing compares to you live in the early 90's and not say it's one of the top five greatest performances ever by an artist man or woman then something is seriously wrong! P.S. also where's Sarah McLaughlin on this list
V 10 Comments
234
Sade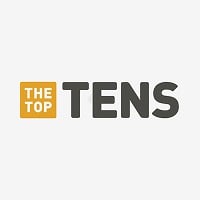 Helen Folasade Adu, known professionally as Sade Adu or simply Sade, is an English singer-songwriter, composer, arranger, and record producer.
Unique voice and personality. She deserves to be on the top of this list. I've been in her concert and amazed. Every song has their own story and they are my cure for life and heartache. Her songs never get old. Every time I listen to them, they tell me new things. Long live Sade, world needs you for sure.
Just wonderful. Voice is incredibly strong and best. What a voice he has! It s god gifted. I love the voice so much One can listen to her songs throughout the day and I am sure you will feel spirited.
She is true and sharp. She is one of not many who I believe when they sing. Cannot stop listening to her
THIS is THE lady. Close the competition
V 5 Comments
235
Beth Gibbons
This woman is a godsend! The masses don't have a clue what their missing here - MinistryMonster
Check out her album "Out of Season", it takes a few listens before the songs start to reveal their sheer beauty, and the voice is just staggeringly georgeous.
Well what can I say, she's definitely one of the best singers I heard in my life.
She's unique no one can do what she does.
How come she's not in here?
her sound makes me cry, she's really an artist
V 1 Comment
236
Utada Hikaru
Some of her songs in Japanese are written so deftly that they make you cry. Her voice switches from active to passive in almost a jiffy, and she is definitely one of the best J-pop singers available. I just hope that she returns from her sabbatical soon. She definitely deserves a better ranking.
Utada Hikaru is a fantastic female singer, in Japan and all around the world as well. She sings from the heart, and to listen to her is to feel what she is feeling. Great singer!
You can actually feel her heart when she sings. Every word out of her mouth is overwhelming... I always feel I can understand every word of her songs (even though its in Japanese) Like they music has no language, it's the music itself that speaks through its harmony and divinity. Music is life!
The only Japanese singer who is merely based on her natural talent and not more than that.
V 8 Comments
237
Inna
I love her songs and she is good singer.
V 1 Comment
238
Kelly Rowland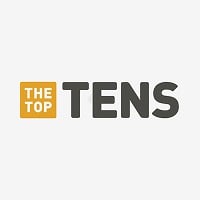 Kelendria Trene "Kelly" Rowland is a Grammy Award winning American singer, songwriter, actress and television personality.
This Lady has a crisp clear voice... There's no other singer like Kelly Rowland... The most versatile of all singers on planet earth. Kelly Rowland can hit the highest notes and sing the lowest octaves. She has song several different genres including: Pop, RB, and dance music... Kelly Rowland not only has one of the most melodious voices on planet earth, she is an accomplished actor and a renown dancer from her years as one of the lead singers of the most acclaimed female group of all times "Destiny's Child".

Kelly Rowland deserves to be in the top ten best female artist of all times. My pic puts her at number 4 behind Mariah, Whitney and Celine.
She's great in destiny's child and she's great as a solo singer too with strong vocals. She's also got a sexy image.
Love her like hell! After avril lavigne she's the the singer that has inspired me so much... Infact the first lady in my life 2 replace avril lavigne
239
Hyorin
The leader of South Korean girl group Sistar, Hyorin has a fantastic voice
Are people forgetting about the Korean industry? Hyorin is the best female singer in Kpop wow.
I know many people haven't heard of her because she's a Korean siger, but seriously. She's one of the best singers I've ever heard. Her voice is flat out amazing
240
Suzi Quatro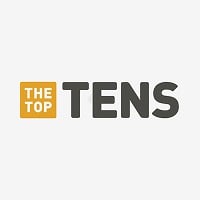 Susan Kay "Suzi" Quatro is an American hard rock singer-songwriter, multi-instrumentalist, and actress. She was the first female bass player to become a major rock star, breaking a barrier to women's participation in rock music.
PSearch List
Recommended Lists
Related Lists

Best Female Country Singers of All Time

Best Female Rock Singers of All Time

Most Beautiful Songs from Female Singers of All Time

Top Ten Female Singers With the Best Talent/Voice of All Time

Top 10 Prettiest Female Singers of All Time
List StatsUpdated 22 May 2017
157,000 votes
1,156 listings
11 years, 37 days old

Top Remixes (420)

1. Whitney Houston
2. Mariah Carey
3. Aretha Franklin

b3nP123

1. Whitney Houston
2. Celine Dion
3. Christina Aguilera

holly_v15

1. Mariah Carey
2. Aretha Franklin
3. Patti LaBelle

leojosh
View All 420
Posts
Sierra
best female singers
visitor
Dionne Warwick
visitor
Error Reporting
See a factual error in these listings? Report it
here
.