Daniel Day Lewis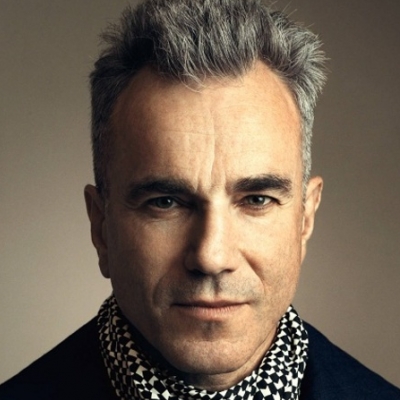 Found on files.wordpress.com
Info
Sir Daniel Michael Blake Day-Lewis is an English actor. He holds both British and Irish citizenship. He has won 3 Academy Awards for Best Actor for My Left Foot, There Will be Blood, and Lincoln.
Comments
Top
Popular
Newest
Incomparable when considering all facets of Acting. Gravity & craft not only perfected, he is the next step in acting evolution. The only limit to due recognition for Daniel Day Lewis is that people may not actually recognize him, in character. He brought us the nearest we could ever be to Lincoln, barring the invention of time travel. He was lost to us when he discovered to us a fundamental character of American origins - becoming Bill (the Butcher) Cutting. A character so rivitingly outrageous and genuine that an all-time-master director (Scorsese) left the character's invention to DDL. His performances so separate him from his the best of his peers and predecessors that even they choose him as the greatest, with all due respect to the man who opened the path to greatness through method acting, Marlon Brando.(Look up the choice for greatest actor as made by other great actors and directors). It always and finally comes down to Day-Lewis and Brando. And while he stood on the giant ...more
Daniel Day Lewis is the consummate actor who literally transforms himself into the characters he portrays. I especially respect he is so very selective about the roles he plays. I was smitten by him in "Last Of the Mohicans", repulsed by the father in "There Will Be Blood", and felt I had stepped back in time and really knew the true Abraham Lincoln. Great talent isn't sufficient enough to describe Daniel Day Lewis. His humility is his best trait and he certainly deserves to be higher on this particular list. He ranks with Laurence Olivier, Anthony Hopkins, Peter O' Toole, Orson Wells, Marlon Brando, Spencer Tracy, but his humility doesn't allow him to see himself as their equal. That's merely my perception of this wonderful actor.
Thank you for your comment. It allows me another viewpoint to appreciate this gifted and humble artist. - Ned964
Daniel Day-Lewis is undeniably the greatest living actor on earth right now. His legacy might not be on par with legends like Marlon Brando or Robert de Niro yet, but his transformations as Daniel Plainview in "There Will Be Blood", Christy Brown in "My Left Foot", Bill the Butcher in "Gangs of New York" and Abraham Lincoln in "Lincoln" are simply among the best in cinema history. His ability to bring any character alive is out of this world.

He truly deserves wider recognition among general moviegoers.
Should be number one. Johnny Depp shouldn't even break the top ten. Day Lewis has reshapen acting just as DeNiro did in the 70s and as Brando in the 50s and 60s. Nobody is better or more influential in the world right now and to have him not even in the top five is an abomination. Top five should be Day Lewis, Brando, Nicholson, De Niro and Pacino with Hanks, Oldman and Olivier right behind. Until that happens this list isn't credible and therefore null and void.
I loved him in The Last of the Mohicans so I thought I would watch a couple more of his movies. His performances just got better with each movie I watched. He definitely deserved his 3 Oscars but my favorite performance is In the name of the father. That movie is so heart wrenching and beautiful at the same time. You can actually feel his anger and frustration like it is your own. There is no better actor than Daniel day lewis and I cannot wait for his next film.
More incredible performances per movie roles than any other actor in history besides Meryl Streep. My Beautiful Launderette, Room with a View, The Incredible Lightness of Being, My Left Foot, The Boxer, In The Name of The Father, The Last of the Mohicans, Gangs of New York, There Will Be Blood and Lincoln are all amazing performances!
Redefined the art form. Brilliant. If we are to measure film actors by the diversity of the charactera they play, and how well they interpret and play the role, then who can realistically top Day-Lewis? The gold standard of Method acting, he literally gives his life over to a role.So deep his commitment to a role, he stays in character for the entire process. While many other actors find this practice bizarre, one only need look at the results to see it's effectiveness. Many great film actors on the list, but this cat may be the best ever. Only time will tell I suppose - Ned964
Easily one of the best actors ever to grace the big screen. It is clear that those who voted for the terrible actors above clearly have not exposed themselves to the class of day lewis or brilliance of russell crowe and bob de niro among others. Jared Leto seriously guys?
He's amazing and has been incredible in every movie he has been in. Seriously, who are these actors? Johnny Depp is a good actor but can't be compared with the greats like Daniel Day-Lewis, Jack Nicholson, Robert DeNiro, Marlon Brando, Al Pacino, and Tom Hanks. - Beatlesboy9
This list is a joke. This man here could out-act every person above him. Have any of you seen Gangs of New York? He makes Leonardo DiCaprio look like an actor in a 7th grade play.
I can't believe Johnny Depp beat Daniel Day-Lewis! He is one of the or probably the hardest working actor out there! And he is the method acting king. Seriously watch There Will Be Blood or My Left Foot or Gangs of New York. HE IS THE MAN!
The list is supposed to be "Top Ten Greatest Actors". Unfortunately, it has become "Top Ten Most Popular Actors". If this were a list ranked by ability, Day Lewis would clearly be number 1. Not just number 1 but MUCH higher than any number 2 could be put on this list.
Daniel is the only actor who has given a performence where I couldn't recognize him, in "There WIll Be Blood" as Daniel Plainview. He has given four of what I belive are some of the greatest performances OF ALL TIME. My Left Foot, Gangs of New York, There Will Be Blood and Lincoln. He is a master of Method Acting and is a true genius when it comes to the Art of Acting. I belive Daniel Day Lewis to be the best actor of all time, even beating legends like Marlon Brando, Jack Nicholson, Al Pacino and Robert De Niro
Daniel Day Lewis as Daniel Plainview in There Will Be Blood is easily one of the top 5 performances of all time, not to mention his two other Oscar wins in Lincoln and My Left Foot. Daniel makes any character believable, and not only that, but he makes any movie amazing. He should easily be in the top 10 on this list, he is personally on my top 5 list.
There are one or two only who come anywhere near Daniel for utter conviction. Anthony Hopkins on a good day and Al Pacino; maybe one or two earlier actors like Burton and Olivier. But this guy is in a class of his own.
No actor, male or female, has delivered such a complete, riveting and emotionally compelling body of work as to compare with Daniel Day-Lewis. If it's honest appraisal of acting skill, and not a popularity contest, then Day-Lewis is the greatest actor in my experience. Bill Cutting and Daniel Plainview are the most compelling fictional characterizations every realized on screen and Lincoln, Gerry Conlon and Christy Brown their equal for non-fictional characterizations.
Its ridiculous.. He is #1 no doubt. I was born in the late 60's and witnessed most if not all actors on the list in their prime and/or their prime roles. ONLY DDL makes you feel like he's not an actor. He is the character and every character he plays... from "Last of the Mohicans" to "Gangs of New York" to "There Will be Blood" to "Lincoln"... unbelievable actor!
This list is not about acting quality, its about sympathy and the positive emotions that you perceived during the movie (and maybe to some degree the lack of knowledge, cause actors like Lawrence Olivier, Paul Muni, Jason Robards, Peter Finch are missing altogether and some of the greatest are in the back back (Chaplin on 73? Scary))
Daniel Day Lewis has everyone fooled. He does a film every five years and gets nominated for an Oscar. Did you see gangs of New York? Way over the top! There will be blood. He ruined what would have been a really good film by chewing up the scenery. - kpopcraze
He's by far the best! How do you compare someone like Daniel Day-Lewis to Johnny Depp? No comparison! Johnny's a great actor but nowhere near Daniel. Best method actor.
One of the all time best. Each performance and character is completely different than the other, unlike any of the other great actors of our more modern time. Similar to Brando.
The fact that Daniel Day is not number one on this list proves that the majority of people voting either have not seen his movies, or they are unaware of what true acting is.
My Left Foot...There Will be Blood...Lincoln...Gangs of New York...Last of the Mohicans...In the Name of the Father...you get the point
How is this guy not further up? It amazes me. Most of the people on this list are here because they are good looking and cause people don't have a clue what good acting is...
What... Shahrukh is the person with worst choices in Bollywood. Daniel Day Lewis...behind him! That's not a thing that people regarding acting as an art would appreciate.