Tom Cruise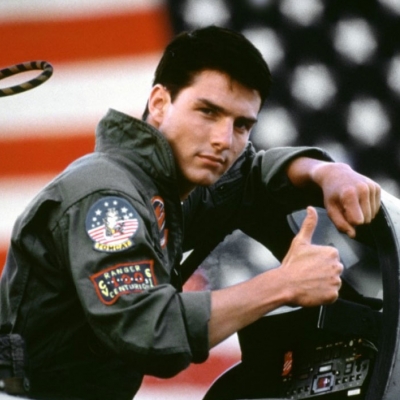 Found on eonline.com
Info
Tom Cruise is an American actor and filmmaker. Cruise has been nominated for three Academy Awards and has won three Golden Globe Awards.
Comments
Top
Popular
Newest
He is awesome in his two scenes of the outsiders too. He even did all his stunts himself instead of having a stunt double! He had to take lots of gymnastic classes.
HELLO MR TOM CRUISE,
YOU ARE MOST HANDSOME, STUNTS, ROMANTIC. I LIKE YOU MOST AND I WILL REBORN BACK AND I DON'T FORGET FOR MY ALL REBORNS. I LOVE YOU TOM CRUISE MOST GREATEST. I WISH YOU ALL THE BEST FOR YOU I WILL VOTE YOU FOREVER MOST. YOUR MOST ULTIMATE SUPER AND MEGA STAR IN KOLLYWOOD. YOU ARE MOST IMPOSSIBLE, ULTIMATE, BEAUTIFUL, ROMANTIC. I AM NITHYASREE V. S FROM INDIA IN TAMILNADU IN ERODE CITY. I WISH YOU FOR YOUR NEXT MOVIE. I AM YOUR MOST GREATEST FAN IN THE TRILLIONS OF THE UNIVERSES AND I AM YOUR MOST GREATEST BEST FRIEND YOU EVER HAD. HOW ARE YOUR CHILDRENS? MY MOST GREATEST AND BEST FRIEND. YOU ARE MY MOST SECRECTFUL ACTOR AND ALL OF MY FAMILY MEMBERS DON'T KNOWN.
A multi talented and a very good actor also known for his great stunts. A good producer too. You should not forget the Airbus plane stunt of mi: rogue nation was an extremely great stunt did by himself. Very good looking guy.
His movies simply outgrossed everybody elses except Tom Hanks. If you take Hank's cartoons out of the picture then Cruise is king of the box office. I guess its easy to crap on him for his religion, or being weird on oprah.. But even since then War of The Worlds, MI4, Knight and Day have all his the 100 mil mark - tacitus23
Tom cruise, the best actor I've ever seen.HIS movies mission impossible, minority report are classics.can you believe any other actor who can replace him.He does amazing stunts which makes him an amazing action hero, he is a complete package for hollywood - ethanmec
Great actor. Has proved to be a versatile actor. A few of his good movies are the mission impossible series, Top Gun, The Firm, etc.
Tom Cruise is the BEST actor mankind has every witnessed and also the most handsome one.
He is bankable when it comes to achieving success at the box office, his movies have grossed more than anybody else's and is versatile
You are my favourite. You are doing very good job in acting I've ever seen in the world. So I am very much shocked that you are in very down under in this list.I want you to come in India to visit and shooting of any film of yours because in our country there is no shooting of any Hollywood movies except a few movies some scenes. So I request you to please come in India and do this mission possible
Nope, not below ten. He is one of the good-looking actors who actually use very very less stunts. He does it all, running, jumping, climbing. Whatever it is, he leaves it to his own hands. That is totally admirable!
Love is like a bomb come on baby get love is shopping with the radar on POUR SOME SUGAR ON ME. Very good actor can't believe he is 50 years old! Rock on rock of Ages!
Why shahrukh at 7 now he is nothing and tom at 16
Whether you like his acting or not, you have to admit everything he! s been in has been a success. It blows me away that he does his own stunts.
He bugs the crap out of me in real life, but he is my pick as the best actor. He nails every role.
Okay... 19? No! He is Top Ten material! Even though he says stupid stuff a lot... He's an amazing actor
Hello Mr Tom Cruise I am a somebody who is a huge fan of yours I have commented many actors on this site and wished them luck but you are the one whom I want to say that you are the most beautiful person I have ever seen yet and the way you work hard and entertain us is really appreciable I wish you good luck
I think he is the one of the cutest and handsomest actor in the world also he is the one of the biggest stunt actor in the world the most good looking man in the world the tom cruise
Awesome actor. I saw Valykrie and I think that was his best performance yet. - BigBoss
My favorite actor... He's very interesting... Quality act... So natural even so handsome... Best leading man... Whoever the leading lady... :D
Tom Cruise has the type of acting style that is timeless. He can handle any role, and he happens to be extremely good looking.
Well, all his movie was great... That's why he is the highest paid actors now... Tom Cruise you're the best...
He Is The Best Actor in the hold world he deserve to be number one in this list... By Sir Omar Adam
Guys watch the austin powers series... Tropic thunder... you wont know that its tom cruise till you see the starring... Now that's what acting is
If you look at the list of movies he has stared in it is ridicules. A few good men, rain man, top gun, mission impossible, and Jerry McGuire.
I like him! He's the amazing actor in the world! And his movie mission impossible 4:ghost protocole is number one in the U. S box office and the Middle East! It should to be in number one in top 10 actors of Hollywood in this year2012!
Related Lists
Top Ten Best Tom Cruise Movies
Most Underrated Tom Cruise Movies
Hottest Tom Cruise Movies
Greatest Tom Cruise Quotes in Movies