Greatest Motown Singers
The Top Ten
1
Michael Jackson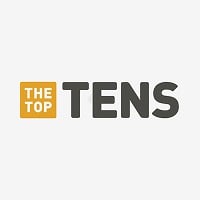 Michael Joseph Jackson was an American singer, dancer, and songwriter born on August 29, 1958 in Gary, Indiana and passed away on June 25, 2009. He donated (at least) a remarkable 300,000,000 dollars to charity. Michael is also known as The King of Pop (a title given to him by Elizabeth Taylor) or under ...read more.
There are no words great enough to describe him, he was a true inspiration and will never ever fade from our lives. At first, there was Michael on record, then CD, then MP3, then Ipod and he will always be there no matter how much technology updates. An absolute angel. I love him forever.
I love Michael. He was very talented. He was gone to soon. My favorite song by him is I Want You Back. He deserves to be number one. YOU GO BOY!
He's great! I wish I could have seen him in concert, he has a great musical talent and voice! My favorite song by him was "thriller. " I have also enjoyed his moon walk. He deserve's to be number one! Thank you...
-L
Greatest performer ever.
V 8 Comments
2
Marvin Gaye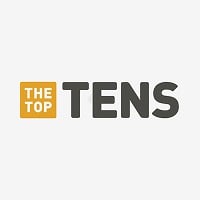 Marvin Gaye was an American singer, songwriter, and musician, and is regarded as one of the greatest singers of all time .
I am only 16 years old, have listened to many old Motown singers, they have all had a hit or two that caught my attention. Te first time I heard Marvin's voice, I was instantly hooked. It is hard to explain in words. In a way he had a simple voice, but it has a certain sound to it that makes people listen. I can hear the struggles in his voice. You can't just listen to " Let's Get it On", "What's going on", and "sexual healing". While those songs are certainly some of his best, he has many other unappreciated titles under his belt. I recommend the gold album on iTunes. It starts out with happy songs while he was becoming known, but as the album continues he begins sounding more worried and depressed. He certainly has something for everyone.
Your right I'm only ten and know every single song from each artists
A great talent! He and Tammy Terrell were the best duo! I don't think he had any idea he how amazing his talent was!
Marvin wanted to be a jazz crooner but after poor record sales, Motown decided that he should try some "soul pop" and songs like "stubborn kind of fellow", how sweet it is, "try it baby" followed. With these songs he developed into a very smooth, sharp, slick soul crooner...more similar to Sam Cooke but more laid-back because of his previous smooth jazz swagger.
In my opinion, not only the best Motown singer, but also the single best singer ever. That voice is just so soulful, with so much passion, so much sens of urgency. Love love him.
V 16 Comments
3
David Ruffin (The Temptations)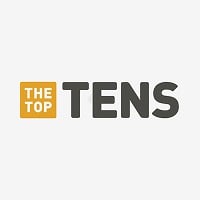 David Eli Ruffin was an American soul singer and musician most famous for his work as one of the lead singers of The Temptations during the group's "Classic Five" period as it was later known.
David was the best there was. The others were great but David had the soul of his people and ancestors. Even Marvin Gaye said david had something great in his voice that Marvin himself lacked. I'm tired of all the negative talk I hear about David. A lot of people are hearing the same junk and are judging him and neglecting and ignoring his legacy. David gave to us the voice and soul no other has given. I truly love this man. He wasn't perfect and he made many mistakes but who hasn't made mistakes. We all have made mistakes so why do we expect that David should have been perfect. He was human and he was a man. Now this book" my temptation" must have been written by some sicko. First of all she made the statement that she could here David telling her to write and publish the book. Now why would David come to her in a vision, dream or any other way and tell her to bash his name and legacy like that. Why would he want the world to remember him in that way.? He wouldn't. So we ...more
You all r crazy I read where Marvin said when he first herd David sing he herd what his voice was lacking. If where talking about voices its no competition ruff is the greatest. Smokey Robinson & Gladys before David is a joke & a reminder that people don't know music. By the way David didn't sing cloud nine but thanks anyway.
David ruffin is best #1 because if it wasn't for him or marvin, stubb it woudnt be no micheal jackson because mj looke up to them but mj is in the top five.
King David the greatest of all time
V 15 Comments
4
Gladys Knight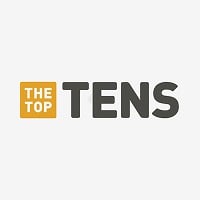 Berry Gordy should have given more attention to her! What a beautiful woman with a tremendous voice and passion for her talent!
After Aretha, Gladys stands alone. Every song she sang came from way down in a place, where unlike many could not only go, but stay!
If God needed a voice to represent the world it would be Gladys Knight
Simply the best - michael1
V 2 Comments
5
Stevie Wonder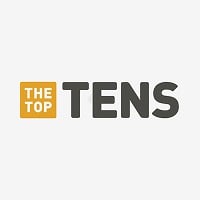 Stevland Hardaway Morris, known by his stage name Stevie Wonder, is an American musician, singer, songwriter, record producer, and multi-instrumentalist.
Stevie is a very influential and amazing singer that is a lot better than a lot of Motown singers because of his pitch perfect singing and voice quality. He should be regarded higher than the other artists.
He is such an under rated artist. I think he is a musical genius.
Stevie was so versatile. From high energy like Signed Sealed Delivered and Supersticious to low and smooth like Golden Lady, I Believe and Boogie on Reggae Woman, his voice range was better than any other major solo recording artist in history. He really should be number 1. MJ may have been more popular, but Stevie had way better vocal abilities.
Stevie wonders that girl is one of my favirite songs
V 6 Comments
6
Levi Stubbs (The Four Tops)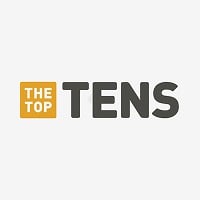 Levi Stubbs was an American baritone singer, best known as the lead vocalist of the R&B group the Four Tops, a band known for a variety of Motown hit records and other songs created in the 1960s and 1970s.
You haven't heard this great man sing till you've heard what the Tops are NOT famous for! His interpretations of Honey and Climb Every Mountain, to name two, unreleased tracks- Just A Little Love and Old Fashioned Man (all on YouTube) show how diverse, emotional and varied his voice was. No one does passion and emotion like Levi Stubbs, listen to Ask the Lonely, Baby I Need Your Loving, I'll Never Leave Again and I Believe In You and Me. But never wanting the limelight he was and always will be known as part of the Four Tops, if people listen to these 5 odd tracks before voting, Levi Stubbs should be top and deservedly so!
Whenever I hear his voice it put's a huge smile on my heart. His is the best voice that I have heard, because it is SO different to everyone else's. He was just fabulous, a superb singer of songs that were transformed into brilliant experiences. What wouldn't I give to have voice like his!
Levi Stubbs was one of the most intense male vocalist I've ever heard but I wouldn't say he was better than Sam Cooke. Cooke had a better singing tone and pitch but Stubbs definitely had the intensity of Cooke, Redding, Pickett and my personal favourite James brown.
The best all round voice, power range and style
V 3 Comments
7
Smokey Robinson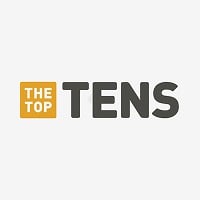 William "Smokey" Robinson, Jr. is an American singer-songwriter, record producer, and former record executive.
Great singer and an amazing poet! Tracks of my Tears is his finest work but he has written many great songs which he's given away to other artists!
Love him, sing his songs all the time
He's the best he has his own way of singing. He don"t copy no one When Smokey sing you know just who you listing to. Just listing to voice he can do things other singer can't he's what u call a pure singer even at his age now.
8
Sam Cooke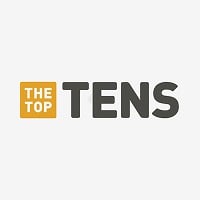 Sam Cooke was an American singer, songwriter, and entrepreneur. He is mostly known for being a part of the soul movement.
One of the all time best! How can he be so low? Definitely top five, he was one of the greatest singer/songwriters of all time!
Love Sam Cooke but he never was signed to Motown.
V 1 Comment
9
Eddie Kendricks (The Temptations)
The greatest falsetto there was... The guy could sing like an angel and his smile would light up a room and was just as vital too the temps as ruffin... If ruffin is the greatest of all time A... Then this guy is greatest of all time B.
Eddie sang solos, leads, duets, background, soul, show tunes, R&B, Tin Pan Alley, and Disco. He out sang Diana Ross on "I'm Gonna Make You Love Me" and "I'll Try Something New" and was he set the template for every falsetto singer who came after him. A Grammy Award winner, he was also inducted into the Rock and Roll Hall of Fame as a Temptation. Eddie was in a class by himself.
I preferred is type of singing to David Ruffin. Ruffin's clearly wanted to totally dominate every performance but Eddie was too effortless, slick and slippery for that cat! David's style now sounds OUT of date and Eddie's swagger is in sync with todays rnb sound. I'm sure even Pharell Williams would agree. Listen to one his solo songs "intimate friends". That cat purrs like some gangster pimp!
V 1 Comment
10
Diana Ross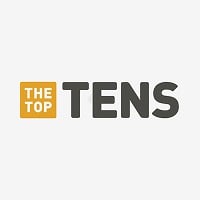 I love Michael Jackson he's my favourite artist in thr world I'm a massive fan but I think Diana ross is special when it comes to Motown she's the queen of Motown for sure she may even be the greatest Motown artist she has many brilliant songs she is so talented and she is special really special.
Diana Ross is the image of a superstar. Her versatility and longevity and sheer number of hits have proved that.
Diana Ross is the whole package. She can sing any genre. Best Motown singer, best worldwide singer. A class act.
She is a very good singer
V 3 Comments
The Contenders
11
Jackson 5
I like Jackson 5 because they have always been great Motown singers and they all have great talent that goes above and beyond a lot of other Motown singers that aren't as pitch perfect and don't have the amazing quality they have.
I love the Jackson 5 my favorite song of there's is I Want you Back. Why is Michael Jackson number one he was only in motown with the jackson 5 not by himself.
Jackson 5 is very close to rhyming with cheddar pie LEL
12
Boyz II Men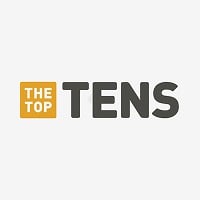 Boyz II Men is an American R&B vocal group, best known for emotional ballads and a cappella harmonies.
13
Al Green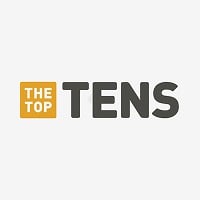 He is simply wonderful
All of them are all time greats.
lover ya
14 Shawn Stockman (Boyz II Men)
15
The Dells
The Dells were never signed to Motown.
V 1 Comment
16 Edwin Starr
17
Ben E. King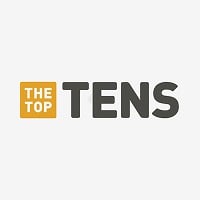 V 1 Comment
18
Tina Turner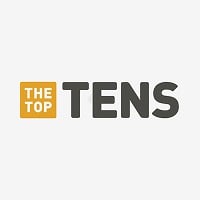 Tina Turner, née Anna Mae Bullock, is a singer, dancer, actress and author, whose career has spanned more than half a century, earning her widespread recognition and numerous awards.
I love her she is so amazed love her style
Tina was never a signed to Motown.
19
Martha Reeves
Love this group! They were the best!
Most covered artist on the label
20 Jermaine Jackson
BAdd New Item
Recommended Lists
Related Lists

Best Singers of All Time

Best Female Singers of All Time

Best Male Singers

Top Ten Best Indian Singers

Top 10 Male Indian Singers
List Stats
1,000 votes
38 listings
9 years, 248 days old

Top Remixes (4)

1. Marvin Gaye
2. David Ruffin (The Temptations)
3. The Dells

emeans

1. David Ruffin (The Temptations)
2. Marvin Gaye
3. Eddie Kendricks (The Temptations)

Billyv

1. Stevie Wonder
2. Marvin Gaye
3. Jackson 5

RnBLover
View All 4
Posts
Error Reporting
See a factual error in these listings? Report it
here
.