Top Ten Hottest Celebrity Best Friends
GuitarZero
The Top Ten
1
Jennifer Aniston and Courtney Cox
They hang out since Friends started and know they're still best friends! Hands down, best celebrity best friends. They are Rachel and Monica in real life
2
Penelope Cruz and Salma Hayek
What are you people blind. Get your eyes checked and mind right!
3
Rihanna and Katy Perry
Katy Perry and Rihanna always look out for each other to make sure the other one is safe. And even though they are both in the music business they always find time to spend with each other.
4
Beyonce and Gwyneth Paltrow
Sort seeks sort. Two snobs together
5
Taylor Swift and Selena Gomez
Selena Gomez replaced Demi Lovato with Taylor Swift as her best friend. Get over it people, Demi was a bad influence.
I know that they are not so much friends anymore but I thonk it would be nice if they gave it one more shot
6
Jeremy Clarkson, James May and Richard Hammond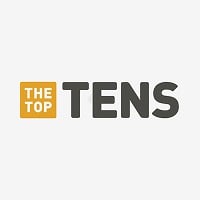 Britain 3 funniest middle aged men.
Who needs a bunch of popstar slags like Perry when you can have 3 middle aged Top Gear hosts?
Just accidentally voted for this one.
7 Keira Knightley and Sienna Miller
8
Ant and Dec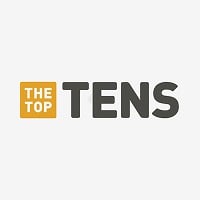 9
Jennifer Lawrence and Josh Hutcherson
They were both in the hunger games movies I saw a video of them being interview I guess he was making fun of her I remembered what she said " I don't care that were being interviewed I will slap you""
I really love their friendship. Just like normal persons. They insult each other but I think that's what friends are for (haha)
10
Lindsay Lohan and Paris Hilton
What the hell are they doing here on the list? They're ugly and not hot at all. Hey, at least they're still crack-head buddies.
Uh Paris is super hot.. Lindsay is scary.
Paris and BRITNEY is more like it!
The Contenders
11
Natalie Portman and Rashida Jones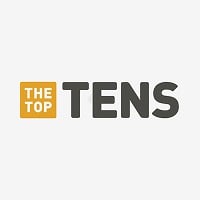 Natalie Portman is an actress, film producer and film director with dual American and Israeli citizenship. Portman is best known for her roles as Padmé Amidala in the Star Wars prequel trilogy and Nina Sayers in Black Swan. She won an Academy Award, a Golden Globe Award, and a Screen Actors Guild Award, ...read more.
12 Martin Freeman and Benedict Cumberbatch
13 Rob Brydon, Lee Mack and David Mitchell
14
Louis Tomlinson and Harry Styles
Louis and Harry always get to be together and being apart for a long time would just wreck a real relationship and it doesn't really make you BEST friends, its just makes you friends.
They do everything together! They are always hugging one another and such. I mean they have to be one of the best examples of best friends - mixed_beauty
There nickname is Larry stylinson
Larry Stylinson the best!
15 Stephen Fry and Alan Davies
16
Nicole Kidman and Naomi Watts
The 5'11" one (Kidman) with the 5'4" one ( Watts )
17 Alexander Armstrong and Richard Osman
18
Jimmy Carr, Sean Lock and John Richardson
Come on these three are some of the funniest bastards out there.
19 Kate Hudson and Liv Tyler
20
Avril Lavigne and Pink
Of course there both in showbiz for ten years and know each other for me they are the best buddies of all! Avril and P! Nk is my #1 idol... So vote for them guys!
21
Mia Wasikowska, Anne Hathaway, Johnny Depp and Helena Bonham Carter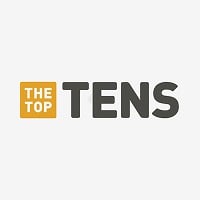 They're enemies, are they?
22
Lea MIchele and Dianna Agron
Achele
They are real friends, it's not about money or fame, they really love eachother.
They even lived for a half year with each other!
23
Dougie Poynter, Harry Judd, Danny Jones and Tom Fletcher
The four most beautiful talented musicians of this decade, they're all way too underrated - ClumsyPikaa
There's 4 of them, of course it is more hot than all the others! Get them 1st!
24
Megan Fox, Vanessa Hudgens and Olivia Wilde
That's right! You see that Megan Fox befriends with Vanessa Hudgens and Olivia Wilde! Why? I'll tell you something! They have in common because they have done some great movies! Vanessa did the movie "Sucker-Punch" when somewhere took place in the early 1900's! Megan and Olivia played in two western movies with sci-fi and action that were called "Cowboys vs Aliens" and "Jonah Hex"! They just started being friends in 2007, which is great for them!
Has Megan Fox befriends with Amanda Seyfried because they both have in common and both played in Jennifer's Body? Oh right, my brother told me that they are friends as well. Hey, at least they're not friends with a rat named Kim Kardashian! L.O. L! :D
25
Demi Lovato and Selena Gomez
No one puts them here?!
I 💖 that friendship. Too bad stupid Taylor messed it up. Like if you agree.
26 Gigi Hadid and Kendall Jenner
27 Kimberley Walsh and Cheryl Cole
28 Kim Kardashian and Beyonce
29 Paris Hilton and Nicole Richie
30 Rick Ross and French Montana
31 Adam Levine and Blake Shelton
32
Lily James and Richard Madden
Both are dating Doctor Who stars which is why their chemistry is evident.
33
Alyssa Milano and Holly Marie Combs
The two charmed ones for life.
34 Miley Cyrus and Ariana Grande
35 Elton John and Kiki Dee
36 Jensen Ackles and Jared Padalecki
BAdd New Item
Related Lists

Top Ten Celebrities With the Most Celebrity Friends

Best Celebrity Best Friends

Hottest Celebrity Breasts

Top Ten Hottest Celebrity MILFs
List Stats
200 votes
36 listings
7 years, 231 days old

Top Remixes

1. Jeremy Clarkson, James May and Richard Hammond
2. Jimmy Carr, Sean Lock and John Richardson
3. Alexander Armstrong and Richard Osman
mcvito
1. Jennifer Lawrence and Josh Hutcherson
2. Ant and Dec
3. Stephen Fry and Alan Davies
mom4
1. Penelope Cruz and Salma Hayek
2. Jennifer Aniston and Courtney Cox
3. Rihanna and Katy Perry
GuitarZero
Error Reporting
See a factual error in these listings? Report it
here
.