Top 10 Best Family Vlogs
The Top Ten
1
Shaytards
There is no YouTuber ike the shaytards. The shaytards are very addicting to watch and have the best and most interesting llives. They are all such beautiful human beings and I admire them. My role model is Shay carl Butler because he is just such a beautiful, kind, amazing person that he is and he is also an amazing and loving father and husband. I look forward to all of his vlogs and they always put a smile to my face and I get inspired by the things he has to say. Who needs school when you learn something new everyday with them. They are the meaning of a true, loving, caring and most beautiful family. That is how a real family should be like. I love them so much! When I become a parent I want to be just like them. They have inspired me enough to be like them. Z.N.
The Shaytards ARE THE BEST Family YouTubers. You've got Shay being funny with the kids, teaching life lessons, joking while someone gets hurt to make them feel better, EVERYTHING! They are truly the best Family YouTuber. I watch their videos and they always put a smile on my face. Shay is EXTREMELY, Literally ("and you know how I hate to use that term, LITERALLY." -ShayCarl) Hilarious and is my second dad. My dad thinks of him as a dad! Seriously, Sometimes when the kids get hurt, Shay jokes and makes them smile which I think is AMAZING.
Shay is so bubbly and has an amazing personality. I don't know why but he reminds me of adam sandler because his got such a funny sense of humour. I love it so much. His kids are truly beautiful. Their entire family is amazing and shay is the best. I love shay so much, his an amazing sole and human being and I just want him to know it. He deserves all the best in life. Him and his entire family deserve the very best. I love them all
I'm totally obsessed with this crazy and loving family! They bring so much joy in their videos and you can tell that they really do care about their viewers. I definielty love that they are so open and let us in their lifes as much as they do. Their kids are raised well and I love shay and colletes passion for each other. All of the kids has their own special personalities and they are not afraid to be themselves. They have been vlogging for so long now, they do a fantastic job! They inspire a ton of people everyday and help them through their lifes. Once you have watched one video, you can't stop watching another one.
2
Chris Ballinger
You can tell that the whole Ballinger family is so caring and supportive of one another. Chris and Jessica are perfect role models for their 3 children. Their videos consist of their daily lives, trips to Disneyland, trips to museums for the educational aspect because their children are home schooled, behind the scenes of a Miranda Sings show, collaborations with other families, challenges, they take you to new and interesting restaurants, made a music video parody with the whole family, and Magic Mondays. Their children, Bailey, Jacob, and Parker are the most polite, smart, and adorable kids that around in today's society. Chris and Jessica are on point with their cool, calm, and collected parenting skills. Best family out there!
Chris and Jessica are amazing, inspirational parents, who have raised three beautiful and loving children, not to mention, very smart! Watching the children grow up and bloom into wonderful human beings is honestly a fascinating thing, between Bailey and Jacobs creativeness, Parkers cuteness and VERY VERY funny antics, and Chris and Jessicas humour (which is way too under appreciated! ) they are pretty much what I would aspire to have in a future family, and I'm sure many others would agree. Oh, and on top of all that, Chris performs crazy magic tricks that BLOW MY MIND every single time. And they're loving and very appreciative. Way too many positive things to say about them!
This family is the only channel I watch religiously. From family fun to magic to Miranda shows this family continues to make me laugh and make my day. I love the whole ballinger family such a fun and lovely family to watch with such good morals and values. Chris always blows my mind with his magic whether it's setting things a light, making spiders appear or using a tampon for magic. Jessica is such a beautiful woman inside and out. She always makes me laugh and gives such a positive vibe with there recent face swap challenge it made me so happy when she started talking about natural beauty and not needing make up with Bailey. All three children continue to make me laugh with there creativity and overall happiness. Whether it's just a day at home or spending time with there extended family like the cousins or grandma or auntie panties! The Ballingers are hard working, loving and creative that I hope get everything and that the Netflix series goes amazingly
The Ballinger family is amazing! Through their videos, you get an inside look at what goes on in their daily lives, their ADORABLE kids, family trips, Chris's magic, and fun things like Miranda shows! Chris does a great job of incorporating his family into his video. He vlogs with them all the time, shows fun family get- togethers in his videos, and does so many fun things with his kids. Jacob has his own mini-series: cooking with chef Jacob, Bailey sings the magic Monday intro, and we get to see so many cool milestones that the kids pass: birthdays, watching them grow up, etc. The Ballingers are just a fun and entertaining family, an their vlogs make my day all the time! I love them!
3
Bratayley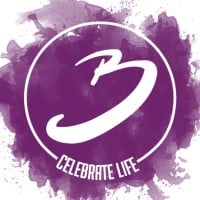 Bratayley are the best YouTube family daily vloggers out there. They are incredibly strong at dealing with the sudden and shocking loss of their late son and brother, Caleb (13). Their children Annie and Hayley are incredibly talented gymnasts for being so young, and their forever fast paced lifestyle will get you hooked from the first video you watch. The children, unlike some nowadays, are being kept children and are constantly able to have fun with their many family and gymnastics friends. Unfortunately, and it breaks my heart to say, we all lost a big part of Bratayley on October 1st 2015. Caleb Logan LeBlanc who was seemingly perfectly healthy and happy passed away. The Bratayley family and us as their fans are somehow copping with the loss of our baked potato and are healing our own and our favorite families wounds. RIP Caleb, gone but never forgotten.
I love Bratayley, it reminds me of the way the Shaytards was before they got really famous and started editing like mad. However, we are not sure if they are going to continue vlogging after the terrible tradgedy that happened on Friday.

I hope they continue to vlog, but of course, I could totally understand it if they stopped. It must be really, really devastating to lose a beloved family member the way they did. I can barely think of what I would do if my brother died.

Caleb was a huge part of the vlogs, he was the eldest kid, he was crazy, hilarious and protective of his younger sisters. I can't really imagine what the vlogs would be like without him. As part of the Bratayley fanbase, we have to back away and let the family grieve. Also, props to Shay from Shaytards, he talked about Caleb in the end of his latest vlog. RIP Caleb, you will never be forgotten.
The Bratayley family is such a great family to watch, the only family vlog I've been able to follow and not get bored. They are a really great family, and you can tell they are so close, their bond is amazing. Annie is a bit of a star, she has a lot to say and has a big character, great at gymnastics, very mature but hasn't lost her childish ways which I find a lot of Youtube kid stars her age tend to mask their inner child in front of the camera, this isn't the case with Annie. Hayley is absolutely crazy, I don't even think she knows what she's talking about half the time, she's very sweet and caring, and hilarious. Caleb was the oldest, he passed away, he was such a great kid and it's very heartbreaking that he had to leave so soon. The family have been so strong through it all. WATCH BRATAYLEY... you will not regret it.
Bratayley is my favourite family vlog, and I'm surprised it's not up there with Shaytards, I actually prefer it to the Shaytards. Three absolutely crazy kids just being kids. The reason I enjoy it so much is because it is completely about the children, I find with a lot of family vlogs the parents like the camera a little bit too much, and it then becomes about them. Bratayley is purely about the kids... and the kids are just insanely funny. Must watch!
4
Daily Bumps
Here's my DB story. About 3 years ago, I began watching. I loved learning about Missy's pregnancy and also I really loved Karma. I stopped watching after Ollie was born, and completely forgot about them. earlier this year, a girl began talking about Daily Bumps. I then remembered and said, "Hey, I know them! " Then she told me they were expecting again, another little boy named Finley. I then waited in agony for Finn to be born. Ever since about September 29, I've watched every single vlog that they've posted. The kids are adorable and I can't believe Finn's already 6 months! They should be #1.
I watch them everyday. The are the main channel that gets me into a good mood and they get me excited about everyday life and what to look forward to as I grow as a person. It is really exciting to get to watch them grow also, we get to see how Ollie and Finn become better people and we get to love them like they are my actual family.
They are the only daily blog I've ever watched and the only one I truly enjoy. I love their family and the love they have for each other. I've supported them on their journey thus far, and wait eagerly each day for time when I can sit down and watch them. Forever sending blessing their way and highly recommending them.
They have got me addicted to YouTube, they are so friendly and family oriented! I love watching their videos and watching how Ollie and their new baby grow also, I love watching ellie and jared because they are good friends and they get together sometimes!
5
Ellie and Jared
Jackson (Ellie and Jared's son) is too cute! Ellie is recording her second pregnancy - which is high risk. But they are so joyful and thankful for their family, friends, and life. They look at the positive side of life in all situations, they are a couple that are truly in love, they support each other always. Everyone should check them out.
I'm constantly looking for new family vlog channels because the families tend to change once they become more popular. But E + J have kept their morals and they teach them to their boys. They're so generous, genuine and relatable! No matter what new family I add to the rotation, their videos are the first ones I watch every morning.
Honestly, I could not think of a more perfect family. Ellie and Jared are such great parents, and they made the most adorable kids! They are very open and honest, and do not hide anything. I have been subscribed from the very beginning, and look forward to a new video everyday!
I have a new YouTube channel (THEWADS) and I am fairly new to Ellie and Jared's family but absolutely LOVE how peaceful and kind they are to each other! I really love how Ellie is so close with her mother and siblings as well! We share the same religion so I feel really connected to their beliefs and ideals!
6
Ty's Lyfe
Uploads very often, Loving Veteran family, very cute kids, especially the youngest...
7
SACCONEJOLYs
Anna and Jonathan are very real about their lives and relationships with each other and with their children. They are honest about the hard stuff. They always make my day a better and the kids are the most adorable rays of sunshine. I am very attached to them now and I anxiously await their updates on their lives.
The Sacconejoly's are my absolute favorites! Emilia & Eduardo are just the cutest, funniest lil babes ever! Jonathan is an amazing dad & so fun & silly.And Anna is an awesome mom, so sweet & obviously gorgeous! I never miss a video! I love seeing the babes grow & I am never bored, never skip videos & am ALWAYS entertained! Love Love Love!
They should be at the top of this list. They have gone through a lot the last couple of months. People keep trying to tear them down but they just carry on because they are a strong family.
Such a good and funny parents loving their two kids so much, their blog's are so interesting and funny. Emilia and Eduardo are the cutest and smartest kids on YouTube. I love Emilia's BYE FRIENDS in the end of every vlog!
8
Eh Bee family
This family actually creates a variety of amazing content and doesn't just stick to one topic. They're awesome!
The Eh Bee family is so silly and loving. Miss Monkey and Mr Monkey are silly, goofy children and the parents are hilarious.
The whole family is so positive, happy, funny, and very close...
They are extremely creative, and funny.
9
Colleen Evans
Colleen, I see your successful marriage in your heart.I love the fact that you came up with the classic Miranda Sings she is super funny all thanks to you Colleen and Joshua great choice of picking Colleen out of all those other girls.Wish you luck!
Her vlogs are so entertaining and enthralling. She meets up with her other youtuber family members all the time and they make the vlogs even better. Her brother, Chris is in the top ten!
Colleen is so amazing, pretty and kind she makes my day better when I see her videos! She is funny and my favorite YouTuber #goals
Their vlogs are very entertaining. They always make me smile and laugh.
10
The Nive Nulls
The Nive Nulls are my favorite family YouTube vloggers! They are hilarious, very inspiring. Real and down to earth people. I'm addicted to watching their vloggs and I'm glad to have found them on YouTube. Their videos are very entertaining. The kids are adorable and silly. They're awesome parents. Always complimenting their kids and doing fun activities with them. Good role models for what parents should be aspire to be like. They are a beautiful couple and I'm glad that they are in the top ten. They truly deserve it. Big fan of The Nive Nulls!
Just saw their channel for the first time and really enjoyed it. The children are beautiful and funny. They are a great Family who appear to be well rounded and genuine. I will check out more of their videos for sure.
This family is fun, they are constantly coming up with jargon such as "ballin' outrageous", the word "nive", and more! They have two beautiful children who are just as silly and lovely as they are.
The Nive Nulls are the best! They are hilarious and never fail to put a smile on my face! Plus there kids are adorable and funny!
The Contenders
11
itsJudysLife
The most beautiful family I have ever seen. I feel incomplete whenever I loose one of their daily vlogs, because they make us or at least me feel like we're part of their lives too, like they don't hide when something's wrong, or when Judy and Benji have a bad day, it's just all real. And of course, that's not just why they're my favorite vloggers, what about their cutie bears, Julianna, Miyako and Keira? It makes me really happy to see them day by gay grow up and play around, because I honestly have baby obsession! There's no doubt that itsJudysLife's videos are worth it to watch
I love Judy's family, they are certainly very real with their life. They don't sugar coat it, sometimes things just suck! I love how although they have their hard times both, Judy and Benji always try to encourage and surprise each other. Food lovers would love to watch this channel Benji is always whipping up something to drool over.
Been subscribe to their channel before the birth of Julianna. They are the most real people on YouTube and have never disappoint to entertain me with their out-going and adorable family. I am subscribe to many YouTube channel (many on this list), but itsjudyslife life is by far my favourite!
Ever since Judy was pregnant with the twins, I've been watching their daily vlogs every single day. Seeing the process of Judy being pregnant with the twins, giving birth to the twins, and watching the twins grow up with Juliana is just the most amazing things in the world.
12
GabeBabeTV
Just love these people. The only Family Vlog I'm committed to. Love Gabe's drive to be and do better and loves that she doesn't hide her inconsistencies and contradictions. Love that Babe loves her and Baby Ceej so much. I love Gabe's relationship with her Mom and Nana and her Dad too. Also the many long term friendships that Gabe has says a lot about her character. And lastly and most importantly no matter how much hate they get they keep winning! -TaliLove on YouTube
This family provides me new information of local businesses, events and sights that are new to me. I love watching their videos daily. Thank you Gabe and Babe for Vlogging!
I mean really? Who doesn't love GabeBabeTV? They are the coolest and their chemistry and the families closeness is so beautiful.
I think you guys are so down to earth and really cool people. Let God continue to bless you and your beautiful son.
13
Clintus.tv
Hi Clintus and family. My name Kristen Martin I love your videos. My favorite video is water park without mom. And Epic Nerf gun battle. My dream to meet you guys. Love Kristen Martin.
Wow how this family is not up there with the Shaytards I do not know these are truly awesome.
You guys are my favorite, I like your universal studios Hollywood video. Keep it up!
This family should be in the top.
14
AprilJustinTV
Awesome family. Very positive and complementary to each other and includes baby Liam. I've watched life of Judy and got bored... Benji is a fake... Realtor? Living off his wife. They unsubscribe me just because I agreed with another viewer. Anyway I love April, Justin and Liam. He's such a happy baby.
I just started watching them, they are so amazing! I was a really big shaytards fan, then I started watching aprilandjustintv. Ugh my new favorite family vlog channel! Baby Liam is so cute!
I love April, Justin and little toddler Liam! They are such a positive family and make you feel happy when you're down!
You guys are amazing with your toddler Liam he is adoring and I love him and this amazing family!
15
Sam and Nia
Sam and Nia are my favorite vloggers to watch. They're a big inspiration to my family and our whole family loves to sit and watch their daily videos. I think a lot of the criticism they receive has to do with the fact that they are Christians. A lot of people forget that Christians aren't perfect and never claim to be. Yes they make mistakes, but they're human. I love how real they are and that most of the time when they do make a mistake they own up to it.
We have a new YouTube Channel ( TheWads) and when I first started watching Sam and Nina It was when they were going through all of their drama, so I was kind of discouraged to watch. I eventually watched a few of their videos and fell in LOOOVE with Nina! she is so sweet and kind and Sam really REALLY reminds me of my husband! haha I feel a strong connection to them and believe they are a wonderful family to follow!
I love them they are a inspiration for me because of there faith they should win. Shaytards always win because they have more subscribers. Its not fair.
There are so much ups and downs (lately) with their family but mostly ups. Hope it will the family much tight than before. Love them they are amazing and loveable
16
ModernMom4Life
I am in my teens and am obsessed with this family on YouTube! I got addicted to their channel right after I watched one of their videos last year and ever since then, I haven't missed a day. I am inlove with their family dynamic, the children look so loving towards one another, which is Refreshing to see in this day and age. The parents are both funny and hard working. They laugh together, Sing together and most importantly love each other. Overall, this family blog is a must see on YouTube, I promise that you won't regret
This is a wonderful, down to earth family. I love their endless love for each other and they bring so much joy with them. I love watching their lifes because they are so honest and funny at the same time. They do a great job on uploading and editing their videos on time and once you have watch one video, you just can't stop but has to watch another one. Their kids are really rasied well, cute, crazy and thankful.
I just live this family! The best family vloggers on YouTube ever. I'm always going right to their channel to see what's new everyday! They bring joy, laughter and always have a good time with each other. The love they have for each other just makes you want to cry tears of joy!
I just love this family. Jenn is so funny. She is so down to earth and her kids are amazing. It doesn't matter how many viewers she have. She is loyal and she respond to her subscribers. Not like other big time Vloggers who never respond to comments.
17
BFVSGF
One of my top favorites ever! Even after their split. Jeana is so sweet & silly & Jesse is so fun & creative! Love these 2 in no matter what they do!
18
Joshuadtv
Joshua Evans is amazing. He's my favorite vlogger by far! It still blows my mind that he's dedicated enough to Vlog EVERYDAY for a YEAR. We dingleberries get so much good content. Other than his vlogs, he posts, challenges, music videos, and sponsor videos that he manages to make fun! Josh makes my day everyday with his vlogs. It means so much how open he is with us. He's vlogged when his childhood cat died, his honeymoon, and even his wedding! He vlogs everyday, and always tries his hardest to have a new Vlog up everday. Josh really is my idol and inspiration. He works so hard, and it pays off. He creates such a great relationship with his viewers, that we all feel like close friends! Josh has even started doing live shows with a meet and greet, so he can meet as many of us as possible! Josh is so dedicated to YouTube, and I love him so much for it. He also has such a great message. His catch phrase is "be nice to people" People walk around with shirts and hats saying be nice to ...more
Joshua David Evans. I'm just really speechless because I have no idea what to say, except that you've been my favorite vlogger so far. I have been watching a lot of vloggers for the past 3 years and you're still my favorite one. You can never fail to put a smile on my face, even when I'm having a hard day. I can still remember that day where I was just in the corner crying because it was one of those days where I felt like I was a worthless piece of nothing. I came home to your vlog and it immediately made me happy. There's no other person who can do this except, you guessed it, YOU! And it makes me even happier when I found out just yesterday that you've been vlogging for a year now! Amidst all the shows and the craziness you've been through, I know you will always be loyal to your viewers and your family. We love you, Josh!
Josh is unapologetically himself and that is something a lot of people admire. He and his wife Colleen do shows together sometimes and they are spectacular. Although I've never been to one, I know that they are amazing because Josh and Colleen are wonderful people. Joshua ends every single video with "Be nice to people " and that is something we should all take to heart. He means well and is one of the best vloggers I've seen. Way to go, Joshua!
Josh a full time vlogger, and does a yearly vlog every year. He also does vlogmas which is when he vlogs his whole time in Christmas when he is with family and friend. Josh is married to Colleen Ballinger (Evans) they show their loving marriage and they aren't afraid to show that. When you see them together you can tell that they were made for each other and their love life is so cute and awesome I love these guys!
19
J House Vlogs
Amazing family and so fun to watch! Dad is a lawyer, mom is a former nurse that stays home with their 4 kids now. They homeschool and go on fun fieldtrips often. Their 4 kids are the cutest and especially their little 3 year old Caleb says the FUNNIEST things. Something special about this vlog is what AMAZING video quality they have. Instead of feeling like you're watching regular home videos, the editing and music they add makes it more like you're watching a real T.V. show! My kids and I watch every day without fail. It's the first thing the kids ask for every day. THEY ARE AWESOME!
J House Vlogs is the best Family Vlog out there! I have seen others, and none compare. Their family is nice and kind to each other; and they have great family values. They are very good at vlogging, editing, scene clips and music, where as other vlogs go on and on with one boring subject or just walk around the house doing nothing. J House Vlogs understands what to vlog, how long each section should be and as far as I have seen has never just vlogged nothing, there is always a reason. You'll never be bored. They go on adventures, trips, go to museums, the library, do family challenges and more. Their children are home schooled and some vlogs show a short clip of what they are doing and the really cool and unique way they teach their kids. They have four kids and are pregnant with the fifth one! (It's a girl! ). Jeremy and Kendra's children's names are: Isaac (7), Elise (6), Caleb (4), and Laura (2). I watch this vlog like I do any T.V. Show. (The ONLY thing is, their vlog is so good ...more
I love J House Vlogs! They do lots of fun things together as a family, but they don't spend much money doing it. This gives me great ideas of what to do with my kids! They are such a great mix of thoughtful, funny, silly, and cute. And don't get me started about their kids... Those kids are SO cute and very endearing. LOVE watching this family everyday!
I love the impromptu dance parties and the ideas for fun, low-key date nights. Kendra and Jeremy have such a sweet relationship, and they capture such fun--and sometimes hilariously not fun--moments with their adorable kiddos. Worth the watch for sure!
20
KittiesMama
Can you sense this amazing family Emma your super pretty and Noah + Jonah are two amazing brothers with there little baby brother too! And there parents are amazing! Good job and keep up the good work!
This is a funny family that loves to be with each other. The kids are really goofy and the videos are on point.
Great family with high values. Noah, Jonah and Emma constantly enjoying life
Weekly videos hosted by the kids.
21
Roman Atwood
I absolutely love there channel it is amazing and Roman has turned into more of a family but has left some of the dangerous and crazy things still in his life/vlogs which I love!
With all the busy stuff in hus life, Roman and Britt still have time play with Noah and Kane, manage their own business, and vlog!
They send such a positive message to the fans! Kane is so sweet!
They are so amazing I love you!
22
OKBaby
I absolutely love watching their videos I was hooked from the first one. They love traveling to meet up with their family and friends and are always light hearted and garunteed to make you laugh. Even though they're young parents they are some of the best I've ever seen! And they're expecting their second baby!
Among all the family you tubers, OKBaby are the Best, you can never really get bored of watching them, their fun, exciting and very interesting, I'd really say they keep you alive, way better than shaytards, dailybumps...just a lot of people don't know them yet!
They got recommended to me by Youtube and I've been hooked ever since. It's awesome how much things can change in a span of time and what's even cooler is that they portray in their own way and remain as original as they've always been.
Oscar is the sweetest boyfriend and Kyra is so beautiful, these two have such a wonderful family. Levi, affectionately known as Buggy, is absolutely precious. O&K are doing such a fantastic job raising their son, and they are 100% entertaining to watch. I love them and they always put a smile on my face!
23
TeenyZ
Teeny's videos are amazing! I love Ask Teeny's, watching her do challenges with her husband, and hearing weekly updates about baby girl McKenzie! Teeny has such a fun and uplifting family, and watching her videos makes me so excited to watch her family grow as McKenzie arrives! Not to mention, I jam out to Teeny's intro every time. It's seriously my favorite intro on YouTube and I'm not exaggerating! Oh, and her little boy, Jackson, is one of the cutest kids I've ever seen! I love seeing him grow up through videos! Also, Teeny and Simon share so much with their viewers. Their dog Stella resently passed, and they're sharing the journey of losing her, and getting a new dog, with us. It makes me feeling so connected to their family! TeenyZ is overall such a great channel!
Jackson, Teeny, and Simon are one of my favorite family's! Right now they are getting ready for baby McKenzie. She could come at anytime now. The Bentley family is just so amazing. They can edit bad parts out of there lives, but at least they let us see the embarrassing parts. I mean we have seen Simon with a full face of makeup and eat dog food before! Simon is funny, but he knows when to stop with the jokes. He can keep the family happy. He keeps me happy to! Did you see Simon do Teenys makeup, that was pretty interesting. Then we have Teeny, or Christina as some say. She keeps things real. If she isn't feeling well, is angry, or sad, she is gonna tell you about it! And then there is Jackson, he is the cutest kid ever! Have you heard him sing the ABCs? He is loving, and sweet, and caring. He is so cute when he talks to McKenzie, and she isn't even born yet! The Bentley family is one of the best families around!
I love this family so much just because of how real they keep things. At first glance, Teeny seems like a well rounded/grounded business woman... But then you see her creep down a busy street as a velociraptor and things are never the same after that. I love how offbeat this family is and how whimsical they make their lives (I mean, Teeny walked down the aisle to "kiss the girl" from the little mermaid.) The love story between Simon and Teeny is beautiful and YES! Jackson is THE CUTEST kid on the planet.
I've watched Teeny's videos forever and before that loved her on Colleen's channel! She's hilarious and ABSOLUTELY flawless! I loved the transition to Our Teeny Family after McKenzie was born, we get to see a lot more vlogging feat. Simon and Jackson (and of c,baby McKenzie herself! ) I recently got a follow from Teeny and freaked out! She's just an all round great person and parent! I'm probably not the demographic a lot of fans of the channel are, as I am 17 (not a parent) and from Australia...still love everything about the channel! My favourite part of any day is when there's a new video out from this gorgeous fam! Even with jobs and the hectic schedule that comes with parenting two kids, Simon and Teeny never fail to deliver with content, putting out videos regularly that are perfect! Absolutely the hugest fan of their channel and family (and can we just talk about the dedication from both of them during vlogmas? with a newborn? at Christmas? ) Love you guys!
24
Samika
They are so awesome and such a good looking, always positive, amazing family and I can't wait for lil' baby girl to come soon!
Sam,Jen,Liam,Penelope you 4 are like 4 peas in a family pod you are so adoring and addicting and by addicting I mean once you watch 1 video you need to watch all the videos love you all to the moon and back.
I am hooked to them. I love seeing their family progress and grow.
I watch these guys every day! Cutest family! I just love them I recomend to watch these guys!
25
Bamachick1101
They are so entertaining! Katie just has a talent with kids and is so beautiful inside and out. Cullen is super funny and entertaining; and makes a fantastic dad. Gaines is so smart and is the most adorable toddler I have ever seen. Brooks just puts a smile on my face!
Been subscribed since they first started, and have been watching through all of their baby journeys. Cullen is so funny and enjoyable to watch, Katie is gorgeous, and Miss Macey Gaines is the most precious little girl ever! Their blogs are always fun to watch!
How could you not love this family? I wish they were my family. Cullen is so funny and makes me laugh everyday. The kids are amazing and so cute. If you watch just one of their videos you are hooked.
They are in my opinion the most real vloggers out there today, they don't become fake in their videos and they are open with the community but don't get down to the personal things like their last name which is good for what our society is today.
PSearch List