Top Ten Best Online Productivity Tools
No matter what profession you're working in, efficiency matters. Fortunately, with the number of online tools on the market today, there's never been a better time to increase the amount you're able to accomplish. The following are just a few of my favorites.

The Top Ten

1 Zenkit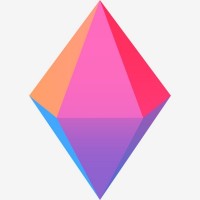 You can use Zenkit to organize anything - appointments, tasks, collaboration or your whole business. To improve my personal productivity I use the Kanban View with the GTD method but on the blog are many more tips on how you could use Zenkit to increase productivity. If you do not want to create collections of your own, you can also choose between some templates already created by the Zenkit team.
Productivity was my challenge for years (still is! ). Writing things down, sorting them, filtering them and viewing my tasks in the appropriate view do make thing more efficient.
I would also suggest usring GTD, Pomodoro, and reading 'Eat That Frog'
Be Zen!
Visit Website
2
Kanban Tool
Kanban Tool provides online boards and cards with a bunch of useful features, integrations and extensions. It allows you to plan and organize work to do and it gives you an incredible visibility of the work flow. You analyze and improve your productivity using insightful analytics: metrics and downloadable reports. Working in a team? No problem. This application allows you to collaborate with team members at any time and from anywhere. Share tasks, documents and comments to work faster and achieve better results.
Very easy to use, made my managing more effective and organized. I can say, it's for anyone who is looking for something to organize job or daily life. Why? Because of easy interface that makes you use it properly even if you never tried this type of software. There are many tools like this but only kanban provides easy interface without taking functionality out of it.
Great and beyond useful! Very clear interface, a wide array of customization options.

Also, very dependable- since I started using it, I've never experienced any problems. You can synchronize your to-do lists with different apps via Zapier, and of course use it also on you phone or tablet, which is great and saves you a lot of time.
Personally, I've found that using Kanban Tool had completely changed the way I think about my work and that I see and analyze the progress of what I do. It's been a little revolution, to be honest. Fantastic tool, both for individual and teamwork.
3 Google Drive
4 Google Calendar
5 Instapaper
6 Evernote
7 WriteMonkey
8 Manilla
9 Doodle
10
ZipList
I love cooking! This application helps me to collect and bookmark recipes from all over the web. Not only can you grab recipes from all your favorite sites but you can create shopping lists and meal planners as well.
The Contenders
11
Kanbanery
Kanbanery has been my go-to tool of choice for managing everything from personal chores to my reading list to client work to software projects and support tickets. It's easy to use, pretty, and powerful.
12
TMetric
Very simple interface, great control over time intervals. Projects, tags, clients provide enough depth to be organized while the whole concept stays clear. Reminders for tasks that were left to run overnight is a really great feature. Autocomplete makes task creation really easy, and it not just completes the title, but the project and tags too.
13 Skype Screen Sharing
14 Wunderlist
15
Clockspot
Clockspot is an online time clock that helps simplify payroll to just a few clicks.
Employees punch in via our time clock online, or from a cell phone by dialing our toll free number.
Also review and approve timesheets online and make any necessary adjustments.
16 Ctitch
17
todo.vu
Combines CRM, task management, time tracking and billing all into one app. Free version for freelancers and very well structured for teams
BAdd New Item