Best U.S. National Parks
The Top Ten
1
Yellowstone National Park (Wyoming, Montana, Idaho)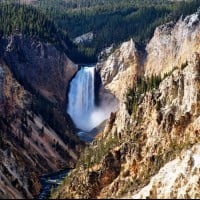 Yellowstone National Park is a protected area located primarily in the U.S. state of Wyoming. Established in 1872, it is the first national park in the world and is known for its geothermal features, including the Old Faithful geyser.
it's not the oldest national park ever, Bogd Khan Uul is. it has a large boiling lake and nice geysers, this is the best national park people visit. the yellowstone river runs through it, it was named after the yellowstone river.
America's Old Faithful Geyser: boiling steam bursts out from the bottom of the incinerating temperatures of magma.
Galactic Empire's Death Star: super weapon capable of destroying planets.
With the amount of animal life there, bears, wolves, bison, elk, pronghorn, bighorn sheep, etc, people would be better off visiting Yellowstone than flying all the way to some part of Africa to view wildlife, you get a similar experience except you are not in a tropical savanna, and you are in a more highland/mountain environment, but just as beautiful
2
Yosemite National Park (California)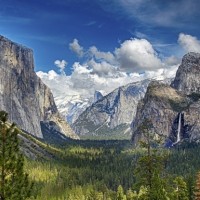 Yosemite National Park is in California's Sierra Nevada mountains. It's famed for its giant, ancient sequoia trees, and for Tunnel View, the iconic vista of towering Bridalveil Fall and the granite cliffs of El Capitan and Half Dome. In Yosemite Village are shops, restaurants, lodging, the Yosemite ...read more.
The work of nature is just amazing. There's multiple waterfalls, huge mountains, glacier-cut valleys, wild animals, huge trees, and more.
Very beautiful mountains under the beautiful blue skies.
3
Glacier National Park (Montana)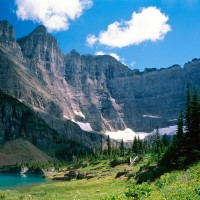 Glacier National Park is a wilderness preserve situated in the Rocky Mountains of Montana. Established in 1910, it spans over one million acres and is home to diverse ecosystems, from alpine meadows to glacial valleys.
The pictures aren't anything close to the beauty of the real thing.
The most beautiful National Park by FAR. Just Google images of it.
4
Zion National Park (Utah)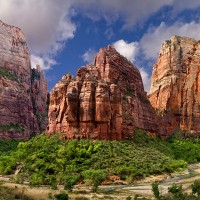 Zion National Park is situated in southwestern Utah and is renowned for its dramatic landscapes of cliffs, canyons, and mesas. Established in 1919, the park encompasses 229 square miles and is characterized by the Zion Canyon, which cuts through reddish Navajo Sandstone. It offers various outdoor activities including rock climbing, hiking trails like The Narrows, and bird-watching, attracting approximately four million visitors every year. The park also contains diverse flora and fauna, including more than 289 species of birds.
5
Canyonlands National Park (Utah)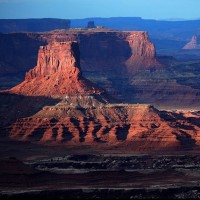 Canyonlands National Park is located in southeastern Utah and is known for its intricate network of canyons, mesas, and buttes carved by the Colorado River and its tributaries. Created in 1964, the park is divided into four districts: Island in the Sky, The Needles, The Maze, and the rivers themselves. The park is popular for a range of outdoor activities, including white-water rafting, hiking, and four-wheel driving. Its remote location makes it less visited than other national parks, providing a solitude experience for nature enthusiasts.
6
Grand Canyon National Park (Arizona)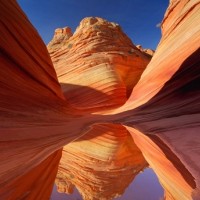 Grand Canyon National Park is located in the state of Arizona and is home to the Grand Canyon, a massive gorge carved by the Colorado River. Established in 1919, the park covers an area of over 1.2 million acres. It is one of the most visited national parks in the United States, attracting more than six million visitors annually. The site offers a variety of recreational activities, such as hiking, rafting, and camping, and is also a UNESCO World Heritage site.
Breath taking site to see!
C'mon, this national park is a natural wonder! It's breathtaking. Although, not the world's deepest canyon, probably the most epic. Deep, hot and rugged. You may spot California condors or even a rattlesnake. Bring the kids, the dog and your drunk uncle cause this will be a wild ride.😀
7
Arches National Park (Utah)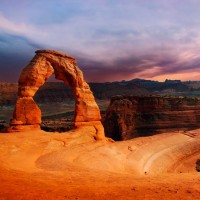 Arches National Park lies north of Moab in the state of Utah. Bordered by the Colorado River in the southeast, it's known as the site of more than 2,000 natural sandstone arches, such as the massive, red-hued Delicate Arch in the east. Long, thin Landscape Arch stands in Devils Garden to the north. ...read more.
Beyond just the rock formations, the entire landscape is other worldly.
The arch is an iconic symbol of Utah.
8
Rocky Mountain National Park (Colorado)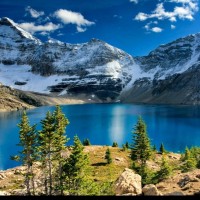 This should be number one I love it so much! It is beautiful there's lots of animals and a good stream by the mountains.
9
Denali National Park (Alaska)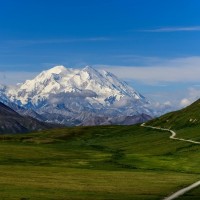 Denali National Park and Preserve encompasses 6 million acres of Alaska's interior wilderness. Its centerpiece is 20,310-ft.-high Denali (fka Mount McKinley), North America's tallest peak. With terrain of tundra, spruce forest and glaciers, the park is home to wildlife including grizzly bears, wolves, ...read more.
10
Grand Teton National Park (Wyoming)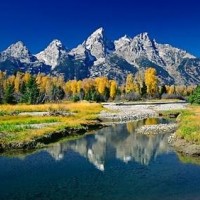 The Tetons are so beautiful. It is very close to an airport, so not hard to reach. If you would like to visit a town, Jackson Hole is literally right next to the park. It is so pretty, I have never seen anything like it.
Less busy then Yellowstone with unrivaled beauty and more animals.
The Contenders
11
Death Valley National Park (California)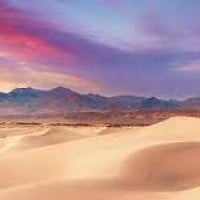 12
Crater Lake National Park (Oregon)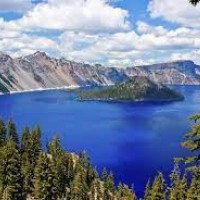 13
Olympic National Park (Washington)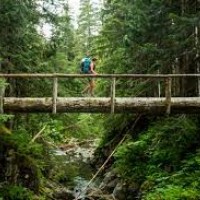 Did you ever want to explore a rainforest? Well you don't have to travel deep into Costa Rica. Olympic national park has a huge temperate rain forest. Wait a minute, do not go here. I am not joking you will hate it here. You will not see anything and it will rain like shiit. To be honest you are better off going to pacific rim NP in because or cape disappointment in Washington. You will see more there.
14
Sequoia National Park (California)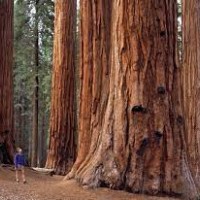 15
Gettysburg National Military Park (Pennsylvania)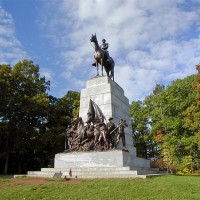 Gettysburg National Military Park preserves the site of the Battle of Gettysburg, a pivotal conflict in the American Civil War fought in 1863. Located in Pennsylvania, the park was designated in 1895 and includes over 3,000 monuments, markers, and memorials. It serves as both a historical and educational center, offering numerous programs, guided tours, and exhibits detailing the events of the three-day battle. It attracts an estimated one million visitors annually and is a significant destination for history enthusiasts and scholars alike.
16
Bryce Canyon National Park (Utah)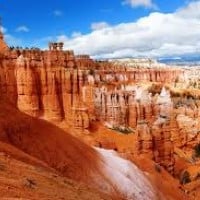 The National Parks and State Parks of the U.S. are beyond comparison... and I'm not American! Every one of them is truly spectacular... not one better than the other. I think the most unusual is Bryce Canon National Park. It's stunning, to put it mildly! I haven't visited all the Parks but I WOULD LOVE TO ONE DAY and revisit the ones I've already seen. It's worth visiting the U.S. just to see these incredible, artistic "works" of nature.
Bryce Canyon is absolutely GLORIOUS but then so are all the other National Parks and State Parks. Best in the world by far, and that's coming from a non-American.
17
Great Smoky Mountains National Park (Tennessee and North Carolina)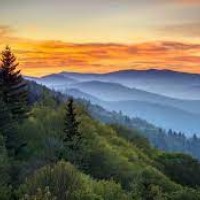 This should be higher cause it has 9 million visitors every year. 3 times as many as Yellowstone.
Hundreds of miles of trails, mile high mountains, epic views, beautiful waterfalls, lush ancient forests, Southern Appalachian history and culture, wildlife, and friendly locals in the surrounding areas make the smokies a perfect place to visit
18
Gates of the Arctic National Park and Preserve (Alaska)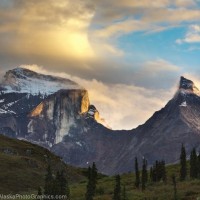 Gates of the Arctic National Park and Preserve is situated in northern Alaska and is the northernmost national park in the United States. Established in 1980, it encompasses approximately 8.4 million acres, making it the second-largest national park in the country. The park is characterized by its rugged mountains, wild rivers, and a variety of Arctic wildlife, including caribou and grizzly bears. Due to its remote location, it has no roads or trails and is accessible only by plane or foot, making it one of the least visited national parks in the system.
19
Everglades National Park (Florida)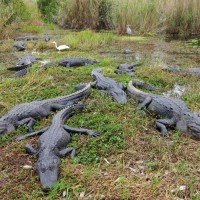 20
Joshua Tree National Park (California)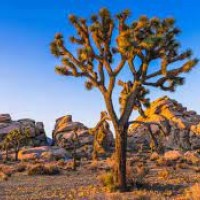 21
Big Bend National Park (Texas)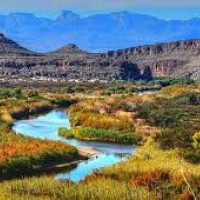 Loved Big Bend, amazing views of Mexico.
22
Acadia National Park (Maine)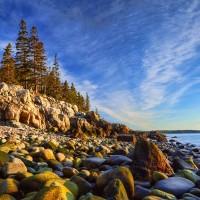 23
Hawaii Volcanoes National Park (Hawaii)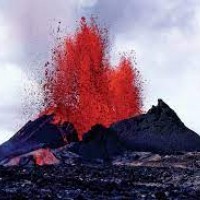 24
Little Bighorn Battlefield National Monument (Montana)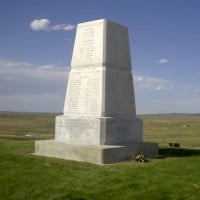 Little Bighorn Battlefield National Monument is a U.S. National Park Service site in Montana that commemorates the Battle of the Little Bighorn, fought in 1876. The battle was a significant event in the American Indian Wars and is most famous for the defeat of the 7th Cavalry Regiment led by Lieutenant Colonel George Armstrong Custer. The monument includes a visitor center, museum exhibits, and memorial markers for both U.S. Army and Native American combatants. It serves as both a historical and educational destination, attracting numerous visitors each year.
How is THIS so high up?! There's no way it's even any kind of park.
25
Black Canyon of the Gunnison National Park (Colorado)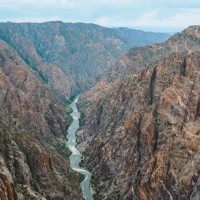 PSearch List