Top 10 Greatest Indian Politicians of All Time
The Top Ten
1
Narendra Modi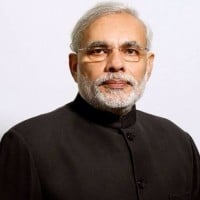 Narendra Damodardas Modi is the 15th and current Prime Minister of India, in office since 26 May 2014. A leader of the Bharatiya Janata Party, Modi was the Chief Minister of Gujarat from 2001 to 2014 and is the Member of Parliament from Varanasi.
He will be the best prime minister of all time. He is a totally anti-corruption politician. When he started his tenure as the CM of Gujarat, riots happened between Muslims and Hindus, but since then, it has been more than 12 years without a single riot in the state. This is the only riot case in which the responsible people were punished, but there are still people who say Modi is responsible for the riots. That's insane. Secondly, it has been 2 months since he started his tenure as the prime minister of India, and he has accomplished so much in that period that no PM has done in a 5-year tenure. He is my ideal and inspiration. I wish him a long and healthy life. And to the haters, I want to tell you that we will now rise because we have the perfect leader.
NO heis waste.. He only going to tour all over the world and getting fame. He never bother about our nation's farmer's. He done only one good thing is DEMONITATION. When he going to other nation, he always making our nation in fanicial problems, by buying BILLION dollar weapons. Why can't we make it in domestically with that money. Now major problem is PLASTIC RICE. But he is our PM, I'm asking you only few things. First farmer's problem. Next financial problems. I will become PM in future and I will serve to our nation
He is the only ever politician in India who have won the trophy champion of the earth. Modi have developed the country and now the country is at the best level. He fought for our country. He have made our country that it is at a level of challenging other countries. and I think he the best ever politician in India who developed his nation in just four years of his government..
He and Mr Vajpayee are the only patriotic PMs of this country. Others like Nehru, Indira and Rajeev Gandhys ruled like Sultanates. They planned their best to reduce the Hindus in our country.

Modi really cares for us and the country. All of his best works are:
1. Saving the Hindus from killer minorities.
2. Surgical Strikes in Myanmar and Pak.
3. Make in India to promote Indian goods in our market to combat Chinese ones. Also, a lot of technlogies are being invented due to this.
4. Development in Army, Navy and Airforce Equipments.
5. Abolishing the Caste System.
6. Encountering the Terrorists and Bandits in the North.
7. Representing the country in may other nations.
8. Making friendships with Saudi Arabia, France, Germany, Switzerland, Vietnam, Japan, Indonesia, USA etc. This was not done by any of the PMs before.
9. Natural Gas pipelines are now being spread across the country.
10. He and his allies are also trying to drive away the illegal ...more
2
Arvind Kejriwal
Our country can develop only if we have more politicians like him. Just like someone else wrote here: he is knowledgeable, simple, clean and hard working above all selfless. He is working really hard for the development of the society and the nation. He is definitely an Infinity Stone of India.
He is knowledgeable, simple, clean and hard working above all selfless. The country requires such politicians who are clean and work hard for the development of the society and the nation. He is definitely be a great asset to the country and may be the next chief minister of Delhi
People can criticism him for his methods or his hasty nature, but the one thing I am sure of is, he is damn honest to which I believe most of you will also accept. Moreover he made the youth interested in politics and create a wave of uprising in nation.
He is better than the best - not a show-off like Modi. He doesn't take favours from corporates to give them favours later on - which result in hurting the ex-chequers money - this is exactly what Modi does.
3
B. R. Ambedkar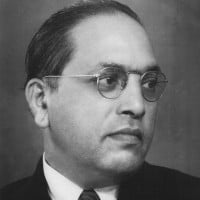 Bhimrao Ramji Ambedkar (14 April 1891 – 6 December 1956), popularly known as Babasaheb or B. R. Ambedkar, was an Indian jurist, economist, politician and social reformer who inspired the Dalit Buddhist movement and campaigned against social discrimination towards Untouchables (Dalits), while also supporting the rights of women and labour. He was Independent India's first law minister, the principal architect of the Constitution of India and a founding father of the Republic of India. ...read more.
Greatest personality ever in the world!
Bharatratna, parampujya,mahamanav & the creator of Indian constitution!
Nobody can be like him even after 100s of years and beyond that.
4
Subhas Chandra Bose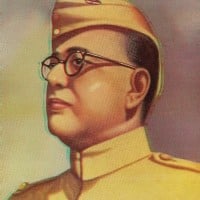 Subhas Chandra Bose, was an Indian nationalist whose defiant patriotism made him a hero in India, but whose attempt during World War II to rid India of British rule with the help of Nazi Germany and Imperial Japan left a troubled legacy.
5
Bhagat Singh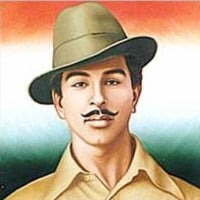 Bhagat Singh was an Indian revolutionary socialist who was influential in the Indian independence movement. He is often referred to as Shaheed Bhagat Singh, the word "Shaheed" meaning "martyr" in a number of Indian languages. ...read more.
Bhagat singh sacrifice for his country was the act that laid foundation for india's independence
6
Rahul Gandhi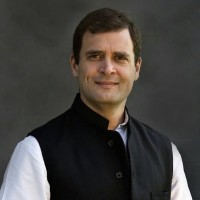 Rahul Gandhi pronunciation is an Indian politician. He hails from a long line of politicians, known as the Nehru-Gandhi family, which has occupied a prominent place in the politics of India ever since the country gained independence in 1947. His great-grandfather was Jawaharlal Nehru, the first prime minister of India and also the longest serving Prime Minister of India having served for a total of seventeen years.
He should be in the list of best comedians ever in India. If he becomes the prime minister, It will be the worst time for the whole world.

He is donkey, stupid, idiot, mad etc.

He is actually from Italian nationality but as he is from indirect royal family he is able to stand in elections.

Whoever thinks he is a good politician should immediately go to doctor as his mental health is very weak.
He should be in number 1.he is fighting for India against communal forces.
He is donkey dumb idiot. I want to slap him. He is irritating.
Truly, as few people can act so stupid and immature relative to their physical age.
7
Jayalalithaa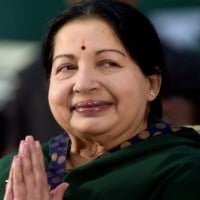 One of the great politician in south India after MGR though she has dead on 5/12/16. Tamilnadu will never forget her contribution in welfare of people
AMMA is one of the great politician in India who slept at 5/12/16 permanently.Not only Tamilnadu people but also the whole world will never forget her schemes and love to her fellow peoples
Best administrator in India...
She is great...no one can compare to her... she lived for people and sacrificed her life...other states following her welfare schemes...good administrator...iron lady...many politician may come and go...but amma jayalalitha is the best...miss u
8
Jawaharlal Nehru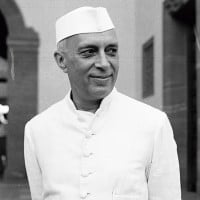 9
Mayawati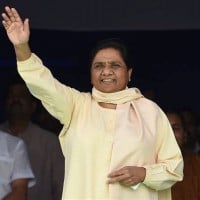 Such kind of political leader's are really very dangerous for india. In Bengal what's going on with majority, which government make restrictions on durga pooja what will be done with common men. Just think, and read history of USSR this kind of cheap leaders break USSR and india is going on this way, mamta like politician pull india on same path like USSR for their cheap benefits
She is good politician for excellent law an order and all people is same in this government..
She is very honest and best decision make leader of India.
She is only one iron lady in india without any cheat.
10
Nitish Kumar
He showed, how things can be done right using law and order.
Strict on low and order.
The Contenders
11
Manmohan Singh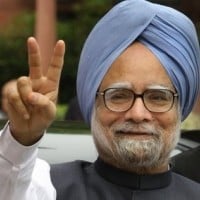 12
L. K. Advani
One of the great politician+2
L.K. advani
Great politician of India
13
Atal Bihari Vajpayee
He is a statesman and has a heart for the country. A scholar and well respected. A politician who is loved by all including his great critics.
He is best..!

Modi just banned beef and meat..!
He is the best with speech and work...
14
K. Kamaraj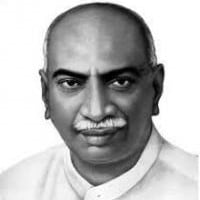 He is not just a politician but a real leader.. Deserves to be in the top of the list.
King maker of all time
Legend for a reason.
He is the best of all
15
Mahatma Gandhi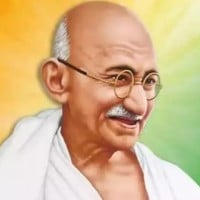 Mohandas Karamchand Gandhi was the preeminent leader of the Indian independence movement in British-ruled India.
16
Sonia Gandhi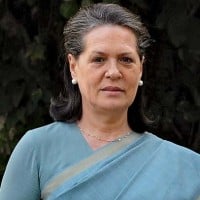 Deserves to be the first
17
Anna Hazare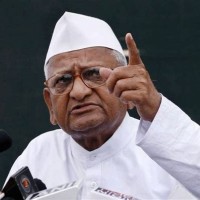 18
V. P. Singh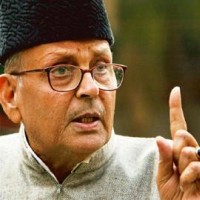 19
J. Jayalalithaa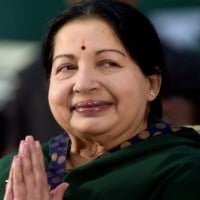 20
N. Chandrababu Naidu
Superb politician...the most hard working person for all the people in his state. The best ever chief minister of the Andhra Pradesh..
Great Administrator! His Vision for continues development using technology is outstanding. Best of all.
People like arawind kezriwal topped the list above this man! he is and always will be the best politician of India.
Excellent politician+6

Administration+5

Best administrator+3

People like arawind kezriwal topped the list above this man! he is and always will be the best politician of India.ABOVE ALL
21
Indira Gandhi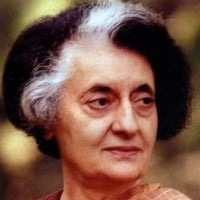 Modi gets his good work done in public, his bad work done in secret. That's what all politicians, except India Gandhi do.
She is the most Witty Poltician of all time.
Not great but at least she is not Sonia Gandhi lootera.
Greatest Indian after ambedkar first Indian woman prime minister it's a great achievement
Indira gandhi is best because she was develop the india at all
22
A.P.J. Abdul Kalam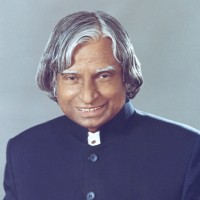 The leader, the teacher, the devoter and of course the greatest of the president of India... Among the one I have saw to one... This person is one of the finest soul I have known about...
A person like our former president deserve to be prime minister of India rather than Narendra Modi who can't even think the height that Mr.Kalam was at...Rather than just visions and toxicated words he already would have led our country into a good position in terms of equality, literacy,job opportunities,real digitalisation,etc...Our country needs a PM with the qualities of A.P.J Abdul Kalam
He is the best leader and will remain too.
The best person in India
23
Asaduddin Owaisi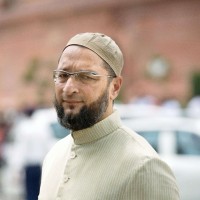 Not about only religions but he also talk about fact for peoples from which where India is goings...
I didn't see any other political parties who talk alternative to him...
I have never seen the politician like Asaduddin owaisi. He always give preference to truth. And is honest.
He is the most honest politician in India.
How is he even in the list?
24
Bal Thackeray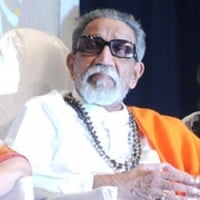 The only one option after BJP.
But he did a mistake, he should have made Raj as his heir not Uddhav, he was more capable
He is everybody's father
Best in world to Hindu
He was real tiger
25
Y. S. Jaganmohan Reddy
Most powerful leader
1.Great Listener and very approachable..
2.Man behind Poor people
3.polite behavior
4.Having strong understanding power w r t to issues
5.Good Speaker
6.Great sense of humor
PSearch List