Top Ten Most Legendary And/or Acclaimed German Language Songs
Martin_Canine
So, since my original list "Top Ten German Language Songs That Are Often Regarded as the Best" was merged with the "Best German Language Songs" list (even though that was not my intention) I rephrased the title and hope it will pass this time.
I created my original remix browsing through several lists and surveys from both magazines and regular website, as well as from my general knowledge living in Austria which is very Germany influenced and having German friends. The songs can be regarded as great and important in their genre or in general, and acclaimed publicly or critically. It doesn't matter. For example an influential and successful hip hop songs can be completely unnoticed by a majority of the public, but it can receive rave reviews, change the entire direction its genre is heading and become a cult classic in the hip hop community, and therefore indeed is a legendary song.
The Top Ten
1
Schrei Nach Liebe - Die Ärzte

Please check out my remix for a very detailed list full of information and text. - Martin_Canine
Die Ärzte share the throne of the most beloved band in Germany with Rammstein. Unfortunately, they never made it internationally. The band is very intelligent and far on the left wing, but is also known for their "wild" humor which could be easily misunderstood if you don't know the image the band has and what humor Germans have. "Schrei nach Liebe" from their 1993 cult classic album "Die Bestie in Menschengestalt" is their signature song. It's an anthemic anti-naziism rock track hat rises every time when the right wing starts getting stronger as a protest. In 2015, the song topped the charts more than 20 years after its initial release and it is generally seen as a masterpiece both musically and message-wise. - Martin_Canine
UListen to Sample
2
99 Luftballons - Nena

Who doesn't love a song about balloons setting off a early warning system and causing a nuclear war?
Unfortunately this song is so present EVERYWHERE over here that people don't listen to the lyrics anymore and don't even know the fact that it actually has a message behind it. - Martin_Canine
Nena is a legend and everybody somehow loves her. She has had so many hits over the years and several lists also included other songs like "Nur geträumt" or "Irgendwie Irgendwo Irgendwann". But "99 Luftballons" is her most popular joint. The song actually is a satirical take on cold war and how 99 balloons in the horizon cause a chain reaction that leads to a nuclear war... but this song is one of the, if not the most played German song and most people completely tune out the lyrics. - Martin_Canine
UListen to Sample
3
Über sieben Brücken mußt du gehn - Karat

Karat were a band well known in East Germany, and this 1978 song was their biggest hit. The song, which consists of poetic lyrical fragments that can be widely interpreted, initially became highly popular. Two years later, it was covered by the famous West German singer Peter Maffay, which became an equally big hit in West Germany. Since the country's reunion the song has been repeatedly performed by both artists as a duet and is often associated with union and peace between the country's two halfs. Maffay's version nowadays is better known as he is the bigger star, but both versions are often featured on best lists, and this was the original. - Martin_Canine
I will expand this list soon.
Watch out, I am just working on a big project with this list. So if anybody is interested in expanding their knowledge of music, stay tuned. - Martin_Canine
UListen to Sample
4
Engel - Rammstein

I think internationally Du hast is probably their most popular song. Du hast was also the first song I heard by them and I liked it.
Maybe people in German speaking countries take into account the lyrics when evaluate a song but people who don't know German take into account only the music and its performance. This might explain why the same songs are viewed in different ways in Germany and outside Germany. - Metal_Treasure
In Germany, this is their signature song, not the dull "Du hast". It is what brought them on the map and made them the extremely successful, blockbuster-ish and acclaimed band they are today. Rammstein are widely seen as the best and most legendary German band next to Die Ärzte. - Martin_Canine
UListen to Sample
5
Jenseits von Eden - Nino de Angelo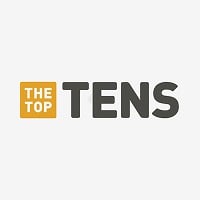 This was very high on EVERY list or survey.
This song takes the melody from the song "Guardian Angel" by Masquerade but has individual lyrics not based on the original, about human nature and how people treat each other and the world around them. The song from 1983 is an evergreen and was hugely successful, but his only big hit. - Martin_Canine
6
Rock Me Amadeus - Falco

In Germany, Falco was a popular pop artist of the 80s who reached phenomenal success and is a cult classic today. In Austria, he is a legend. Like, Michael Jackson level. So I had to include something by him and "Rock Me Amadeus" was on each list I have found. Unfortunately, because he has released many, many songs in his career, several of which are better. But this isn't about my opinion but the popular one. - Martin_Canine
UListen to Sample
7
Autobahn - Kraftwerk

Kraftwerk are pioneers in electronic music. I think it's weird they are often associated with hip hop in the US, as there isn't a genre they would be associated less over here. Kraftwerk created a distinctive sound that became highly influential over the years and made them one of the best known and most acclaimed German groups in their home country. "Autobahn" is their signature song in their home country. - Martin_Canine
UListen to Sample
8
Mensch - Herbert Grönemeyer

Grönemeyer's 2002 album "Mensch" was certified 21 times gold and with 3 million sold units is the best selling German album of all time. The title track topped the German charts for five weeks and is his biggest hit. Both the album and the song also received critical praise. - Martin_Canine
UListen to Sample
9
Mein Freund, der Baum - Alexandra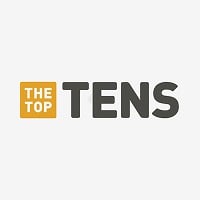 Alexandra is a legendary German singer who died in a car crash in 1969 at the age of only 27, with a legacy of only 2 albums, the second being her self titled one which has since then become an essential. The best known song of this album is the insanely depressing song "Mein Freund, der Baum" ("My Friend the Tree"), in which she recalls her memories of a tree that she has known since childhood. After years, she wants to revisit the tree and relive the memory, but it has been cut down. This is the saddest short story I know next to the animated short film "The Snowman". - Martin_Canine
10
Hier kommt Alex - Die Toten Hosen

Die Toten Hosen and Die Ärzte, the two biggest German punk bands everybody knows and loves, and two of the most acclaimed German bands in general. If they were American grunge bands, Die Ärzte would be Nirvana and Die Toten Hosen would be Pearl Jam. Both are highly intelligent and have very meaningful songs, but also very raunchy and tastefully tasteless humor (tasteless humor can be made intelligently and be acclaimed in Germany). 1988's "Ein kleines Bisschen Horrorschau" is their most acclaimed album and an essential that will be on every music magazine's list of best German albums. It is a concept album based on "A Clockwork Orange". "Hier kommt Alex" is the best known song from the album and serves as the album's opening. - Martin_Canine
UListen to Sample
The Contenders
11
Für mich soll's rote Rosen regnen - Hildegard Knef

Sorry for the audio sample which appears appears to be a live version. She takes many liberties with pitch and melody on this version. In other words: she doesn't sing too well. But the studio version is good. - Martin_Canine
One of the older German jams, but those need to be included as well. The French chanson genre had a great impact on the early German schlager music. While nowadays it is essentially easy digestible pop and the few decades before it was even easier digestible hill music, it was much more lyrical and emotive in its early form. Hildegard Knef was a movie and stage actress, and also sang. She was a huge part of both art and entertainment from the 40s to 70s. "Für mich soll's rote Rosen regnen" is an essential classic of that time and genre. - Martin_Canine
UListen to Sample
12
Durch Den Monsun - Tokio Hotel

When I was young, I was a hardcore fan of them. Not like screaming and "" like. I was too young for that. But whenever I saw merchandise, I wanted it. Years passed and the 7 year old grew to a 20 year old and I still like their songs. I also like " Vergessene Kinder". The song is sad and also has a deeper meaning to it. I prefer their german songs over the english ones. But still, a great band even though many people I knew were like " LOL you listen to Tokio Hotel? " Nowadays, Tokio Hotel got to be a band that people are too " cool" for to listen to. Where I live, people will make fun of you, even thouggh they were THE HIT back then. But still love them!
UListen to Sample
13
Jeanny - Falco

Despite what many think, this was not banned, and no, Allmusic, it is not about prostitution. And even if it was, it wouldn't be banned in a country where prostitution is legal. This song is about an obsessive stalker who talks to his "victim", a 19 year old girl called Jeanny. It can be assumed he killed her. The tone is like a love song on the edge of insanity. The song was a huge controversy back when it was released and several radio stations initially didn't play it. But over the years, its reputation became great, the song is generally considered one of his best songs and is probably his most famous serious track. And it's played on radio again. This time, I agree with its status. This is the Falco that should be remembered, and not the Amadeus one.

The song is bilingual, German and English. - Martin_Canine
UListen to Sample
14
Griechischer Wein - Udo Jürgens

The Austrian singer and composer Udo Jürgens was famous and acclaimed in all German speaking countries and left a legacy of a variety of hit songs, that are both serious (political, sociocritical,...) and humorous in nature. The chart topping "Griechischer Wein" has been repeatedly voted as his best song. The song describes the homesickness of Greek "Gastarbeiter" (="guest workers", a movement in the 50s to 70s where foreign people came to Germany and Austria to work there) in Germany. - Martin_Canine
UListen to Sample
15
Haus Am See - Peter Fox

The first German song I ever heard. Still great! - Userguy44
Wrong audio sample. What is this? - Martin_Canine
UListen to Sample
16
Das Urteil - Kool Savas

So, this one is genre-specific. I bet the occasional listener that's a bit older will mostly know pop, rock and schlager, but in the German hip hop community, this is a legendary song that was highly influential. It was a diss track against Eko Fresh, who criticized his former mentor Savas. The song had such a huge impact that it temporarily doomed Eko's career. Twelve years later, the situation's different: Eko is very popular and beloved (he's one of the nicest and friendliest celebrities), and Savas lost much of his relevance. But it does not change that Kool Savas was the biggest and most acclaimed rapper back then, and until today this song is one that every genre fan has to know, and the dramatic tone and the structure - it biographically jots down Eko Fresh's career and ends in a lyrical bloodbath - is basically what every big German hip hop diss track since then sounded like. - Martin_Canine
UListen to Sample
17
Irgendwas bleibt - Silbermond

Despite being a Silbermond fan, I initially hesitated to include this 2009 track, it not even being ten years old. But the song was featured on every list I browsed through, and it was a big hit by an extremely popular and loved band. Critics initially dismissed the group, as they were part of a wave of female fronted pop rock/alternative rock bands emerging in the mid-2000s, and critics preferred Juli and Wir sind Helden. But after those years, only Silbermond remained relevant and successful, and are generally regarded a great band with a devoted fanbase of both music loving adults and teens, and are often listed high in surveys about the best German bands. And as the inclusion lof this song on best lists shows, they finally get the acclaim to back that up. - Martin_Canine
UListen to Sample
18
Nur geträumt - Nena

One of many massive hits Nena had, which are still evergreens and still receive airplay. It was from the same album as "99 Luftballons", which is also by far Nena's poppiest album. I grew up with both songs and really can't complain they are so popular. Except for the fact that she also has more mature and musically more interesting songs that don't get that recognition. - Martin_Canine
UListen to Sample
19
Sonnenbank Flavour - Bushido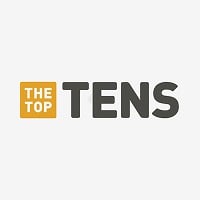 Publically revealed to be ghostwritten by Eko Fresh, this song by the most successful and famous German rapper Bushido is without a doubt his best known song. German hip hop is more of an album genre, but this unusually clean and light hearted Bushido track (he is a controversial and dark gangster rapper) was a hit even beyond the hip hop genre.
The song is one of the most referenced German hip hop tracks in other rap songs, mostly due to its very characteristic structure, whose verses entirely consist of contextless words and phrases, with each one being an association with the term before. - Martin_Canine
20
Da Da Da Ich lieb dich nicht du liebst mich nicht aha aha aha - Trio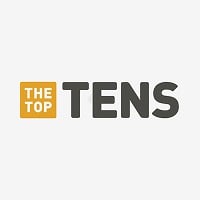 Usually shortened to "DaDaDa.

Trio's self titled album is retrospectively regarded as one of the greatest German albums of all time. It is a lo fi album that was made on a very small budget, and it is a very experimental and weird one. "DaDaDa" wasn't initially on the album and also sounds nothing like it. The song was recorded a few months later and is a cold and emotionless electronica piece with very minimalistic production and extremely simplistic bubblegum lyrics. Of course it was this song to become a hit. The song is now an evergreen and included on every regular edition of the album. Its international use in commercials, combined to the worldwide success of Rammstein and Kraftwerk may have also sparked the false stereitype German music is generally very static. - Martin_Canine
21
Amerika - Rammstein

I didn't expect this, but according to several lists I browsed through, this must be their second most popular song in Germany. I have expected "Sonne" or even their American signature song "Du hast", but this came surprising. To cut a long story short: a cynical comment on America's impact on other cultures on the world and how the American lifestyle is forced into your face. I get their point, but I don't think it's that much of a problem. There's no need to be that sarcastic. But the music is awesome. - Martin_Canine
UListen to Sample
22
Junge - Die Ärzte

It's from 2007, so exactly a decade old, I think I can include it.
After the hugely acclaimed, highly popular and massively important "Schrei nach Liebe", this is most likely their second most loved and best known song. Sure, there is "Männer sind Schweine" from 2001, which is a harmless pop song that the band themselves hates, but is their biggest commercial success, but ever since its release, "Junge" was on its way to become a cult classic. It received lots of airplay, great reviews and has this certain anthemic appeal like "Schrei nach Liebe". The song cynically mimics the worried parents of their teenage son who from their discription is involved in the punk movement. It's so extremely relatable: the parents want a child with a normal and safe job and income, the boy wants to be a rebellious rockstar. Despite being told from the parents' perspective, Die Ärzte obviously team up with the boy. - Martin_Canine
UListen to Sample
23
Trans Europa Express - Kraftwerk
Wrong audio sample. - Martin_Canine
24
Ein Bißchen Frieden - Nicole

UListen to Sample
25
Sag Mir Wo Die Blumen Sind - Marlene Dietrich

UListen to Sample
26
Ich War Noch Niemals in New York - Udo Jürgens

UListen to Sample
27
Vom Selben Stern - Ich + Ich

UListen to Sample
28
Alles Nur Geklaut - Die Prinzen

UListen to Sample
29
Was Soll Das? - Herbert Grönemeyer

UListen to Sample
30
Irgendwie, Irgendwo, Irgendwann - Nena

UListen to Sample
31
Perfekte Welle - Juli

UListen to Sample
32
Santa Maria - Roland Kaiser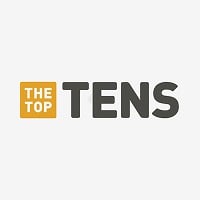 33
Auf'm Bahnhof Zoo - Nina Hagen Band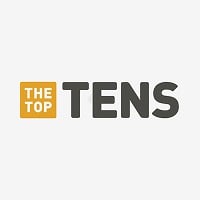 34
Die Da!?! - Die Fantastischen Vier

UListen to Sample
35
Dieser Weg - Xavier Naidoo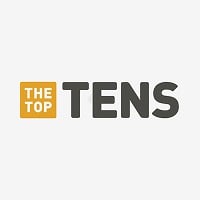 36
Moskau - Dschinghis Khan

UListen to Sample
37
I Am from Austria - Rainhard Fendrich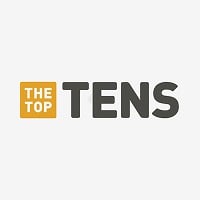 38
Verpiss Dich - Tic Tac Toe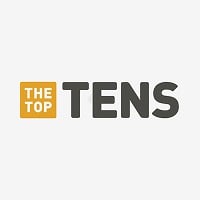 39
Ding - Seeed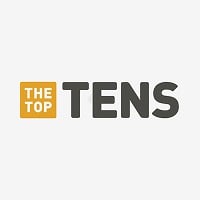 40
Gib mir Sonne - Rosenstolz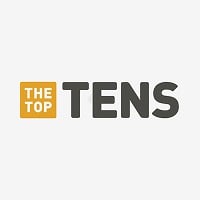 41
Nessaja - Peter Maffay

UListen to Sample
42
Blaue Augen - Ideal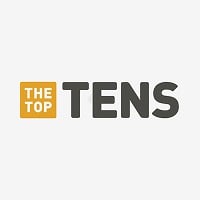 43
Mein Teil - Rammstein

UListen to Sample
44
Ich lebe 2005 - Christina Stürmer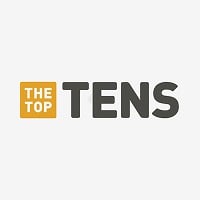 45
Nur Ein Wort - Wir Sind Helden

UListen to Sample
46
Tage Wie Diese - Die Toten Hosen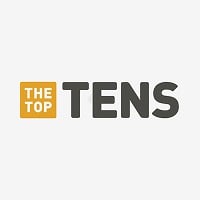 47
Atemlos Durch Die Nacht - Helene Fischer

UListen to Sample
48
Auf und davon - Casper

UListen to Sample
49 Geboren um zu leben - Unheilig
50
Kuck Auf Die Goldkette 2007 - Kollegah

UListen to Sample
BAdd New Item
Related Lists

Martin Canine's Top Ten Personal Favorite Songs Off "Top Ten Most Legendary And/or Acclaimed German Language Songs"

Top Ten Most Legendary and/or Acclaimed German Language Albums

Top Ten Songs by American Artists That Topped The Austrian, German and/or Swiss Charts But Did Not Enter The Top 50 In The USA

Most Critically Acclaimed Movies of All Time
List Stats
50 listings
1 year, 348 days old

Top Remixes

1. Schrei Nach Liebe - Die Ärzte
2. Über sieben Brücken mußt du gehn - Karat
3. 99 Luftballons - Nena
Martin_Canine
Error Reporting
See a factual error in these listings? Report it
here
.