Top 10 Leading Gastroenterology Experts in New York
A list of the top ten gastroenterology clinics in the state of New York based on service, price, and level of expertise.

The Top Ten

1 Manhattan Gastroenterology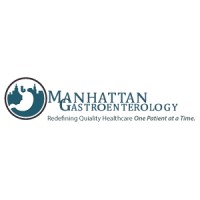 Manhattan Gastroenterology is located on the Upper East Side and Midtown in NYC. It offers state of the art gastroenterology, endoscopy and colonoscopy services.

Through the integrative approach, they spend the time necessary to analyze and treat difficult digestive issues that can often be overlooked in today's fast-paced healthcare environment.
Details: https://www.manhattangastroenterology.com
Excellent! There is no doubt that Dr. Shawn Khodadadian is the best gastroenterologist. His staff is also the best in business. He's very thorough, he makes me comfortable and really takes time with the patient unlike the other doctors who are like in and out of the room. Very honest and will not try to sell you into unnecessary treatment. Highly recommended!
Pleasant experience. I am a new patient so the first time at the doctor's office. Staff very helpful and pleasant. I was taken at the time of my appointment- no wait. The doctor was a great, easy-going personality, thorough, informative made me feel at ease immediately. I would highly recommend Dr. Shawn Khodadadian as your new doctor, you will be glad you did.
The office was able to squeeze me in for a last-minute appointment and I couldn't be happier with the service. Everyone was extremely friendly, professional and most importantly prompt and on time. I highly recommend Manhattan Gastro to anyone in the tri-state area.
2
Century Medical & Dental Center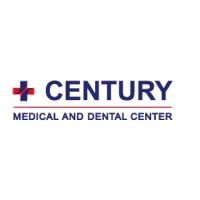 Century Medical and Dental Center is a dynamic, modern multi-specialty clinic delivering high-quality individualized health care in multiple convenient locations in Brooklyn: Gravesend, Flatbush and in the center of Metrotech Downtown Brooklyn on Livingston Street. A collaborative clinic that gives busy individuals a personalized, measurable healthcare strategy to enhance their physical and mental performance. They offer an individualized approach to healthcare and lifestyle management which ensures our patients are able to reach peak performance of both body and mind.
Find more: https://www.centurymedicaldental.com
I have been a patient at Century Medical and Dental for almost 5 years. I am absolutely pleased with the Doctors I have seen. Just the mere fact that the office is open 7 days a week, makes my life easier and less stressful. In a few cases, I was given an appointment the very same day...very accommodating! I am lucky to find an office that I feel that I am in good hands.
I came to this office to visit Dr. Grosman. I was extremely satisfied with the services that were provided to me. This office has excellent staff with very reasonable wait times. There are a variety of specialties at this office which makes it very convenient because I can have all my medical records in one facility. I will definitely be coming back!
Best gastroenterologist in Brooklyn, hands down! Professional and friendly staff. Dr. Alexander Brun is very knowledgeable. He is very thorough when he examines his patients. He explains everything with detail and offers treatment options. I always feel comfortable when I'm here, because I know I'm being treated by the greatest.
3
New York Gastroenterology Associates
New York Gastroenterology Associates is the premier gastroenterology practice located in Manhattan's Upper East Side. All of the physicians at NYGA have extensive experience in the diagnosis and treatment of gastrointestinal disease.
More info: https://www.gastroenterologistnewyork.com
4
Gotham Gastroenterology
Gotham Gastroenterology offers comprehensive and highly specialized care in gastroenterology, endoscopy, hepatology, women's GI health, and nutritional services.
Info about them: https://gothamgastro.com
5
GI Health
GI Health is a premiere gastroenterology practice in New York City, NY, providing state-of-the-art care solutions for patients throughout the greater metropolitan region. Located in Lower Manhattan, GI Health offers advanced treatment options for patients with acute and chronic gastrointestinal issues like acid reflux and GERD, stomach pain, hemorrhoids, colon cancer prevention and detection as well as biliary, pancreatic and liver conditions such as hepatitis.
Web- address: https://www.gastroenterologistnewyorkcity.com/
6
Westside Gastroenterology
At Westside Gastroenterology, New York City patients can find the intestinal care and treatment they need from Drs. Anthony Weiss and Barry Jaffin. From their Upper West Side location, patients can receive services such as colon cancer screening, endoscopy and colonoscopy, and general gastroenterology consultations. The doctors also offer treatment for inflammatory bowel disease (IBD), Crohn's disease, ulcerative colitis, achalasia, constipation, abdominal pain, acid reflux (GERD), irritable bowel syndrome, and eosinophilic esophagitis.
Read more: https://www.westsidegastroenterology.com
7
Park Gastro NYC
At Park Gastro NYC, located on Park Avenue in the Upper East Side of New York City, Peter H. Rubin, MD, Dr. Lincoln Hernandez, and Steven Naymagon, MD, offer specialized diagnosis and state-of-the-art treatments for diseases of the gastrointestinal tract, including the liver and pancreas. The board-certified gastroenterologists are committed to providing high-quality, patient-focused care.
Details: https://www.parkgastro.com
8
Concorde Gastroenterology
Concorde Gastroenterology, with multiple locations in New York City, is committed to providing the highest standard in healthcare and patient services. The board-certified physicians and award-winning liver specialists provide personal attention through diagnosis and treatment to focus on patients' long-term health.
Read about them: https://www.gastro-nyc.com
9
Gastroenterology on Gramercy Park
Gastroenterology on Gramercy Park has been providing outstanding gastrointestinal care to patients in New York City for more than 30 years. Bharat Sanghavi, MD, Moushumi Sanghavi, MD, and Samantha Nazareth, MD, are board-certified gastroenterologists who provide expert care for a variety of gastrointestinal problems. They perform endoscopic procedures, including upper endoscopies and colonoscopies, as well as treatments for symptomatic hemorrhoids.
More info: https://www.gramercygastro.com
10
Medical Associates Of Manhattan
Medical Associates of Manhattan is a full-service gastroenterology and internal medicine practice, dedicated to providing top-quality, state-of-the-art care and treatment for patients from throughout the New York City metro region.
Find more info: https://www.gastroenterologistny.com