Top 10 Metal Bands that Should Get More Attention in 2018
Metal_Treasure
I included 2 types of bands:
- relatively new bands that need to be discovered
- older bands (of the 70s, 80s, 90s) that were good but for some reason were overshadowed by other bands. These bands they need to be revisited. Music tastes change from generation to generation
There are good bands every metalhead must know but they get enough attention: The Big-4 of thrash, Dream Theater, Iron Maiden, to name a few.
The Top Ten
1
Ne Obliviscaris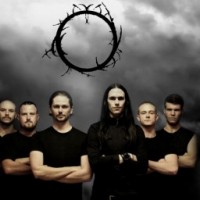 Ne Obliviscaris (Latin for "forget not") are an extreme progressive metal band from Melbourne, Australia, formed in 2003.
It isn't very common to find an Australian metal band. - 445956
Check out these lists - there are many details, descriptions, opinions and song samples:
Top 10 Signs the Band Members of Ne Obliviscaris are Very Talented
Best Songs on Ne Obliviscaris' Citadel
Best Songs on Ne Obliviscaris' Urn
Best Songs from Ne Obliviscaris' Debut Album Portal of I
Top 10 Ne Obliviscaris Songs with the Best Clean Vocals - Metal_Treasure
2
Obscura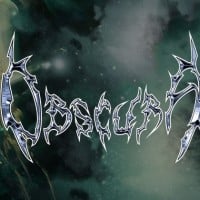 Obscura is a technical/progressive death metal band from Germany, founded in 2002. The band became prominent when members of Necrophagist and Pestilence joined Steffen Kummerer to release the critically acclaimed second full-length album, Cosmogenesis. The band was named after the Gorguts album Obscura. ...read more.
Lists to check out:
Top 10 Obscura Songs to Listen to First
Top 10 Songs on Obscura's Omnivium
Top 10 Songs on Obscura's Cosmogenesis
Best Songs On Obscura's Akróasis
Top 10 Obscura Songs of the 2010s
Top 10 Obscura Songs with Acoustic Sections - Metal_Treasure
3
Theocracy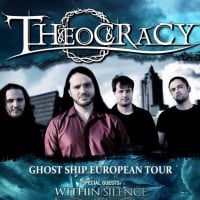 Theocracy is a Christian progressive power metal band founded in 2002 by Matt Smith of Athens, Georgia.
Lists:
Top 10 Songs on Theocracy's as the World Bleeds
Best Songs on Theocracy's Mirror of Souls
Top 10 Christmas Songs by Theocracy
Top 10 Songs on Theocracy's Self-Titled Debut Album
Top 10 Songs on Theocracy's Ghost Ship - Metal_Treasure
4
Savatage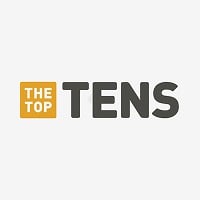 Savatage is an American heavy metal band founded by the brothers Jon and Criss Oliva in 1978 at Astro Skate in Tarpon Springs, Florida.
5
Beyond Creation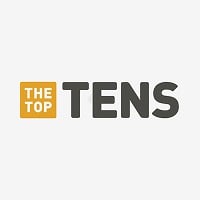 6
Fates Warning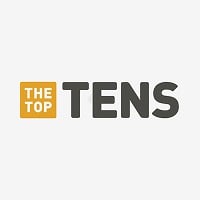 Fates Warning is an American progressive metal band, formed in 1982 by vocalist John Arch, guitarists Jim Matheos and Victor Arduini, bassist Joe DiBiase, and drummer Steve Zimmerman in Hartford, Connecticut.
Awesome band. But I don't hear of them much often. - zxm
7
Vader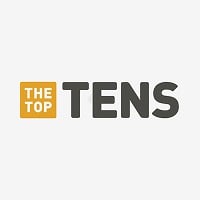 Vader is a Polish death metal band from Olsztyn. Formed in 1983, the group was founded by then-bassist Piotr "Peter" Wiwczarek and guitarist Zbigniew "Vika" Wróblewski. Starting as a heavy metal group, Vader eventually went to thrash, speed, and then in the late 1980s became a death metal band. The ...read more.
8
Primal Fear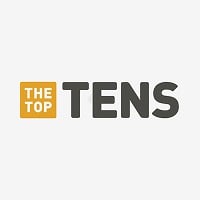 Primal Fear are a German metal band formed in 1997 by Ralf Scheepers and Mat Sinner. They play heavy metal, power metal and speed metal. Primal Fear remind of Judas Priest but Primal Fear are faster and heavier. They use twin (dual) lead guitars. Ralf Scheepers voice reminds of Rob Halford.
Lists to check out:
Top 10 Primal Fear Songs that are the Best of Each Album
Fastest Primal Fear Songs
Top 10 Best Songs On Primal Fear's Seven Seals - Metal_Treasure
9
Coroner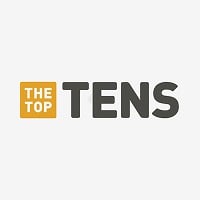 Coroner is a Swiss thrash metal band from Zürich, formed in the early 80s. They have been called "the Rush of thrash metal" for their increasingly complex style of progressive rock-infused thrash. They garnered relatively little attention outside Europe .
Oh, a Swiss band - 445956
Lists to check out:
Top 10 Songs to Get You Into Coroner
Top 10 Songs on Coroner's Punishment for Decadence
Best Songs on Coroner's Mental Vortex - Metal_Treasure
10
Rainbow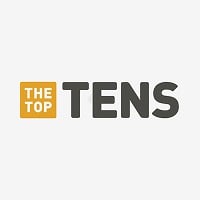 Rainbow are a British rock band led by guitarist Ritchie Blackmore from 1975 to 1984 and 1993 to 1997. They were originally established with Ronnie James Dio as the lead singer and lyricist. Rainbow were ranked No. 90 on VH1's 100 Greatest Artists of Hard Rock. The band has sold over 28 million albums ...read more.
Well, where I live and in my community they are a very well rated band. - SoldierOfFortune
? They have a ton of attention. - SoldierOfFortune
They are are rock,not metal.
You know if you would actually listen to the band you would know that they have some Metal songs their most popular song is a metal song (Stargazer) it is true that they do have Rock songs but they are both a Rock and Metal band. - christangrant
SoldierOfFortune, the visitor's comment "They are rock,not metal" is the biggest proof Rainbow need more attention. Because this comment shows what most people know about Rainbow. Obviously Rainbow's metal legacy is severely underrated.
Rainbow had both rock and metal songs but in the 70s Black Sabbath and Judas Priest didn't have many metal songs either. If you think that all songs by Black Sabbath and Judas Priest of the 70s are metal, you are wrong - the majority of their 70s songs aren't metal.
In fact, the most advanced metal song of the 70s is Rainbow's A Light In Black (1976). The most aggressive metal song of the 70s is also theirs - Kill The King (1978). Some of the fastest metal songs of the 70s are theirs, too. Rainbow wrote the first symphonic metal song (Eyes of the World). The best metal guitar solos of the 70s are theirs - A Light In Black, Stargazer (and Deep Purple's Highway Star), etc. - Metal_Treasure
2 Comments
The Contenders
11
Iced Earth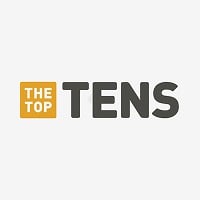 Iced Earth is an American heavy metal band from Tampa, Florida. It was formed in 1985 under the name Purgatory by guitarist and main songwriter Jon Schaffer and original drummer Greg Seymour.
Yes, they should.
I literally just started listening to them last week, they're actually really good.
I would recommend this band to new metal fans and all fans that aren't into extreme metal. Iced Earth have great singers and melodic songs. They have thrashy riffs but overall sound moderately heavy.
Lists that may help:
Top 10 Songs to Get You Into Iced Earth
Top 10 Softer Iced Earth Songs (I made this list for beginners) - Metal_Treasure
12
Blind Guardian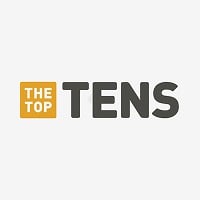 Blind Guardian is a German power metal band formed in the mid-1980s in West Germany. They are often credited as one of the seminal and most influential bands in the power metal and speed metal subgenres. Heavily influenced by Queen, they use the technique of overdubbing. They also incorporate large ...read more.
Outside of this site, yes - 445956
I did my best to make them known on this site and many metal fans on TheTopTens at least heard of their name. But Blind Guardian are still very underrated on most of the lists. Also, many new metal fans/new users of TheTopTens aren't familiar with their discography.
And outside this site they are even less known. They are more known in Europe but not so much in North America. - Metal_Treasure
Go, Blind Guardian! One of the most underrated(if not the most) bands ever. Their last album is so-so, but overall I can't even name a bad song from BG, because all are either great, good or rarely just OK(in my opinion)! But most are great! Blind Guardian is a brilliant band that is probably one of a kind. I wish more people would appreciate them!
13
Arch Enemy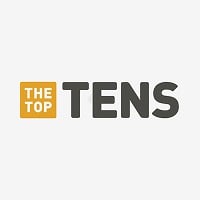 Arch Enemy is a Swedish melodic death metal band, originally a supergroup, from Halmstad, formed in 1996. Its members were in bands such as Carcass, Armageddon, Carnage, Mercyful Fate, Spiritual Beggars, and Eucharist.
14 Unleash the Archers
15
Gojira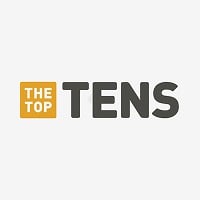 Gojira is a progressive metal band from Bayonne, France. The band was known as Godzilla until 2001. Gojira is composed of Joe Duplantier on vocals and rhythm guitar, his brother Mario Duplantier on drums, Christian Andreu on lead guitar, and Jean-Michel Labadie on bass.
16
Atheist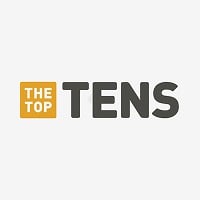 Atheist is a progressive/technical death metal band from Florida, founded in 1984 by drummer Steve Flynn and singer/guitarist Kelly Shaefer.
17
Dark Angel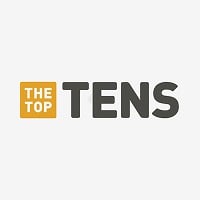 Dark Angel is an American thrash metal band from Los Angeles, California formed in 1981. Their over-the-top style (extremely fast, heavy and lengthy songs with lots of tempo changes, lyrics and extended instrumental parts) earned them the nickname "the L.A. Caffeine Machine". Although Dark Angel had ...read more.
At least give a listen to their album Darkness Descends, 1986 - Metal_Treasure
18
Between the Buried and Me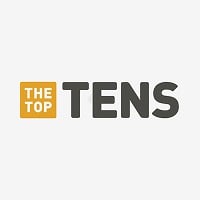 Between the Buried and Me is an American progressive metal band from Raleigh, North Carolina. Formed in 2000, the band consists of Tommy Giles Rogers, Jr.
19
Persefone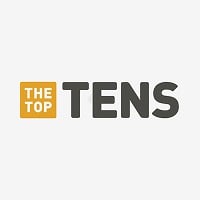 Persefone is an Andorran progressive death metal band formed in October 2001. The band's name is derived from Persephone, a figure in Greek Mythology.
20
Quo Vadis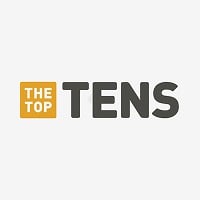 Quo Vadis was a technical melodic death metal band from Montreal, Quebec, Canada, formed in 1992 by Bart Frydrychowicz, Yanic Bercier, and Arie Itman, named after the novel by Polish writer Henryk Sienkiewicz.
21
Edguy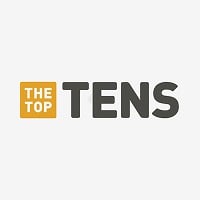 They sound like a better, harder edged version of Dokken without relationship problems with women lyrics in all their hit songs!
22
Oni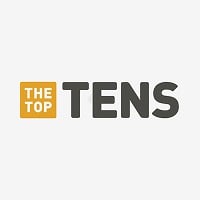 Oni is a Canadian progressive / djent metal band formed in 2014. In 2016 they released their debut album - Ironshore. ...read more.
This is a relatively new progressive/tech death band from Canada. I saw them open up for Gojira, and they blew my mind. Extremely talented djenty band. I really think these guys could be the next big metal band. Check out their album Ironshore - ryanrimmel
23
Flametal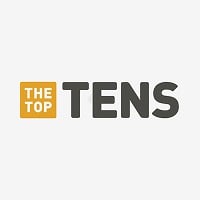 24
Lost Society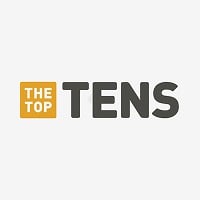 Lost Society is a thrash metal band from Finland, formed in 2010. Lost Society released their debut album in 2013 when band members were teens aged 17, 18, 19, and 19.
They are touring with Children Of Bodom at the moment. Hopefully they can get attention. - Disturbedpotato
Lists to check out:
Top 10 Lost Society Songs
Top 10 Songs on Lost Society's Fast Loud Death - Metal_Treasure
25
Wilderun
They are like a more folky Opeth! Great upcoming band that I hope makes more music soon - cjWriter1997
26
Amon Amarth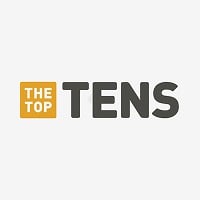 Amon Amarth is a Swedish melodic death metal band from Tumba, formed in 1992. The band takes its name from the Sindarin name of Mount Doom.
27
Strapping Young Lad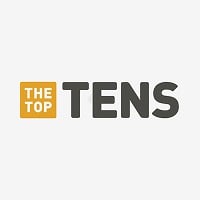 Strapping Young Lad was a Canadian extreme metal band formed by Devin Townsend in Vancouver, British Columbia in 1994. The band started as a one-man studio project; Townsend played most of the instruments on the 1995 debut album, Heavy as a Really Heavy Thing. By 1997, he had recruited permanent members; ...read more.
28
Skillet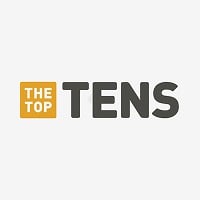 Skillet is an American Christian rock band formed in Memphis, Tennessee in 1996 and based in the United States.
They are NOT a metal band - Metal_Treasure
29
Within Temptation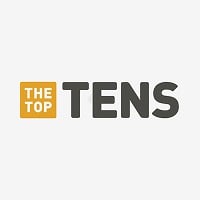 Within Temptation is a Dutch symphonic metal band founded in April 1996 by vocalist Sharon den Adel and guitarist Robert Westerholt.
30
Metallica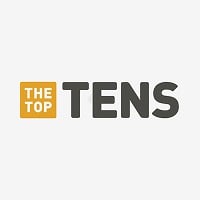 Metallica is an American Thrash Metal band formed in 1981 . The original lineup was James Hetfield (Vocalist and Rhythm guitarist), Dave Mustaine (Lead Guitar), Lars Ulrich (Drums), Ron McGovney (Bassist). The group came into mainstream from their Self-Titled album and the hit single "Enter Sandman". ...read more.
Mettalica is one of the most amazing bands in my history, I went to their concert on August 4, 2017 IT WAS AMAZING!
31
Trivium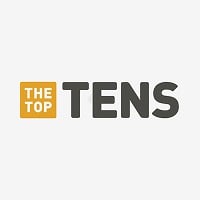 Trivium is an American Heavy Metal band from Orlando, Florida, formed in 1999. Their frontman, Matt Heafy, lead guitarist Corey Beaulieu and Bassist Paulo Gregoletto are the band's most consistent members and have appeared in every album since. ...read more.
I know they are winning a lot of popularity but they deserve more - Pato_cargo
Ah...perhaps no. Metal fans don't need to pay much attention to metalcore and waste their time on generic metalcore-ish bands - Metal_Treasure
32
Ghost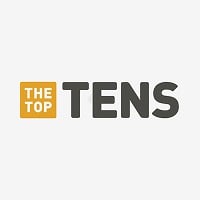 Ghost is a Swedish heavy metal band that was formed in Linköping in 2008. Ghost consists of 5 masked instrumentalists, known as The Nameless Ghouls, and a demonic anti-pope known as Papa Emeritus. They have released 4 studio albums, 1 live album and 2 EPs. Each album brings in a new version of Papa ...read more.
umm...no - Metal_Treasure
33
Periphery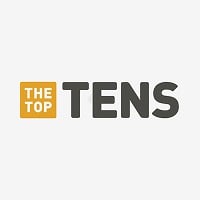 Periphery is an American progressive metal band based in Washington, D.C., formed in 2005. They are known for their heavy, progressive sound which employs poly-rhythmic patterns and soaring melodies. They are credited with popularizing the modern djent scene. Over time they have progressed from djent ...read more.
34
Into Eternity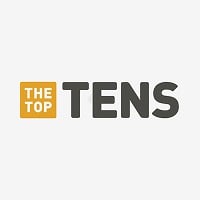 Into Eternity is a Canadian progressive metal band from Regina, Saskatchewan, Canada. It was formed in 1997 by Tim Roth, Scott Krall and Jim Austin.
This is the former band of Stu Block of Iced Earth. He did both clean vox and death growls for this band. Top 10 Into Eternity Songs (Stu Block Era)
Top 10 Songs on Into Eternity's The Incurable Tragedy
Top 10 Songs on Into Eternity's The Scattering of Ashes - Metal_Treasure
35 Native Construct
BAdd New Item
Related Lists

Top Ten Bands That Should Get More Attention

Top Ten Underrated WWE Superstars and Divas that Deserve to Get More Attention in 2018

Artists That Should Get More Attention

Top 10 Sega Characters That Should Get More Attention
List StatsUpdated 18 May 2018
35 listings
1 year, 350 days old

Top Remixes
1. Ne Obliviscaris
2. Theocracy
3. Obscura
Metal_Treasure
Error Reporting
See a factual error in these listings? Report it
here
.