Best Metal Guitar Duos
The Top Ten
1
Glen Tipton & K.K. Downing (Judas Priest)
This duo can be said to be the pioneer not only lead and rhythm player but both combined aka twin guitars, see which metal band in the 70s like this no one or not know (yes I know there are others, but this is talking metal). This duo can compete with modern shredder, see their skill as 70s guitarists and now can play all metal guitar techniques like shredder today. Absolute evolution!
They created this!
These Judas Priest guitarists should be no. 1

by the way, what the hell Avenged Sevenfold guitarists is higher than these legends? - Alcort
Only thé best
2
James Hetfield & Kirk Hammett (Metallica)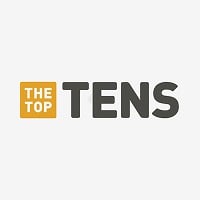 3
Synyster Gates & Zacky Vengeance (Avenged Sevenfold)
Listen to songs like Afterlife and you will see the greatness
They are the best guitar duo there is.
There will never be a better duo ever!
4
Adrian Smith & Dave Murray (Iron Maiden)
Don't get me wrong, I'm a huge a7x fan but...? Smith and Murray are by far the greatest guitar duo ever.
I don't know why I didn't include these guys in the first place. They're the ones who started the whole "dual guitar" thing used in Metalcore and melodeath and any other genre and/or artist that utilizes the technique - MetalFoREVer1228
No doubt the best duo in metal, add Janick Gers and it is the best trifecta in metal
5 Jeff Hanneman & Kerry King (Slayer)
6 Matt Heafy & Corey Beaulieu (Trivium)
7
Marty Friedman & Dave Mustaine - Megadeth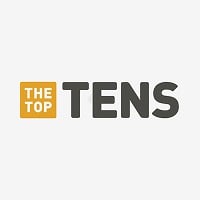 Martin Adam "Marty" Friedman is an American guitarist, known for his tenure as the lead guitarist for heavy metal band Megadeth which spanned nearly the full decade of the 1990s, as well as Cacophony alongside Jason Becker until 1989. Friedman has resided in Tokyo, Japan since 2003, where he has hosted ...read more.
Ridiculous that this isn't #1
8
Mick Thomson & Jim Root (Slipknot)
Yes! I love Slipknot solos especially Duality and Pulse of the Maggots - Danielsun182
9 Brent Hinds & Bill Kelliher (Mastodon)
10
Michael Amott & Christopher Amott (Arch Enemy)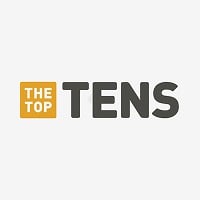 Michael Amott is a British-born Swedish guitarist, songwriter, founding member of the bands Arch Enemy, Spiritual Beggars, and Carnage, as well as a former member of the grindcore band Carcass.
Hear their guitar riff and unbeatable guitar skills in Rise Of The Tyrant album... :)
They're unbeatable duo guitar players to me...
The Contenders
11
James Hetfield & Dave Mustaine (Metallica)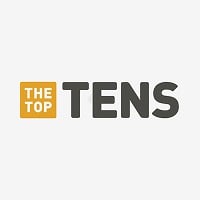 12 Dave Murray & Adrian Smith (Iron Maiden)
13
Michael Denner & Hank Shermann (Mercyful Fate)
These guys by far my favorite too dual guitarist in Metal all the great music they wrote with King diamond on vocals pure evil
14 Alexi Laiho & Roope Latvala (Children of Bodom)
15 Oli Herbert & Mike Martin (All That Remains)
16
Alex Skolnick & Eric Peterson (Testament)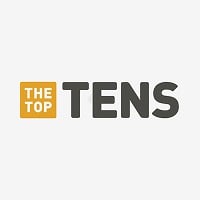 17
Dave Mustaine & Marty Friedman (Megadeth)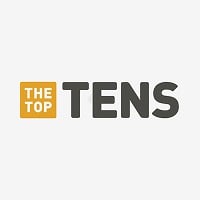 18 Nick Hipa & Phil Sgrosso (As I Lay Dying)
19 Adam Dutkiewicz & Joel Stroetzel (Killswitch Engage)
20 Alexi Laiho & Alexander Kuoppala (Children of Bodom)
21 Scott Ian & Dan Spitz (Anthrax)
22 Ryan Knight & Brian Eschbach (The Black Dahlia Murder)
23 Chris Broderick & Dave Mustaine (Megadeth)
24 Matt Tuck & Michael Paget (Bullet for My Valentine)
25
Michael Sweet and Oz Fox - Stryper
Yes should be top ten, these guys are highly overlooked and underrated.
Perhaps the most underrated guitar duo... Period.
Should be top 10
26
Kai Hansen & Michael Wikath (Helloween)
Very underrated guitar duos, should be top 10 - Alcort
27 Jason Becker and Marty Friedman (Cacophony)
28
Mark Morton & Willie Adler (Lamb of God)
Very underrated guitar duos really they are my favourite duos for guitar..
But synsyter and zacky are too overrated come on every time simillar riff sounding every time simillar solos.. But I'm not gonna deny that they tried to do something different at their last album "nightmare" but they couldn, t play it technically.. - nooreldeen
29 Eddie Van Halen & Sammy Hagar (Van Halen)
30 Olavi Mikkonen & Johan Söderberg (Amon Amarth)
31 Chris DeGarmo & Michael Wilton (Queensryche)
32 Gary Holt & Rick Hunolt (Exodus)
33 Jonathan Donais & Matt Bachand (Shadows Fall)
34 Scott Ian & Rob Caggiano (Anthrax)
35 Munky & Head (Korn)
36 Robb Flynn & Phil Demmel (Machine Head)
37 Ken Susi & Buz McGrath (Unearth)
38 Justin Aufdemkampe & B.J. Stead (Miss May I)
39 Björn Gelotte & Jesper Strömblad (In Flames)
40 Max Cavalera & Andreas Kisser (Sepultura)
41
Michael Amott & Bill Steer (Carcass)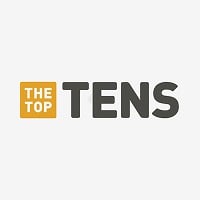 42 Eric & Brian Hoffman (Deicide, Amon)
43 Jim Root & Josh Rand (Stone Sour)
44 Myles Kennedy & Mark Tremonti (Alter Bridge)
45 Michael Keene & Wes Hauch (The Faceless)
46
Abbath & Demonaz Doom Occulta (Immortal)
Abbath and Demonaz didn't play Guitar at the same time. Abbath was a bassist till 1998. Demonaz always played guitar until he stopped playing in 97 due to tendinitis in his arms that prevented him from playing the guitar at the speeds that were required. Abbath picked up guitar from there as they had several studio bassists. Demonaz rejoined in 2015 but Abbath quit months later. - Snipenu16
47 Jari Maenpaa & Teemu Mantysaari (Wintersun)
BAdd New Item