Top 10 Metal Musicians Who Can Write and Record an Entire Album Almost Alone
Many of these metal musicians actually did it at least once. They wrote music and lyrics, played many instruments and sang. Usually they needed only a drummer.
The Top Ten
1
Quorthon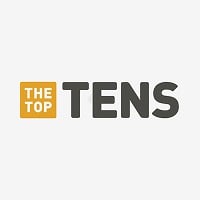 Tomas Börje Forsberg, known by the stage name Quorthon (1966-2004), was a Swedish musician. He was the founder, songwriter, vocalist and guitarist of the band Bathory, which pioneered the black metal genre and is credited with creating the Viking metal style. A multi-instrumentalist, Quorthon wrote ...read more.
He recorded all of the instruments on Bathory's albums Twilight of the Gods, Destroyer of Worlds, Nordland I and II and recorded two solo albums by himself - christangrant
2
Peter Tägtgren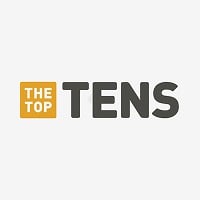 Alf Peter Tägtgren is a Swedish musician, multi-instrumentalist and producer. He is the founder, main songwriter, lead vocalist, and guitarist of the death metal band Hypocrisy as well as the industrial metal band PAIN in which he is the only member.
For his solo albums under the moniker PAIN he does everything - Vocals, Guitar, Bass & Drums (he can play keyboards, too). He writes all songs entirely, incl. lyrics. Also, he can do both clean vox and death growls.
Plus, he's a sound engineer who recorded and mixed many great albums. He can REALLY do everything alone.
List - Top 10 Albums Recorded, Produced or Mixed by Peter Tägtgren - Metal_Treasure
3
Jon Oliva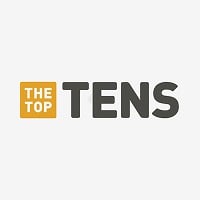 John Nicholas Oliva, known as Jon Oliva, is an American composer, multi-instrumentalist and singer. Co-founder of the metal band Savatage and the rock opera Trans-Siberian Orchestra. He's got a real 4 octave range, able to morph the sound of his voice to any style, from John Lennon and Freddie Mercury, ...read more.
He can do it ALONE! A lead singer, who writes music and lyrics, plays all standard metal instruments, plus keyboards and piano. He played all these instruments on Savatage official recordings although he was never officially a guitarist, drummer or bassist of the band (except in the early years). But he did that on several songs even in the 90s because he wanted to. - Metal_Treasure
4
Jeff Waters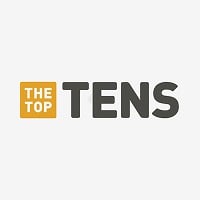 Jeff Waters (born February 13, 1966) is a Canadian metal musician and founder of the metal band Annihilator. He's best known as the guitarist for Annihilator, appreciated for his fast riffs and solos. Waters is also the primary songwriter in the band. Very often he has taken on the role of lead singer, ...read more.
He did it on several Annihilator albums in the 90s, only with a help from a drummer. He can play drums a little bit but not good enough for technical thrash. Yet, he can play drums for any song by The Beatles and The Rolling Stones. And he's a mainly a guitarist. - Metal_Treasure
5
James Hetfield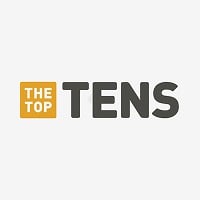 James Alan Hetfield was born on August 3, 1963. He is an American musician, singer and songwriter known for being the co-founder, lead vocalist, rhythm guitarist and main songwriter for the American heavy metal band Metallica.
Agreed, he can play guitar, vocals, keyboards and drums. However he still can do the bass stuffs. I heard there's a keyboard called "bass keyboard" or a technique. - zxm
He can do everything as he can play a guitar solo and he can play drums a little bit. Maybe not good enough for thrash but still - you know, Lars wasn't the most perfect thrash drummer on several Metallica albums.
James would need only a bassist for a metal album that isn't thrash. - Metal_Treasure
6
Dimebag Darrell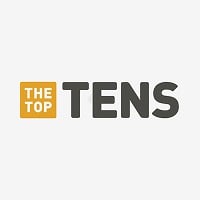 Darrell Lance Abbott, also known as Diamond Darrell and Dimebag Darrell, was an American guitarist and songwriter best known as a founding member of two bands, Pantera and Damageplan, alongside his brother, Vinnie Paul. Abbott died in 2004 after he was shot by a mentally unstable fan.
He can play Guitar Bass and do lead vocals all he would need is a drummer - christangrant
7
Chuck Schuldiner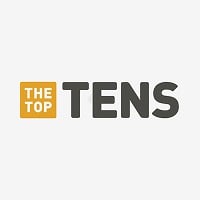 Charles Michael "Chuck" Schuldiner (1967-2001) was an American singer, songwriter, and guitarist, best known as the founder and vocalist, guitarist and bassist of the American heavy metal band Death. He is considered the most influential figure in Death Metal, with some publications referring to Chuck ...read more.
Only a drummer was needed. - Metal_Treasure
8
Matt Smith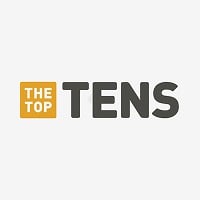 A lead singer, who actually did it on Theocracy's debut album - wrote everything, sang it, played guitars, keyboards and bass. He only used a program for drumming. - Metal_Treasure
9
Muhammed Suiçmez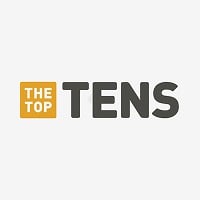 Muhammed Suiçmez was born in Karlsruhe, Germany, to Turkish immigrants. He is the frontman and guitarist of the German technical death metal band Necrophagist.
Guitarist and lead vocalist, who wrote alone the music and lyrics for the debut album and recorded it alone, since the rest of the band left before the recordings. He provided guitars, vocals and bass. He only used drum programming.
After the debut a full line-up was assembled again. - Metal_Treasure
10
Jon Schaffer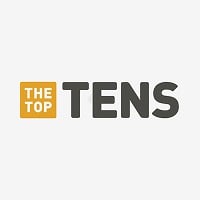 Jon Ryan Schaffer is an American heavy metal musician. He is best known as the guitarist and last remaining original member of the Florida-based heavy metal band Iced Earth, which he formed in 1985 under the name "Purgatory".
A guitarist and backing vocalist, who writes music and lyrics, sings pretty good and occasionally plays bass. He would need only a drummer. - Metal_Treasure
The Contenders
11
Kai Hansen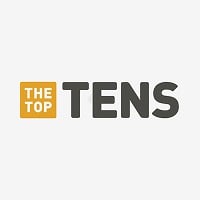 Kai Michael Hansen is a heavy metal guitarist and vocalist. Hansen is the founder, lead guitarist, and vocalist of power metal band Gamma Ray. He is also the co-founder and former member of German metal band Helloween.
He would need a drummer and a bassist. - Metal_Treasure
12
Jason Newsted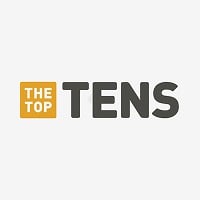 Jason Curtis Newsted is an American metal musician, known for being the third bass guitarist with the band Metallica from November 1986 until his departure in January 2001, he was also a part of Voivod and Flotsam and Jetsam.
He can play both Guitar and Bass (He's better at bass though) and he can sing vocals pretty good all he would need is a drummer - christangrant
13
Alexi Laiho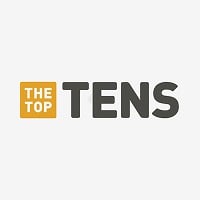 Alexi "Wildchild" Laiho is a Finnish guitarist, composer, and vocalist. He is best known as the lead guitarist, lead vocalist and founding member of the melodic death metal band Children of Bodom, and is also the guitarist for Sinergy, The Local Band and Kylähullut.
He would need a drummer and a bassist. - Metal_Treasure
14
Arjen Lucassen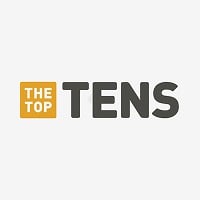 Arjen Anthony Lucassen (born 3 April 1960, Netherlands) is a Dutch progressive rock/metal songwriter, singer, multi-instrumentalist musician and record producer, best known for his long-running progressive opera project Ayreon.
He most certainly could. His music is already epic so why though.
He can write everything and provide vocals, guitars, bass, hammond, keyboards. He needs only a drummer.
I didn't put him very high on this list because he is mostly a prog rock musician with some metal songs. - Metal_Treasure
15
Dave Grohl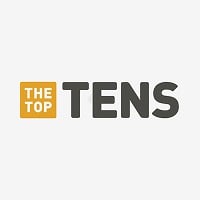 David Eric "Dave" Grohl is an American rock musician, multi-instrumentalist, singer, songwriter, producer and film director. He is best known as the former drummer of the hugely popular 90s grunge band Nirvana and the vocalist/guitarist for the alternative rock band Foo Fighters. He has sat behind the ...read more.
He actually did record a metal album by himself (Probot) all he needed was vocals on that album which by the way he can sing lead vocals so he could record an album all by himself - christangrant
16
Tobias Forge
He recorded all of Opus Epynomonous alone with a session drummer. - MattAffterburner
17
Tobias Sammet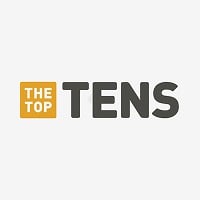 Tobias Sammet is a German metal musician, best known as the vocalist and primary songwriter of the power metal band Edguy, as well as the founder, main singer and bassist of the metal opera Avantasia.
A lead singer, who can write everything and would need a drummer and a guitarist. He can play acoustic guitar though. On official recordings, he usually sings and plays bass, keyboards, piano and organ. - Metal_Treasure
18
Kerim Lechner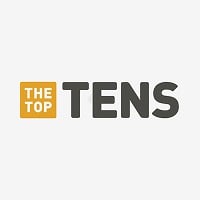 19
J Mascis
On his new album he played every instrument himself - Sabbath
20
Trent Reznor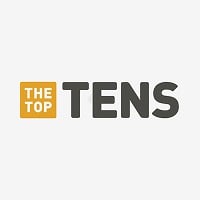 Michael Trent Reznor, known professionally as Trent Reznor, is an American singer-songwriter, record producer, and film score composer. He is known for his intense music videos.
He played almost everything on The Downward Spiral. - JoLeKosovo
BAdd New Item