Best Metal Solo Artists
Vote for your favorite heavy metal solo artists (artists that create music under their own name aside from their primary band. )

The Top Ten

1 Ozzy Osbourne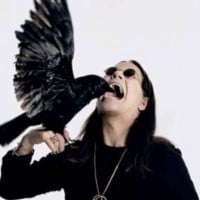 John Michael "Ozzy" Osbourne was born on December 3, 1948. He is also known as ''The Prince of Darkness''. Ozzy is an English singer, songwriter, and television personality. He rose to prominence in the early 1970s as the lead vocalist of the band Black Sabbath. Osbourne was fired from Black Sabbath ...read more.
There are no solo artists as famous as ozzy osbourne in metal!
His strange and peculiar stage persona is hugely loved by fans and also his unusual style of singing is unique in its own sense!
As much as I love the Holy Diver himself, Oz takes the cake. No More tears and Crazy Train beat, Holy Diver and Last in Line by miles.
2
Ronnie James Dio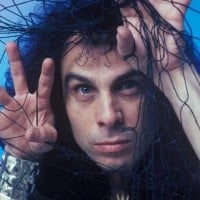 Ronnie James Dio (born Ronald James Padavona; July 10, 1942 – May 16, 2010) was an American heavy metal singer, songwriter and musician. He fronted and/or founded numerous groups including Elf, Rainbow, Black Sabbath, Dio and Heaven & Hell. He is credited with popularizing the "metal horns" hand gesture in metal culture and is known for his medieval themed lyrics. Dio possessed a powerful versatile vocal range capable of singing both hard rock and lighter ballads; according to Rainbow/Deep Purple guitarist Ritchie Blackmore upon hearing him sing, "I felt shivers down my spine." Dio sold over 47 million albums throughout his career. He died from stomach cancer in 2010 at the age of 67.
Dio is by far the greatest solo artist ever, his albums were almost all amazing (angry machines not included).
Come on! His solo albums were amazing.
3
King Diamond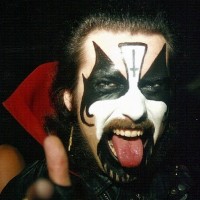 Kim Bendix Petersen, better known by his stage name King Diamond, is a Danish heavy metal musician. He is known for his extensive vocal range, usually sung in falsetto. King Diamond was originally known as the vocalist for Mercyful Fate, but has become notorious for his horror themed Concept albums ...read more.
4
Devin Townsend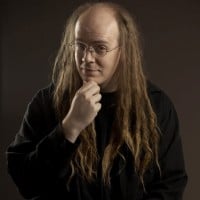 Devin Garret Townsend is a Canadian musician, songwriter and record producer. He was the founder, songwriter, vocalist, and guitarist in extreme metal band Strapping Young Lad from 1994 to 2007 and has an extensive career as a solo artist.
Can't believe he wasn't on this list. He's way better than all these other folks combined. Check him out if you don't already know him. Start with Ocean Machine or Accelerated Evolution (he has the Devin Townsend Project and the Devin Townsend Band but they're basically solo projects of his)
Absolutely incredible musician, every song he crafts is incredible!
5
Slash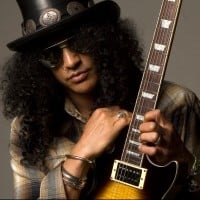 Saul Hudson, known professionally as Slash, is a British-American musician and songwriter. He is best known as the lead guitarist of the American hard rock band Guns N' Roses, with whom he achieved worldwide success in the late 1980s and early 1990s.
6
Ihsahn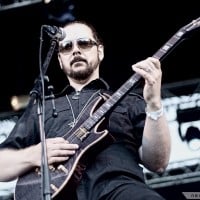 Ihsahn is a Norwegian composer, multi-instrumentalist, and vocalist. He is best known for his work with Norwegian black metal band Emperor.
I've heard his work with Emperor as well, but for me it just doesn't add up to his solo work. While taking on a more progressive approach for his solo albums, Ihsahn also keeps in touch with his black metal roots, as it can be heard in songs like The Paranoid and Regen. His songwriting ability is expressed in each of his albums, and it is nothing short of incredible. Plus, his clean voice is amazing.
Nothing beats the perfect composition of music of this guy.. The most talented musicians and "alive" in the industry.
7
Rob Zombie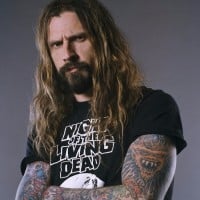 Rob Zombie (born Robert Bartleh Cummings) is an American heavy metal musician, film director, screenwriter and film producer. His career launched in 1985 when he formed the heavy metal band White Zombie. Following their breakup, he began a successful solo career. Zombie began directing in the early ...read more.
8
Marilyn Manson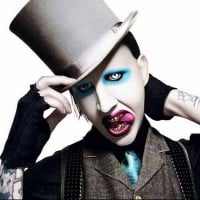 Brian Hugh Warner, better known by his stage name Marilyn Manson, is an American musician, songwriter, actor, painter, multimedia artist, author, and former music journalist.
He's overrated and not even that good.
Not a metal musician.
9
Buckethead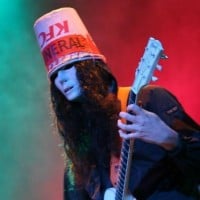 Brian Patrick Carroll, known professionally as Buckethead, is an American guitarist and multi-instrumentalist who has worked within many genres of music.
10
Bruce Dickinson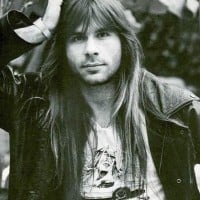 Paul Bruce Dickinson, known professionally as Bruce Dickinson, (born 7 August 1958) is an English musician, airline pilot, and broadcaster. He is most well known for being the lead singer in heavy metal band Iron Maiden and his solo career.Outside his career in music, Dickinson has pursued a number of other activities. He undertook a career as a commercial pilot for Astraeus Airlines, which led to a number of media-reported ventures such as captaining Iron Maiden's converted charter aeroplane, Ed Force One, during their world tours. Following Astraeus' closure, he created his own aircraft maintenance and pilot training company, Cardiff Aviation, in 2012. Dickinson presented his own radio show ...read more.
There is no way that this guy couldn't be in the top 10. He, Dio, and Rob Halford should be in the top 3. I mean, come on, with albums like "The Chemical Wedding" and "Accident of Birth" he basically put real metal back on the map with songs like "Book of Thel", "The Tower", "Accident of Birth", "Road to Hell", and "Darkside of Aquarius". Heck, his song "Machine Men" inspired an entire band. He is also one of the greatest voices in metal and also one metal's most intelligent writers.
Tears of a Dragon is a great song.
The Contenders
11
Varg Vikernes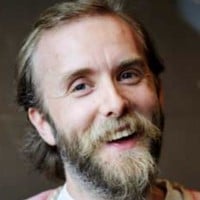 Louis Cachet, (born Kristian Vikernes) more popularly known as Varg Vikernes, is a Norwegian musician, writer, and a convicted murderer and arsonist. He is known as the frontman of the one-man band Burzum (named after a word in the Black Speech, which is a fictional language in J.R.R. Tolkien's The Lord of the Rings), which is considered one of the most influential bands in black metal history. He's also known for murdering Mayhem guitarist Euronymous and was sentenced to 21 years in prison in 1994.
To be honest he is the only true "Solo artist" he recorded every instrument on buzrum. But that's not solo artist means, still very impressive on how he played all the instruments.
Can't believe he I had to add him. He's a great musician but I don't like him as a person.
12
Serj Tankian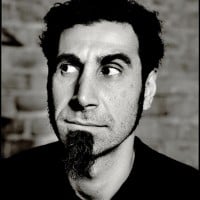 Serj Tankian is a Lebanese-born Armenian-American singer-songwriter, composer, multi-instrumentalist, record producer, poet, and political activist. He's best known for being the lead singer of the Armenian/American rock band System of a Down. After System of a Down's hiatus in 2006 he began to release solo material. Some of his solo songs include: The Sky is Over, Lie Lie Lie, Harakiri, Baby, Empty Walls, and more. His solo albums and EPS include: Elect The Dead (2007), Imperfect Harmonise (2010), Harakiri (2012), Jazz-iz Christ (2013), Fuktronic (2020), and Elasticity (2021) on top of that he has gone on to perform soundtracks for films in recent years.
He's a very creative songwriter and overall musician.
13
Yngwie Malmsteen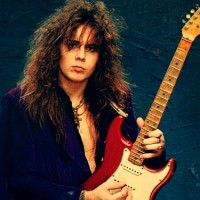 Yngwie Johan Malmsteen is a Swedish guitarist, songwriter and bandleader who was born on June 30th, 1963, in Stockholm, Sweden. He was known for his neoclassical metal playing style back in the 1980s.
14 Jef Whitehead
15
Sebastian Bach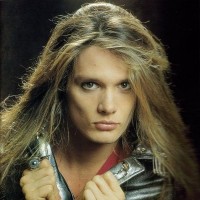 Sebastian Philip Bierk, known professionally as Sebastian Bach, is a Canadian heavy metal singer who achieved mainstream success as frontman of Skid Row from 1987-96. Since his departure from Skid Row, he has had many television roles, acted in Broadway plays, and leads a solo career.
16
Shaun LaCanne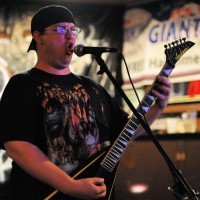 17
Tarja Turunen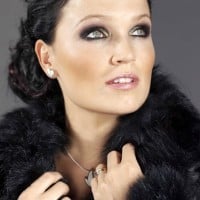 Tarja Soile Susanna Turunen-Cabuli (born August 17, 1977), generally known as Tarja Turunen or simply Tarja, is a Finnish singer-songwriter. She is a soprano and has a vocal range of three octaves. ...read more.
18
Jamey Jasta
He's released one solo album so far and it was pretty good, with appearances by Zakk Wylde, Tim Lambesis, Phil Labonte and a few others.
19
Blaze Bayley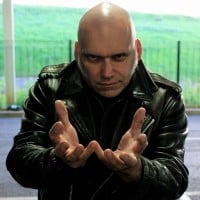 Blaze Bayley is an English singer, musician, songwriter, and lyricist. He was the lead singer of Wolfsbane from 1984 to 1994, and currently from 2010 following reunions in 2007 and 2009. Bayley was also the lead singer for Iron Maiden from 1994 to 1999. Since then, he has embarked on a solo career.
20
Alice Cooper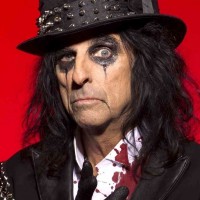 Alice Cooper is an American singer, songwriter, musician and occasional actor whose career spans over five decades.
Alice Cooper is an American singer, songwriter, and actor whose career spans over five decades. With his distinctive raspy voice and a stage show that features guillotines, electric chairs, fake blood, deadly snakes, baby dolls, and dueling swords, Cooper is considered by music journalists and peers alike to be "The Godfather of Shock Rock ". He has drawn equally from horror films, vaudeville, and garage rock to pioneer a macabre and theatrical brand of rock designed to shock people. The metal god released hits such as School' Out, Poison, No More Mr. Nice Guy, I'm Eighteen, & Feed My Frankenstein.
21
Burzum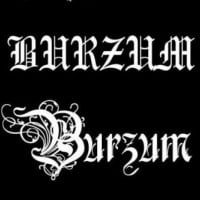 Burzum is an influential black metal solo project of Norwegian musician and writer Varg Vikernes. Burzum came to prominence at the beginning of the Norwegian Black Metal scene in the early 1990s. Vikernes was imprisoned for 21 years for the murder of Mayhem guitarist Euronymous, and charges of church arson. In prison, Burzum released 2 dark ambient albums recorded entirely on synthesizers. Burzum is still active to this day, but has never performed live.
That's a project. Not an artist.
22
Phil Anselmo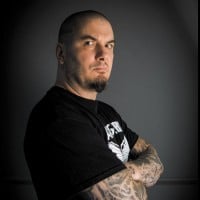 Philip Hansen "Phil" Anselmo is an American musician who is best known as the former lead vocalist of the heavy metal band Pantera. He currently is the vocalist of heavy metal bands Down and Superjoint Ritual.
With the iIlegals, he's released an album that showcases a completely different side of him that Pantera and Down fans may not be used to. I like that.
23
Marty Friedman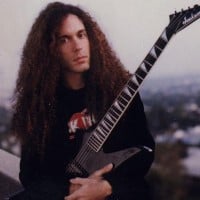 Martin Adam "Marty" Friedman is an American guitarist, known for his tenure as the lead guitarist for heavy metal band Megadeth which spanned nearly the full decade of the 1990s, as well as Cacophony alongside Jason Becker until 1989. Friedman has resided in Tokyo, Japan since 2003, where he has hosted ...read more.
24
Zakk Wylde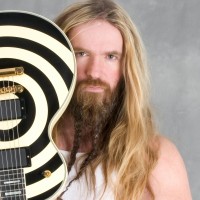 Zakk Wylde is an American musician, singer, songwriter, multi-instrumentalist and occasional actor who is best known as the former guitarist for Ozzy Osbourne, and founder of the heavy metal band Black Label Society.
Zakk Wylde is an incredible artist and a huge inspiration to me
25
Jason Becker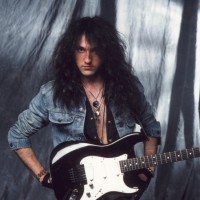 Jason Eli Becker (born July 22, 1969) is an American neoclassical metal guitarist and composer. At the age of 16, he became part of the Shrapnel Records-produced duo Cacophony with his friend Marty Friedman. They released the albums Speed Metal Symphony in 1987 and Go Off! in 1988. Cacophony broke up ...read more.
PSearch List