Best German Metal Singers
Think before you vote - we are looking for best singers (best vocal skills plus tone that sounds good).

Not always the best singers are found in the best bands - for example At Vance may not be a top German band but their singer Oliver Hartmann is a better singer than some singers of more popular and better bands.



The Top Ten

1 Hansi Kürsch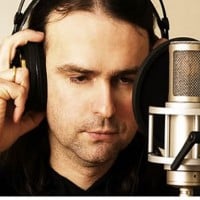 Hansi Kürsch, born Hans Jürgen Kürsch, is the lead singer, lyricist, co-composer and bassist for German power metal band Blind Guardian . Heavily influenced by Freddie Mercury, he creates a huge choir effect by overdubbing his own voice multiple times in complex, overlapping vocal harmonies. He records each vocal track individually because harmonizers and "perfect pitch" programs don't work with his voice due to distortion and the natural double layer effects his vocal cords have .
His early technique made use of a more aggressive and harsher, "screaming" technique . ...read more.
Demons & Wizards - My Last Sunrise, Fiddler on the Green, Heaven Denies, Path Of Glory.
Blind Guardian - Thorn, Into The Storm, Sacred Mind, The Last Candle, Wheel of Time, Another Stranger Me.

Michael Kiske and Hansi are both fantastic but Hansi is my fave singer because his voice is darker, more intense and more powerful. Hansi's harsh and dramatic vocals give me a stronger metal feel.
Hansi is also a more versatile singer - from abrasive thrashy vox on Another Holy War, to symphonic metal, to depressing Pink Floyd-esque vox on the songs by Demons & Wizards. And of course, his amazing vox on power / prog power metal songs.
Hansi is the best yet the most powerful metal singer..
2
Michael Kiske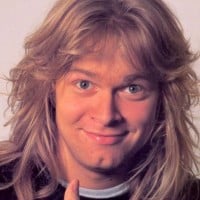 Michael Kiske is a singer best known as the former lead vocalist for the German power metal band Helloween.
He's not only one of the best German metal singers, he's one of the best metal singers of all time.
The best singer = best vocal skill/technique
Kiske's vocal skills and technique are still one of the best known in metal.
I knew he would be first, but he is awesome.
3
Tobias Sammet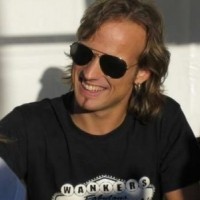 Tobias Sammet is a German metal musician, best known as the vocalist and primary songwriter of the power metal band Edguy, as well as the founder, main singer and bassist of the metal opera Avantasia.
EDIT: I just discovered that this guy is even better than I ever thought. I heard him singing jazz for 1 minute in the middle of a power metal song!

YouTube this: Aina - Flight Of Torek

Jazz is from 3:25-4:25 but his vox are great throughout the entire song. And he sang that for a band or a side project (Aina) I never heard of.
Tobias Sammet is a very talented singer (also songwriter and lyricist).
Edguy - Nailed to the Wheel, Mysteria, The Piper Never Dies.
3 German metal singers are in the Top 10 best metal singers of all time - Michael Kiske, Hansi Kürsch and Tobias Sammet. I'm talking about lists created by vocal experts and not those lame lists on The Top Tens, where the best singers can't get into the top 50, let alone Top 10.
4
Ralf Scheepers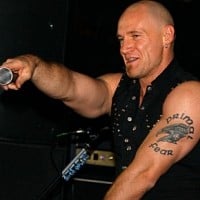 Ralf Scheepers is the vocalist for German heavy metal band Primal Fear. He has a relatively high-pitched tenor-esque singing voice and sometimes uses a shriek reminiscent of Judas Priest's Rob Halford, although it is his baritone lows which give him a near four-octave range in the modal register.
Primal Fear - The Man (That I Don't Know), Strike, Diabolus.
Gamma Ray - Last Before The Storm.

This guy's got impressive vocal skills.
Think about that - he was seriously considered for Halford replacement in Judas Priest. Ralf left Gamma Ray to prepare for this contest but he lost out to Tim Ripper because Ralf didn't answer questions sent to him by email.
Check out these Judas Priest covers:
Scheepers - Before The Dawn (solo album, 2011);
Primal Fear - Metal Gods.
Phenomenal vocalist and a real nice guy too!
5
Kai Hansen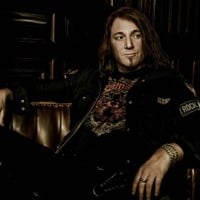 Kai Michael Hansen is a heavy metal guitarist and vocalist. Hansen is the founder, lead guitarist, and vocalist of power metal band Gamma Ray. He is also the co-founder and former member of German metal band Helloween.
I have listened both Kai Hansen & Michael Kiske's songs. I heard Michael Kiske's a better singer. But personally I like Kai Hansen's singing more.
Helloween - Ride the Sky.
Gamma Ray - Rebellion in Dreamland.
Nice color of his voice
6
Mille Petrozza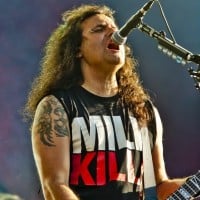 Miland "Mille" Petrozza is a German metal guitarist and singer of Italian descent, who has been the lead vocalist and guitarist for the German thrash metal band Kreator since 1984.
Mille is clearly the best German that I've ever seen, he's a master of the baritone shouting.
7
Udo Dirkschneider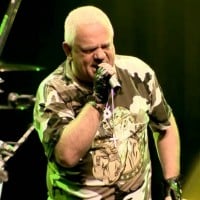 Udo"Hassan"Dirkschneider is a German heavy metal singer who rose to fame with German heavy metal band Accept.
8
Klaus Meine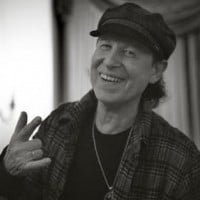 Klaus Meine is a German vocalist, best known as the lead singer of the hard rock band Scorpions. He and guitarist Rudolf Schenker are the only two members of the group to appear on every Scorpions album.
Klaus has wonderful technical skills, always sings with passion and energy, can make any style work seamlessly and has has lead the Scorpions through many decades.
The best from all by far
9
Steffen Kummerer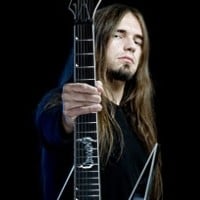 Steffen Kummerer (born June 1, 1985) is a German guitarist, multi-instrumentalist, and producer. He is the leader, main songwriter, vocalist, and guitarist for the progressive technical death metal band Obscura as well as the blackened melodic death metal band Thulcandra.
10
Muhammed Suiçmez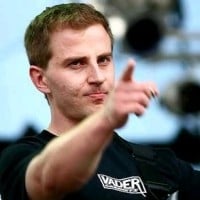 Muhammed Suiçmez was born in Karlsruhe, Germany, to Turkish immigrants. He is the frontman and guitarist of the German technical death metal band Necrophagist.
The Contenders
11
Till Lindemann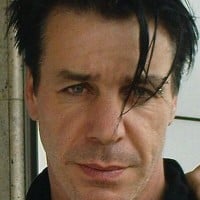 Till Lindemann is a German singer, songwriter, musician, actor, poet, and pyrotechnician. He is best known as the lead vocalist and frontman of the German Neue Deutsche Härte band Rammstein.
Surprise, surprise - Rammstein are not on Encyclopaedia Metallum, meaning they aren't metal according to Encyclopaedia Metallum. If you type Rammstein into their search bar, you will see "No matches found. Please try with different search terms."
Also, you can visit my list 'Top 10 Bands that Aren't Metal According to Encyclopaedia Metallum'.
12
Angela Gossow (Arch Enemy)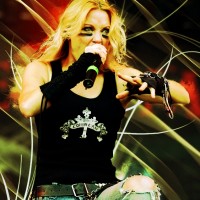 Angela Nathalie Gossow is a German vocalist, best known as the former lead vocalist for the Swedish melodic death metal band Arch Enemy.
She used to sing for a Swedish band but she's German. I think she's the first female growler.
13
Oliver Hartmann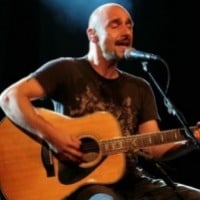 At Vance is not a top 10 German metal band but their ex-singer Oliver Hartmann is a top 10 German singer. The band has lots of advantages but also some disadvantages.

At Vance - Lost In Your Love, Only Human, Die In Your Arms, Princess Of The Night, Dragonchaser.

Also check out his ABBA covers because the songs are quite challenging - the voice of the blonde chick from ABBA is absolutely amazing.

At Vance (ABBA covers) - The Winner Takes It All; SOS.
14
Andi Deris
Andreas "Andi" Deris is a German singer and songwriter, best known as the lead vocalist of power metal band Helloween, and co-founder and former lead singer of German melodic metal band Pink Cream 69. He has an active solo career, as well as his own recording studio in Tenerife.
Andi is so underrated in the power metal community! He is a kick ass singer! But well most people hate him because he made helloween better than the Kiske times and they never thought that someone could do it
15
Attila Dorn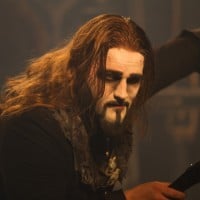 16 Dero Goi
17 Loic Rossetti
18
Tom Angelripper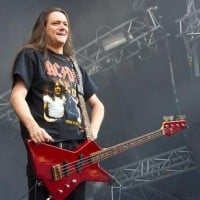 Thomas Such, better known by his stage name Tom Angelripper, is the founding member and main songwriter of German thrash metal band Sodom.
19
Doro Pesch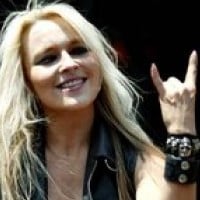 Doro Pesch is a German hard rock singer that started her career in native Düsseldorf in the early 80s with the underground bands Snakebite and Beast.
20 Kevin Russell
21
Geoff Tate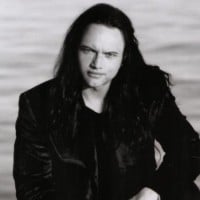 Geoff Tate is a German-born American singer and musician who rose to fame in the 1980s with the progressive metal band Queensrÿche.
I don't know, he was born in Germany to American parents.
He counts because he's German American.
22 Dave Jason
23 Chris Harms
24
Jennifer Haben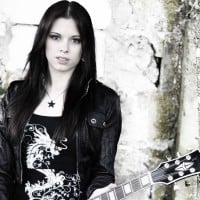 25 Sebastian Biesler
PSearch List