Top 10 Most Iconic People in Heavy Metal
Heavy metal is a genre that's more than just loud guitars and aggressive vocals. It's a movement, a lifestyle, and above all, a community of passionate fans and incredibly talented musicians. When it comes to iconic figures in heavy metal, opinions can be as fierce as a Slayer guitar solo, and just as varied. From frontmen who can whip a crowd into a frenzied mosh pit, to guitarists whose riffs can practically raise the dead, the heavy metal universe is brimming with larger-than-life personalities.

But who stands out among the rest? Maybe you're thinking of pioneers who practically invented the genre, or perhaps those who have taken it to new, exciting directions are more your speed. Then there are those who've become symbols of the lifestyle, complete with signature moves, unforgettable stage performances, and even a bit of controversy to round things out.

The Top Ten

1 Ronnie James Dio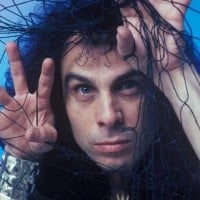 Ronnie James Dio (born Ronald James Padavona; July 10, 1942 – May 16, 2010) was an American heavy metal singer, songwriter and musician. He fronted and/or founded numerous groups including Elf, Rainbow, Black Sabbath, Dio and Heaven & Hell. He is credited with popularizing the "metal horns" hand gesture in metal culture and is known for his medieval themed lyrics. Dio possessed a powerful versatile vocal range capable of singing both hard rock and lighter ballads; according to Rainbow/Deep Purple guitarist Ritchie Blackmore upon hearing him sing, "I felt shivers down my spine." Dio sold over 47 million albums throughout his career. He died from stomach cancer in 2010 at the age of 67.
Easily, Dio gets my vote. He set the bar for metal vocals very high!

And let's not forget about his incredible personality - he's known for paying attention to every fan who has approached him. He talked to fans for hours after the shows. So talented and committed to metal but so accessible. He is the greatest metal personality ever and could be a role model for everyone. His ethics were impeccable.

So sad Dio is lower than Ozzy on this list (and on most of the lists) because Dio is way more talented than Ozzy.

And by the way, I don't see Tony Iommi on this list and I will add him. Again, another musician who is way better than Ozzy but gets less credit.
Only known about this man for 3 months, and he is already my favorite musician of all time. Incredible voice, lyrics that are so simple, yet carry such strong messages, and a presence unlike any other. One of my few regrets in life is that I never got to meet him.
He created the metal horns! M/
He fronted pioneering Heavy Metal/Hard Rock bands Rainbow & Elf.
He started and fronted his own Heavy Metal band, Dio.
He replaced Ozzy Osbourne as frontman of Black Sabbath.
He was in a short-lived band with former Sabbath members called Heaven & Hell.
2
Bruce Dickinson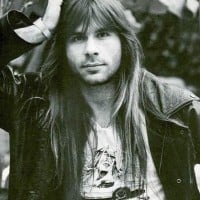 Paul Bruce Dickinson, known professionally as Bruce Dickinson, (born 7 August 1958) is an English musician, airline pilot, and broadcaster. He is most well known for being the lead singer in heavy metal band Iron Maiden and his solo career.Outside his career in music, Dickinson has pursued a number of other activities. He undertook a career as a commercial pilot for Astraeus Airlines, which led to a number of media-reported ventures such as captaining Iron Maiden's converted charter aeroplane, Ed Force One, during their world tours. Following Astraeus' closure, he created his own aircraft maintenance and pilot training company, Cardiff Aviation, in 2012. Dickinson presented his own radio show ...read more.
Really talented singer, amazing personality, great sense of humor, one of the most intelligent metal musicians.
He's also the best pilot and the best fencer among the metal musicians.
He's my #2 after Dio.
The legendary longtime frontman of Iron Maiden. That powerful voice helped inspire a subgenre of Heavy Metal called Power Metal.
When I think Heavy Metal, Iron Maiden is the first thing that pops into my mind.
3
Ozzy Osbourne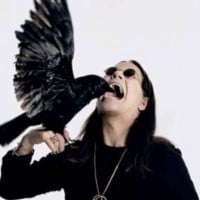 John Michael "Ozzy" Osbourne was born on December 3, 1948. He is also known as ''The Prince of Darkness''. Ozzy is an English singer, songwriter, and television personality. He rose to prominence in the early 1970s as the lead vocalist of the band Black Sabbath. Osbourne was fired from Black Sabbath in 1979 and has since had a successful solo career, releasing 11 studio albums.
He's the Prince of Darkness and the Godfather of Heavy Metal for a reason, you know. Dio was the only worthy replacement, who still couldn't better replace Ozzy.
No contest. Ozzy Osbourne is the king of metal and always will be.
He's simply the founder of Heavy Metal music. The living legend.
4
Rob Halford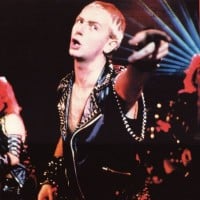 Robert John Arthur "Rob" Halford is an English singer and songwriter, who is best known as the lead vocalist for the Grammy Award-winning heavy metal band Judas Priest and famed for his powerful wide ranging operatic voice.
Vocal icon for all generations of metal singers. It's difficult to beat his vocals.
He fronted Judas Priest since they started in 1969 and is one of the very few openly gay metal frontmen.
5
James Hetfield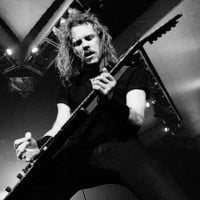 James Alan Hetfield was born on August 3, 1963. He is an American musician, singer and songwriter known for being the co-founder, lead vocalist, rhythm guitarist and main songwriter for the American heavy metal band Metallica.
The longtime singer, songwriter, and rhythm guitarist of Metallica.
Amazing singer and rhythm guitarist should be No. 5, though.
6
Dave Mustaine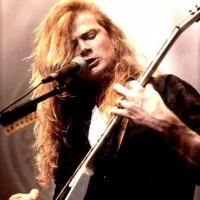 David Scott "Dave" Mustaine (born September 13, 1961) is an American musician, singer, songwriter, actor and author. Mustaine is best known as a pioneer in Thrash Metal, being the former lead guitarist of Metallica before his dismissal in 1983, leading to finding and becoming the front man of his own band Megadeth shortly after.
Founder of Metallica, guitar player with an outstanding technical level, founder of Megadeth, and the only one who was able to join Marty Friedman with Nick Menza and Dave Ellefson to make one of the most important cycles in thrash history. And today, he still stands out in the thrashers community!
Former lead guitarist of Metallica, and now lead singer and lead guitarist of Megadeth.
7
Dimebag Darrell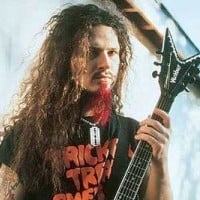 Darrell Lance Abbott, also known as Diamond Darrell and Dimebag Darrell, was an American guitarist and songwriter best known as a founding member of two bands, Pantera and Damageplan, alongside his brother, Vinnie Paul. Abbott died in 2004 after he was shot by a mentally unstable fan.
The legendary riffmaster, shredder, and mastermind behind Pantera.
8
Tony Iommi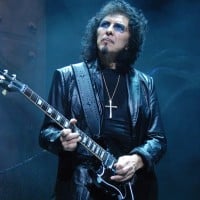 Anthony Frank "Tony" Iommi is an English guitarist, songwriter and producer. Best known as lead guitarist and founding member of the pioneering heavy metal band Black Sabbath, he has been the band's sole continual member and primary composer. At age 17, he accidentally lost the fingertips of his middle and ring fingers on his right hand, and considered giving up music. His boss encouraged him to continue playing by playing a record of the jazz guitarist Django Reinhardt who became famous even though his fretting hand was limited due to an injury. He carried on and down tuned his guitar for easier playing, which helped give birth to heavy metal music.
9
Ritchie Blackmore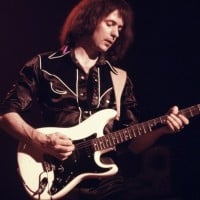 Richard Hugh "Ritchie" Blackmore is an English guitarist and songwriter, best known for his work in the hard rock/metal bands Deep Purple and Rainbow. He was ranked number 16 on Guitar World's "100 Greatest Metal Guitarists of All Time" in 2004, and number 50 in Rolling Stone magazine's list of the "100 Greatest Guitarists of All Time" in 2011. In 2016 he was inducted into the Rock and Roll Hall of Fame as one of original members of Deep Purple.
The mysterious Man In Black, genius, riffmaster, and pioneer of metal. The mastermind behind two legendary bands - Deep Purple and Rainbow. His riffs and solos are so powerful that they can open your third eye.

He discovered and hired Dio (later in Black Sabbath. Dio), and some other remarkable metal musicians:
Cozy Powell (later in Black Sabbath), Bob Daisley (later in Ozzy. Black Sabbath), Don Airey (later in Ozzy), Ian Gillan (later in Black Sabbath), Jimmy Bain (later in Dio), Joe Lynn Turner (later in Yngwie), Doogie White - frontrunner for Bruce Dickinson's replacement in Iron Maiden (but they hired Blaze and maybe made a mistake).

No, Maestro Blackmore didn't work as a recruitment agent for Black Sabbath and Ozzy - he was just way more influential than most of the metalheads can imagine. And he was a great hunter of metal talents.
10
Lemmy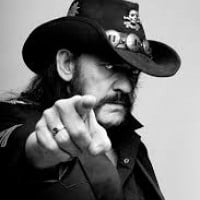 Ian Fraser Kilmister, known as Lemmy, was an English musician, singer and songwriter who founded and fronted the rock band Motörhead. He was a bassist and a singer known for his raspy voice. He died in 2015 from cancer and other health problems.
Needs to be in the top 3. Ian Frazier "Lemmy" Kilmister's menacing, gravelly singing voice is legendary among metal vocalists.
The incredibly badass vocalist and bassist of Motorhead.
Most WWE fans know this guy because of Triple H's theme song, which they wrote.
The Contenders
11
Dave Lombardo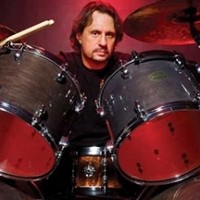 David "Dave" Lombardo is a Cuban American drummer, best known as a co-founding member of the American thrash metal band Slayer.
Set the bar for pretty much every drummer of extreme metal. Lombardo is beyond influential.
One of the most iconic metal drummers.
12
Steve Harris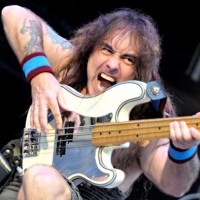 Stephen Percy "Steve" Harris is an English musician and songwriter, known as the bassist, occasional keyboardist, backing vocalist, primary songwriter and founder of the British heavy metal band Iron Maiden.
Bruce Dickinson is a very charismatic frontman, but actually, Steve Harris is the mastermind there. Steve Harris is the primary songwriter in the band, and you can't deny that Iron Maiden songs are very well-written and that's their biggest advantage.
Steve Harris is the brain behind Iron Maiden. He personally wrote dozens of their best songs.
Steve Harris is the greatest man to ever live.
13
Jeff Hanneman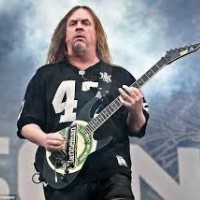 Jeffrey John "Jeff" Hanneman was an American musician, best known as a founding member of the American thrash metal band Slayer.
14
Chuck Schuldiner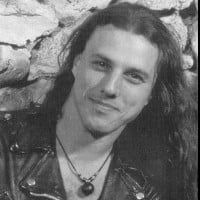 Charles Michael "Chuck" Schuldiner (1967-2001) was an American singer, songwriter, and guitarist, best known as the founder and vocalist, guitarist and bassist of the American heavy metal band Death. He is considered the most influential figure in Death Metal, with some publications referring to Chuck as the "Godfather of Death Metal". Schuldiner died in December 13, 2001 of brain cancer, his death subsequently leading to the disbandment of Death, but has remained influential among many aspiring metal artists. He was also known for his polite and life loving attitude and openly condemned stereotypes of metal musicians being harmful and evil.
Godfather of Death Metal himself.
15
Zakk Wylde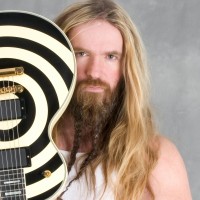 Zakk Wylde is an American musician, singer, songwriter, multi-instrumentalist and occasional actor who is best known as the former guitarist for Ozzy Osbourne, and founder of the heavy metal band Black Label Society.
16
Cliff Burton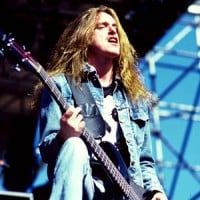 Clifford Lee "Cliff" Burton (February 10th 1962 - September 27th 1986) was an American musician, best known as the second bass guitarist for the American thrash metal band Metallica, recording three studio albums. He died after the driver of the bands tour bus lost control on a patch of black ice and crashed at the town Dörarp in Sweden whilst promoting Metallica's third album "Master of Puppets" Cliff fell out through a window during the chaos and when the bus rolled over the last time it crushed him.
Greatest Metal Bassist Ever! It was the darkest day in Metal the day that he died... #Orion
He's giving God bass lessons right now.
17
Lars Ulrich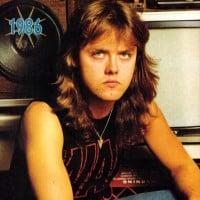 Lars Ulrich is a Danish drummer and one of the founding members of the American thrash metal band Metallica.
18
King Diamond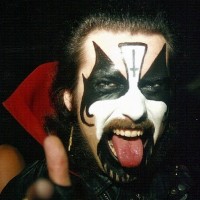 Kim Bendix Petersen, better known by his stage name King Diamond, is a Danish heavy metal musician. He is known for his extensive vocal range, usually sung in falsetto. King Diamond was originally known as the vocalist for Mercyful Fate, but has become notorious for his horror themed Concept albums that he has released as a solo artist. He is also known for his Satanism which he does not see as a religion, but a philosophy by which he lived even before reading Anton LaVey's The Satanic Bible.
19
Geezer Butler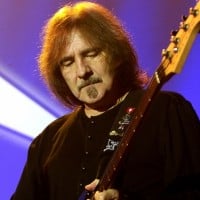 Terence Michael Joseph "Geezer" Butler is an English musician and songwriter. Butler is best known as the bassist and primary lyricist of heavy metal band Black Sabbath.
20
Alice Cooper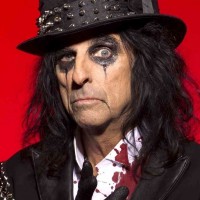 Alice Cooper is an American singer, songwriter, musician and occasional actor whose career spans over five decades.
21
Kirk Hammett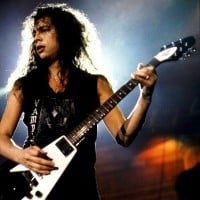 Kirk Lee Hammett is the lead guitarist and songwriter for the heavy metal band Metallica and has been a member of the band since 1983. Before joining Metallica he formed and named the band Exodus.
22
Tom Araya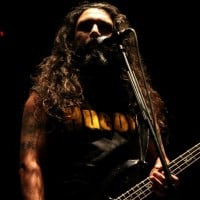 Tomás Enrique "Tom" Araya Díaz is a Chilean American musician, best known as the bassist and vocalist of the American thrash metal band Slayer.
23
Nicko McBrain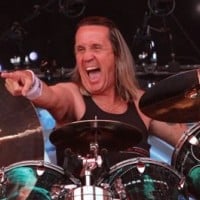 Michael Henry "Nicko" McBrain is an English musician, best known as the drummer of the British heavy metal band Iron Maiden, which he joined in 1982.
24
Randy Rhoads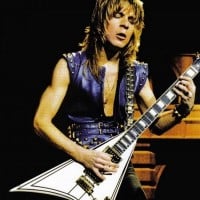 Randall William "Randy" Rhoads was an American heavy metal guitarist who played with Ozzy Osbourne and Quiet Riot. He was killed in a plane crash.
25
Kerry King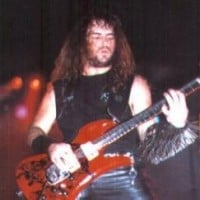 Kerry Ray King is an American musician, best known as a guitarist for the American thrash metal band Slayer.
PSearch List