Top 10 Most Misleading Band Names and Music Artist Stage Names
Metal_Treasure
Misleading band names /stage names give you wrong expectations and impressions:
1) about their country of origin - a band called 'Birds of Tokyo' is not from Japan
2) about the type of music they play - a band called 'Miss May I' plays metalcore
3) about anything else - the band members of 'Barenaked Ladies' are not hot chicks, and so on.
The Top Ten
1
Lifelover (Depressive rock band)
Haha, this is really funny! - Metal_Treasure
2 Birds of Tokyo (Australian rock band)
3
Trans-Siberian Orchestra (American rock/metal band)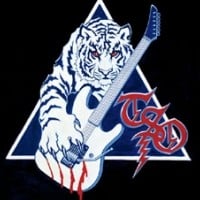 Trans-Siberian Orchestra is an American progressive rock band founded in 1996 by producer, composer, and lyricist Paul O'Neill, who brought together Jon Oliva and Al Pitrelli and keyboardist and co-producer Robert Kinkel to form the core of the creative team.
Siberia is a cold region in Russia!
But the band is great. - Metal_Treasure
4
Barenaked Ladies (all members are males)
They are males, there's no pornography. They are an alternative rock band from Canada. - Metal_Treasure
The name perfectly embodies their music--tongue-in-cheek. - PetSounds
5
Job for a Cowboy (Death Metal Band)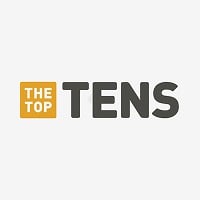 Job for a Cowboy is an American death metal band from Glendale, Arizona. Formed in 2003, the band's debut album Genesis was released in 2007, peaking at No.
I could easily trick a Country fan to listen to these guys.
Especially if they cover Pantera's Cowboys from Hell. - Metal_Treasure
6
Tokio Hotel (German band)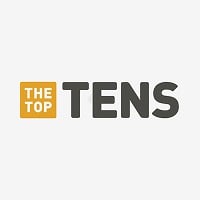 Tokio Hotel are a pop rock band from Magdeburg, Germany, consisting of Bill Kaulitz (singer), Tom Kaulitz (guitar), Gustav Schäfer (drums) and Georg Listing (keyboards, bass) that formed in 2001. ...read more.
I thought they were japanese
7
The Animals (They are all human)
This item cracks me up every time I read it - Metal_Treasure
8
Eagles of Death Metal (Their music is not death metal)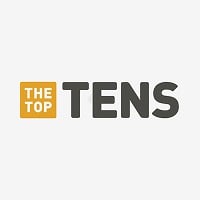 Eagles of Death Metal is an American rock band from Palm Desert, California, formed in 1998. Founded by Jesse Hughes and Josh Homme, the band also includes a wide range of other musicians that perform both on the band's studio albums and at live shows.
Not a cross between EDM and Death metal. - I80
A great stoner rock band. Their name actually came from singer Josh Home discovering the Polish death metal band Vader, and referred to them as "The Eagles of Death Metal" - ryanrimmel
Thanks for this addition and explanation, Ryan. But now I have to find the band with the female drummer that disappointed me - haha, I don't remember any word of their name... - Metal_Treasure
Ahh, wasn't it a band with a hot female drummer?
About 2 years ago I checked out a band that I expected to be death metal but it wasn't. Maybe it was this one. Thanks to whoever added it. - Metal_Treasure
1 Comment
9 The Choir (Not a Choir)
10 Cross Canadian Ragweed (American rock band)
The Contenders
11
Cacophony (they don't play noise music)
This US band plays neo-classical metal, one of the most demanding and well structured music genres. I have no idea why Marty Friedman and Jason Becker named their band Cacophony. Marty Friedman and Jason Becker are among the most talented guitarists of all time. - Metal_Treasure
12
Smelly Pedros (metal band)
Pedro is a Spanish name and I expected a comedy flamenco band or something like that. This band name doesn't speak metal at all but they are a thrash metal/metalcore band from Canada. - Metal_Treasure
13
The Psychedelic Furs (Doesn't play psychedelic music)
Also, they are not furries. - Martin_Canine
14
Miss May I (metalcore band)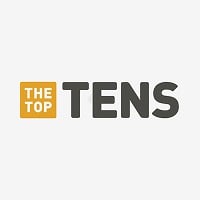 Miss May I is an American metalcore band from Troy, Ohio. Formed in 2007, they signed to Rise Records in 2008 and released their debut album, Apologies Are for the Weak through the label while the members were still attending high school.
Geez, they are so well mannered...
They are an American melodic metalcore band. - Metal_Treasure
15
Strapping Young Lad (extreme metal band)
From this band name I expected country music. - Metal_Treasure
16
Silento (All he does is scream)
Tell me about it I wish he would be silent because Watch Me was just annoying and awful - christangrant
17
Detroit Metal City (Japanese metal band)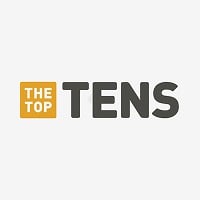 18
Death Metal Pope (play doom metal)
A band from the United States. - Metal_Treasure
19 Tokyo Blade (UK metal band)
20
Asia (British Rock Band)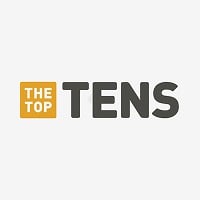 Asia is an English progressive rock band formed in London in 1981. The most commercially successful line-up was its original, which was a supergroup of four members of different progressive rock bands of the 1970s, including lead vocalist and bassist John Wetton of King Crimson, guitarist Steve Howe ...read more.
21
Queen (Freddie Mercury is a guy)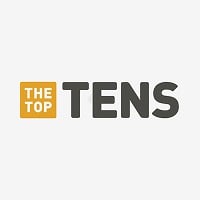 Queen are an English rock band formed in 1970. Members were Freddie Mercury (Vocals and Piano), Brian May (Guitar, Vocals), Roger Taylor (Drums, Vocals), and John Deacon (Bass Guitar, Vocals). Before forming into Queen, Brian May and Roger Taylor had played together in a band named Smile. Freddie Mercury ...read more.
So are Brian, Roger, and John for that matter. Unless you are watching the "I Want to Break Free" music video. - Torchpost
22
My Bloody Valentine (sounds like a death metal band)
I love this band but I hate their name.
23 Portugal. The Man (American rock band)
24 Berlin (American Band)
25
Grand Funk Railroad (They Don't Play Funk)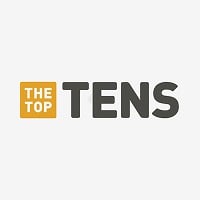 Grand Funk Railroad, sometimes shortened as Grand Funk, is an American rock band popular during the 1970s, when they toured extensively and played to packed arenas worldwide.
They play Hard/Blues Rock - christangrant
26
Gamma Ray (their music is not electronic)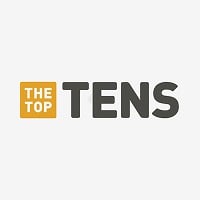 Gamma Ray is a power metal band from Hamburg, northern Germany, founded and fronted by Kai Hansen after his departure from the German power metal band Helloween.
Power metal and speed metal from Germany. - Metal_Treasure
27
Molotov (Spanish metal band)
Molotov sounds very Russian because Molotov is Russian. But this band even sings in Spanish (song - No Manches Mi Vida) - Metal_Treasure
28
Miss Montreal (Dutch music artist)
Montreal is the 2nd largest city in Canada. - Metal_Treasure
29
Austrian Death Machine (American Metal Band)
Side project of Tim Lambesis, singer for As I Lay Dying. It's a parody of- and tribute to Arnold Schwarzenegger's films. - Metal_Treasure
30
America (British Rock Band)
I never got why they named themselves 'America' since they're british.
31
Boards of Canada (not from Canada)
Scottish electronic music duo - Metal_Treasure
32 Extreme (Their Music is Not Extreme at All)
33
iwrestledabearonce (they don't play hunting songs)
Legible name spelling: I wrestled a bear once
From a band with this name I expected songs like Deer Season Fever by Lo-Brau, or Fred Bear by Ted Nugent.
It's actually a metalcore band from the USA. - Metal_Treasure
34 Frida Gold (band, not a solo artist)
35
Within Temptation (sounds like a band centering around occult themes)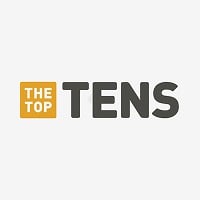 Within Temptation is a Dutch symphonic metal band founded in April 1996 by vocalist Sharon den Adel and guitarist Robert Westerholt.
36
Silbermond (Alternative Rock/indie pop band)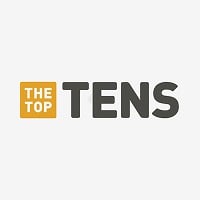 Silbermond is a German alternative rock band consisting of Stefanie Kloß (vocals), Thomas Stolle (guitar), Johannes Stolle (bass), Andreas Nowak (drums) that formed in 2000. ...read more.
"Silver Moon".
Sounds way too mystical for a band that have absolutely nothimg mystical in their music or lyrics. Fits better for a symphonic metal, new age, gothic or at least emo band. - Martin_Canine
37 Jennifer Rostock (band, not a solo artist)
38 Bushido (German rapper of Tunisian descent, not Japanese)
39
Bass Drum of Death (Punk, Not Death Metal or Deathcore)
American garage punk band formed in 2008 - Metal_Treasure
40
Hanoi Rocks (Finnish Rock Band, Not Vietnamese)
Hanoi is the capital of Vietnam. - Metal_Treasure
41
Blutengel (They Don't Make Rock Music)
Blutengel translates to "Blood Angel". But their musical style is dark wave or future pop, which is atmospheric, but not in the slightest any hard or heavy. Yet, they are always put in the "hard & heavy" section in stores. - Martin_Canine
42 Christian Death (Sounds Like a Black Metal Band)
43 Isis (No relations to the terrorist group)
44
Gojira (Not at all associated with the Japanese lizard giant, Gojira)
Gojira is japanese for Godzilla but the band is from France. In fact they originally were just called Godzilla but changed it due to copyright reasons. - cjWriter1997
45 Lil Xan (Against Xanax Abuse)
46
Grave Digger (power metal)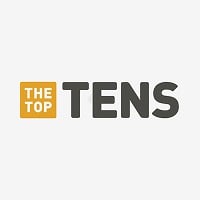 I would expect death metal - Metal_Treasure
47 Deathstars (They Have Nothing to Do with the Death Star from Star Wars)
48 2002 (They're From the 1990s)
49 Cusco (German New Age Band)
50 Closure In Moscow (Australian rock band)
BAdd New Item
Related Lists

Top Ten Bands and Music Artists with a Four Lettered Stage Name or Last Name

Top Ten Bands and Music Artists with Sentences as Their Stage Names
Top Ten Misleading Plant Names

Top 10 Songs with the Most Misleading Titles
List Stats
100 votes
50 listings
4 years, 39 days old

Top Remixes
1. Lifelover (Depressive rock band)
2. Trans-Siberian Orchestra (American rock/metal band)
3. Job for a Cowboy (Death Metal Band)
Metal_Treasure
Error Reporting
See a factual error in these listings? Report it
here
.