Most Beautiful Lady In India of All Time
1
Sanaya Irani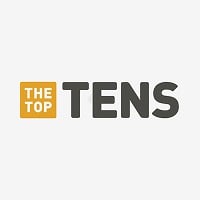 Sanaya Irani is an Indian model-turned-actress. Her first major role was in the Indian youth show Miley Jab Hum Tum.
Sanaya Irani the most beautiful lady in India and in all the world
Sanaya Irani one of the most beautiful woman in the World
Sanaya the most beautiful lady in the world
Sanaya Irani adorable in black
2
Divya Bharti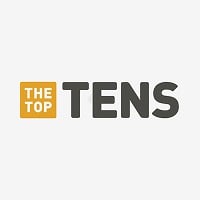 Divya Bharti was a true beauty! Everyone is missing her I love her movies. If she was alive she would have been on top of Bollywood she acted in 14 movies in one year, WOW!
Divya Bharti is impossibly and insanely beautiful. I don't know any other such a sweet doll-like face. She was, is and will remain the most beautiful girl and equally good actress in Bollywood ever. Her facial and more importantly her character and nature is divine. Rightly as per her name.

Divya, we fans and all thank you for giving us the happiness of several lifetimes through your Bollywood presence in just a year! Divya Bharti is the Goddess of beauty and innocent nature for all fans. One just can't get content with her beauty and sweet nature. Such is her sweetness.

There (was, is and) will be no other like DIVYA BHARTI!
The most beautiful and vivacious girl to ever grace this world
Divya bharti is the most and most beautiful actress of Bollywood. She is the first actress who had done 24 movies in one year. No other actress had done 24 movies in one year. She is the angel who stole millions of hearts within a short period of time. She deserves to be the top between all the actresses
3
Katrina Kaif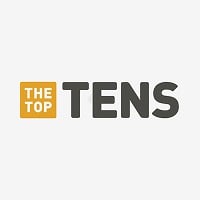 Katrina Kaif is an English actress who works in Hindi films. Despite receiving mixed reviews from critics for her acting prowess, she has established herself in Bollywood and is one of India's highest-paid actresses.
She only deserves the top position. She is the best and the most gorgeous in the earth. She has been declared Asia's sexiest woman many times.
Katrina is really pretty I think that she could beat anybody at least that is what I know. She has been declaired Asia's sexiest woman many many times. She has a very unique face. I know a lot of people from America and India who think she is hot and very very beautiful.
I find Katrina Kaif as the most beautiful actress in India. She has this natural beauty even without make-up unlike other actresses like Aishwarya Rai, not that real beauty if no make-up. She's even more feminine than other actresses on the way she moves and talks.
No words to describe her sweet voice and charming face... She is beauty of her own.. No need to compare her with any others
4
Aishwarya Rai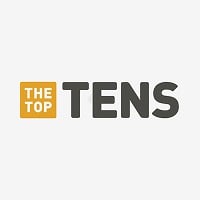 Aishwarya Rai, also known by her married name Aishwarya Rai Bachchan, is an Indian actress, model and the winner of the Miss World pageant of 1994. Through her Bollywood acting career, she has established herself as one of the most popular and high-profile celebrities in India.
I'm so glad its not Katrina Kaif. Katrina is ordinary looking in the western world, really. (Actually, Justin Beiber's girlfriends look better than her) It's just that in India, people aren't used to seeing faces like Katrina, so she is 'gorgeous' here.. (whatever!) But, at least Aishwayra is total Indian
I am surprised that she is at number 2. She is the only Indian who is famous all over world for her beauty. She comes in top 10 or even top 5 list of most beautiful lady in world. She is number 1 forever.
My best heroine and he is very popular. She is very shiny
Aishwarya Rai is the most beautiful woman in the world ever. She is definitely the angel. Who else has the eyes like her. God is great. She is the luckiest woman also
5
Madhuri Dixit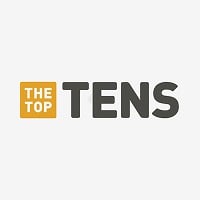 Madhuri Dixit, also known by her married name Madhuri Dixit Nene, is an Indian actress who is known for her work in Hindi cinema.
No words for her she is just superb... Madhuri though she left the bollywood but her dhak dhak song we make us miss her ever

Extremely beautiful, the most in the world, very respective she is the only actres for whom no ugly word can be used I think she deserves the number one position not number 4 I like her as a elder sister.
Most beautiful Actress in Hindi Cinema after Madhubala.
She is the most beautiful girl have I ever seen. I am too junior to her but her beauty surprized me much. I love her so much, she is the best
6
Genelia D'Souza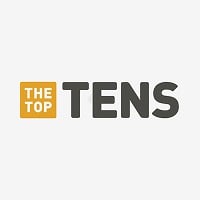 Genelia is one of the most talented actress in Bollywood. She's been doing an amazing job so far! She's cute, she's gorgeous and she's unique. And her trademark smile... Wow!
She is an ANGENELIA - That means Angel Genelia A Divine Beauty with a God Gifted Inspiring Smile.
Really want her to do some good films in Bollywood as well like the ones she does south. If you want to see her real acting go watch Bommarillu, Mr Medhavi, Katha, Urumi and Boys. She is the most beautiful and talented actresses India has.
She is one of the most underrated actresses in Indian Cinema. Maybe because we are familiar with her Bollywood movies more. You should see the movies she has done down south which are so diverse and yet fantastic. And Her smile.. Ah the most beautiful smile I have come across.
7
Sonam Kapoor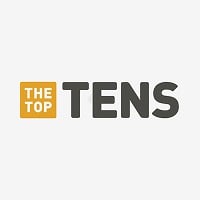 In my opinion, Sonam Kapoor is the most beautiful woman in India. Her facial features are so pretty and I love her pretty brown eyes and her thick, dark hair. Her body is sexy since it's slim, but still curvy. I think she might be the hottest woman in not only India, but the entire world. Sonam also somewhat resembles my ex-girlfriend. - rapaddict97
She is more beauty full, deserve the no. In top 5 in India.
Her smile is so beau
8
Priyanka Chopra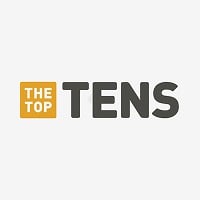 Priyanka Chopra is an Indian actress, singer, film producer, philanthropist, and the winner of the Miss World 2000 pageant.
Priyanka has got that appeal and awessom charm hardly any other actress can have. Fact is she is bold with beauty. Every time like a fresh face best of best. Priyanka always keep her versatile looks converged with her best of best most appealing smile.
Priyanka is most talented she has the talent of singing beauty dancing and acting. She is really awesome and best. She can do everything assigned. She can give stunning looks. She is really beautiful and charming. She is my favourite actresses of all time.
She's multi-talented.
She has a great smile, body and her voice is awesome. She can sing, dance and also can make people laugh.
Priyanka is an awesome actress also. In one word she's "Amazing".
So attractive and sexy look
9
Bipasha Basu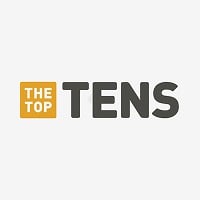 Bipasha Basu, also known by her married name Bipasha Basu Singh Grover, is an Indian film actress and model.
10
Sonali Bendre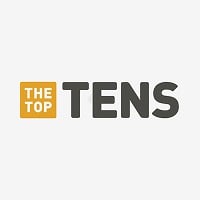 Sonali Bendre is an Indian film actress and model who mainly worked in Hindi films.She has been praised by critics for her acting skills.
How can god create someone sooo beautiful & flawless? Whenever I look at your pics I get immersed in your beauty.. I get jealous but I can't stop myself from saying you are a real classic beauty... I wish you had better luck in films... But that doesn't take away the fact that you were, are & will always be the most beautiful woman in the world.. Love you
The most beautiful woman I've ever seen.. No lie. Flawless and 100% beautiful head to toe! Plus it's not just a beautiful face and awesome body, Sonali also has this aura about her that isn't seen very often at all! She deserves to be number 1!
When she was young I once met her personally, she was the most beautiful woman I can ever think of.
She has got the most beautiful face among the Bollywood actress. Go watch the film 'Sarfarosh (2001)' if you disagree.
The Contenders
11
Chitrangada Singh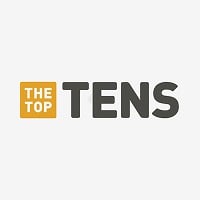 12
Sonal Chauhan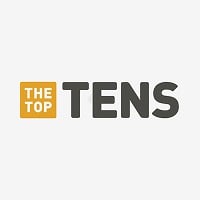 I Love you Sonal you are a Very Beautiful 😇
13
Preity Zinta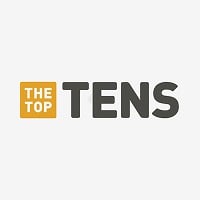 Preity Zinta is an Indian film actress. She has appeared in Hindi films of Bollywood, as well as Telugu, Punjabi and English language films.
Preity is so beautiful
Love her cute dimple
Are you mared mam.
I like pretty
14
Hema Malini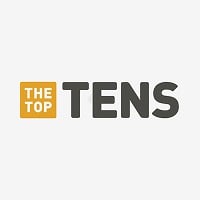 Hema Malini ("Hema Malini Chakravarty") (born 16 October 1948, Ammankudi (Orathanadu), Tamil Nadu, India) is an Indian actress, director, producer, dancer and politician.
HM was the Heavenly Maiden in her youth. Even now at three score and ten she is the Heavenly Madam. A fascinating face and figure. A graceful gait. Stunning. Gorgeous. Awesome. Indisputably the most beautiful woman on earth, if not in heaven. Hema Malini is the golden garland of India as is denoted by her name.
Hema Malini is and always will be the most beautiful actress ever in Indian cinema. Her eyes are simply divine. She is the most photogenic and graceful woman in India to this day. No actress can match her star appeal or popularity.
She was one of the most beautiful woman in the 19's. She is a dream girl...
How can she belong to no. 8? I am very surprised at this. But for me she is my dream girl without or with makeup..
These new actresses all down to plastic surgery, forget kat and kareena, rani, even Maduri, all plastic,... The true beauties are parveen Babi, zeenat Aman, hema Malini, jaya prada, madhu Bala, nargis, these are the true beauties, old is gold...
15
Malaika Arora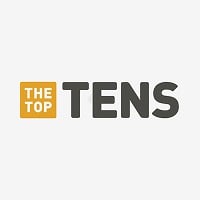 Malaika Arora is an Indian actress, dancer, model, VJ, and television personality, who is best known for her all-rounded work throughout Hindi cinema.
16
Sridevi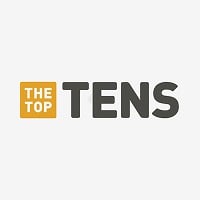 Sridevi Kapoor was an Indian film actress who worked in Tamil, Telugu, Hindi, Malayalam and Kannada films. She died in 2018.
She was truly, in fact I should say, she is truly a Devi, with a divine beauty. She still looks like the way she was 20 years back. Its very difficult to maintain her beauty for any individual, most of her actress has failed whether madhuri or kajol or manisha etc. No doubt, Sridevi is the most beautiful actress of all time. I still remember one line said by her critic when Chand ka Tukda was release, I. E "God proved that this world is beautiful, when he created Sridevi". Awesome...
Sridevi is very beautiful and she have the most beautiful eyes in the world she is very thin and modest
Sridevi natural beauty and natural talent She only deserves the top position. She is the best and the most gorgeous in the earth
Sridevi is pure talent and hardwork. She is by far, a much better role model for any woman in this world than any of her contemporaries. Never involved in controversies, simple, self-disciplined, indulgent, tolerant, versatile, curious, caring and mindful. She has the beauty of true people and is constantly seeking to improve herself and the people who watch her. Not just a good physical figure, she is a GOOD figure in the story of acting and cinema.
No doubt sridevi is the most beautiful actress in indian film industry just check her film titles like Chandni, Chandramukhi, Chand Ka Tukda, Roop Ki Rani, Admi aur Apsara etc. So there is no doubt she is beautiful baby face with a sexy figure wow there is no question she looks so fresh like her big eyes, sweet teeth, lovely lips and sexy slim figure she looks just perfect in any outfits.
17
Deepika Padukone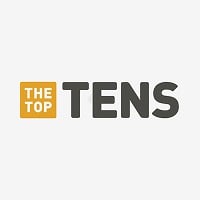 Deepika Padukone is an Indian film actress. She is one of the highest-paid Indian celebrities and is cited in the media as one of the nation's most popular and attractive personalities.
She is the best because her attitude and dressing sense and her face just match to each other should be on 1st
I vote for deepika. She is not the most beautiful un India but in world deepika I love you so much and for ever you are the best
She has beautiful as well perfect smile with dimples and have the most beautiful and prittiest eyes as god gift, she pure indian beauty
Lady with perfect features, perfect smile. , perfect height, great fashion sense. Till date she z the most beautiful Indian woman.
18
Mallika Sherawat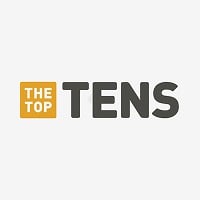 The sun shines in the day and moon at night, but the beauty of the mallika shines in each moment, she is hotter (sexy) than sun and pretty than moon, the apsara of the heaven must feel shame after see her, she is the best not only in the earth but also in the universe, others are queens or angels, but the appropriate words for her is "goddess" anything less words for her is insult to this wonder of the universe.
I feel like vomiting when I look at her. Che
A real goddess, a wholly epic of the beauty world.
No need to say about her I never think such ocen of beauty has ever come to earth before or will ever come in future, no word can describe her beauty, she is sexiest woman in universe, byond d praise of any sentense, it needs many years n unlimited pages to say a drop of her beauty, I simply say d best creation d universe has ever produce. The ocen of beauty
19
Juhi Chawla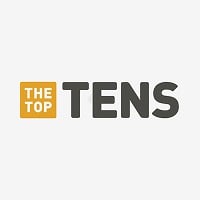 Juhi Chawla is an Indian actress, model, film producer, and the winner of the 1984 Miss India beauty contest.
Juhi chawla is most beautiful woman in the world ever
She is most beautiful lady in world in my opinion
She is the most glamorous lady, and the super talented actress
Most beautiful all time
20
Tabu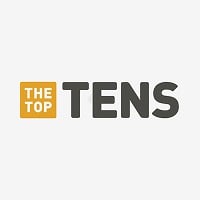 You r so sexy
All the film actresses are excellent & by hard work, have reached the top position in INDIA. dedication & strong will power,practice,penance have made themselves self reliant &they are helping al the women to be self -reliant,confidant.
21
Shruti Hassan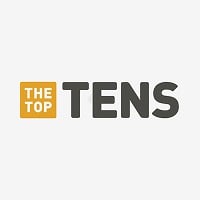 Shruti Haasan is an Indian film actress and singer who works predominantly in Telugu, Tamil and Hindi language films.
She is in the beautiful women race now, she is very beautiful
She is so Beautiful... And... Cute
She is very beautiful and I like her very much
She is a wonderful lady from face, eyes, lips, nose and face shape and her acting is wonderful her figure is fabulous everything is wonderful she is most beautiful than every actress in the world
22
Kajal Aggarwal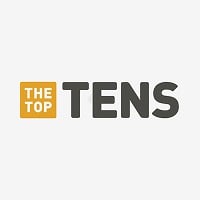 Kajal Aggarwal is an Indian film actress and model. One of the most popular Indian celebrities, she has established a career in the Telugu and Tamil film industries and has been nominated for four Filmfare Awards South.
She has very beautiful face and shape and fair complexion. Her smile is uncomparable
Most beautiful women in India
She looks like young Aishwarya Rai as per beauty and elegance concerned. Probably most beautiful Indian Actress at present. It is very unfortunate that she did not get enough chances in Bollywood. If she did, she would be holding number 1 position in this list.
Most beautiful and cutest face I have ever seen,
23
Nayanthara
Nayanthara acting skills have improved in the past two years surely she can get lot of awards and create a name for herself in south india if she chooses powerful roles
The gorgeous Indian Queen! Undoubtedly queen Nayanthara is always number 1 beautiful actress in the world.
She is top south indian actress for ten years and even after taking a break for two years she retained number one status... Beauty with talent
She is the lady superstar. And no one can beat her stardom. She has a massive fan base. And 2016 looks another year that is meant for her. Hail Nayanthara, the cinema queen!
24
Shreya Ghoshal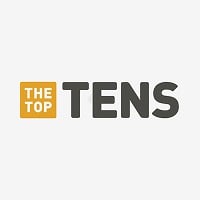 Shreya Ghoshal is an Indian playback singer. She has received twelve National Film Awards, twenty Filmfare Awards and eight Filmfare Awards South to date.
She is the most beautiful woman I have ever seen. Gorgeous and doesn't need make up like the others. Naturally good looking, perfect in every way. Heavenly voice. She should be No. 1
Shreya is as beautiful as her voice. She's so gorgeous and down to earth person. She carries all her outfits really well.
I like her sweat voice, her way of talking, she is a talented and hardworking singer. When I listens her song I got fully attached to her. She is the dream girl for me... !
Shreya is a most beautyful lady her voice are incredable.
25
Madhubala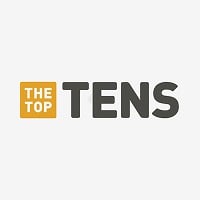 Madhubala was the epitome of beauty, grace and elegance. She was God's greatest masterpiece, and no other woman in the world is even 0.1% of her, nor will ever be. She was universal beauty and her smile was to die for. That's the best I could put in words.
She doesn't deserve anything less than number 1. She had the most beautiful face and the loveliest smile... I could die for her beauty.
Obviously it is madhubala, the most beautiful, gorgeous lady to grace the film world. she had it all- natural beauty, sex appeal, acting skills as well as the oomph factor. no actress stands in comparison.
I bet 1 Billion Dollars that the people who didn't vote for her have never seen her before. Indian Cinema called her the most beautiful women of all time. She is at par with Lady Diana.
26
Sushmita Sen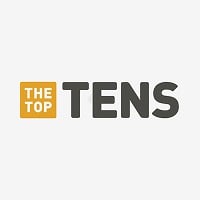 Sushmita Sen is an Indian film actress, model and the winner of the Miss Universe pageant of 1994. Sen was the first Indian to win the crown.
Gorgeous! - mood333
27
Yami Gautam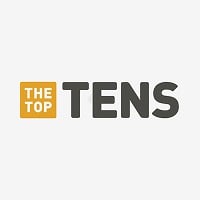 She is Combe of cuteness, hotness, beauty, desi, perfect body, sexy, looks and everything
She is true Indian beauty
28
Kareena Kapoor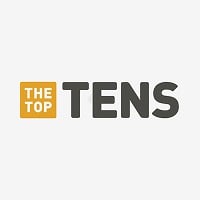 She is n she will be d most beautiful women of this whole world number 1 is as beautiful as she is
Kareena is an exotic beauty.
All actresses look ugly without makeup except kareena kat anushka
1.Kareena 2.Katrina 3.Aishwarya 4.Sonakshi 5.Sunny
29
Manjari Fadnis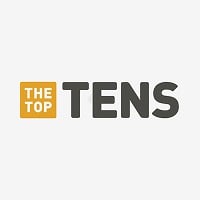 30
Ayesha Takia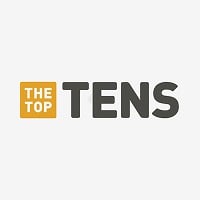 Ayesha Takia is an Indian actress who mainly appears in Bollywood films. She made her film debut in Taarzan: The Wonder Car for which she won the Filmfare Best Debut Award in 2004. Her notable films include Dor, for which she won the Screen Award for Best Actress, and Wanted.
Extremely good looking. Could have been on top, had she aggressively pursued her career.
Good looking in targen movie
She is Boobs Queen.
Big White Boobs
31
Anushka Shetty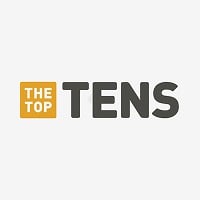 Sweety Shetty, known by her stage name Anushka Shetty, is an Indian actress and model who predominantly works in Telugu and Tamil films.
Anushka shetty natural Amazing beauty number 1 in the world & she is excellent performance actress
She is very very beautiful and I love her
Sheis the most beautiful in India
She is natural beauty in the world. And my request please she should be top one. Love you
32
Anushka Sharma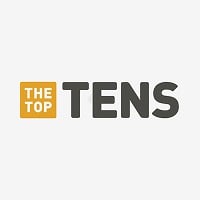 She is amazing what I like about her is her smile and her cute nose
She's got such a wonderful smile...
So good at doing roles of a normal gal,... Moreover she's giving hits...!
Keep rocking baby...
She is the most talented actress of recent times. Can mix to any role.
In my opinion you r nub one beautiful girl in the india
33
Sonakshi Sinha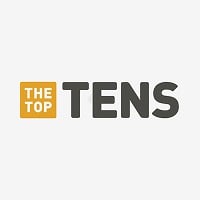 I love sonakshi sinha... Even my 21 year old daughter looks like her...
Oh this is my love actress I love you sonakshi
Sonakshi sinha has so beautiful nose hat's of to her nose please take care of your nose
She has a gorgeous face, and she does not need to wear skimpy clothes to get noticed, she is a true Indian beauty.
34
Kajol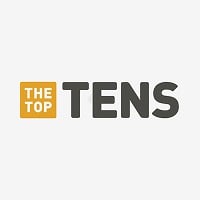 She is the best actress I think deepika is tall girl but her beauty is like kajol beauty and aishwarya also is plastic surgery I think kajol is natural beauty
I love kajol and I think she is the hottest the most beautiful actress I love her natural beauty her eyes her lip her face is so cute
Kajol is the most charming actress in India for me. She's not just pretty but very good in acting.
Kajol is one of the most beautiful actresses after madhuri, aishwarya, Katrina
35
Tamannaah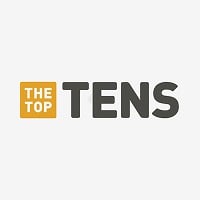 Either make her no. 1 or just delete the list, she's more beautiful than everyone yes you read it right everyone even Aishwarya Rai (the closest one to her), Priyanka, Katrina,x,y,z no one stands a chance. The reason she's down here is that she doesn't know what makes her beautiful so you'll have to search for it and believe me it's worth it she got everything, face, body all of it, her curves her navel God I'm melting tamanna forever
Beauty is judged through the natural features not every beauty is real one I personally feel tamannaah perfectly fit in this with natural beauty killing smile and cute face with no competors in this tamannaah stop the heart beat of many including me
Tamannaah you r so pretty... I love your smile
She is barbie doll for me. I love you.
36
Shriya Saran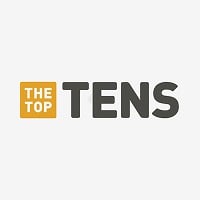 She is very hot and beautiful than any other actress she should be in number 1
She is the most beautiful women in the world with natural beauty.
World's sexiest women on the earth
She deserve to be no. 1 she is most beautiful Indian woman
37
Rekha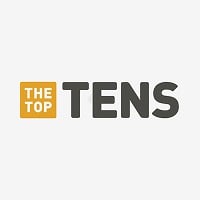 Elegance Beauty & Grace personified. She is d epitome of beauty ethereal, enigmatic & gorgeous as ever. No one can even come closer to her she is one of a kind.
Hold on, lets get this situation straight here, I hate this because Rekha should be number one!
She is the most beautiful and graceful actress
She is lajawab beatiful
38
Raveena Tandon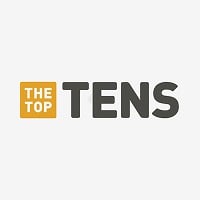 Raveena Tandon is an Indian actress, producer, and a former model. She has Received 1 National film award and 2 filmfare awards.
Lovely looking actress incredible face should have been ahead of many other actress
Very beautiful indeed. I find Raveena quite stunning
Lovely and attractive face... Very charming lady!
39
Parineeti Chopra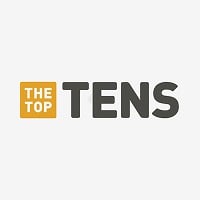 She is such a god actres... And most importantly she I very very cute and sweet... Ya.. Really she is in number 32... Common... She is really god loking and have an awesome personality.. Cammon people! She deserves in top 20 at least... I hope you vote her... :D
40
Trisha Krishnan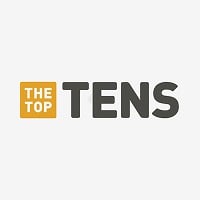 Trisha Krishnan, known mononymously as Trisha, is an Indian film actress and model, who primarily works in Tamil and Telugu language media.
She is so cute and beautiful... She got many talent as well as many good quality especially a good heart, like helping/adopting road dogs, none of the actress go for it. She has been selected by PETA too.
Trisha in my heart
Trisha s gorgeous.. Cute.. Talented. She s an angel
Angel, most beautiful actress ever
41
Rani Mukerji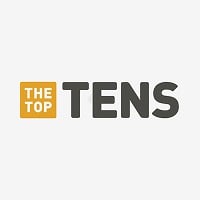 Rani Mukerji is an Indian actress. Through her Bollywood career, she has become one of the most high-profile celebrities in India, winning several awards, including seven Filmfare Awards.
Rani Mukherji is the Best example of Truely Indian Beauty. She has the Charm of her own. She rocks!
Hello how aer you
Rani mukherjee is my best choies full actor and shes all the best may I love him.
42
Ankita Lokhande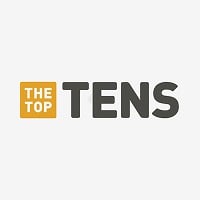 Ankita Lokhande is an Indian television actress. She made her debut in 2009 with Zee TV's soap opera, Pavitra Rishta.
Shee awesome n sexy I like her beutiness as well as her acting
43
Sara Khan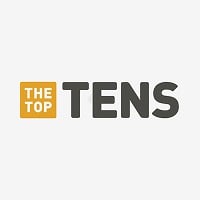 44
Alia Bhatt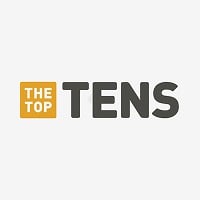 Alia Bhatt is a British film actress and singer who works in Bollywood. Born into the Bhatt family, she is the daughter of filmmaker Mahesh Bhatt and actress Soni Razdan.
Alia bhatt is most beautiful
Alia is so cute and smart
Alia you r so beautiful
Alia is so cute.
45
Diya Mirza
Most Beautiful undoubtedly Not only in India but also in the whole Universe.
46
Hansika Motwani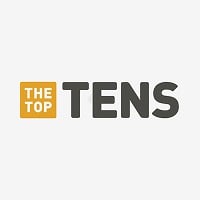 Hansika Motwani is an Indian actress who predominantly appears in Tamil and Telugu films. She made her film debut in the Telugu film Desamuduru, winning the Filmfare Award for Best Female Debut – South.
Beautiful from childhood & now becoming more & more beautiful... keep on going - Kapil1983
She is most preety girl in India
47
Manisha Koirala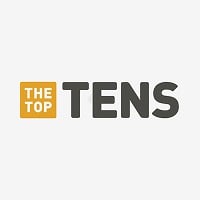 Most beautiful in the 90s.
SHE SHOULD BE FIRST
48
Urmila Matondkar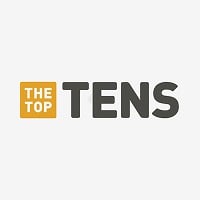 She is the only beauty queen of Bollywood and we feel very much as she is disappearing from the movies. I want she should continue for another 10 years with heroine role
Super cute & super sexy! Talented & incredible dancer!
She is most beautiful and the only beautiful actress with all features that a woman to have
You are most beautiful star of Bollywood
49
Karishma Kapoor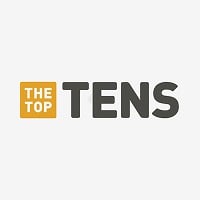 She should be in the top 10 according to me, hope she would not left the film industry so quick... Now happy of her comeback
She should be in top ten. She is the most beautiful actress Bollywood every had
50
Rambha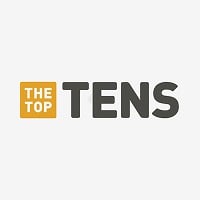 Vijayalakshmi is an Indian film actress best known by her stage name Rambha. She has acted in over 100 South Indian films and also in Bollywood films.
You are so beautiful actress. I really like you
She. Is.A. Most. Beautiful.I. Like. Her
PSearch List