Anne Curtis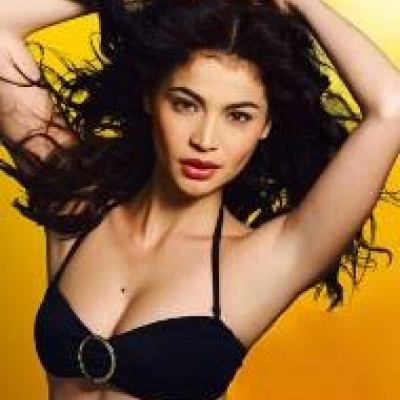 Uploaded by Ark-M
Info
Anne Ojales Curtis-Smith, also known as Anne Curtis-Smith or simply Anne Curtis, is a Filipina-Australian actress, television host, recording artist, and VJ in the Philippines.
Comments
Top
Popular
Newest
Most Beautiful? It should be Anne Curtis! With or without make up! She's not only beautiful outside but she's really beautiful inside too. Such an inspiration to all. Truly a Goddess!
She is a good characters to all people. Because every flood she is their to help people and she is the first filipina woman that an for international big star like ANGELINA JOLIE. That's why I like, love ms.ANNE CURTIS.
Anne Curtis is the most beautiful woman in our hearth and also in the Philippines and she is so Talented like Singing and Acting.she is a kind, gorgeous and sexy. ONLY ANNE CURTIS...We Love You Anne Curtis Smith
#Anne Curtis
She's always been the most beautiful, the most gorgeous, sexiest, an apple of my eye, the most lovely to be with and a daughter of Heaven's Above.

I always Love the way she is... Good luck and God may always bless you on your career and life everlasting
Anne curtis is the most fabulous among all the other girls whose said to be beautiful.. She is fantastic, hot, and offcourse beautiful!.. She doesn't have care about what she looks like in front of the camera as long as she makes us (her fans) happy.. So for me, its anne.. Any kind of dress or clothes she wears, still looks pretty :) not like others
I love her the way she is, hot beautiful, sexy, gorgeous, funny, friendly, joker, talented, humble and she has a heart helping for those poor once, :-)
She's humble, crazy in a cutest way that's why Filipinos love her. She inspires everybody to believe in their dreams and pursue it and that dreams do come true. I love her personality. I love her perseverance. She's very down to earth. She does crazy things in her noontime show, it's showtime, just to make people happy and that's the true essence of being beautiful! She captures the heart of the madlang people!
I have seen so many actresses in the world regarding in television and music industry but I haven't seen someone who could replace her for being so kind and loving to children and everyone around her. She's one of the most friendly star in our country.
Well except for hot, sexy and beautiful she is so nice to all the people around her. She is a good role model to all people. She inspire a lot of people and I'm one of them
She's the best and most gorgeous ever for me!
Her humor and wit is so amazing...
Her fashion and style is so effortless but head-turner!

WHAT MORE I CAN SAY?

I SUPER DUPER LOVE ANNE CURTIS!
PERIOD.
I really love anne curtis... For me she is the most beautiful girl I saw ever...i like her because she had a beautiful heart to others...
And specially she is loving sister and daughter
I love anne curtis because she is the very beautiful girl in the world
LETS SUPPORT THE PEOPLES ASIA'S NATIONAL SWEETHEART!

AND ALSO THE MOST BEAUTIFUL FILL/AUSSIE IN THE WORLD!
She"s Very Beautiful And She"s Very Sexy Girl
It so very nice n ate anne kaya...
And she is beautiful and sexy...that is anne...
Anne curtis because she is the most kind and loving person... She shows the humanity by the way she talk and she might be a good model mo a young generation by standing for what we should be able to act and do god bless you anne might the god keep your health be wealth... Bernadette madani your fan.. Thanks and more power,...
She is very famous but still, she's down to earth. That's my definition of her beauty
I love her lovely and gorgeous face. You can see to her face her kindness...go go go idol
She's perfect The one and only goddess in the Philippines. Beautiful inside and out. Bubbly and funny. She's really an entertainer.. - applebalmocena
She is down to earth and knows how to make madlang people happy
She's one of a kind.. A woman of confidence and beauty inside and out..
Anne Curtis is the Philippines' Angelina Jolie in all positive attributes.
Of course, she's hot and sexy...super
Love her! :D that's my idol Ms. Anne Curtis Smith...
She might not have that really voluptuous body but once you see her, she will really make the temperature rise. She is hot and sexy on her own way. Everybody will drive their attention to her luscious lips and she is one of the ladies who wears red lipstick with confidence! She is perky, she is fun, she is the life of the party. Her smile is so beautiful. She has this crazy attitude yet sophisticated.
Beauty of Anne Curtis is one of a kind... With or without make up her true beauty reveal its own fairness. From head to foot everything is perfect and very appealing to the eyes. Inside and Out Anne Curtis is one of the most beautiful person, what ever she do or act only her beauty prevails...
Related Lists
Best Curtis Hanson Movies
Best Curtis Mayfield Songs
Best Mac Curtis songs
Best Jamie Lee Curtis Movies