Im Yoona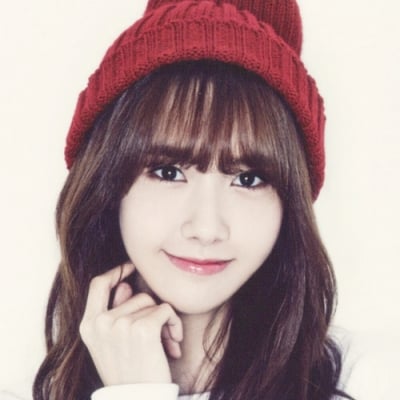 Uploaded by WhiteWing17
Info
Im Yoona is a South Korean singer and actress. She is a member of South Korean girl group Girls' Generation and has participated in various television dramas such as You Are My Destiny, Cinderella Man, Love Rain, Prime Minister and I, and God of War, Zhao Yun.
Comments
Top
Popular
Newest
Yoona is definitely the most beautiful woman in the world! She is beautiful inside and out, she looks beautiful in anything she wears, and she doesn't wear anything inappropriate like many celebrities either!
A beauty that shine even without make up applied on her face, natural beauty that rarely seen in this time. And when she's dancing she can be so sexy. And looked so elegant with a dress on. - baryjabarhamidy
If we talk about the beauty of Yoona is endless. Because she was so BEAUTIFUL INSIDE AND OUTSIDE.
Sorry if my English is bad.
Thanks You. LOVE I'm YOONA
Yoona was placed as the face of snsd, she stated her discomfort being the called the face of the group, showing just how down to earth and humble she is. She truly is beautiful.
Do I even have to state my opinion on why she deserves to be called most beautiful woman in the world? Because honestly, I think even those who are blind knows how beautiful she is
Yoona is the most natural beauty in SNSD :D. She is very beautiful. She has funny and natural character. I love her.
A beautiful person, humble and kind. Definitely deserving being on this list. Hope snsd fans help her reach #1, because she deserves it.
YoonA is the most beautiful girl I've ever seen! She is feminine, sexy just incredible! I love YoonA!
She is so beautiful, but not just this. She is a very kind and cute women.
YoonA deserve to be the most beautiful woman in the world! She's an excellent actress, excellent singer and also an excellent dancer!
I'm Yoonaddict, I really like Yoona because she is very pretty, smart, dance well, sing with the voice cute, and has a good body, he was kind and friendly, she is a contribute who does not like to show off, he has a sense of style that is good, her smile captivating and many celebrity men like Korea, Yoona is also very fond of small children, - Cindyoona
YoonA is the most beautiful in my heart
Yoona is the prettiest woman. She is SNSD goddess. Yoona has a beautiful Face and perfect body.
Cause she's just so awesomely beautiful.
I think her natural beauty can't be denied. She is the most beautiful women in the world!
Yoona is BEAUTIFUL! I can't believe she's in the top ten and honestly, she does deserve it, she is pretty inside out. I'm so jealous of her.
Yoona is sp perfect from her appearance to personality
Yoona has a goddess look even without makeup and she is the ideal girl in Korea.
For me too, YOONA IS THE MOST BEAUTIFUL IN THE WORLD..
She is the most beautiful one out there...love her
No word can desribe YoonA's beauty... Her voice.. Her dancing... All of them are so good! And the reason we love her is not only that, but also her crazy character.. Laugh out loud =))
So beautiful! So beautiful! So beautiful!
Yoona forever! SHES THE BEST PERIOD!
Yoona is breathtakingly beautiful. Her personality is amazing too, leaving one to wonder, can someome so perfect exist? All of snsd's members are beautiful and I hope Yoona wins this for Girls generation.
Yoona is just amazing. Beautiful and caring, she must be on top. She is one of a kind.
Related Lists
Best Yoona and Exo Couples
Best Yoona and Exo Pairings

Top 10 Best Guys for Yoona (SNSD)