Most Overrated Bands of All Time
PlantIsGod
The Contenders: Page 6
101
Dir en grey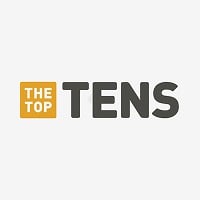 DIR EN GREY is a Japanese metal band formed in 1997 and currently signed to Firewall Div., a sub-division of Free-Will.
102
System of a Down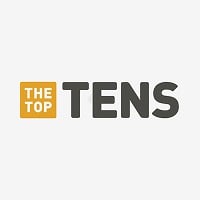 System of a Down formed in 1994 as an Armenian-American Nu Metal group from Glendale, California . The band name is sometimes shortened to System or SOAD. ...read more.
Just because a song is overrated does NOT necessarily mean it's the best song. They make much better songs but people tend to follow the fad of only sticking to the overrated singles.

"Yeah, I love System of a Down"
"Oh yeah, what's your favorite song? "
"Chop Suey"
*Long and awkward pause
Chop suey is great but nowhere near their best work, how the hell are overrated? They don't make generic music, they shouldn't be at this no. Lol
I hate the vocals on there songs, there songs sound like something but I won't say it as it is bad.

Anyway the only song I could really care for is lonely day as the vocals are not annoying.
Actually only Chop Suey! is overrated because that's their only 'hit' song.But one overrated song doesn't make the band overrated... - filuxx_
V 5 Comments
103 REO Speedwagon
104
Sleeping With Sirens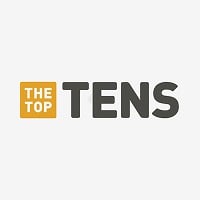 Sleeping with Sirens is an American Rock band from Orlando Florida. The band formed in 2009. SWS lead singer is Kellin Quinn
Untalented musicians = unaware fans
Not a bad band. Yes, Kellin Quinn does sound like a girl, but I think the issue with SWS is more so them being marketed as a metalcore/post-hardcore band and not actually being one.
105
Beastie Boys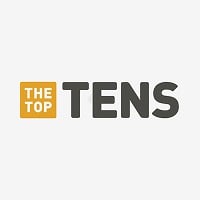 The Beastie Boys are an American Rap/Rock group that was formed in 1981 by its three original members, Michael "Mike D" Diamond, Adam "Ad-Rock" Horovitz, and Adam "MCA" Yauch.
The sad thing is that this was no doubt voted up by rap fans who will quickly say that Eminem is the best rapper of all time, seeing as there would be no Eminem without the Beastie Boys. The Beastie Boys also happened to release classic and influential albums that are only unappreciated because rap fans nowadays only listen to music 2 decades old and up and don't appreciate anything else. They are not overrated, not by a longshot.
106
Foreigner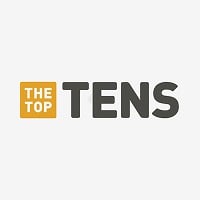 Foreigner is a British-American hard rock band, originally formed in New York City in 1976 by veteran English musician Mick Jones and fellow Briton and ex-King Crimson member Ian McDonald along with American vocalist Lou Gramm.
So repetitive. Head Games and Cold as Ice suck although they are huge songs!
V 1 Comment
107
Kansas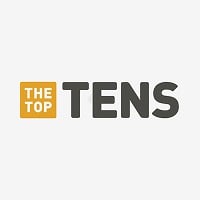 Kansas is an American rock band that became popular in the 1970s initially on album-oriented rock charts and later with hit singles such as "Carry On Wayward Son" and "Dust in the Wind".
Good band. Carry On My Wayward Son is one of the most epic songs created.
Underrated if anything. Masque possibly the most underrated album ever.
108
Simple Plan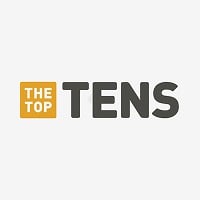 Simple Plan is a French-Canadian rock band from Montreal, Quebec. The band has released five studio albums.
When you look up "Whiny" on Google, one of the results is Simple Plan's homepage. No joke, try it out.
A bunch of grown men in their forties who haven't seemed to mature at all over time. Their lyrics have gotten whinier over the years, which is odd because, shouldn't people's music mature with the band? - RobynTM
They're like a crappy mix of Linkin Park and Blink-182.
They're a whiny, generic, and immature pop punk band that have some of the most juvenile lyrics ever.
V 4 Comments
109
Mastodon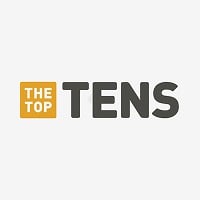 Mastodon is an American heavy metal band from Atlanta, Georgia, formed in early 2000 and composed of bassist Troy Sanders, guitarists Brent Hinds and Bill Kelliher and drummer Brann Dailor.
110 Nightmare
111
The Offspring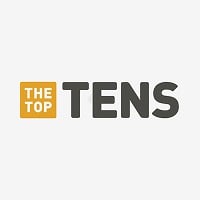 The Offspring is an American punk rock band from Huntington Beach, California, formed in 1984. Formed under the name Manic Subsidal, the band consists of lead vocalist and rhythm guitarist Dexter Holland, bassist Greg K., lead guitarist Kevin "Noodles" Wasserman and drummer Pete Parada.
The Offspring are not overrated. Songs like Kids aren't alright, Pretty Fly (for a white guy) and Self esteem are some of the best punk rock songs ever made. - swagmaster97
V 1 Comment
112
The Velvet Underground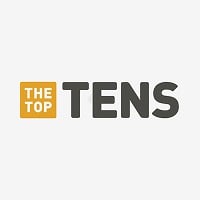 The Velvet Underground was an American rock band, active between 1964 and 1973, formed in New York City.
The Velvet Underground are responsible for the creation of art and alternative rock. No band before them had a sound quite as unique as them. You can argue that they had only one great album. Okay, fine. However, that one album has had a massive influence on many artists. The saying is this, "Not everyone owned music by the Velvet Underground. However, those who did formed successful bands of their own." Alternative music was born here and while they didn't find much success, success does not always equal influence. Coldplay is more successful, but far less influential than the Velvet Underground. They're far from overrated. If anything, they're probably one of the ten most underrated bands of all time. - DavidBondra
I was once told that the Velvet Underground "invented" modern music, and I know many music critics would agree. They may not be so recognized by the mainstream, but among all the critics who remain convinced that the Velvets were nothing short of genius, they're extremely overrated
How are they overrated? Without them, we wouldn't know most of rock and indie bands.
Lol if these guys didn't exist, neither would your favorite band. So do me a favor and grow some ears.
V 2 Comments
113
HIM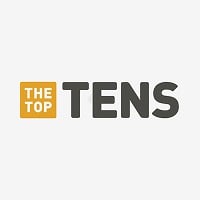 HIM is a rock band from Helsinki, Finland. The band was formed in 1992 by vocalist Ville Valo, and bassist Mikko "Migé" Paananen, under the name His Infernal Majesty.
Lyrically whinny. Musically outdated.
If you're one of those people who haven't outgrown your early high-school emo phase, with songs like "Join Me in Death" from the hilariously titled album "Razorblade Romance", yeah... This band is for you.
Her!
Her!
114
A Tribe Called Quest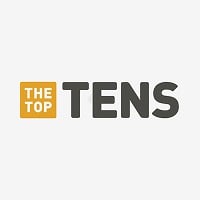 A Tribe Called Quest were an American hip-hop trio that was formed in 1985, and was composed of MC and producer Q-Tip, MC Phife Dawg and DJ and producer Ali Shaheed Muhammad.
115
George Michael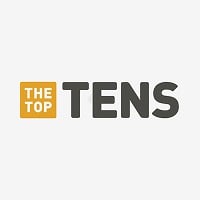 Georgios Kyriacos Panayiotou, known professionally by his stage name George Michael, is an English singer, songwriter, and record producer.
Last time I checked George Michael is one person, not a band
Careless Whisper Is Weird And Appeared In YouTube Poops - CuteGirlJigglypuff
I don't have faith.
116
R5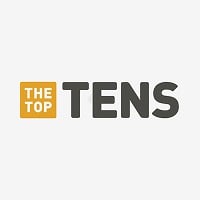 R5 is an American pop rock band formed in Los Angeles, California, in 2009. The band consists of lead vocalist/rhythm guitarist Ross Lynch, Riker Lynch, Rocky Lynch, Rydel Lynch, and Ellington Ratliff.
I'll admit not a ton of people know who they are, but they get WAY too much credit as band by their fans, who insist on shoving their biased ideologies about how great R5 down your throat if you DARE "assault" them by saying that R5 sucks. They are the worst band ever, and get way too much credit for doing pretty much nothing, while there are people who work day and night to learn to play real instruments and really sing real music, but get absolutely no recognition. This band is one of a few that solidified my belief that music is never getting back to he standards that were set before autotune was invented. Auto-tune pretty much describes this band's "music" in a nutshell.
Prime example of a band that people either don't know or love way too much. I know this one girl who obsesses over their music. I'll say it now, compared to other artists in today's world, they are AWFUL. They make Limp Bizkit look like musical geniuses that should have won every award at the Grammy's. - DavidBondra
One Direction, The Naked Brothers Band, 5 Seconds of Summer and especially Kidz Bop get too much credit for doing nothing either.
This band is so bad, that having any fans makes them overrated.
117
The White Stripes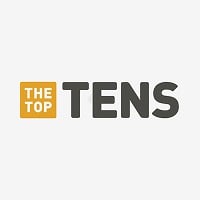 The White Stripes are an American rock duo, formed in 1997 in Detroit, Michigan. The duo consists of only a couple married at the time, Jack White, whose real name was Jack Gillis (songwriter, lead vocalist, guitarist, bassist and keyboardist) and Meg White (drummer and backing vocalist). After they ...read more.
Overrated as hell. They literally only released 7 Nation Army (Which, in my opinion is garbage. Gets worse when lyrics start)
118 Orange Range
119
Dimmu Borgir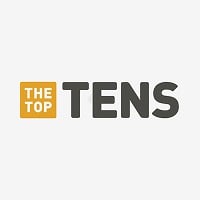 Dimmu Borgir is a Norwegian symphonic black metal band from Oslo, Norway, formed in 1993. The name is derived from Dimmuborgir, a volcanic formation in Iceland, the name of which means "dark cities" or "dark castles/fortresses" in Icelandic, Faroese and Old Norse.
120
Falling in Reverse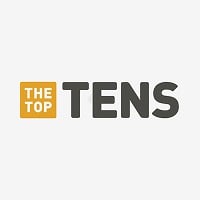 Falling in Reverse is an American post hardcore band from Las Vegas, Nevada, formed in 2008, signed to Epitaph Records.
Sucks ass... Your basically scene queens if you listen to this.
Never heard of them... can't be overrated.
Wah everyone hates me I hate my life
That's all of their songs
PSearch List
Recommended Lists
Related Lists

Top 10 Bands That Don't Deserve to Be On the 'Most Overrated Bands of All Time' List

Best Rock Bands of All Time

Best Alternative Bands of All Time

Most Overrated Rappers of All Time

Top 10 Philippine Rock Bands of All Time
List Stats
7,000 votes
176 listings
8 years, 313 days old

Top Remixes (64)

1. Led Zeppelin
2. Metallica
3. The Beatles

DCfnaf

1. AC/DC
2. Guns & Roses
3. One Direction

StalkingHeads

1. Radiohead
2. Boys Like Girls
3. The Sex Pistols

BigBerry25
View All 64
Posts
Error Reporting
See a factual error in these listings? Report it
here
.