Best Actors Who Have Never Won an Oscar
The Top Ten
1
Johnny Depp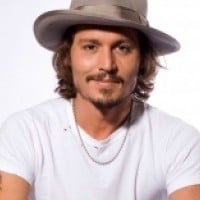 John Christopher "Johnny" Depp II (born June 9, 1963) is an American actor, producer, and musician. He has won the Golden Globe Award and Screen Actors Guild Award for Best Actor. His role in a movie is often rather big. His character is often on the "loopy side" and his character being in a darker state of mind, etc.
Each and every movie Johnny Depp is in is worth watching. In 90% of them if the academy weren't slipping on their drool or finding the stuipedest movie to award he'd have won ages ago not to mention he'd have won more than once. This is why I cannot stand to watch the awards anymore, DiCapprio also deserves more than one, Thank You.
Depp wouldn't be my first choice - I don't feel that he's demonstrated quite the emotional range of some of his contemporaries - but he's quite good all the same and I do think that he's put in some award-worthy performances. I was most impressed with him in Donnie Brasco myself.
Whoa seeing all these good actors makes me think jow the hell hae any of them not got an oscar. Rowan atkinson and kevin bacon should be on this list too
Johnny depp is my favourite hero. I liked his character Captain Jack Sparrow. He is the best actor and human being in the world.
2
Rowan Atkinson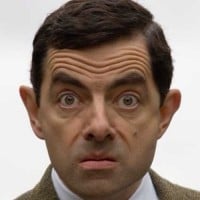 Rowan Sebastian Atkinson, is an English actor, comedian, and screenwriter best known for his work on the sitcoms Blackadder and Mr. Bean.
Yeah, he just walks around making strange noises in the back of his throat and bumping into things. If they were giving out oscars for being a hapless idiot, this guy would have won already
If not for Mr Bean, He should have at least got something for Blackadder goes forth. That last episode would have been enough for him to bag an oscar.
Best comedy actor ever, mr bean is such an icon.
I've got nothing against Rowan Atkinson but I don't think that the people who voted him as one of the top ten most deserving Oscar winners quite understand the criteria for which Oscars are supposed to be awarded. : )
3
Edward Norton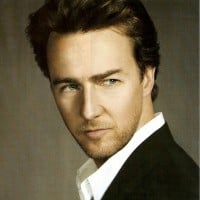 Edward Harrison Norton is an American actor, filmmaker and activist. He has been nominated for three Academy Awards for his work in the films Primal Fear, American History X and Birdman.
Primal Fear and American History X were his to win. Yet somehow, he was denied. Unfortunately I feel that his best work is behind him at this point.
Definitely deserved one for American history x or primal fear.
Definitely deserves an oscar for Fight Club, Primal Fear, American History X or the 25th Hour
4
Peter O'Toole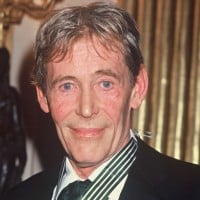 Peter James O'Toole was a British stage and film actor of Irish descent. He attended the Royal Academy of Dramatic Art and began working in the theatre, gaining recognition as a Shakespearean actor at the Bristol Old Vic and with the English Stage Company before making his film debut in 1959.
HELLO!? Show some respect to the guy! Lawrence of Arabia, The Lion in Winter, Venus, amazing movies, deserved an Oscar more than almost anyone in the world!
5
Samuel L. Jackson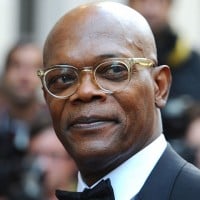 Samuel Leroy Jackson is an American actor and film producer. He achieved prominence and critical acclaim in the early 1990s with films such as Jungle Fever, Patriot Games, Amos & Andrew, True Romance, Jurassic Park and his collaborations with director Quentin Tarantino including Pulp Fiction, Jackie ...read more.
6
Richard Burton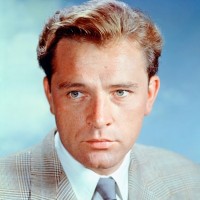 Richard Burton was a Welsh actor. Noted for his mellifluous baritone voice, Burton established himself as a formidable Shakespearean actor in the 1950s, and he gave a memorable performance of Hamlet in 1964. He was called "the natural successor to Olivier" by critic and dramaturge Kenneth Tynan.
Deserved a win for Who's Afraid of Virginia Woolf among the many nominations he received.
This guy was the best role model in the world in his time.
7
Bradley Cooper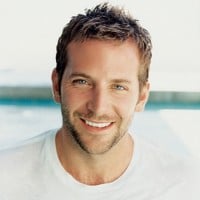 Bradley Charles Cooper is an American actor and producer. He has been nominated for four Academy Awards, three for acting and one for producing, and one Tony Award.
8
Ed Harris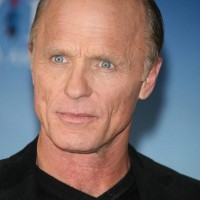 Edward Allen Harris is an American actor, producer, director, and screenwriter. His performances in Apollo 13, The Truman Show, Pollock and The Hours earned him critical acclaim in addition to Academy Award nominations.
9
Albert Finney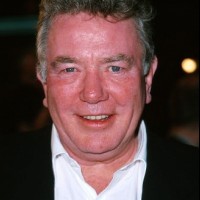 10
Tom Cruise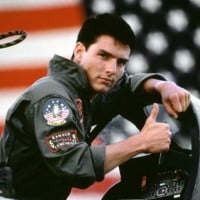 Thomas Cruise Mapother IV is an American actor and producer. He has received various accolades for his work, including three Golden Globe Awards and three nominations for Academy Awards. He is one of the highest-paid actors in the world.
Gotta admit he is a role model for young men.
The Contenders
11
Jake Gyllenhaal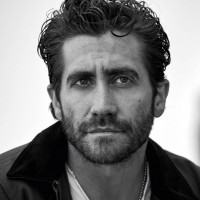 Jacob Benjamin "Jake" Gyllenhaal (born December 19, 1980) is an American actor, known for his work in films like "Donnie Darko", "Brokeback Mountain", "Prisoners" and "Nightcrawler". He is the son of director Stephen Gyllenhaal and producer/screenwriter Naomi Foner. Jake and his sister Maggie have been ...read more.
Yeah, I believe he deserves at least one Oscar. Nothing more, just one.
12
James McAvoy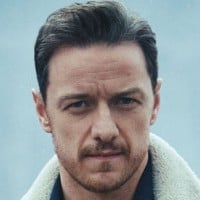 James McAvoy is a Scottish actor. He made his acting début as a teen in 1995's The Near Room and continued to make mostly television appearances until 2003, when his feature film career began and he continued to work in both areas from then on.
... Please give him a least a nomination
His big day will come
13
Robert Downey Jr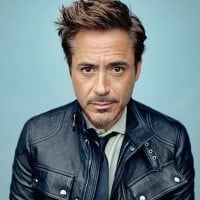 But he should have one or more!
14
Michael Fassbender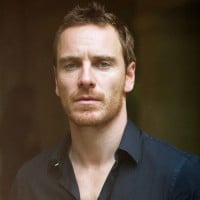 Michael Fassbender is a German-Irish actor of stage and screen whose career includes roles in both independent and blockbuster films, most notably; Hunger, Inglourious Basterds, Shame, X-Men: First Class, Prometheus, 12 Years a Slave, Frank, X-Men: Days of Future Past, and Steve Jobs.
15
Jesse Eisenberg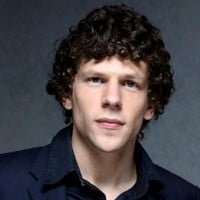 Jesse Adam Eisenberg is an American actor, author, playwright, and humorist. He made his television debut with the short-lived comedy-drama series Get Real.
16
Warren Beatty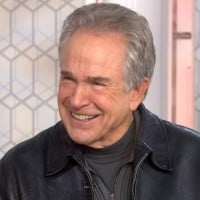 Henry Warren Beatty is an American actor and filmmaker. He has been nominated for fourteen Academy Awards – four for Best Actor, four for Best Picture, two for Best Director, three for Original Screenplay, and one for Adapted Screenplay – winning Best Director for Reds.
17
Chris Hemsworth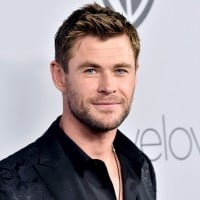 Chris Hemsworth is an Australian actor. He is best known for his roles as Kim Hyde in the Australian TV series Home and Away and as Thor in the Marvel Cinematic Universe films Thor, The Avengers, Thor: The Dark World, Avengers: Age of Ultron Thor: Ragnarok, Avengers: Infinity War and Avengers: Endgame. ...read more.
18
Jim Carrey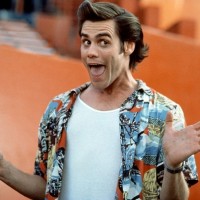 James Eugene "Jim" Carrey is a Canadian American actor, comedian, impressionist, screenwriter, and producer. He is well known for comedic roles in films such as Ace Ventura: Pet Detective, The Mask , Dumb and Dumber, Ace Ventura: When Nature Calls, The Cable Guy, Liar Liar, How the Grinch Stole Christmas, and Bruce Almighty. He is also acclaimed for his serious roles in The Truman Show, Man of the Moon, and Eternal Sunshine of the Spotless Mind. He has been nominated for five Golden Globe Awards for Best Actor - Motion Picture Musical or Comedy for The Mask, Liar Liar, Man on the Moon (for which he won), How the Grinch Stole Christmas, and Eternal Sunshine of the Spotless Mind. In 1999, he won ...read more.
The only thing I think he should have been nominated for was The Truman Show. Being that this was 1998 and Billy Bob Thornton was in A Simple Plan that year I don't think that Carrey should have won, but I do think that he at least deserved the nomination.
Funny Times come on
He at least deserved a nomination for Eternal Sunshine of the Spotless Mind (2004)
19
Liam Neeson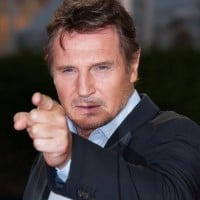 Liam John Neeson, OBE is an actor from Northern Ireland. In 1976, he joined the Lyric Players' Theatre in Belfast for two years. He then acted in the Arthurian film, Excalibur.
Ya I guess. Does he have to act so complex all the time though.
His movies are wonderful. Especially those mystery movies make me excited
20
Montgomery Clift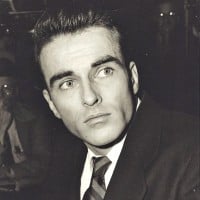 Edward Montgomery "Monty" Clift (October 17, 1920 – July 23, 1966) was an American film and stage actor. Along with Marlon Brando and James Dean, Clift was one of the original method actors in Hollywood and was one of the first actors to be invited to study in the Actors Studio with Lee Strasberg and Elia Kazan. He also executed a rare move by not signing a contract after arriving in Hollywood, only doing so after his first two films were a success – "a power differential that would go on to structure the star-studio relationship for the next 40 years". ...read more.
One of the greatest actors of all-time.
21
Matt Damon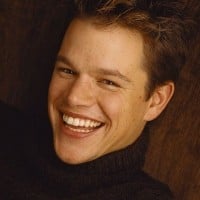 Matthew Paige "Matt" Damon is an American actor, film producer and screenwriter. He is ranked among Forbes magazine's most bankable stars and is one of the highest-grossing actors of all time.
22
John Travolta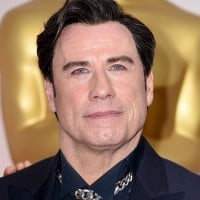 John Joseph Travolta is an American actor, dancer, and singer. Travolta first became known in the 1970s, after appearing on the television series Welcome Back, Kotter and starring in the box office successes Saturday Night Fever and Grease.
23
Djimon Hounsou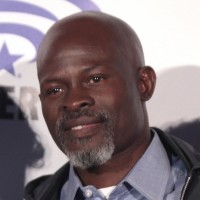 24
Mark Ruffalo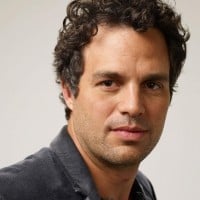 Mark Alan Ruffalo is an American actor, producer, and political activist who made his screen debut in an episode of CBS Summer Playhouse, followed by minor film roles.
He plays hulk the best
25
Sylvester Stallone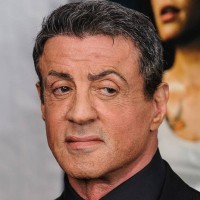 Michael Sylvester Gardenzio Stallone is an American actor, film director, screenwriter, and producer.
His movies are good
PSearch List