Top 10 Best Drama Actors from South Korea
The Top Ten
1
Kim Hyun-joong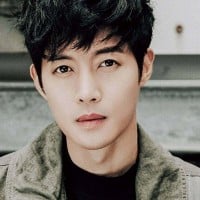 Kim Hyun-Joong is a South Korean entertainer, actor, singer, dancer, and the leader and main rapper of boyband SS501.
I like Kim Hyun Joong because he always tries his best at everything he does, gives it his all and it shows! I love the sound of his voice when he sings it's got that beautiful sound that makes you feel, kind of not the norm and I love it! He gives a great performance on stage, it's like magic! Like that voice of his.

I love his acting I've watched his work for many years. He has worked so hard and I've enjoyed all of his work.

The last drama I saw him in I was blown away! He was plane awesome! Inspiring Generation he showed us what a great actor he is! That was an award winning performance!
Kim Hyun Joong is the big screen. As he portray his characters, he has the ability to deliver their tone, stage presence, energetic, flexibility, diversity, and uncanny humor when needed. I feel strongly that he can deliver any character when challenged. Having him play as a detective would be awesome! A tough guy, yet, having a softer side for his victims that will help him to be determined to solve each case without losing himself. Look out Hollywood, there is a new detective in town and his name is Lt. Joong. Denzel Washington would be proud to hand over the rings to KHJ.
I love this boy. His voice is just transcendant - not technically the best, but the tone & quality is sublime. His acting is good - he conveys the characters well and after Inspiring Generation he's shown he's got the chops for an action star BIG time. More than that, though, is the EFFORT he always puts into whatever he does. He's going to go all the way to do it right and if it's not something that comes naturally to him he will LEARN how to do it.
KHJ is an amazing and dedicated actor who studies his characters. When he is on the screen, he has an uncanny ability to draw you into the character. His deliverance is one of the best I have seen. As a viewer, I expect the actors to bring it. If I can not believe in the characters and they are performing as "B" actors, I am highly disappointed. Thank you KHJ for always giving 100% in creating your on screen characters. Looking forward to more of your work. KUDOS!
2
Lee Min-ho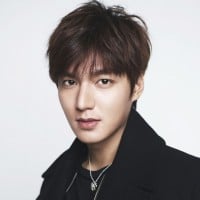 Lee Min-ho is a South Korean actor and singer. He first gained widespread fame in Korea and parts of Asia with his role as Gu Jun-pyo in Boys Over Flowers in 2009. The role won him a Best New Actor award at the 45th Baeksang Arts Awards.
How can somebody act so naturally? He is all of the characters he has played. Handsome, charismatic, with a lot of charm, sensual but tender. I do not no what I like the most about him. Probably his eyes, so intensive, expressive, beautiful. Or just the fact that he is. I love all of his characters and dramas, no exception. For this in quite unique.
I started watching Korean shows in the last six months. My girlfriend is from the Phillipines and is the one who told me how good the Korean acting was. Being an American, I never viewed other natioality shows. So I checked it out, and she was so right. Through my viewing I came across Lee Min Hoo. He is not only good looking, but his singing ability and acting is superb! So yes, he is #1 in my books!

Jan Pritchard
Lee Min Ho is definitely the most handsome actor. He is a good & talented actor, has charisma and a great amazing beautiful smile. My impression of him is that he is down-to-earth, sincere, sensitive soul and kind. He is natural and not put-on. Also, he has style, tall & elegant or casual yet handsome.
First of all, He is so damn handsome and looks like god aesthetically but besides this if we see his acting is just beautiful. Its natural. He is method actor and he beautifully portrays everything. Its like he is that particular character not lee min ho at the time.
3
Kim Soo-hyun
For me, as I have watched several dramas of Kim so Hyun such as Moon Embracing the Sun, Dream High, You Who Came from the Star, and Producers, also his movies Secretly Greatly, and The Thieves, I could say that he can be versatile and can portray his role as if he is really that person. Every drama or movie he's in, you can feel the sincerity of the character. He's not just in one angle but he's the best in all the angles of his portrayal.

Not only that, Kim so Hyun too is a very dignified, humble and compassionate man who is willing to give all his best so that he can repay the people who supports him well. He never forgets to thank his family and his fans. He is really a good example not only as an actor but also as a person.

I hope we could still see his marvelous acting skills and youthful face after he fulfills his enlisting in the military.

I admire Kim so Hyun a lot, and I hope many people would also see and appreciate his hardworks. Kudos Kim so Hyun oppa!
Kim so Hyun is the best and he is such a brilliant actor with a great personality. He is so handsome and cute at the same time. When I saw several dramas, I realized that his acting skills are great! If you see dramas where he is the main lead, I am pretty sure you are going to fall in love with him at first sight!
He is not only a very amazing actor, but he can sing and dance. His voice is so deep that it can make you fall in love even when he just speaks. This is versatility, this is talent, this is a real actor, this is Kim so Hyun.
Absolutely obsess with Kim so Hyun! Not only is he a perfection on screens but an absolute gem behind the scenes and in interviews. Such a down to earth funny hot man!
4
Jang Keun-suk
JKS is the multi-talented entertainer who can act, sing and dance very well. He is also a good MC and DJ too because his witty and funny comments plus his sexy deep voice always make the program more interesting. Not to mention he possess great body and handsome face. That's why he is selected for modeling, many magazine shootings and lots of commercial presenters. He is a versatile actor who can act from his inner. His eyes expression is the best no matter what role he plays. He is very professional in everything he does. His incredible talents and intelligence impressed me a lot. I wish people will look into his work deeply. To me... JKS is my most favorite and the best Korean actor.
He is such a versatile actor. He deserves even better and best. I always liked the way he performance in his every single drama and movie. He is quiet dedicated and passionate towards his career. Best applaud to jang guen suk such an diligent and versatile actor in S. Korea.
He's very good looking. He possess a unique personality. He acts very well on his drama. He is a versatile actor, he can play any roles that will be given to him... For me, he's the most handsome actor in South Korea,...
Unique personality! Can't help loving him as an actor. In my opinion he is the best drama actor so far. Expressive beautiful eyes. Can't stop watching his dramas. Way better than the rest! Hope he visits Philippines, too.
5
Kim Bum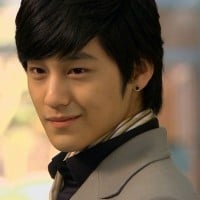 Kim Bum is VERY HANDSOME and SO HOT! When I showed the American girls, they think he is BEAUTIFUL! They said that among Asian guys, no one is better looking than him. Kim Bum is a good actor. He chooses difficult roles for his dramas and expresses different sides of his personality. Also, he is such a good singer with a nice, strong voice. I've seen him play piano, guitar, and saxophone. Overall, he is very talented and one of the most popular Korean actors.
The smile just blows me away. Cutest south korean actor. Loved him in boys before flowers with Kim so eun beautiful couple. still waiting for their lead role movie. If I were 10 years younger I would want to wake up to that smile everyday! Wake up Kim so eun!
Such a good actor and singer, but why he always second lead? His dramas are good and popular though. He's so HANDSOME! Hopefully, he'll get a leading role in upcoming dramas. Good luck! Wish you the best!
Kim Bum is SO CUTE and ADORABLE! He's been voted the best looking (most handsome) F4 member. I love his dramas and he's a good actor because of his body language and display of emotions.
6
Song Kang-ho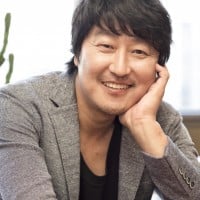 The actors in the top spots have a recurring voting reason of 'HE'S HOT' and 'HE'S HANDSOME' by these American fangirls who don't understand the film/acting industry and instead base their votes on someone's jawline.

Song Kang Ho is a real actor, he can copy real emotion and paint it as if he were a spectacular artist painting a canvas. He will always have my respect as an astoundingly talented actor, and not just someone praised for his good looks, but his talent also.
He's charming, and likeable, and his acting range is astonishing. He can play the comedic goofball or the principled cop with remarkable skill.
7 Bae Doona
8
Lee Joon-gi
He is so much more than just a pretty face. He is what is known as a triple threat in the entertainment world. He can Act, Dance and Sing! He pours himself into each role he takes on. He is one, of a very few actors, who is actually invested in his craft. He chooses challenging roles and commits completely to them. His comic timing is excellent and his ability to make you feel his characters internal conflict and pain is second to none. His smile brings joy and his tears convey deep wells of sorrow.
What I admire with him is the way he treats his fans. He knows that without them he will not be in that stage of being famous Korean actor. He is so down to earth and at the same time He has a baby face, his smile and killer looks will definitely knocks you down and his really very good in his craft, whether in acting, dancing and singing. I wonder what else he can offer for his fans.
Lee Joon Gi is the top South Korean Star. He has won so many awards for his movies and dramas. Not too long ago, he won the Best Actor Award in the 2015 Seoul Drama Awards for his drama 'Joseon Shooter'. His recent drama, 'The Scholar Who Walks The Night' is such a fantastic drama, the best drama in 2015. His acting performance can be considered a sterling one. He is incredible as an actor!
LEE JOON GI can ACT, SING, DANCE and is such a versatile entertainer. Read his instagram messages, watch his video clips and read the responses of his fans and you'll have a great day! His fans' messages are so funny. All his fans love him and are CRAZY about him! If you are sad, go to his INSTAGRAM and your life will be bright once more!
9
Ha Ji-won
"My favorite actress ever! Every single one of her dramas and movies were so awesome especially Empress Ki.She has done pretty much all genres possible: Medical, Action, Historical, Romantic Comedy, Thriller, and Horror. She does every single genre with perfection and plays roles with a lot of passion and effort.
My favourite Korean actor is Joo Jin-mo because he is not this list so after him my favourite Korean actress Ha Ji won because I saw the Korean historical T.V. series "empress ki " I became the big fan of Joo jin mo and ha Ji won and other cast
She is such a very versatile actress who can do more than expected. She has the passion and the character of an ideal celebrity.
She is my favorite actress in dramas and in movies as well. She can play any role with ease and passion. I love you Ha Ji Won.
10 Go Ah-sung
The Contenders
11
T.O.P
I like him in iris as he was act as a hunter who want to kill all iris characters. He should be number 1. His evil eyes, his skills give him some badass power.
T.O.P. is a excellent actor. Rapper and singer. A art collector. Doing Sotheby's on October 3rd. Extremely handsome...
T.O.P... You're the best actor with your evil's eyes..
I like T.O. P who act in Iris
12
So Ji-sub
He has some serious acting chops. Very subtle but deadly effective. He is one of those actors that pays enough attention to details - from the way the characters talk right down to the way they walk. Every characters he has played todate has distinctive characteristics that defines and separates them. Which only shows that he can be quite versatile.

Couple that with his good looks and charisma - you have a beautiful package of an actor in Ji Sub. He is one of South Korea's most precious leading actors the country should be proud to have.
He does everything infinitely well acting, rapping, modeling, he is intellegent and a deep thinker. He can do anything well he wants to because he is a true professional.
He is very handsome and cool.I like his drama oh my venus and master's sun.
13 Kim So-eun
14
Lee Seung-gi
He's the reason why I care about Korean culture in the first place. If I hadn't discovered him that fateful day I randomly browsed T.V. channels and came across him in 1n2d, I'd probably lost interest in anything Hallyu. I did watch him in Shining Inheritance before that, which is also the first drama to make me go absolutely crazy for it. It's how I recognized him. He has many talents that leads me to explore things related to acting, singing and variety shows. His smile is as bright as a hundred suns!
He's acting is very good. Every time there's this hug scene if he is the male lead. I really wanted to be the female lead and I can feel his love and warmness. He's also very very handsome and a smile killer. He's cute and a calm person. I love many actors but he's in my list of my favorite actors. He is also very smart and very talented. I envy I'm Yoona from Girls generation who is dating him right now. I am so jealous of her! Well hope all the best for you Lee Seunggi! I love You!
He's smart, modest, humble, has a perfect face and smile, multi-talented, good to the elders, and among all those 27 years old actors I personally think he's the pioneer. If you watched 1n2d you'll know why he's that perfect. Keep shining Seunggi-ya!
I really like him because he can portray his role very well, and he is a talented person. He is really cute especially when he smiled.
15
Kwon Sang-woo
He could act even with only his facial reaction. A very good actor who has been neglected so far...
Because his acting is very natural, cool, and his style is very comfortable.
Stairway to Heaven, sad love story, into the sun, cinderela man..
It's my favorite drama..
He's super handsome! Love him!
16 Choi Ji-woo
17
Song Il-kook
I started watching korean film in 2009 with jumong and since then, I've loved to watch any film that featured oppa! He's a great actor! Loads of love to you, sir!
He is best in the korea
Appa best in Korea
18 Byun Hee-bong
19
Park Yoo-chun
I loved him in rooftop prince, it was really great he acts with emotion and it shows. Among all korean actors he is my most favorite actor. He has this cute childish but sometimes mature and wise aura about him I just go crazy... Aww I liked sungkyukwan scandal but in rooftop prince his acting was way bettr, I miss you was kinda over the board crying for me, that I found myself laughing (I know right?! Its weird) whl watching serious scenes. Anyways conclusion is he is the best drama actor out there and I'll look forward to his future works. Saranghae yoochun oppa!
Lovely man who can grab your hearts unconsciously, his acting has been recognized by professional and his action in three days is so awesome, he never use stunt for any laga he did... cool and hot man at the same time
Best idol turned excellent actor. Does enjoyable dramas that showcases his strong points.
Because he is best actor and singer ever.
He'z so intelligent. He is so sweety and nice guy.
He has beautiful voice and beautiful fans ever.
I'm one of his fans. I'm CASSIOPEIA and I'm proud of this. TVXQ and JYJ someday will be together! I love you guys. Saranghae OPPA!
20
Yoo Ah-in
Seen most of his dramas and his acting skills are really amazing. He really potrays his characters well, regardless of whatever role he takes. Unlike most of the other famous actors with good looks and their charming, sweet and rich guy roles, YAI is definitely one of a kind. He takes on roles with flaws, roles that might not give him the best popularity but still carries them well. The way he acts makes audiences share a deep connection with the character he's portraying. Sure, some of his dramas may have bad endings but I do not think that a good actor means choosing a drama with a good ending that would please everyone. His acting skills are great, no doubt (even for the badly criticized dramas, he acted really well on his part). I was charmed by not only his talent in acting, but his depths as a person. He's intellectual and inspiring. An actor who's not acting just for fame, but who wants to make a difference in the acting industry. A positive difference.
He is a very good actor
He deserves to be upper
A good actor as a king in Jang Ok Jung Drama. He have a naturall acting.
21
Kim Woo-bin
He's a hottie... He may play bad boy role all his life, but he will be the one I love most compare to any protagonist leading actors. YOU ROCK MAN!
Ridiculous. kim woo bin number 29? yeah right. You guys don't appreciate talent
22
Jo In-sung
He is one of the bests in Korea. He can act well and he portrays his role with passion and feeling. He is also very cute...
One of the best Drama actors I've seen. The way he acts, it's just so captivating.
He is very handsome and talented actor. His eyes are full of emotions. He does woonderful works.
23 Park Hae-il
24
Ji Sung
He is one of the best actor. Kill me heal me would be one of the best drama I've ever seen because of he amazingly portray the main lead with seven multiple persona.
Ji Sung should be #1 on the best SK actors of today's time. Loved the drama series "Secret" especially. No matter what drama he makes, it won't disappoint you!
Dude, I don't know why he is at number 46. He's probably one of the most capable actors in the industry!
A pillar of drama acting
25
Ji Chang-wook
Versatile actor and extremely good looking. He's mesmerizing to watch because he's so talented.
Chang Wook is my number one. After watching Healer I could'nt watch anything else for awhile, he is just something else. Incredible actor!
He played his role in "Empress Li" very well. Thanks to him I loved watching it. Besides that he's also very handsome *. *
He's a hottie... he will be the one I love most compare to any protagonist leading actors.
PSearch List