Best Star Wars Actors
The Top Ten
1
Ewan McGregor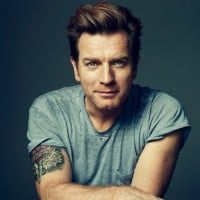 Ewan Gordon McGregor is a Scottish actor. His first professional role was in 1993, when he won a leading role in the Channel 4 series Lipstick on Your Collar.
Ewan McGregor is an amazing actor! He is enthusiastic, funny and he definitely has a serious side. In episode three: revenge of the sith, the battle on mustafar was amazing! Sad, but awesome! Ewan McGregor makes the Star Wars saga come alive with his passion and caring attitude towards Anakin as a master and as a brother! I can't imagine watching the Star Wars saga without obi wan or a different person playing him!
Okay, we're talking about the best Star Wars actors, not the best actors in Star Wars. Ewan McGregor definitely tops that list, especially with his little monologue on Mustafar
Hard to choose between McGregor, John Boyega and Oscar Isaac. But McGregor wins because he pretty much single handedly made the entire prequel series bearable.
2
Harrison Ford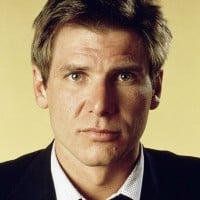 Harrison Ford is an American actor and film producer. He gained worldwide fame for his starring roles as Han Solo in the original Star Wars epic space opera trilogy and the titular character of the Indiana Jones film series.
EWAN MCGREGOR? You've got to be kidding me. Harrison Ford is a legend and obviously the best Star Wars actor. McGregor was pretty bad... not terrible, but definitely not great.
How is Harrison Ford beneath Ewan McGregor? Han Solo was in every way better than Obi Wan in terms of character portrayal. I think old Obi Wan in episode 4 was better than prequel Kenobi
I would personally vote for harrison ford and ewan mcgregor, but I can't. Love them both they're too good to be true
3
Mark Hamill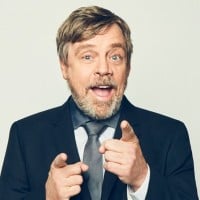 Mark Richard Hamill is an American actor and voice actor. He is best known for his portrayal of Luke Skywalker in the original Star Wars trilogy – Star Wars, The Empire Strikes Back, and Return of the Jedi and his portrayal of the Joker in Batman: the Animated Series.
Mark Hamill is a great Luke skywalker! He has so much energy, happiness and kindness! I think he really made Luke stand out in the saga and come to think of it, my friend actually met him! For real! He is a great actor and he made Star Wars come alive with his presence in the movies! Even with his death in the last Jedi, that was the coolest way to die I've ever seen! It was very heartbreaking when he died but he died in peace. Mark, you did a great job and we all loved your enthusiasm towards the movies!
Definitely deserves to be number two, behind Harrison Ford. Mark does a great job playing Luke Skywalker in the time frame he was in. Why do you think most people like the prequels over the sequels.
This man is the heart and soul of Star Wars.
4
Samuel L. Jackson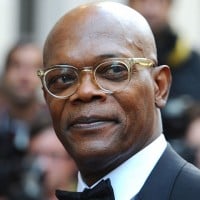 Samuel Leroy Jackson is an American actor and film producer. He achieved prominence and critical acclaim in the early 1990s with films such as Jungle Fever, Patriot Games, Amos & Andrew, True Romance, Jurassic Park and his collaborations with director Quentin Tarantino including Pulp Fiction, Jackie Brown, Django Unchained & The Hateful Eight.
Naw, the badness of the prequels turned his acting bad.
You guys are saying this because he is black give the man a praise he did well
5
Christopher Lee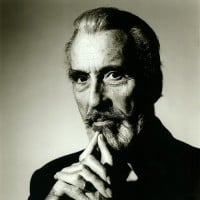 Sir Christopher Frank Carandini Lee (1922-2015) was an English actor, singer, and author. He was best known for his villainous roles in films such as Dracula in the Hammer Horror films, Francisco Scaramanga in the James Bond film The Man with the Golden Gun, Saruman in the Lord of the Rings and Hobbit trilogies, and Count Dooku in the second and third films of the Star Wars prequel trilogy. He was also a heavy metal musician who released four albums and three EPs.
I've been looking forward to this.
RIP he was a good one
6
Carrie Fisher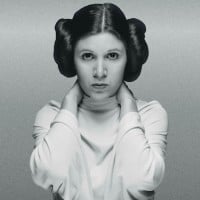 Carrie Frances Fisher (1956-2016) was an American actress, screenwriter, author, producer, and humorist. She was the daughter of singer Eddie Fisher and actress Debbie Reynolds. Fisher was known for playing Princess Leia in the Star Wars film series.
She should be Number 1. Come on guys vote for the best actor/writer/ everything, Carrie Fisher. RIP, Carrie.
She was such a good character.
In memory of Princess Leia.
7
Natalie Portman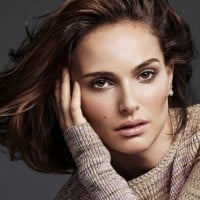 Natalie Portman is an actress, film producer and film director with dual American and Israeli citizenship. Portman is best known for her roles as Padmé Amidala in the Star Wars prequel trilogy and Nina Sayers in Black Swan. She won an Academy Award, a Golden Globe Award, and a Screen Actors Guild Award, among other accolades, for her performance in the latter.
Natalie is the best to play Padme Amidala I can't imagine another person playing her ever! She is beautiful a great actor and she made the movie feel real! When I was little I thought Star Wars was a true story bc of her and Hayden Christensen! Great job Natalie!
I thought Natalie was fantastic as Padme, and her acting although flawed was pretty good! She is an Oscar winning actress, and it shows in comparison to Leia, who was played well by Carrie Fisher R.I.P.❤️! Portman's magic, acting and perfect beauty make her more lovable and charming then Carrie Fisher's Leia! Love you Fisher, but Portman's Padme is the most badass and sexy female lead SW has to offer!
Natalie is the perfect fit for Padme! She is funny, kind, enthusiastic and much much more! The first time I watched the first episode I saw Padme Amidala I felt like I was living a dream she just made the movies come alive! Her hair is outrageously amazing so beautiful, and so many styles! She is the perfect fit for anakin and she even made there love look real!- nat and hayden 4 ever!❤️❤️
8
Liam Neeson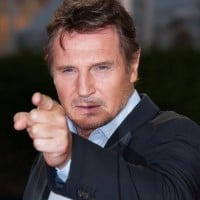 Liam John Neeson, OBE is an actor from Northern Ireland. In 1976, he joined the Lyric Players' Theatre in Belfast for two years. He then acted in the Arthurian film, Excalibur.
It was George Lucas's fault he gave him such a poor script. Otherwise, I really like him
9
Hayden Christensen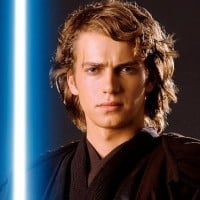 Hayden Christensen is a Canadian-American actor and producer. He began his career on Canadian television at the age of 13, then diversified into American television in the late 1990s.

Hayden was born in Vancouver British Columbia, but was later raised in Thornhill Ontario, where he attended Baythorn Public School and EJ Sands Public School.

Hayden got his big break in Hollywood, by playing... read more
My family and I think Hayden doesn't deserve all the hate and he's a great choice to play Anakin Skywalker/Darth Vader. He's a very good-looking man and he did the best he could with all the wooden dialogue in the script; Hayden really can act but the dialogue made it look bad. If you watch the Obi-Wan Kenobi series, his terrifying facial expression's after Obi-Wan Kenobi slashes part of the Darth Vader mask proves that he is an amazing casting choice for the most popular Star Wars character.
Best actor ever! Say what you want about him but he had to play a character suffering from mental illnesses, lost his mother and was born a slave! The 'cringe lines' as you guys call them are the directors fault! Very underrated, hope he returns! He is also very kind and happy in real life too #Hayden4ever
Just fantastic! Best actor of all time! Everyone who disagrees just want to blame someone for something out of their control. Very underrated, I hope he understands that we all love him. And I hope he returns soon. He deserves all the love he can get
10
Alec Guinness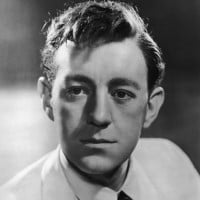 Sir Alec Guinness was an English actor. After an early career on the stage, he was featured in several of the Ealing Comedies, including The Ladykillers and Kind Hearts and Coronets in which he played eight different characters.
As much as Alec Guinness wasn't too fond of Star Wars in general, he gave a really great performance and I really love old Obi-Wan Kenobi so much.
The Contenders
11
Ian McDiarmid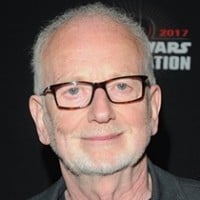 Ian McDiarmid is an amazing actor and his performance as the main Star Wars villain makes you want to hate the character but also love the actor at the same time. Also, his Palpatine scream is both awesome and hilarious.
I can feel your anger!
12
Daisy Ridley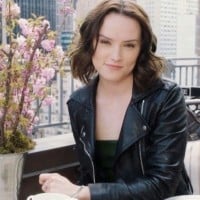 Daisy Jazz Isobel Ridley is an English actress. She began her acting career by appearing in minor television roles, before being cast as the main protagonist, Rey, in the Star Wars sequel trilogy – first appearing in Star Wars: The Force Awakens.
Why is everyone just saying she's good bc of her accent?! As a Britt myself, I find this completely natural being surrounded by the same accents every day. People actually need to appreciate what a good actor she is aside from the voice! She's amazing!
Rey is the Star Wars female best actor ever. And I love her British accent. She is my favorite fighter of Star Wars too. So do not be a hater and vote for REY.
Her british accent really suits rey.#
13
James Earl Jones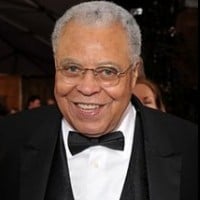 James Earl Jones is an American actor who in a career spanning more than 60 years has become known as "one of America's most distinguished and versatile" actors and "one of the greatest actors in American history." Since his Broadway debut in 1957, Jones has won many awards, including a Tony Award and Golden Globe Award for his role in The Great White Hope.
The voice of Darth Vader still does it best. Since David Prowse's voice didn't sound sinister enough, the creators went with someone who sounded very dark and menacing. He may not voice him anymore, but true Star Wars fans will always remember how awesome he is.
Such an icon in Star Wars. Such a great voice
14
Adam Driver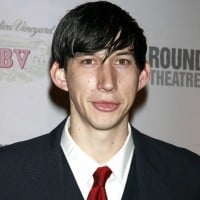 This actor=So hot, so cute, so kind to everyone, and very funny! kylo ren is my baby in the star wars universe now...to hell maul and Vader! They are so bland compared to this guy...Adam really does a good job in this movie.
He nailed the angry teen thing!
15
Frank Oz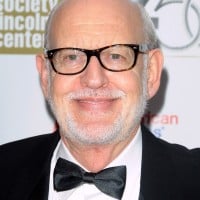 Great voice for Yoda, Frank oz is.
He is the best Yoda ever
16
Peter Cushing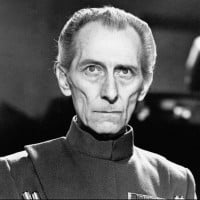 17
Billy Dee Williams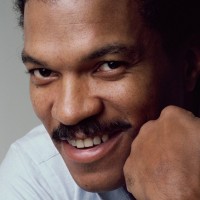 18
Oscar Isaac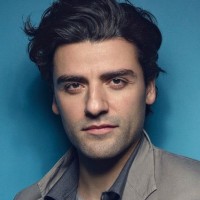 I am so excited for the new Addams Family movie. You are playing Gomez Addams in your movie
19
John Boyega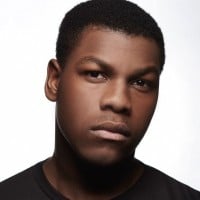 Finn is the best character in the Sequel Trilogy who was sadly wasted because of a Mary-Sue. John Boyega brought the very captivating and sympathetic Finn to life and he gave a great acting effort in all three films.
20
Jake Lloyd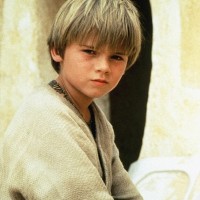 I feel so bad for poor Jake Lloyd. He was only a little kid at the time but after he played Anakin Skywalker in Episode 1, he spent most of his life being harshly bullied by toxic Star Wars fans. He didn't deserve to be treated this way; he should be honored for being the one chosen to play Anakin in his youth.

To this day, Lloyd is in a hospital slowly recovering from his trauma. I hope he gets better soon.
Good job playing anakin
21
Donald Glover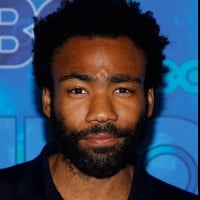 Donald McKinley Glover Jr. is an American actor, comedian, writer, director, rapper, singer, songwriter, producer and DJ. He performs music under the stage name Childish Gambino and as a DJ under the name mcDJ. He has starred in many films such as Guava Island, The Martian, Spiderman: Homecoming, The Muppets, Magic Mike XXL and Solo: A Star Wars Story. He is also well known for songs such as This is America, Redbone, Bonfire, Freaks and Geeks, 3005, Sweatpants and Feels Like Summer.
22
Kenny Baker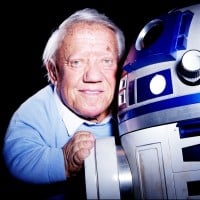 Kenneth George "Kenny" Baker was an English actor and musician. He is best known for portraying the character R2-D2 in the Star Wars science fiction movie franchise.
23
Felicity Jones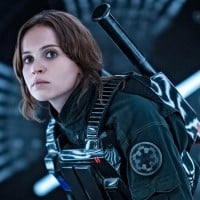 24
David Prowse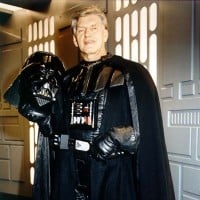 25
Anthony Daniels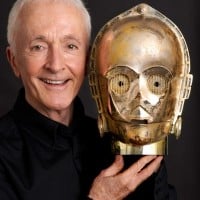 He was the only actor to be in every Star Wars movie. He should have gotten a higher place
PSearch List