Top 10 Oscar Predictions for 2017
The Oscars are coming up! So I decided to make some predictions as to what movies will win in certain categories! There's a chance that the predictions might be wrong but we will find out on Sunday!

The Top Ten

1 Best Animated Feature Film - Zootopia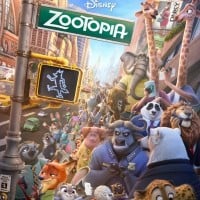 Look, we all know Zootopia is going to win! It can't be anymore obvious! It already won a Golden Globe, there's no doubt it will win an Oscar too! The academy always seems to favor Disney films! I really want Kubo to win, but it probably won't since it's NOT a Disney film! As for the other nominees, well I haven't seen Red Turtle or My Life as a Zucchini. But as for Moana, it was good but probably the most overrated Disney film ever! I have no idea why it gets this much praise! If Kubo doesn't win, then I really hope Zootopia wins! It's a very great Disney movie! So if it wins an Oscar, that will be great! It's too bad Finding Dory didn't get nominated.
2
Best Visual Effects - The Jungle Book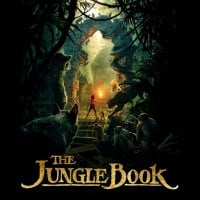 If you've seen the movie, then it definitely goes without saying that the live action Jungle Book movie will win the Oscar for best visual effects! I mean, how could it not!? They made an entire jungle using CGI and it looks so real! And the CGI animals look very realistic! There were times when I couldn't tell if they were real or fake! They put so much detail in the animals to make them look real! Doctor Strange has amazing visual effects too, but I feel like Jungle Book will win for it's more realistic feel! Also, apparently they're making a "live action" Lion King movie. Which means that the entire movie will be CGI since there are absolutely no humans in it. So I don't know why they're calling it a live action movie. I'm not that excited for it but maybe it will be good! I'm glad they're James Earl Jones to voice Mufasa again!
The Jungle Book made me pretty surprised the fact the CGI makes you feel like it's actually happening. I'm hoping this wins.
Yup, this is definitely a major possibility.
3
Best Actor in a Leading Role - Denzel Washington (Fences)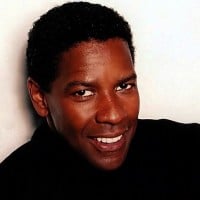 Fences was a Broadway show that opened in 1987. The play was then revived in 2010 with Denzel Washington in it. And in the 2016 movie, they had Denzel Washington reprise his role as Troy. I don't think Denzel SHOULD win, but he most likely WILL win! He won a Tony award for his performance in the 2010 revival, so it makes sense that he would win an Oscar for his performance in the movie. Denzel did a pretty great job in this movie! I personally don't think he should win the Oscar considering that there are two other nominees who I thought were better, but I'd still be happy if he does!

EDIT: Ok, I was wrong on this one. Casey Affleck won.
4
Best Picture - La La Land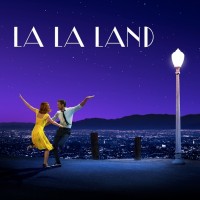 My biggest regret is not seeing this when it first came out. I just recently saw it and WOW! This movie is amazing! At first I was confused about why this movie was nominated for 14 Oscars, but after seeing the movie, I can certainly see why! I've always been a fan of musicals, and this is one of the best musicals I've seen! I think it's pretty clear that this will win best picture! Everything about it is awesome! Since I'm a music major in college, this was something that really caught my interest! Ryan Gosling actually had to learn how to play the piano for this movie! He learned it faster than I learned it! La La Land is very well written, very well shot, and the actors give excellent performances! Definitely the best film to come out in 2016!

EDIT: Wow! That was very upsetting! At first they said La La Land won best picture, but it turned out to be a misunderstanding! Moonlight won! That was a pretty big slap in the face.
Congrats to moonlight winning the one that ultimately matters most. Maybe I should check that out, winning both here and the Golden Globes must mean a lot about the film as a whole.
5
Best Adapted Screenplay - Moonlight
Moonlight was one of the best reviewed movies to come out in 2016! I personally didn't love it but I enjoyed it! Some of the categories that Moonlight is nominated for are the same ones that La La Land is nominated for. Which gives it some competition. So the award for best adapted screenplay will most likely be its victory! Honestly, the script is brilliant! A lot of people seem to really love it so it definitely has a very high chance!
6
Best Animated Feature Film - Kubo And The Two Strings
I really liked it
7
Best Actress in a Leading Role - Emma Stone (La La Land)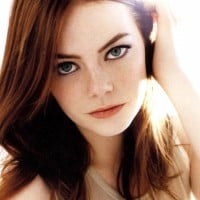 I never thought I'd say this, but Emma Stone was actually a good actress in this movie! Normally, her acting isn't that great, but her performance in La La Land was very believable! Through Emma's emotions, we can understand her character's struggles! We know the problems she's going through and it feels very real! That scene where Mia is auditioning for a movie and singing during that audition was very powerful! This is honestly Emma Stone's best performance!
In my opinion Amy Adams performance in Arrival was much better. It's so stupid that she was not even nominated. Emma was good but I was not blown away.
8
Best Visual Effects - Doctor Strange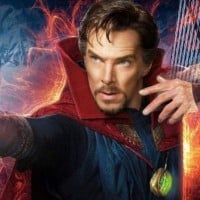 9
Best Animated Short Film - Piper
This is one of the most adorable short films Pixar has ever created! If you don't know what Piper is, it's the short film that was shown with Finding Dory in theaters. I'm glad this was nominated instead of that awful Inner Workings short! Piper has some excellent animation! It's CGI animation but it looks very real! The water animation, in my opinion, looks better than the water in Moana! The little bird featured in this short is just so adorable! This is probably my favorite Pixar short film! I feel like it will definitely win an Oscar!
At least Pixar got an Animated Short nomination after Finding Dory was unfairly snubbed.
10
Best Original Screenplay - Manchester by the Sea
Well it's either this or La La Land! Both are very well written movies! But I feel like the writing in Manchester by the Sea is slightly better! The story is very powerful and pretty emotional at times! Kenneth Lonergan really shows his writing talent in this film in the best way possible! This movie isn't as good as La La Land, however, but the writing has much more of an impact! I should really watch this movie again some day! Very excellent!
The Contenders
11
Best Director - Damien Chazelle (La La Land)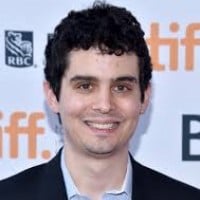 Damien Chazelle yet again shows that he is an awesome director! He also directed Whiplash! One of my favorite movies of 2014! And honestly, La La Land is a lot better! It takes a true amount of genius to create a movie like this! The use of visual storytelling is very well done! All the actors give excellent performances! Chazelle did a very great job of making an excellent musical! Although there's still a chance that Barry Jenkins might win for directing Moonlight.
12
Best Picture - Fences
I think La La Land will win. Not this one.
13
Best Original Song - City of Stars (La La Land)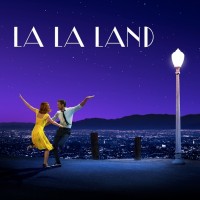 Two of the songs from La La Land got nominated! I had a hard time choosing which one was the better song! Audition is very great, but honestly, City of Stars is better. Ryan Gosling and Emma Stone really sing well together! Some people might argue that How Far I'll Go will win the Oscar, and while it's a good song, it doesn't really have as much of an impact as City of Stars. I don't even know why Can't Stop the Feeling got nominated! I'm currently learning how to play City of Stars on the piano! It is such a great song!
14
Best Director - Mel Gibson (Hacksaw Ridge)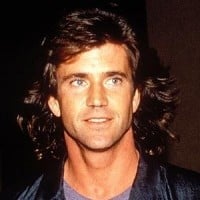 Mel Colmcille Gerard Gibson AO is an American actor and filmmaker. He is best known for his action hero roles, namely his breakout role as Max Rockatansky in the first three films in the Mad Max post-apocalyptic action series, and as Martin Riggs in the Lethal Weapon buddy cop film series.
15 Best Original Screenplay - Hell or High Water
16
Best Actress in a Leading Role - Meryl Streep (Florence Foster Jenkins)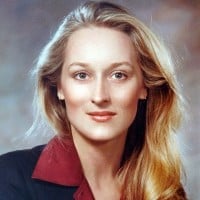 Once again an undeserved nomination ( best leading actress ) for Meryl Streep. Amy Adams who really deserved to be nominated for her performance in " Arrival " as best leading actress wasn't even mentioned. I smell some rotten Hollywood politics ( as usual ).
17
Best Actress in a Supporting Role - Michelle Williams (Manchester by the Sea)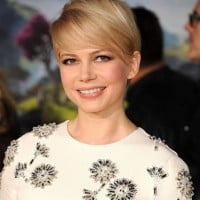 Don't know if she will win for this movie but Michelle Williams still remains a very good actress ( she was nominated 4 times for the Oscars but never won ).
18 Best Adapted Screenplay - Hidden Figures
19
Best Animated Short Film - Inner Workings
I hated this short! I hope it never gets nominated for an Oscar.
20 Best Sound Editing - Sully
21 Best Cinematography - Silence