Top 10 Most Talented Actors and Actresses of All Time
Some actors and actresses are unforgettable. It doesn't matter when they acted or how many Oscars they were awarded. This isn't only a list based on their popularity because many actors or actresses become popular but quickly fade away as time goes. This is all about acting skill.

So, I've made a list of actors and actresses who are or were the most talented.

The Top Ten

1 Tom Hanks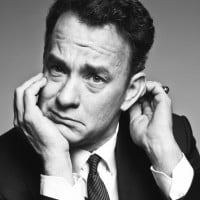 Thomas Jeffrey "Tom" Hanks (born July 9, 1956) is an American actor and filmmaker. He is known for his roles in Splash, Big, Turner & Hooch, Philadelphia, Forrest Gump, Apollo 13, Saving Private Ryan, You've Got Mail, The Green Mile, the Toy Story Franchise, Cast Away, The Da Vinci Code, Captain Phillips, and Saving Mr. Banks.
Most versatile, for sure. Hanks has had all time classics in all genres: Drama: Forest Gump, Philadelphia, Apollo 13, A league of their own, Cast Away, Captain Phillips, Sully. Mob Epic: Road to Perdition. War Epic: Saving Private Ryan. Comedy: Big, Splash. Romance: Sleepless in Seattle, you've got mail. Animated: Toy Story. . . He can do it all
2
Jack Nicholson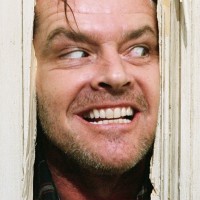 John Joseph Nicholson (born April 22, 1937) is an American actor and filmmaker, who has performed for over 60 years. Nicholson is known for playing a wide range of starring or supporting roles, including satirical comedy, romance and dark portrayals of antiheroes and psychopathic characters. In many of his films, he has played the "eternal outsider, the sardonic drifter," someone who rebels against the social structure.
3
Robert De Niro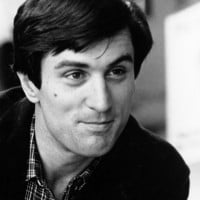 Robert Anthony De Niro Jr. (born August 17, 1943) is an American actor and producer. He is particularly known for his nine collaborations with filmmaker Martin Scorsese, and is the recipient of various accolades, including two Academy Awards, a Golden Globe Award, the Cecil B. DeMille Award, and a Screen Actors Guild Life Achievement Award. In 2009, De Niro received the Kennedy Center Honor, and received a Presidential Medal of Freedom from U.S. President Barack Obama in 2016. ...read more.
His film history speaks for it self!
4
Marlon Brando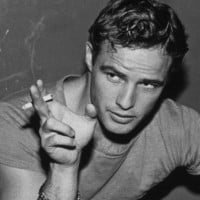 Marlon Brando, Jr. was an American actor, film director, and activist. He is credited with bringing a gripping realism to film acting, and is often cited as one of the greatest and most influential actors of all time. He died on July 1, 2004 at the age of 80.
His slow paced acting of Godfather made him timeless legend.
5
Robin Williams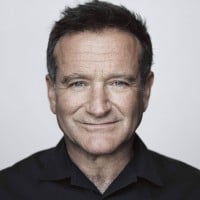 Robin McLaurin Williams was an American actor and comedian. Starting as a stand-up comedian in San Francisco and Los Angeles in the mid-1970s, he is credited with leading San Francisco's comedy renaissance. He died in 2014.
6
Paul Newman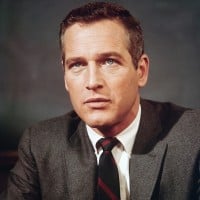 Paul Leonard Newman was an American actor, film director, entrepreneur, professional racing driver and team owner, environmentalist, activist and philanthropist.
7
Meryl Streep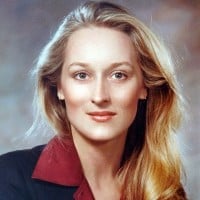 Mary Louise "Meryl" Streep is an American actress. Cited in the media as the "best actress of her generation", Streep is particularly known for her versatility in her roles, transformation into the characters she plays, and her accent adaptation.
Many undeseved nominations however. Amy Adams was better than her in " Julie and Julia " and " Doubt ". She was not very good in the " Deer Hunters ". Undeseved oscar for " The Iron Lady ". Talented but also too overrated.
8
Al Pacino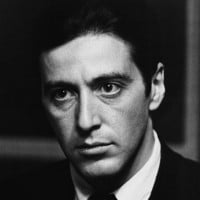 Alfredo James "Al" (April 25, 1940) Pacino is an American actor and filmmaker. Pacino has had a career spanning more than five decades, during which time he has received numerous accolades and honors.
9
Anthony Hopkins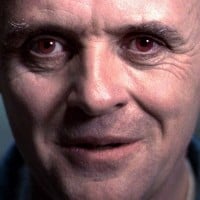 Sir Philip Anthony Hopkins CBE is a Welsh actor, director, and producer. He was born on December 31, 1937 in Margam, Wales. He is known for winning the Academy Award for Best Actor in 1992, and was nominated three additional times. Hopkins has also won three BAFTAs, two Emmys, and the Cecil B. DeMille Award. In 1993, he was knighted by Queen Elizabeth II for services to the arts.
10
Katharine Hepburn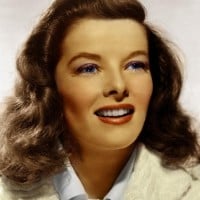 Katharine Houghton Hepburn was an American actress. Known for her fierce independence and spirited personality, Hepburn was a leading lady in Hollywood for more than 60 years.
The real number one actress of all time.
The Contenders
11
Morgan Freeman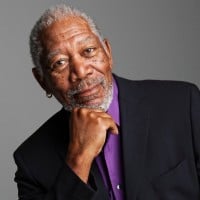 Morgan Freeman (born June 1, 1937) is an American actor, director and narrator. He has appeared in a range of film genres portraying character roles and is particularly known for his distinctive deep voice. Freeman won an Academy Award in 2005 for Best Supporting Actor with Million Dollar Baby (2004), and he has received Oscar nominations for his performances in Street Smart (1987), Driving Miss Daisy,... read more
12
Marilyn Monroe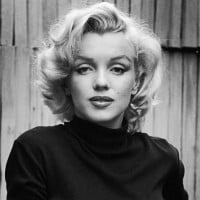 Marilyn Monroe (born Norma Jeane Mortenson Baker; June 1, 1926 – August 5, 1962) was an American actress, singer and model. Decades after her unexpected death, she has remained one of Hollywood's greatest sex symbols with her eye-catching style, champagne blond hair, and breathless manner of speaking. She continues to be considered a major popular culture icon. ...read more.
13
Elizabeth Taylor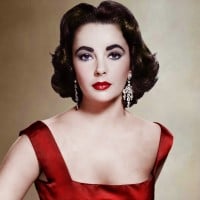 Dame Elizabeth Rosemond Taylor, DBE (February 27, 1932 – March 23, 2011) was a British-American actress, businesswoman, and humanitarian. She began as a child actress in the early 1940s, and was one of the most popular stars of classical Hollywood cinema in the 1950s. She continued her career successfully into the 1960s, and remained a well known public figure for the rest of her life. The American Film Institute named her the seventh-greatest female screen legend.
14
Elvis Presley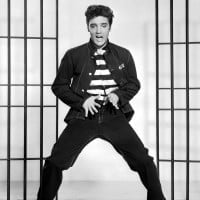 Elvis Aaron Presley (January 8, 1935 – August 16, 1977) was an American singer and actor. Dubbed the "King of Rock and Roll", he is regarded as one of the most significant cultural icons of the 20th century. His energized interpretations of songs and sexually provocative performance style, combined with a singularly potent mix of influences across color lines during a transformative era in race relations, led him to both great success and initial controversy. ...read more.
Unlike fellow singers such as Sinatra, Elvis was sadly never given anywhere near as many chances by Hollywood to prove himself to be a legendary actor. His focused dramatic performance in Flaming Star and his laid-back comic timing in Follow That Dream, however, indicated what he was well capable of when given a good script and solid direction. One wishes he was given more movies worthy of his talent and charisma.
15
Johnny Depp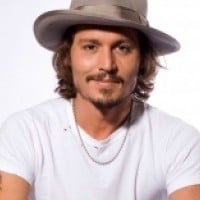 John Christopher "Johnny" Depp II (born June 9, 1963) is an American actor, producer, and musician. He has won the Golden Globe Award and Screen Actors Guild Award for Best Actor. His role in a movie is often rather big. His character is often on the "loopy side" and his character being in a darker state of mind, etc.
Please make Johnny depp in the first position .He is the best actor I have ever seen .Any one cannot be replaced with him in pirates of caribbean. He is the most talented person I have ever seen
16
Leonardo DiCaprio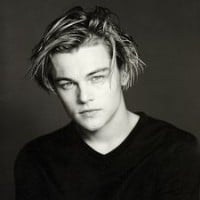 Leonardo Wilhelm DiCaprio (born November 11, 1974) is an American actor and film producer. Known for his work in biopics and period films, he is the recipient of numerous accolades, including an Academy Award, a British Academy Film Award, and three Golden Globe Awards. As of 2019, his films have grossed over $7.2 billion worldwide, and he has been placed eight times in annual rankings of the world's highest-paid actors. ...read more.
Most talented, most handsome, the Best!
17
Mohan Lal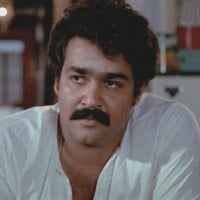 Mohanlal Viswanathan Nair (born 21 May 1960), better known as Mohanlal (and affectionately by fans as "Lalettan"), is an Indian actor best known for his work in Malayalam films. Film critics, contemporaries, and other experts consider him as one of the greatest actors in Indian cinema for his versatile and natural acting... read more
Best in India as commented by all other great actors in India... Also comes par with other worldwide actors with respect to the acting techniques and popularity.
He is one of the best from kerala, India. He is know for his naturality and flexibility. His performance in OPPam is world class that surpasses the performance of Al Pacino Oscar winning performance The Scent of a women
Mohan Lal is talented I have to say
He has worked in Indian industry for 38 years and he is the best.
18
Shah Rukh Khan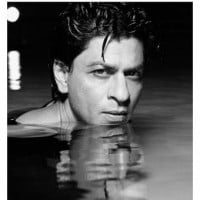 Shah Rukh Khan, also known as SRK, is an Indian film actor, producer, and television personality. Referred to in the media as the "Badshah of Bollywood", "King of Bollywood", "King Khan", he has appeared in more than 80 Bollywood films, and earned numerous accolades, including 14 Filmfare Awards.
He is the most fabulous actor in the whole world.
No one can match his acting skills.
19
Heath Ledger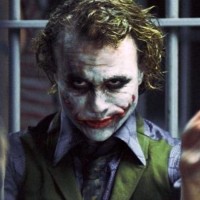 Heath Andrew Ledger was an Australian actor and director. After performing roles in Australian television and film during the 1990s, Ledger left for the United States in 1998 to develop his film career.
If his life was not cut short in 2008, he would have been up there in the top 5.
Just performed one role and it's the greatest performance of all time
20
Dustin Hoffman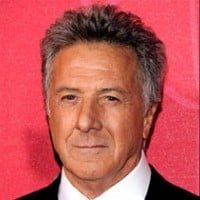 Dustin Lee Hoffman is an American actor and director with a career in film, television, and theatre since 1960. He has been known for his versatile portrayals of antiheroes and vulnerable characters.
21
Naomi Watts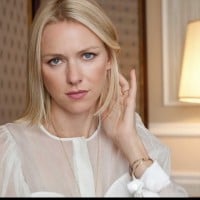 Naomi Ellen Watts is a British actress. She made her screen debut in the Australian drama film For Love Alone and then appeared in the Australian television series Hey Dad..!
She is so underrated.
22
Philip Seymour Hoffman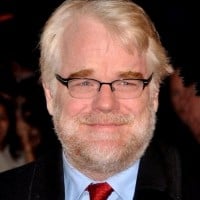 Philip Seymour Hoffman (July 23, 1967 – February 2, 2014) was an American actor. Known for his distinctive supporting and character roles— eccentrics, lowlifes, underdogs, and misfits—he acted in many films and theatrical productions, including leading roles, from the early 1990s until his death in 2014. He was voted one of the 50 greatest actors of all time in a 2022 readers' poll by Empire... read more
Brilliant, brave, vulnerable.
23
Edward Norton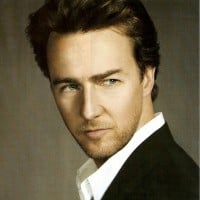 Edward Harrison Norton is an American actor, filmmaker and activist. He has been nominated for three Academy Awards for his work in the films Primal Fear, American History X and Birdman.
24
Jim Carrey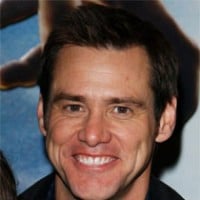 James Eugene "Jim" Carrey is a Canadian American actor, comedian, impressionist, screenwriter, and producer. He is well known for comedic roles in films such as Ace Ventura: Pet Detective, The Mask , Dumb and Dumber, Ace Ventura: When Nature Calls, The Cable Guy, Liar Liar, How the Grinch Stole Christmas, and Bruce Almighty. He is also acclaimed for his serious roles in The Truman Show, Man of the Moon, and Eternal Sunshine of the Spotless Mind. He has been nominated for five Golden Globe Awards for Best Actor - Motion Picture Musical or Comedy for The Mask, Liar Liar, Man on the Moon (for which he won), How the Grinch Stole Christmas, and Eternal Sunshine of the Spotless Mind. In 1999, he won ...read more.
He is one of the greatest actors of all time.
He is no doubt a legendary actor!
25
Christian Bale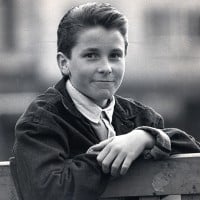 Christian Charles Philip Bale (born 30 January 1974) is an English actor. Known for his versatility and physical transformations for his roles, he has been a leading man in films of several genres. He has received various accolades, including an Academy Award and two Golden Globe Awards. Forbes magazine ranked him as one of the highest-paid actors in 2014. ...read more.
PSearch List