Top 10 Music Album Covers Featuring Buildings
Metal_Treasure
This list focuses on the cover arts but you can share your opinion about the music as well.
You can click on the images to zoom them and see more details.
The Top Ten
1
Live - Blind Guardian
This feels so natural. Like, you could just walk these middle ages streets and find this cozy tavern hidden somewhere. I must say I love these kind of scenes. It feels a bit fantasy like but it's not overblown to blockbuster levels, it's just small and comfortable. - Martin_Canine
Hands down (cover painting by Andreas Marshall who made most of Blind Guardian's cover arts).
"Live" is a live album by a band nicknamed "The Bards" (after their most popular song "The Bard's Song"). So Marshall depitded the bards from Blind Guardian playing live the "Bard's Tavern". Blind Guardian songs are fantasy themed so is the cover.
Every detail of this artwork is awesome - it's even possible to see one of the bards through the tavern window, several clients, a dragon's tail next to the entrance, lights in the castles located on the street that is a 2nd level street, the stairway between the two street levels, an so on. - Metal_Treasure
2
Black Sabbath - Black Sabbath

It reminds me very much of the visuals and mood of Wes Craven's "Left House on the Left". Which is good because I really love the movie. - Martin_Canine
3
Infinite - Stratovarius

My mind says "it has all the elements you love about cover. Water is always fascinating and you love science fiction, plus it looks shiny and that always looks awesome."

But my heart says it somehow looks a bit cheesy and set up. I can't tell why because my mind is actually right. - Martin_Canine
4
Voodoo - King Diamond

Very very very atmospheric. Is someone here an art expert? I don't know why but I like this cover so terribly much. - Martin_Canine
Martin_Canine - thanks for the compliment. No, I am no an art expert. - Metal_Treasure
5
The Mystery of Time - Avantasia

6
Poets & Madmen - Savatage

7
Them - King Diamond

8
Earthborn Evolution - Beyond Creation

9
Wish You Were Here - Pink Floyd

10
Moving Pictures - Rush

The Contenders
11
Powerslave - Iron Maiden

12
Oceania - Smashing Pumpkins

13
Views - Drake

Much like "Fashionably Late" by Falling in Reverse, but on a much bigger scale. - Martin_Canine
Would be an explanation, but he has used the term "the 6" before, refering to Toronto and its area code 416. I didn't know this was a particular building and therefore didn't know it was a literal depiction of Views from Toronto. But maybe the 6th level thing was intentional as a double entendre. - Martin_Canine
Working title "Views from the 6" may refer to the 6th level of the tower where he sits. On the image you see only 5 levels but there's a ground level so he's on the 6th.
And yes, I can see a "I don't care if I fall down and die" attitude". - Metal_Treasure
@Martin - yes, it's "on a much bigger scale". This is the famous CN Tower in Toronto, a Canadian symbol and one of the biggest tourist attractions, along with Niagara Falls. Views from CN Tower are really great (360°) but where he sits is not allowed. CN Tower is a 553 m-high tower.
There's a safe 360 Restaurant up there, a revolving restaurant that completes a full rotation once every 72 minutes, which is at 351 m (1,151.6 ft). Views are truly incredible - you see the city, lake Ontario, its islands, and on a sunny day you can see some buildings in the US, on the other side of the lake. - Metal_Treasure
Oh that must be really beautiful. Now I get what the cover in combination with "Views" or the working title "Views from the 6". I associated this scenery with an "well it's beautiful and I wanna think, I don't care if I fall down and die" attitude. - Martin_Canine
14
Physical Graffiti - Led Zeppelin

This cover is only cool if you have the vinyl - Rambles
I never liked this cover very much, I prefer the cover to Led Zeppelin IV. - Metal_Treasure
15
Blade Runner - Vangelis

This movie has the most stunning visuals ever captured on film. This album cover artwork perfectly captures the cyberpunk vibe, while at the same time resembling a classic film noir movie poster. - Martin_Canine
16
Walking With Strangers - The Birthday Massacre

The Birthday Massacre. I love their unique atmosphere. They are a lot like "Alice: Madness Returns". There is the child-like dream of Wonderland but horror and creepiness waits in every corner. That's what the album covers show. There are kids playing next to a playground, they wear bunny ears and the sun starts setting. Should be fun, right? Kids letting out their imagination. But the way this is filmed is just so morbid and dark. Especially this obviously abandoned skeleton of a house.

Yeah, I like this. I'd like it even more if not all of their covers would lool exactly the same. - Martin_Canine
17
Dead Winter Dead - Savatage

18
Animals - Pink Floyd

I think this is the image that helped put Battersea Power Station on the map as a landmark. Plus, I love the grimy texture of the image. - Gg2000
19
Kollegah - Kollegah

Oh I love this album! The witty word play and puns, the complex rhymes, the laid back and funnily over the top megalomania, the cheesy beats, the carefree attitude that Kollegah never again showed on any other album (he's mostly sinister and menacing), the obvious smell of cannabis emerging from the boxes as soon as you press play... it is such a wonderful album that gave me so many good vibes.

That being said... wow, this cover sucks. - Martin_Canine
20
Bossaura - Kollegah

Yeah, this is okay. It's not as disastrously photoshopped as his self titled album (still is though) and since Kollegah became more mascular and hairy in the meantime he doesn't look like a milksob anymore that's trying to look like a tough businessman. The coke line in the shape of a maple leaf (he's of Canadian descent) is a fun detail. It is no way near perfect and everything after this album has eight times the quality (this was his breakthrough so more effort was put into his more recent work), but it is okay.

Unfortunately, the album is his worst. - Martin_Canine
21
Coming Home - Falling in Reverse

You can see from the cover that they tried to establish themselves as a more serious rock band. It looks rather like a Coldplay album like one from an emo band.

I don't know if this even counts, as technically it only depicts a helmet which reflects the house. - Martin_Canine
22
Dystopia - Megadeth

23
Hotel California - The Eagles

24
Theater of Salvation - Edguy

25
Metal Church - Wayne

26
Ritchie Blackmore's Rainbow - Rainbow

27
The Marshall Mathers LP 2 - Eminem

28
Fashionably Late - Falling In Reverse

29
Abigail II: The Revenge - King Diamond

30
Der Junge Von Damals - Kay One

Way in the background there's a house. Maybe where he came from.

I like this cover art. The color scheme is almost sepia. Other covers with similar scenaries always look hot. But here, the focus is not on the outer circumstances like heat, it's on how long the way he has been walking is. And we can assume he'll go on for much longer.
In the past, Kay One's image was one of luxury: gold chains, thrones, champain, cocaine, parties, and more. He made mediocre party pop rap back then. This album cover is a heavy contrast to that. Also, he makes much more varied hip hop music now. I think this artwork is symbolic for that he has not forgotten where he came from and that it was a hard way (album title translates to "the boy from back then"). - Martin_Canine
31
Eisbrecher - Nena

This cover looks like it's not intended to be a cover. It looks more like a behind the scenes photo you would find in a booklet. The band simply stands in a city at night. That's it.
I like it still. Because it feels cozy. - Martin_Canine
32
Final Attraction - Cinema Bizarre

You know, the style is cool. This is a band whose members met at an anime convention, that's exactly what they look like and it's only fitting that the cover looks like out of a SciFi flick. Such things have been extremely popular over here since the turn of the millennium, and rightfully so. But this is executed so cheap and so obviously animated. The city looks like something out of a 90s bubblegum dance video - which is absolutely unfitting for the soft and dreamy electronic music they make. - Martin_Canine
33
Graduation - Kanye West

I have no idea what this cover depicts other than the bear, bit on that living planet thingy there appears to be some greek temple.
Kanye West is by the way the best proof that I don't judge books - or albums - by their covers. Because Kanye's covers are always on the hyper pretentious side of art, and I am still a fan. - Martin_Canine
34
Here and Now - Nickelback

Why are Nickelback album covers always so unpersonal and exchangable? Roads, a belt, more roads, the world, a bridge, more roads. Feed the Machine, The State and Silver Side Up are memorable covers. The resr, and that includes this one is absolutely mediocre. Like, absolutely not outstanding in the least. Neither positive nor negative. This here could be a pre-installed desktop saver. - Martin_Canine
35
Follow the Reaper - Children of Bodom

36
Hoodtape Vol. 2 - Kollegah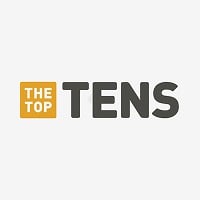 It is a bonus disc in the "Imperator" deluxe box and more like a collection of musical comedy sketches in heavy contrast to the dark and well thougt out main album, so I really shouldn't complain. It's an animated depiction of "Kolle's Hood", and looks like a screenshot of the newest Grand Theft Auto game. It's okay. At least it's animated throughout snd doesn't have Kollegah photoshopped into it. - Martin_Canine
37
Pins and Needles - The Birthday Massacre
Okay, maybe not all look the same. This album leaves out he child like elements, and elegantly embrace the morbid and necromantic. - Martin_Canine
38
Instinct - NIIC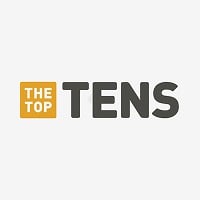 Not at all outstanding. There's his logo emerging from the ground in a city. It's not really an eye catcher but it's not bad. It's just completely exchangable. - Martin_Canine
39
Just Be Free - Christina Aguilera

I don't know why, but this artwork looks like something from the 70s or 80s. Maybe it's the basic font, maybe the blue color on top, maybe it's the picture of Aguilera herself and the angle in which it is filmed.
On my CD copy, the blue is black for whatever reason.
Not bad. Has that certain oldschool charm. - Martin_Canine
40
New York, New York: His Greatest Hits - Frank Sinatra
One word: Classy. - Martin_Canine
41
No Fixed Address - Nickelback

It's Planet Earth so basically it depicts millions of buildings.

For info on my opinion see "Here and Now". - Martin_Canine
42
Shades of Purple - M2M

Just saw there's a building in the background on the left.

The cover is decent. It doesn't look set up in any way, it's just those two girls walking on the sidewalk. It fits the tone of the music, which is just as pure and honest.
(That's one of my favorite music albums by the way) - Martin_Canine
43
Significant Other - Limp Bizkit

This cover artwork is the definition of the turn of the millennium. This guy's dresding style, the cap, the jacket, and the throwsers, the cartoon/comic look of the artwork, the font in the band's logo that remotely looks like flames. It's everything that would make a 90s or early 2000s kid say "Woah, awesome! "

I never got why the band is hated in the US. Their music sounds just like that. And that's woah awesome. - Martin_Canine
44
Soundso - Wir Sind Helden

I don't know if you also know this carpets for children's room that depict the bird's eye view of a city so they can play with a toy car on them... but this what this cover reminds me of.
It's another member of the "not bad but not memorable" section. - Martin_Canine
45
Stadtaffe - Peter Fox

According to my German friend, this album perfectly captures the feeling of being and living in Berlin. That's probably what the cover depicts as well: just Peter Fox standing somewhere in Berlin. - Martin_Canine
46
Tha Carter - Lil Wayne

I must say even though I am one of the few TopTenners who like Lil Wayne - I mean seriously what other American rapper makes such a use of puns while having such a raspy voice - I like this cover artwork more than the album. The big cityscape in the evening looks very classy and would set the tone more for a soul than a hip hop record.
The album itself is okay but Wayne hasn't found his distinctive style yet. - Martin_Canine
47
The World of Ch!pz - Ch!pz
It's a bubblegum dance album and that's just what the cover looks like. In this case and genre I even like that it looks so cheaply animated and the fact that the Eiffel Tower seems to be just a few minutes away from the Statue of Liberty, as this goofiness is exactly what the genre is about.
I just wonder how they get off the platform, as they appear to be surrounded by waterfalls. How did they even get up there in the first place? - Martin_Canine
48
The End of the World Party - I See Stars

I.. Love. This. Album. Cover.

I mean it's a neon colored rave, the font looks futuristic and it's all set in space. Okay, poor Earth is about to get destroyed by comets, but even they appear to have neon colors. It's a stylish neon overdose. Me likey.

I assume those things to the left and the right are futuristic buildings, but if I'm wrong, Planet Earth is also on the cover featuring millions of buildings. - Martin_Canine
49
The Rise and Fall of Ziggy Stardust and the Spiders From Mars - David Bowie

I love these covers that are set at night in the city and actually look more cozy and friendly than dark and dangerous. This and Nena's "Eisbrecher" have the same tone and actually feels quite inviting exploring the nightlife wherever those covers are set. - Martin_Canine
50
To Pimp a Butterfly - Kendrick Lamar

Can an album cover be any more controversial without ever being considered controversial?
The artwork looks cool. You immediately know the artist has something to say.

About the album, I may be the only one who considers this his weakest one. Not exactly because of him, but because of the beat work is overly complicated and sometimes takes much liberty with rhythm and sound. The German influence on me wants more musical order. - Martin_Canine
PSearch List
Related Lists

Top 10 Music Album Covers Featuring Naked People

Top 10 Music Albums Featuring Silhouettes on the Cover

Top 10 Music Album Covers Featuring Farm Animals

Best Music Album Covers Featuring Spherical Objects

Top 10 Music Album Covers Featuring Candles
List Stats
51 listings
1 year, 352 days old

Top Remixes

1. Live - Blind Guardian
2. Voodoo - King Diamond
3. Black Sabbath - Black Sabbath

Metal_Treasure
Error Reporting
See a factual error in these listings? Report it
here
.