Best Music Artists & Bands Starting With Letter S
Curti2594
Here's the next lists of my Series of Musicians starting with specific letters! Do remember this is mainly my opinion at first but then you can vote all you want! Also a reminder this is based off my Itunes Library so don't get all mad if you don't see specific Bands or Artists!
The Top Ten
1
Shinedown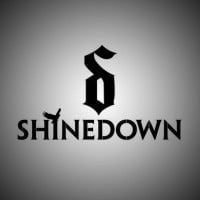 Shinedown is an American hard rock band from Jacksonville, Florida, formed in 2001 and founded by members Brent Smith, Brad Stewart, Jasin Todd, and Barry Kerch.
Shinedown are a Really awesome Hard Rock Band there in my view one of the better of the modern rock bands of today their just highly underrated for how much talent they have! The Lead Singer Brent Smith 's Voice & Story defiantly gives you a place of inspiration to gravitate to is your ever looking for a success story after dealing with a lot of demons and over coming them! I've seen Shinedown live and there very Energetic and there super awesome they just need that big moment to shine even more Though opening for great Bands like Nickelback & Kiss should make them really big now!
My Fave SD Songs: Second Chance, I Dare You, If You Only Knew, Unity, Devour, Bully, Miracle, Diamond Eyes, The Crow & the Butterfly, 45, Simple Man, Some day, I'll Follow You, Call me, Son of sam, Amaryllis & others - Curti2594
Finally a list where Shinedown is number 1! I really love them!
Check out there brand new album Threat to Survival With Cut the Cord and Black Cadillac. - Curti2594
They are doing well at the moment! How Did You Love is really popular! - Curti2594
1 Comment
2
Slayer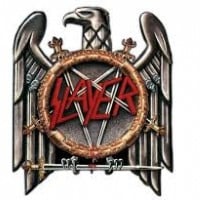 Slayer is an American thrash metal band from Huntington Park, California, formed in 1981 by guitarists Jeff Hanneman and Kerry King. They rose to fame with their 1986 album Reign in Blood, and is credited as one of the big four of thrash metal bands, the others being Metallica, Megadeth, and Anthrax. ...read more.
3
Snoop Dogg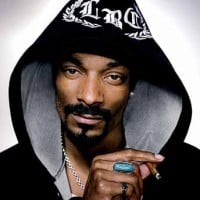 Cordozar Calvin Broadus Jr., (born, October 20, 1971) known professionally as Snoop Dogg, is an American rapper, actor, record producer, and television personality from Long Beach, California.
4
Seether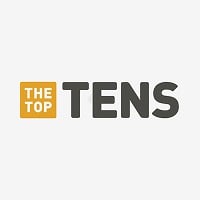 Seether are a South African hard rock band founded in May 1999 in Pretoria, South Africa. The band originally performed under the name Saron Gas until 2002, when they adopted the Seether name.
Man these guys are Good they know how louder and harder music should sound. This Very big Hard rock/Grunge band came from Africa actually so story is written all over the wall. But wow Seether is good! Shaun Morgan is the lead singer and he's got a great Grunge voice & he knows how to put serious emotion into the lyrics!
Some of my Fave songs: Tonight, Rise Above This, Broken (Feat Amy Lee of Evanescence), Remedy, Forsaken, Truth, Weak, No Resolution, Fine again, Careless Whisper & others - Curti2594
I accidentally voted for this instead of Shinedown
Their new album Isolate and Medicate is well done! - Curti2594
They just put out a new album! - Curti2594
5
Stevie Wonder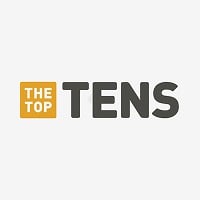 Stevland Hardaway Morris, known by his stage name Stevie Wonder, is an American musician, singer, songwriter, record producer, and multi-instrumentalist.
This may comes as a surprise because of my young age but I guess you could say I'm not blind to true legends and respecting someone are big as Stevie!
My fave songs are: Just Called To say I Love you & Superstition! - Curti2594
I have always liked Stevie Wonder. - Britgirl
6
Soundgarden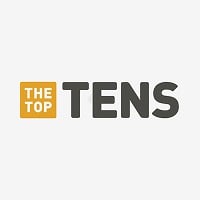 Soundgarden is an American rock band formed in Seattle, Washington, in 1984 by singer and rhythm guitarist Chris Cornell, lead guitarist Kim Thayil, and bassist Hiro Yamamoto.
I'm voting this as the video Black Hole Sun reminds me of my brother. Weird and rather scary. - Britgirl
Chris Cornell is amazing. Best rock band of the 90s.
7
System of a Down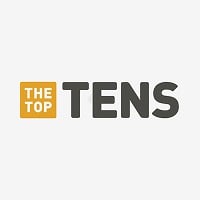 System of a Down formed in 1994 as an Armenian-American Alternative Metal group from Glendale, California. The band name is sometimes shortened to System or SOAD. ...read more.
All this list was missing was some Serj Tankian magic.
8
Slipknot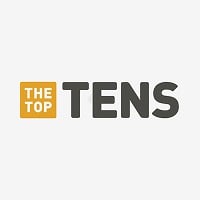 Slipknot is an American Heavy Metal band formed in 1995 from Iowa. The band is best known as one of the pioneers of the New Wave of American Heavy Metal during the late 1990s - 2000s and are distinguishable by the band's clothing choices, consisting of black/red jumpsuits and horror inspired masks. ...read more.
9
Simple Plan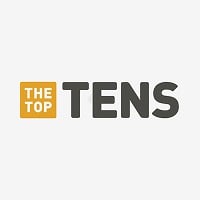 Simple Plan is a French-Canadian rock band from Montreal, Quebec. The band has released five studio albums.
This Canadian Punk Rock/Pop band has saved lives and brought out the passion of the nerds and the losers and made begin different Cool. SP has done a lot since ether first arrived on the scene and they are still flipping the middle finger to the Rich and the Bullies. Such a cool bunch!
My Fave SP Songs: Your Love is a Lie, Gone Too Soon, I'm Just a kid, Astronaut, Shut up, Welcome to my life, Jet Lag, Addicted, This song Saved my Life, I Can Wait Forever, The Rest of us, Perfect & many others - Curti2594
10
Santana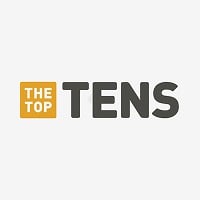 Santana is an American Latin rock band formed in San Francisco, California in 1967 by Mexican-American guitarist Carlos Santana.
Music is timeless
When it comes the legendary Guitarists Carlos Santana Always comes to mind for me because though he didn't sing much he's certainly more than just a master of the Guitar he's one of the bests ever! Oh and if you get asked to make a song with him you know you've made it into the music industry.
Song he's done that I enjoy: Black Magic Woman/Gypsy Queen, Into The Night (Feat Chad Kroeger of Nickelback), Smooth (Fest Rob Thomas of Matchbox 20), Why Don't You & I Feat Chad Kroeger & others - Curti2594
The Contenders
11
Skillet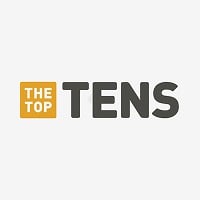 Skillet is an American Christian rock band formed in Memphis, Tennessee in 1996 and based in the United States.
I love Skillet. Skillet was my favorite band for quite a while. They were the band that got me into rock music, and actually, music in general. Ever since hearing Skillet, I started to always be listening to music. I can't wait for them to release a new album.
This Christian Rock band is very Talented the vocals are outstanding also they have something many bands have been afraid to do and that's have female Drummer and might I add she's Awesome! This band knows how to get the fans to feel emotions.
Songs: Lucy, Monster, Never Surrender, Awake and Alive, Whisper in The Dark, Say Goodbye, Sick of it, The Last Night, One Day too Late & others - Curti2594
Skillet is one of my favorite bands - bobbythebrony
12
Scorpions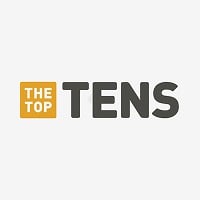 Scorpions are a German rock band formed in 1965 in Hanover by Rudolf Schenker. Since the band's inception, its musical style has ranged from hard rock to heavy metal.
This is more of a hey my mother's a huge fan of the Scorpions so if I forgot them I'd haha be in trouble. but no seriously though I can't listen to this great band around my mother haha or else she'll make me play it like 5 times but I don't mind these guys there pretty good!
I liek their songs: Rhythm Of Love, The Best is yet to Come, Rock you like a Hurricane, Big city nights, Turn you on, Raised on rock & a few others - Curti2594
13
Stone Temple Pilots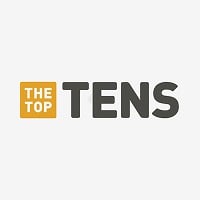 Stone Temple Pilots was formed in San Diego, CA in 1989. ...read more.
14
Styx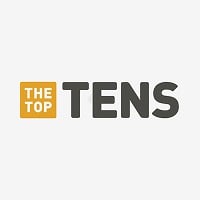 Styx is an American rock band from Chicago that formed in 1972 and became famous for its albums released in the late 1970s and early 1980s.
Renegade, Mr Roboto, Babe, Come sail away - Curti2594
15
Shanice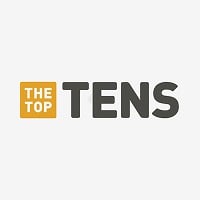 Shanice Lorraine Wilson-Knox, better known as Shanice, is a Grammy-nominated American R&B/pop-rock singer, songwriter, and actress.
16
Shania Twain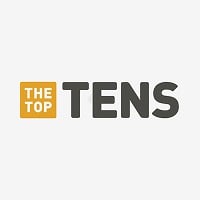 Shania Twain is a Canadian singer and songwriter. She has sold over 100 million records, making her the best-selling female artist in country music history and among the best-selling music artists of all time.
Well whats can I say She was a huge thing through the late 90's and early 2000's and she I dunno exemplified Edgy but good. People often complained aboot how she always bared her Midriff but hehe I found that awesome and it made her unique! Also her Songs I've been loving for a while!
Songs like: Rock This Country, I'm Gonna Getcha Good, Forever and For Always, You're Still the One, From this Moment on, She's Not Just a Pretty Face, When, Don't Be Stupid & others - Curti2594
17
Shakira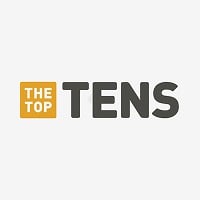 Shakira Isabel Mebarak Ripoll is a Colombian-Spanish singer, songwriter, dancer, record producer, choreographer, and model.
Love her Belly Dancing & she's hot! - Curti2594
18
Savage Garden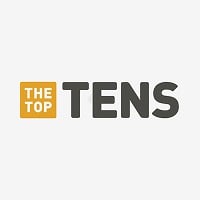 Savage Garden were an Australian pop duo consisting of Darren Hayes as vocalist and Daniel Jones as instrumentalist.
19
Smokey Robinson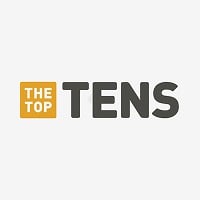 William "Smokey" Robinson, Jr. is an American singer-songwriter, record producer, and former record executive.
20
Sia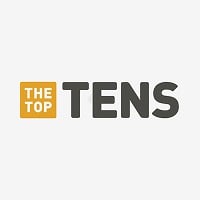 21
Sean Kingston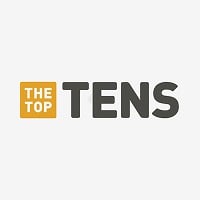 Kisean Anderson, known professionally as Sean Kingston, is a Jamaican-American singer, songwriter, rapper and record producer whose first album, Sean Kingston, was released in 2007.
22
Steppenwolf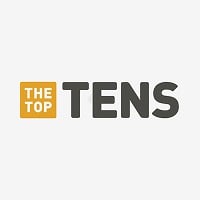 Steppenwolf is a Canadian-American rock group that was prominent from 1968 to 1972. The group was formed in late 1961 in Toronto by vocalist John Kay, keyboardist Goldy McJohn, and drummer Jerry Edmonton.
Born To be Wild - Curti2594
23
Schoolboy Q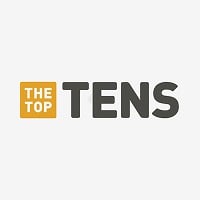 Quincy Matthew Hanley, better known by his stage name Schoolboy Q, is an American hip hop recording artist from South Central Los Angeles, California.
24
Staind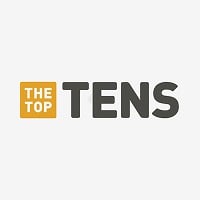 Staind was a Alternative Metal band formed in Springfield, Massachusetts in 1995. ...read more.
Very good and underrated hard rock band that's still making good music but aren't nearly that big. Take a listen to them some of their songs will get you good
Songs: Believe, So far away, Everything Changes, It's Been awhile, All I Want & others - Curti2594
25
Skid Row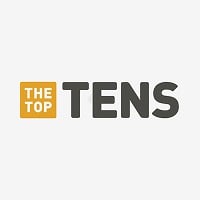 Skid Row is an American heavy metal band, formed in 1986 in Toms River, New Jersey. They were very successful in the late 1980s and early 1990s, with their first two albums certified multi-platinum.
18 & life is their biggest song! - Curti2594
26 Sean Price
27
Sum 41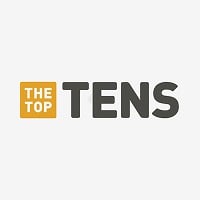 Sum 41 is a Canadian rock band from Ajax, Ontario, Canada. Originally called Kaspir, the band was formed in 1996 and, as of 2015, consists of lead vocalist/rhythm guitarist Deryck Whibley, lead guitarist/backing vocalist Dave Baksh, co-lead guitarist/backing vocalist Tom Thacker, bassist/backing vocalist ...read more.
I remember the time my brother was into these - I had to listen to them on a loop! Thank goodness he's come to his senses! - Britgirl
In Too Deep & With Me - Curti2594
28
Survivor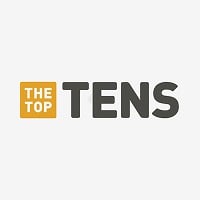 Survivor is an American rock band formed in Chicago in 1978 by Jim Peterik. The band achieved its greatest success in the 1980s, garnering many charting singles, especially in the United States.
Eye of the Tiger, Can't hold back & High on you - Curti2594
29
Scarface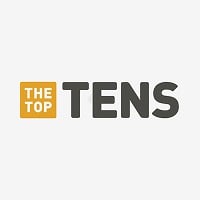 Brad Terrence Jordan, better known by his stage name Scarface, is an American rapper, music producer, and author.
30
The Script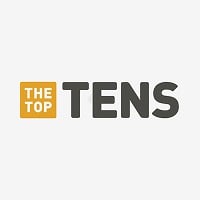 The Script is an Irish pop rock band formed in 2001. The band comprises keyboardist and lead vocalist Danny O'Donoghue, guitarist and vocalist Mark Sheehan and drummer Glen Power.
31
Steve Miller Band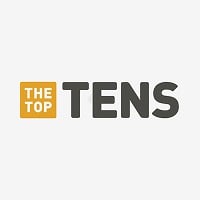 The Steve Miller Band is an American rock band formed in 1966 in San Francisco, California. The band is led by Steve Miller on guitar and lead vocals.
Jungle love, the Joker & Rock n me - Curti2594
32
Stevie Nicks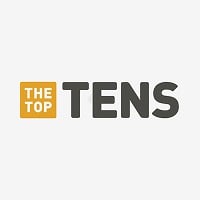 Stephanie Lynn "Stevie" Nicks is an American singer and songwriter, best known for her work with Fleetwood Mac and an extensive solo career, which collectively have produced over forty Top 50 hits and sold over 140 million albums.
33 Sammie
34
Saliva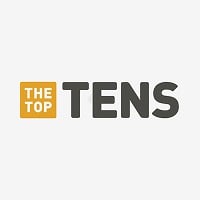 Saliva is an American rock band formed in Memphis, Tennessee in 1996. Saliva released their self-titled debut album on August 26, 1997, through Rockingchair Records, a record label owned and operated by Mark Yoshida, who recorded and produced the release at his studio, Rockingchair Studios.
Similar to Rev Theory as in there better known as a WWE Band because there music has been used so much and stuff but these guys are really good.
Songs: Always, Starting Over, Ladies and Gentlemen, Going under, King of my world, Time to shine & others - Curti2594
35
Serena Ryder
Canadian Singer Songwriter What I wouldn't Do is awesome! - Curti2594
36
The Strokes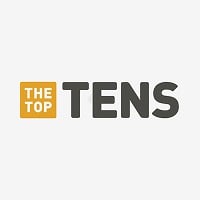 The Strokes are an American rock band formed in New York City in 1998. They consists of Julian Casablancas (lead vocalist), Nick Valensi (guitarist, keyboardist, backing vocalist), Albert Hammond, Jr. (rhythm guitarist, keyboardist, backing vocalist), Nikolai Fraiture (bassist) and Fabrizio Moretti ...read more.
Reptilia, Someday, Under Cover of Darkness, Take it or Leave It, etc... - PeterG28
37
Skrillex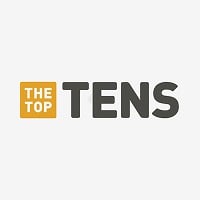 Skrillex is an American (Born in 1988, in Los Angeles, California) EDM producer who is known for popularizing dubstep. He is part of the bands Jack Ü (DJ) and From First To Last (Lead Singer). His album Recess debuted at 4 on the BB200, tying him with Zedd for the highest debut for an EDM album on ...read more.
38
Simon & Garfunkel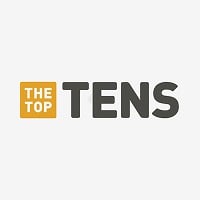 Simon & Garfunkel were an American folk rock duo consisting of singer-songwriter Paul Simon and singer Art Garfunkel.
39
The Smiths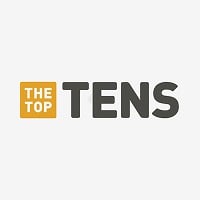 The Smiths were an English rock band formed in Manchester in 1982. The band consisted of vocalist Morrissey, guitarist Johnny Marr, bassist Andy Rourke and drummer Mike Joyce.
40
Sam Cooke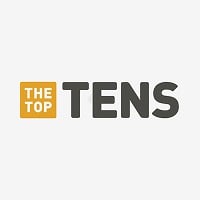 Samuel Cook, known professionally as Sam Cooke, was an American singer, songwriter, and entrepreneur. Influential as both a singer and composer, he is commonly known as the King of Soul for his distinctive vocals and importance within popular music.
41
Sublime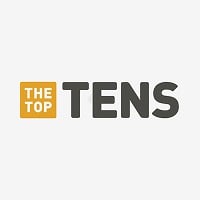 Sublime was an American ska punk band from Long Beach, California, formed in 1988. The band's line-up, unchanged until their breakup, consisted of Bradley Nowell, Eric Wilson and Bud Gaugh.
No matter your taste in music Sublime will have a song you're going to enjoy.
42
Sting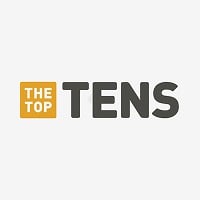 Gordon Matthew Thomas Sumner CBE, known professionally by his stage name Sting, is an English musician, singer, songwriter, multi-instrumentalist, activist, actor, and philanthropist. He is best known as the lead singer for the English band The Police
43
Suicide Silence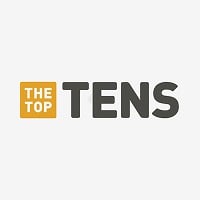 Suicide Silence is an American deathcore band from Riverside, California. Formed in 2002, the band has released four full-length studio albums, one EP and eleven music videos.
44
Shirley Bassey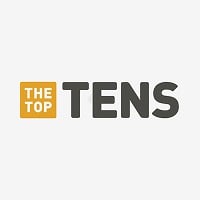 Dame Shirley Veronica Bassey is a Welsh singer whose career began in the mid-1950s, best known both for her powerful voice and for recording the theme songs to the James Bond films Goldfinger, Diamonds Are Forever, and Moonraker.
45
Skinny Puppy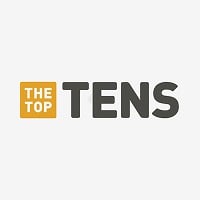 Skinny Puppy is a Canadian industrial music group, formed in Vancouver, British Columbia, in 1982. The group is widely considered to be one of the founders of the electro-industrial genre.
46
Sex Pistols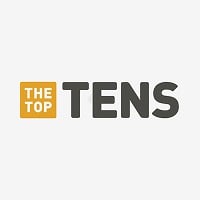 The Sex Pistols were an English punk rock band formed in London in 1975. Although they initially lasted just two and a half years and produced only four singles and one studio album, Never Mind the Bollocks, Here's the Sex Pistols, they are considered one of the most influential acts in the history ...read more.
47 Scissor Sisters
48
Shaggy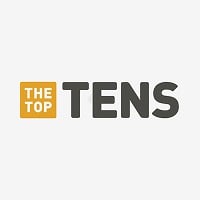 Orville Richard Burrell CD, known mostly by his stage name Shaggy, is a Jamaican-American singer, songwriter and deejay.
49
Sarah McLachlan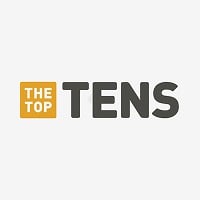 Sarah Ann McLachlan is a Canadian singer and songwriter known for her emotional ballads. As of 2009 she had sold over 30 million albums worldwide.
Canadian and her Voice gives you chills with songs like: I will Remember you, Ordinary Miracle & Angel - Curti2594
50
Sheryl Crow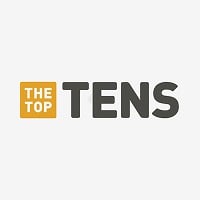 Sheryl Suzanne Crow is an American singer-songwriter and actress. Her music incorporates elements of pop, rock, folk, country and blues.
The First Cut is the Deepest & Real Gone - Curti2594
PSearch List
Related Lists

Top Ten Music Albums Starting with the Letter S

Best Metal Bands Starting With the Letter S

Best Thrash Metal Bands Starting With the Letter S

Top 10 Best Death Metal Bands Starting With the Letter S

Best Music Bands and Artists Starting with Letter G
List Stats
100 votes
80 listings
5 years, 171 days old

Top Remixes (6)

1. Stevie Wonder
2. Shanice
3. Smokey Robinson

DaWyteNight

1. Scorpions
2. Slayer
3. The Strokes

Undistinguished

1. Snoop Dogg
2. System of a Down
3. Slayer

venomouskillingmachine
View All 6
Error Reporting
See a factual error in these listings? Report it
here
.