Best Music Videos of 2017 (Excluding Lyric Videos)
Martin_Canine
This is about the music video itself and also how it fits the music.
The Top Ten
1
Feed the Machine - Nickelback

The dystopian cyberpunk-ish music video including robot-like seekers chasing a young girl could be something straight out of a great science fiction film. It helps that there's this cinematic and powerful song accompanying it, so that it feels even more mind-blowing.
I'm really looking forward to that album. Hopefully it will be as great as the title track and not as tame and boring as their last two. - Martin_Canine
2
FLY - DAT ADAM

The druggiest song from the cyber hippie trio got an equally druggy video of weirdly distorted images of the band soaring in colorful nothingness. Some people found it creepy, I found it beautiful, and it definitely leaves an impression. - Martin_Canine
3
I'm Better - Missy Elliott

Missy Elliott is back... and does trap. Hhhmmm... yeah, the music of one of the greatest MCs has changed, but thankfully, her music videos are as bizarre and aesthetic as ever. The video perfectly reflects the weirdness and fun that always made her great. - Martin_Canine
4
Humble - Kendrick Lamar

Kendrick Lamar offers a surreal and a bit unsettling video with strange and out of context images of him as a priest, group of bald men looking down, Lamar riding on a ridiculously small version of earth and a few other weird scenes that make this a memorable experience. - Martin_Canine
5
John Wayne - Lady Gaga

Yes, should be at #1 - Worksponge
Fun, fun, fun with Lady Gaga on a bizarrly neon colored motorbike trip that perfectly fits the catchiness of the music. - Martin_Canine
6
Coming Home - Falling in Reverse

I always hated their mostly ironic videos which rarely lived up to the quality of the music. But this space themed video indeed does justice to the song, it being a slow paced yet brilliantly looking space odyssey. - Martin_Canine
7
Something New - Tokio Hotel

Bill Kaulitz's extravagantly clothed silhouette alone in the wide, shiny landscapes of the desert is simply an impressive image. Nothing more to say. - Martin_Canine
8
Started From the Bottom / Apocalyptic Infinty (Payback #forsundiego Version) - SpongeBozz

SpongeBozz actually made a music video combining a 9 minute and an 18 and a half minute track in its entirety, creating almost half an hour of a cool looking and menacing video of him performing in front of fire letters and a dystopian abandoned hall with many grits. - Martin_Canine
9
Sanageyama - Dat Adam

This video is way more minimalistic than the others I included. It basically shows the vocalists of that Adam performing the song in a dark room, and every time Taddl's rants get really loud the screen distorts. In between there are shots of the three band members jumping up and down in a bouncy castle. In the end it is revealed this bouncy castle is somewhere in the middle of nowhere, with nothing but cliffs and mountains around. - Martin_Canine
10
I Feel It Coming - The Weeknd

The Contenders
11
Night Will Fade - Beyond the Black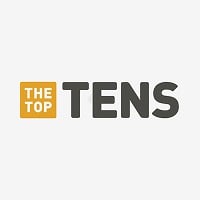 This is a bonus track on the deluxe edition of "Lost in Forever", which I unfortunately don't own. The video alters between middle age themed sceneries of a woman being mistreated and a hero fighting for her, and the band performing. It perfectly fits the tone of the music. - Martin_Canine
12
DNA - Kendrick Lamar

13
C**shot - CupcakKe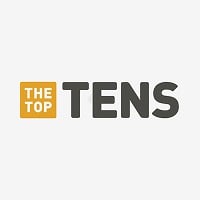 14
Everyday - Ariana Grande

15
Heavydirtysoul - Twenty One Pilots

16
Now or Never - Halsey

17
Issues - Julia Michaels

18
Stay - Zedd

19
Mo Bounce - Iggy Azalea

20
That's What I Like - Bruno Mars

BAdd New Item
Recommended Lists
Related Lists

Best Music Videos of 2017
Top Ten Saddest Music Videos
Top Ten Sexiest Music Videos
Best Storylines In Music Videos
List StatsUpdated 22 Sep 2017
25 listings
155 days old

Top Remixes

1. Feed the Machine - Nickelback
2. FLY - DAT ADAM
3. I'm Better - Missy Elliott
Martin_Canine
Posts
Error Reporting
See a factual error in these listings? Report it
here
.