The 50 Greatest German Albums of All Time, Ranked by Martin Canine
The German music landscape has much to offer. While Germans themselves like to criticize their own music much more than anyone else, it needs to be said how much variety and how many great works came out of this nation, both after when they were reunited, and when they were still divided between East and West. The country has had an individual evolution of music that only sometimes collided with that of the USA and UK. This resulted in a completely unique pop culture with even styles that are present in other countries having a distinctive personality. This list is to embrace the musical output of my neighborhood nation.

As "German albums" count albums by artists from modern Germany, former East Germany and former West Germany, regardless of language. What doesn't count are German language albums by artists from other countries (e.g. Falco, who is Austrian) or albums that were written or produced by a German but whose main artist isn't (e.g. Boney M. or La Bouche). If there is more than one main artist, at least one of them has to be be German. Compilations depend on the individual case.

This list was compiled on October 23rd, 2018.

NOTE: Due to the influence of classic German literature and expressionist art on some artists, some descriptions might appear bleak or disturbing, but not all of this music was solely made for easy consumption and entertainment.

The Top Ten

1 Alexandra - Alexandra
Year: 1968
Language: German
Title translation: "Alexandra"

In 1969, Alexandra died in a car crash at age 27. Sadly, this context is the main reason why this remarkable singer-songwriter is still remembered. Retrospectively, "Alexandra", her second and final album, received acclaim, while it was just a moderate success in its initial release, and sparked no hit single. After her label infamously forced her to record easy going, light hearted schlager music on her debut (which, people say, made her break out in tears in the studio), it was her sophomore album on which she could live out her huge ambitions. Drawing from Russian, French and Spanish musical influences, her stories involve around a clown who people laugh at on stage while his private life is miserable, a tree that she spent her childhood at being violently cut down, a leaf dreaming to fly far away - only to land in a puddle on the street. An especially brave and progressive song deals with the question why religious paintings never depict black angels - and a song formed of nightmarish circus music even conveys the traumatizing experience of having been sexually abused as a child. "Alexandra" was not only far ahead of its time, it's still a musically haunting, lyrically advanced, although very heavy handed, and not very happy album that makes jaws drop 50 years later.
2
Inwendig warm - Konstantin Wecker
Year: 1984
Language: German
Title translation: "Warm inside"

Konstantin Wecker's social commentary is some of the most sharp minded that was ever recorded on a musical release. The political singer-songwriter is known for being one of Germany's most intellectual critical thinkers, and on "Inwendig warm", he unleashes the full extent of his songwriting abilities to the listener. On the astounding "Einen braucht der Mensch zum Treten" he magnificently demonstrates how racism and misogyny grow from frustration and the need to blame someone else for your misery. In another song, he claims that even in peaceful times, it's always important to keep your rebellious spirit, so that this spark can grow to a flame in case it's needed in the future. And even what is seemingly a love song has a deeper message: just take a good look at all the people around you - because who knows, tomorrow everything could be gone.
3
Ein kleines Bisschen Horrorschau - Die Toten Hosen
Year: 1988
Language: German
Title translation: "A little bit of horror show"

When they accepted an offer to write the music to a stage adaptation of "A Clockwork Orange", Die Toten Hosen couldn't have foreseen it would be their jump from a so-so underground punk band to one of the nation's most celebrated and successful acts, regardless of genre. Only half of the songs were composed for the show, the rest was written specifically for the album so it could tell the entire storyline. Although very ambitious in its epic structure and Beethoven-inspired production, it's still fully punk: in their lyrics, the band expands on the themes of the novel to make a statement of a society where people are only born to work and forced into line, with the Droogs' extreme actions being the direct result.
4
Mutter - Rammstein
Year: 2001
Language: German
Title translation: "Mother"

"Mutter" marks the combined musical and lyrical highlight of Rammstein's career. With a more varied stylistic outfit than before, ranging from ballads to almost punk-ish sounds and from eurodance inspired stompers to symphonic moments, the poetic lyricism of the group was not only inspired by German literature classics, but also reached the same quality. Advanced metaphors, Freudian symbolism and a talent of describing deeply psychological phenomena without name dropping them make the album open for deep analysis and interpretation. If it were released in form of a book of poems, it's quite possible it would now be part of the literary canon.
5
Halt mich fest  - Hildegard Knef
Year: 1967
Language: German
Title translation: "Hold me tight"

Originally known as an actress-turned-singer, Hildegard Knef quickly got rid of that reputation when becoming Germany's foremost chanson singer, with a repertoire of countless albums in almost 40 years that far surpassed her acting career. "Halt mich fest" contains some of her most wistful and melancholic, but also quirkiest and most cynical material. With her characteristic, butch voice, she manages to give the songs (with lyrics written by her and music written by Hans Hammerschmid) an inimitable personality. Most reissues also contain Knef's signature song "Für mich soll's rote Rosen regnen", which originally was a non-album single.
6
Genug ist nicht genug - Konstantin Wecker
Year: 1977
Language: German
Title translation: "Enough is not enough"

Konstantin Wecker made himself a name as an intellectual and political songwriter whose tunes consist of powerful statements and gripping storytelling. A mix of blues, pop and spoken word, "Genug ist nicht genug" tells tales about a bloody encounter between an '68 idealist and a gang of Nazis, a vain emperor scared paranoid by his forthcoming fall, abuse of power and the excessive lifestyle of the rich, among others. The razor sharp sociocritical songs of Wecker are filled with brain and heart, and never fail to have a finger on the wound exactly where it needs to be.
7
Nena feat. Nena - Nena
Year: 2002
Language: German (one bilingual German-English song)
Title translation: "Nena feat. Nena"

It's always a very polarizing matter when an artist re-records their older songs, but what Nena did with "Nena feat. Nena" was outstanding. The songs aren't just remixes or slightly updated versions, they received significant expansions that more often than not degrade the famous hit versions of past decades to raw drafts. Verses have been added and/or scrapped, tones have dramatically changed, melodies have been altered, and so on, all for a finer, more gripping listening experience. "99 Luftballons", a war critical song, finally gets the passionate rock ballad outfit it always deserved and needed to be seen as more than just a pop hit, "Vollmond" turned from a (masterful) soft rock number to a quiet, whispery blues song, "Leuchtturm", originally a silly feel good NDW song, received a makeover so big that it now captures the intensely positive moment of being on top of the world after falling in love. The highlight is a bilingual, musically dynamic electro-rock re-interpretatoon of her classic pop hit "Irgendwie Irgendwo Irgendwann" (now titled "Anyplace Anywhere Anytime") together with Kim Wilde, with the two women posing as soulmates from different worlds wanting to meet each other, giving the song a whole new dimension. After a commercially disappointing phase in the 90s, the album relaunched Nena's career and helped her back to superstardom.
8
Zwischenspiel / Alles für den Herrn - Xavier Naidoo
Year: 2002
Language: predominantly German, few English songs
Title translation: "Interlude / Everything for the Lord"

Germany's number one neo-soul singer Xavier Naidoo wrote and performed a striking double album of 30 songs, divided into a worldly and a Christian disc. After having left his mentor and co-writer Moses Pelham, his creativity knew no boundaries: the first 15 songs are smooth neo-soul/RnB jams containing social commentary, emotional goodbyes and very pure, positively old fashioned ideas of love (Naidoo's love songs are free of sex and full of compliments), the latter 15 are cinematic, atmospheric visions of Zion and Armageddon, and what he suggests you can do to be saved. Whether you are religious or not - and I'm not - this is as goosebumps inducing as it gets, and all performed by a very good singer.
9
4630 Bochum - Herbert Grönemeyer
Year: 1984
Language: German
Title translation: "4630 Bochum"

Named after the city Herbert Grönemeyer grew up in (and its former postal code), "4630 Bochum" became the quintessential German pop album that combined everything great about the genre. It has the definitive break up song, the greatest pop rock tune, the perfect city anthem and catchiest synth pop - all with lyricism that is far from standard. As of October 2018, it is the third best selling album of all time in Germany (after his own 2002 work "Mensch" and Phil Collins' "...But Seriously").
10
Sehnsucht - Rammstein
Year: 1997
Language: German
Title translation: "Desire"

"Sehnsucht" was Rammstein's international breakthrough, and also marked the first of many times the group topped the German charts. International audiences praised its hard, stomping tone, while those who understand their words were all talking about the lyrics. Although "Sehnsucht" was less violent than its predecessor, it dug very deep into the darkest corners of the human mind to unleash a tornado of wild, often psychotic urges, all wrapped in an advanced level of German with a sheer knowledge of works of literature and psychology, and philosophical allegories. On "Engel" and "Der alte Mann" they also touch on the controversial topic of religious criticism. It's the definition of expressionism, caught on tape.
The Contenders
11
Nina Hagen Band - Nina Hagen Band
12
Computerwelt - Kraftwerk
13
Vom Bordstein Bis Zur Skyline - Bushido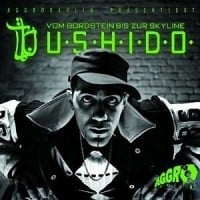 14
Alles kann besser werden - Xavier Naidoo
15
Ich + Ich - Ich + Ich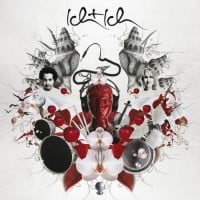 16
Tabaluga Oder Die Reise Zur Vernunft - Peter Maffay
17 Die sadopoetischen Gesänge des Konstantin Wecker - Konstantin Wecker
18 Aus meinem Tagebuch - Reinhard Mey
19
Debil - Die Arzte
20 Über sieben Brücken - Karat
21
Love at First Sting - Scorpions
22
King - Kollegah
23
Knef - Hildegard Knef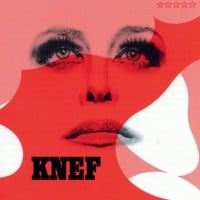 24
Scream - Tokio Hotel
25
Stadtaffe - Peter Fox