Top 10 Actors Who Moonlight as Musicians
These actors also make (made) music. We take into account their achievements as actors (movies, roles) and as musicians (albums, live shows).

The Top Ten

1 Keanu Reeves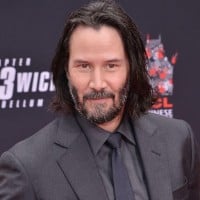 Keanu Charles Reeves (born September 2, 1964) is a Canadian actor, director, producer, and musician. He gained fame for his starring role performances in several blockbuster films, including comedies from the Bill and Ted franchise.
Band - Dogstar
Genre - Grunge / Alternative Rock
He was the bassist from 1991 to 2002. The band released two albums and an EP, played live worldwide, and opened for Bon Jovi and David Bowie. In 1999, they performed at the Glastonbury Festival in the UK. Weezer and Rancid were Dogstar's opening acts.
The band appeared in two movies: Ellie Parker and Me and Will.
Reeves left the band in 2002 due to his work schedule but still jams with them.
2
Hugh Laurie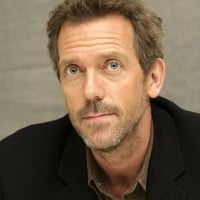 James Hugh Calum Laurie, is an English actor, writer, director, musician, singer, comedian, and author.
Band - Band From T.V., Solo
Band from T.V. is a charity cover band whose members are all actors from American TV series. They donate the proceeds to charities of their choice and have had world tours.
Hugh Laurie sings and plays keyboards.
He also has a solo career and released a solo album (Jazz, Blues).
3
Jack Black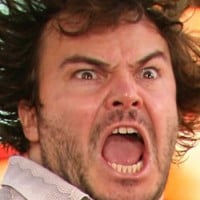 Thomas Jacob "Jack" Black is an American actor, singer, musician and comedian. His acting career has been extensive, starring primarily in comedy films. Black is the lead vocalist of the comedic rock group Tenacious D, which he formed in 1994 with friend Kyle Gass. They have released the albums Tenacious D, The Pick of Destiny and Rize of the Fenix.
4
Johnny Depp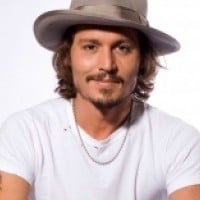 John Christopher "Johnny" Depp II (born June 9, 1963) is an American actor, producer, and musician. He has won the Golden Globe Award and Screen Actors Guild Award for Best Actor. His role in a movie is often rather big. His character is often on the "loopy side" and his character being in a darker state of mind, etc.
5
Zooey Deschanel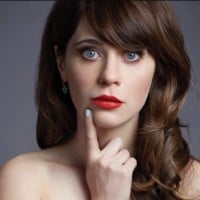 Zooey Claire Deschanel is an American actress, singer-songwriter, model, and producer most known for her deadpan comedy roles in the films The Good Girl (2002), The New Guy (2002), Elf (2003), The Hitchhiker's Guide to the Galaxy (2005), Failure to Launch (2006), Yes Man (2008), and (500) Days of Summer (2009).
6
Robert Downey Jr.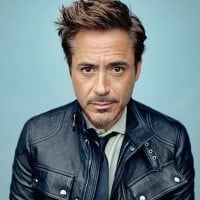 Robert John Downey Jr. (born April 4, 1965) is an American actor and producer. His career has included critical and popular success in his youth, followed by a period of substance abuse and legal troubles, and a resurgence of commercial success in middle age.
7
Jada Pinkett Smith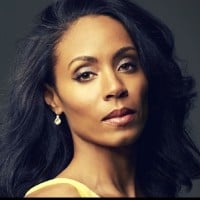 Jada Koren Pinkett Smith is an American actress, dancer, singer-songwriter, and businesswoman. She began her career with a guest appearance on the short-lived sitcom True Colors in 1990.
8
Ryan Gosling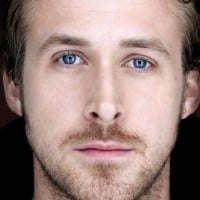 Ryan Thomas Gosling is a Canadian actor, musician, and producer. He began his career as a child star on the Disney Channel's Mickey Mouse Club and went on to appear in other family entertainment programs including Are You Afraid of the Dark?
Band - Dead Man's Bones (sounds like a death metal band but isn't)
Genre - Gosling described it as "light goth music." Wiki lists these genres: Indie Rock, Folk Rock, Gothic Rock, Dark Wave.
He provides vocals, piano, guitar, bass, and cello.
It's a duo he formed in 2007 that released one album in 2009. Rolling Stone described it as "Arcade Fire, Tom Waits, and the cast of Sesame Street performing a Kurt Weill musical."
In 2010, they released two music videos for tracks: "Dead Hearts" and "Pa Pa Power."
One of their songs played on a Paris runway.
Their songs are love stories about ghosts and monsters (which explains the band name).
They are still active.
9
Ricky Gervais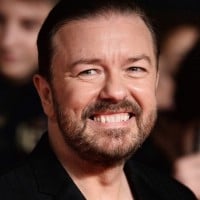 Ricky Dene Gervais is an English comedian, actor, director, producer, writer and former singer and manager.
Band - Seona Dancing
Genre - British New Wave
He was the singer and lyricist.
However, it was long ago, in the early '80s, when Ricky Gervais was in this duo. Their music was somewhat Bowie-esque.
The band recorded a demo tape with 16 songs. They weren't successful, but their single "More to Lose" (1983) went on to become a teen anthem in the Philippines. After their second single "Bitter Heart" (1983), the band split up in 1984.
An unofficial CD was released in 2005, compiling all of their songs.
10
Maya Rudolph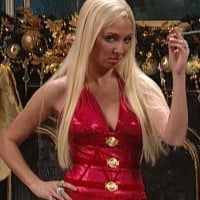 Maya Khabira Rudolph is an American actress, comedian, and musician. She rose to prominence on the NBC television show Saturday Night Live, where she was a cast member from 2000 to 2007. She has also starred in films such as Idiocracy, Away We Go, Grown Ups, Bridesmaids, Grown Ups 2, and Sisters.
Bands - The Rentals, Princess
Genre - Rock
The Rentals is fronted by vocalist Matt Sharp, the former bassist for Weezer.
Maya Rudolph of Saturday Night Live was a backing singer for this band from 1995 to 1999 and briefly a keyboardist. She also toured with them but for a short time.
She is in a Prince cover band called Princess.
The Contenders
11
Robert Mailhouse
Band - Dogstar
He was the drummer for the rock band where Keanu Reeves was a bassist (see item Keanu Reeves).
Mailhouse is a TV actor who has appeared in the NBC soap opera Days of Our Lives, as well as Seinfeld.
12 Jason Schwartzman
13 Greg Grunberg
14
Kiefer Sutherland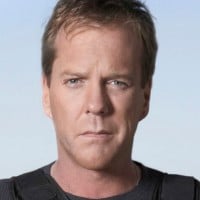 He's a country singer and plays guitar. He released his debut album in 2016 (Down in a Hole).
Some songs are available on YT.
15
Adrian Grenier
Not a very famous actor compared to some names above, but he plays for two bands!
Bands:

- The Honey Brothers (New Wave Folk, drums since 2002)
- Kid Friendly (vocals)
He tours with these bands.
16
Scarlett Johansson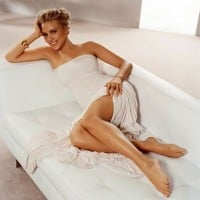 Scarlett Johansson (born November 22, 1984) is an American actress, model, and singer. She made her film debut in North.

Johansson is considered one of Hollywood's modern sex symbols, and has frequently appeared in published lists of the sexiest women in the world. As of February 2017, she is the highest-grossing actress of all time in North America, with her films making over $3.6 billion.

She... read more
17
Jeremy Renner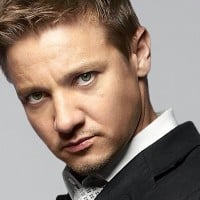 Jeremy Lee Renner is an American actor (born 1971) best known for his role as Clint Barton / Hawkeye in the Marvel Cinematic Universe.
18
Seth MacFarlane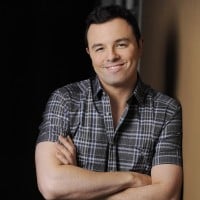 Seth Woodbury MacFarlane is an American television producer, filmmaker, actor, and singer, working primarily in animation and comedy, as well as live-action and other genres.
19
Michael Cera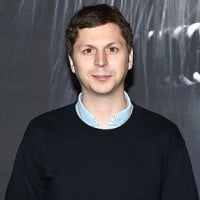 Only an honorable mention because he isn't a permanent member. He just helps when they need a bassist.
Band - Mister Heavenly
Mister Heavenly is an indie supergroup.
20 Ed Westwick
21
Malin Akerman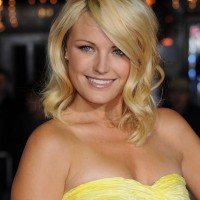 22
Christopher Mintz-Plasse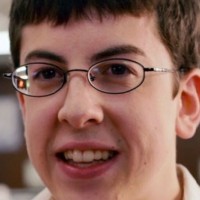 Christopher Mintz-Plasse is an American actor, comedian and musician who has performed roles such as Fogell in Superbad, Augie Farcques in Role Models, and as Chris D'Amico in Kick-Ass and its sequel Kick-Ass 2.
23 James Denton
24 Jesse Spencer
25
Teri Hatcher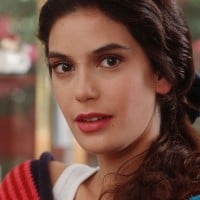 PSearch List