Best Beatles Members
The Top Ten
1
John Lennon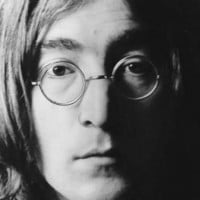 John Winston Ono Lennon, MBE (9 October 1940 - 8 December 1980) was an English singer and songwriter who rose to worldwide fame as a co-founder of the Beatles, the most commercially successful band in the history of popular music. He was assassinated by Mark David Chapman on December 8, 1980 at age 40. Lennon was characterised by the rebellious nature and acerbic wit in his music, writing and drawings, on film, and in interviews. His songwriting partnership with Paul McCartney remains the most successful in history.
Across the Universe, Lucy in the skies, Walrus, There's a Place, Hard Day's Night, All You Need is Love, Nowhere Man, And Your Bird Can Sing, Strawberry Fields, In My Life, Come Together, Because, This Boy, I'm Only sleeping, Sexy Sadie, If I fell, Baby You're a Rich Man, Ask Me Why, Tell me Why, Help, You're Gonna Lose That girl, Please, Please Me, Yes It Is, Power to the People, Give Peace A Chance. Imagine, A Day In the Life except for the silly bridge, No Reply, I'm A Loser, It's Only Love,
Have always been so enamored of this genius who was unflinchingly, brutally honest, so courageous and so gifted, compassionate and humane. Love, love, love John Lennon!
He is the soul of the band, without him the Beayles would not be as great as many of us know.
Paul McCartney John Lennon are great singers. In the history of music
2
Paul McCartney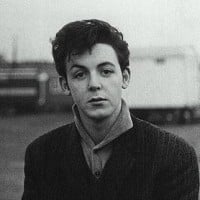 Sir James Paul McCartney (born 18 June 1942) is an English singer-songwriter, multi-instrumentalist, and composer. With John Lennon, George Harrison, and Ringo Starr, he gained worldwide fame with the rock band the Beatles, one of the most popular and influential groups in the history of pop and rock music.One of the most successful composers and performers of all time, he is known for his melodic approach to bass-playing, his versatile and wide tenor vocal range and his musical eclecticism, exploring styles ranging from pre-rock 'n' roll pop to classical and electronica. His songwriting partnership with John Lennon remains the most successful in history
Overall clearly Paul had the best career.
But even in The Beatles he was always the main contributor as songwriter and arranger (except around AHDN and BFS where John was much more productive).
McCartney is the "Mozart" of modern music, a true genius.
Sir Paul deserves #1. He wrote tons of beatles hits such as blackbird and yesterday, and helped on other hits such as Norwiegan wood. He was the heart of the band, And truly helped it succseed.
In my opinion, Paul's the best vocalist in the band. I like his songs better than others' too. Both his Beatles and post-Beatles stuff.
14 out of the 27 songs on The Beatles 1 were Paul Songs. 3 were both John and Paul. 1 was George. 9 was John. #1 Songs That Paul wrote:
1.Love Me Do
2.Can't Buy Me Love
3.Eight Days A Week
4.Yesterday
5.We Can Work It Out
6.Paperback Writer
7.Yellow Submarine
8.Eleanor Rigby
9.Hello, Goodbye
10.Lady Madonna
11.Hey Jude
12.Get Back
13.Let It Be
14.The Long And Winding Road
3
George Harrison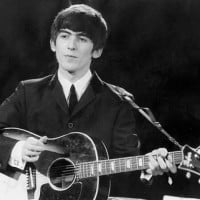 George Harrison (1943 - 2001) was an English guitarist, singer, songwriter, and music and film producer who achieved international fame as the lead guitarist of the Beatles.
Honestly, while the lyrics are not nearly as sophisticated, I feel that George Harrison's "My Sweet Lord" is just more meaningful than Lennon's "Imagine." It has a certain air in it that makes you think, at least for me. For what it's worth, I think he was in a same league as some of the other great guitarists of that era. Definitely the best Beatle.
George Harrison was the best Beatle he in my opinion was the only member who kept his roots and didn't let wealth and fame consume him like it has Paul and ringo.. George was unique kindhearted and spirited he was held back by Paul whereas John encouraged george.. George's talents were proven when he went solo releasing many songs he didn't have the chance to release on Beatles albums.. he held benefit concerts for bangladesh. Taught his gps son to play guitar while I'll with cancer on his death bed.. he helped Tom petty out after his home was targeted by arson.. George was wild in a good sense I was 13 when George passed away and it broke my heart I was still am a major fan of him his music is so calming and his guitar playing sings I love Marwa blues and pisces fish, faster, and brainwashed.. George Harrison Tom petty and per gessle are amazing musicians I think per gessle fits George harrisons qualities don't you lot?
Many Beatles fans are very Lennon & Mccartney!
to me I love them all, especially George!
I love his guitar sound so helping for those songs!
George deserves to be higher move him up Paul was not the best member of the Beatles Paul was a jerk who treat his friends like s...
George was the better Beatle
4
Ringo Starr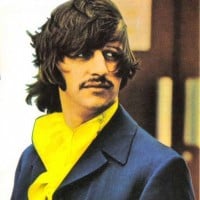 Richard Starkey known professionally as Ringo Starr, is an English musician, singer, songwriter and actor who gained worldwide fame as the drummer for the Beatles.
All 4 are equal! So ringo gets my vote. He's the best drummer ever and best percussionist.
Best drummer ever! But seriously, all 4 Beatles are equal!
The best drummer ever.
The best drummer ever!
5
Pete Best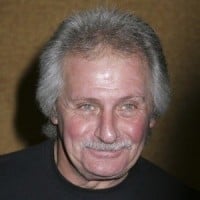 He's Best, but not "the best". That's sad.
Pete is the best!
6
Stuart Sutcliffe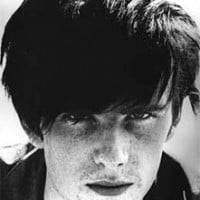 Stuart Fergusson Victor Sutcliffe was a Scottish-born painter and musician best known as the original bass guitarist for the Beatles.
7
Jimmy Nicol
He was the drummer after Ringo had Tonsillitis. Ringo met them back in Australia
8
Chas Newby
Played for four shows in 1960 as a bassist before he returned to school.