Best Alternative Bands of the '90s
Here is a list of bands that I am putting in my files. I want to collect their songs, the songs, that became a hit during the boom of alternative rock up until the time when hybrid hardcore flourished. If there's something that's missing from this list you are welcome to add them.



The Top Ten

1 Smashing Pumpkins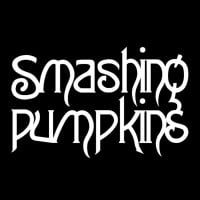 The Smashing Pumpkins is an American alternative rock band from Chicago, Illinois, formed in 1988. Formed by frontman Billy Corgan and James Iha, the band included D'arcy Wretzky and Jimmy Chamberlin in its original incarnation.
Easily the most unique and diverse sounding band of the 90s if not of all time, with in my opinion, one of the most unique vocalists of all time- Billy Corgan, especailly with albums Siamese Dream and Mellon Collie and the Infinite Sadness. Their sound captured sadness, happiness, love, depression, yet also a soothing comfort to the soul.
By far no doubt the best of the best. Very nice to see them here at #1 where they rightfully belong voted by the people, not the music industry. WPC is an all time musical genius.
SP had the widest range of musicality from psychedelic, hard core heavy metal, rock, grunge, shoegaze and dreamy sweeping ballads. Way more breadth then most of their peers could muster.
Even after nearly 30 years active, they still put on an amazing live show. Especially with most of the original crew back together.
2
Nirvana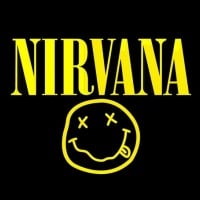 Nirvana was an American grunge band that was formed in Aberdeen, Washington in 1987. Nirvana disbanded after Kurt Cobain committed suicide in 1994. The drummer of the band, David Grohl, went on to start the Foo-Fighters, an alternative rock band.

The band was comprised of Kurt Cobain (Vocals, Guitar), Dave Grohl (Drums) and Krist Novoselic (Bass).

Nirvana is most well-known for their albums Bleach, Nevermind, In Utero and MTV Unplugged in New York and their songs "About a Girl", "Smells Like Teen Spirit", "Come As You Are", "Lithium", "In Bloom", "Heart-Shaped Box", "All Apologies" and "Pennyroyal Tea". The band is known for being one of the most influential bands of all time. Together with Soundgarden, Pearl Jam and Alice In Chains, the band is part of the Big 4 of Grunge. ...read more.
Defined a new style of music, should be #1. They are the equivalent of elvis to rock and roll or black sabbath to metal. No equal.
Nirvana is the band responsible for making grunge music popular. A great band.
Nirvana didn't make grunge, they just made it popular and better. Too bad kurt cobains dead...
The best grunge band, and one of the best bands.
3
Radiohead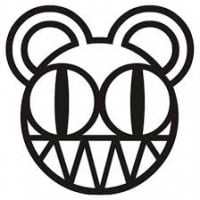 Radiohead are an English rock band from Abingdon, Oxfordshire, formed in 1985. The band consists of Thom Yorke (lead vocals, guitar, piano, keyboards), Jonny Greenwood (lead guitar, keyboards, other instruments), Colin Greenwoood (bass guitar), Phil Selway (drums), and Ed O'Brien (guitar).
This band are truly amazing. Ok Computer is one of the best albums of all time. Amazing band.
Radiohead>Nirvana... It's not even close
Thank god these guys are above Green Day and The Red Hot Chili Peppers
4
Red Hot Chili Peppers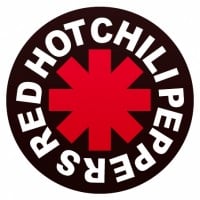 The Red Hot Chili Peppers is an American funk-rock and alternative rock band, that was founded in 1983. The band's members are Anthony Kiedis (Vocals), Michael "Flea" Balzary (Bass), Chad Smith (Drums) and numerous guitarists, most well-known being John Frusciante. The band is among the most well-known funk bands in music history with albums like "Blood Sugar Sex Magik" and "Californification" being some of their best known works. Throughout their career, the band has won numerous different awards and established an immense fanbase.
RHCP has a very eclectic mix of genres represented in their songs, from rap/punk rock to slow, emotional rock ballads. They never aligned with any specific sound of the era, they created their own. Their guitarist is a musical genius, the way a significant portion of their songs can strike a chord with their audience. RHCP's music really does have something for everyone; the band has great music that might take a little digging past their top hits to find.
Even though every 90's alternative list seems to put Nirvana on top with good reason, but there is no reason Red Hot Chile Peppers should be any worse than 2. Give Californication, Otherside, Dani California, Under the Bridge, and Scar Tissue a listen. (There are many other good RHCP songs but I only listed the most popular ones.) The guitarist precision is astounding (Californication) and the bassist is purely amazing (Listen to Can't Stop for the best bass line of any alternative song) I can't see why Radiohead and Smashing Pumpkins are above RHCP.
Red hot chili peppers is very modern compared to other alternative bands that just sound and look like retro acts or impersonators. And they are still relevant.
I love this band!
5
Oasis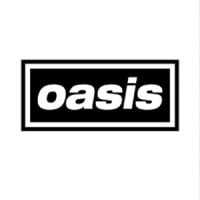 Oasis were an English britpop band formed in Manchester in 1991. Developed from an earlier group, the Rain, the band originally consisted of Liam Gallagher (vocals and tambourine), Paul "Bonehead" Arthurs, Paul "Guigsy" McGuigan, and Tony McCarroll. Noel Gallagher (Liam's Brother) served as the primary songwriter and guitarist for the band. They released a total of 7 albums. Definitely Maybe (1994), (What's The Story) Morning Glory? (1995), Be Here Now (1997), Standing on the Shoulder of Giants (2000), Heathen Chemistry (2002), Don't Believe The Truth (2005), and Dig Out Your Soul (2008). They disbanded in 2009 after Noel refused to attend their final gig. Causing Liam and Noel to have a falling out where neither spoke to each other for years to come. After Oasis' disbandment Noel went on to form Noel Gallagher's High Flying Birds, and Liam temporarily formed a group called Beady Eye from 2009 to 2014. Before starting a solo career of his own around 2015, releasing two solo albums, and ...read more.
Champagne Supernova is probably the best song from the 90's. Noel Gallagher is one of the best song writers of all time, especially during this time.
Noel Gallagher is an unbelievable song writer. Still remains so today with his solo stuff.
People say they ripped off The Beatles. But they are a great talented band.
Noel Gallagher had/has the best songs, and Liam the best voice, end of it.
6
Nine Inch Nails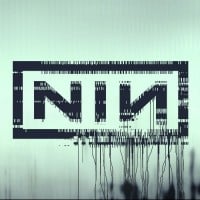 Nine Inch Nails is an American industrial rock band, founded in 1988 by Trent Reznor in Cleveland, Ohio.
Best of all time
7
Green Day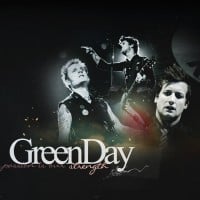 Green Day are an American pop punk/punk rock band formed in East Bay, California in 1987. The members include Billie Joe Armstrong (vocals and guitar), Mike Dirnt (bass), Tré Cool (drums) and Jason White (guitar). Green Day are associated with punk rock, pop punk and alternative rock. Some of their influences include The Ramones, Sex Pistols, NOFX, and Bad Religion. They are best known for their songs like 'Boulevard of Broken Dreams', 'Basket Case' and their 'American Idiot' & 'Dookie' albums. American Idiot sold 6 million copies in the U.S. and won a Grammy Award for "Best Rock Album". Green Day have sold over 75 million records worldwide and have won 5 Grammy Awards. They ...read more.
I'll never understand how Green Day trumps the Offspring. Dookie is awesome, then TWO DECADES later American Idiot is awesome with a few singles in between. The Offspring produced, Smash, Ixnay, Americana and Conspiracy of One and singles as well.
Few bands can churn out bangers for 3 decades straight the way Green Day has. Sure we can debate all day about whether they are "true punk" or not, but yo, they are good.
They were the only band at the time keeping punk rock alive. Say what you want, they're still punk.
Just one of the oldest bands. They started back in mid 90s but they're still around and still producing hits
8
Soundgarden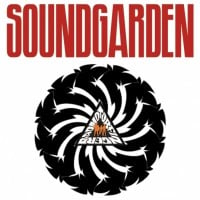 Soundgarden is an American grunge/alternative metal band formed in Seattle, Washington, in 1984 by singer and rhythm guitarist Chris Cornell, lead guitarist Kim Thayil, and bassist Hiro Yamamoto. Chris Cornell died on May 17th, 2017.
With tracks like "Rusty Cage" and "Jesus Christ Pose" (and a less known but incredible track "Room a Thousand Years Wide", I can't see how Soundgarden could be left off this list, and be below Pearl Jam for that matter... Just saying!
9
Weezer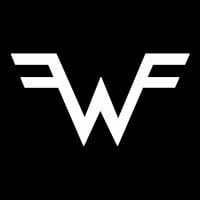 Weezer is an American alternative rock/power pop band formed in Los Angeles in 1992, currently consisting of Rivers Cuomo (lead vocals, lead and rhythm guitar), Patrick Wilson, Brian Bell, and Scott Shriner.
They have a great debut album they also have some good later music.
Emotion and a good rhythm, Easily the best.
10
Alice In Chains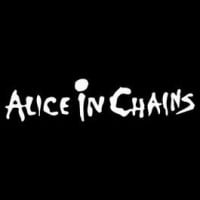 Alice in Chains is an American grunge/alternative metal band formed in Seattle, Washington, in 1987 by guitarist and songwriter Jerry Cantrell and original lead vocalist Layne Staley.
Favorite band, but I honestly don't think of them when you're talking about "alternative" rock.
For sure should be higher up. Just listen to Rooster, Would? And Man In The Box.
AIC should be Number 1 on this list certainly ahead of Chili Peppers.
Foo fighter is a term used by World War II pilots to identify UFOs.
The Contenders
11
Foo Fighters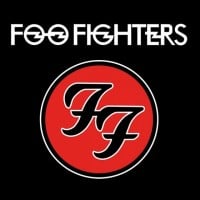 Foo Fighters are an American alternative rock band, formed in Seattle in 1994. The band was founded by Nirvana drummer Dave Grohl after the death of Kurt Cobain and the dissolution of his previous band. The band consists of Dave Grohl (lead vocalist, rhythm guitar, main songwriter), Pat Smear (rhythm guitar), Nate Mendel (bass), Taylor Hawkins (drums, backing vocals), Chris Shiflett (lead guitar, backing vocals) and the most recent addition, Rami Jaffee (keyboards). Former members include William Goldsmith (drummer) and Franz Stahl (guitarist).

Over the course of the band's career, its albums have won many awards and they have achieved recognition worldwide, with their shows often selling out within minutes. Overall, they've won 26 awards and received 87 nominations in total, including four Grammy Awards for Best Rock Album , more than any other band. As of 2015, the band's eight albums have sold 12 million copies in the U.S. alone. ...read more.
Foo fighter is a term used by World War II pilots to identify UFOs. And the name of the band is Foo Fighters, it's plural. They are definitely one of my Favorite bands. Founded in 1994 by Dave Grohl, they're not one of the oldest.
One of the oldest, I still wonder about the meaning of their name. I guess it was taken from one of the controversial files I think from area 51. I am not sure.
One of the few 90s alternative rock bands that still make great music today.
12
Stone Temple Pilots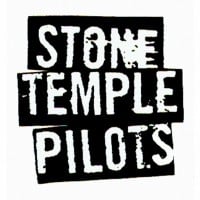 Stone Temple Pilots is an alternative rock band formed in San Diego, CA in 1989.

The band currently consists of brothers Dean and Robert DeLeo (guitarist and bassist, respectively), and Eric Kretz (drummer). Their main vocalist from their formation up to 2013 was Scott Weiland. He was fired in 2013 and for a short time was replaced by Linkin Park vocalist Chester Bennington, who left to focus on Linkin Park in 2015. Scott Weiland was found dead on his tour bus in Minnesota before his band The Wildabouts was set to play.

The bands original sound was characterized as grunge, and further releases showed a turn towards psychedelic rock and classic rock.

Stone Temple Pilots (abbreviated as STP) is known for many popular songs from best-selling albums, including Sex Type Thing, Plush, Creep, Big Empty, Sour Girl, Interstate Love Song, Trippin on a Hole in a Paper Heart, and Vasoline. ...read more.
13
The God Machine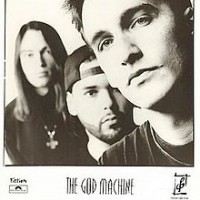 14
Hum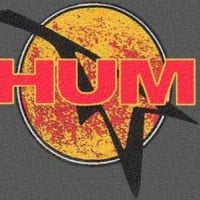 15
Failure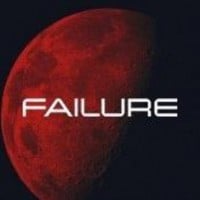 16
Pearl Jam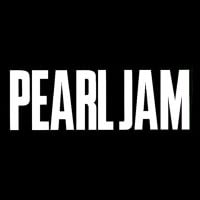 Pearl Jam is a grunge/alternative rock Band formed in Seattle, Washington in 1990. The band had comprised of Eddie Vedder, Mike McCready, Stone Gossard and Jeff Ament. Pearl Jam are most famous for their hit singles "Even Flow", "Black", and "Jeremy" which all appear on their debut album, "Ten", named after the basketball player Mookie Blaylock's jersey number, #10.
Eddie Vedder had amazing vocals, Mike McCready had fantastic solos, and Jeff Ament wrote the best music. Love Jeremy and Alive.
Only Nirvana's impact was greater and easily outclasses everyone on this list! ( Just one man's humble opinion )
17
Third Eye Blind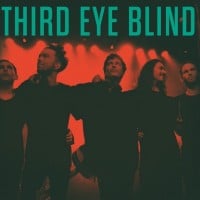 Third Eye Blind is an American alternative rock band formed in San Francisco in 1993. The songwriting duo of Stephan Jenkins and Kevin Cadogan signed the band's first major-label recording contract with Elektra Records in 1996, which was later reported as the largest publishing deal ever for an unsigned artist.
Third Eye Blind is amazing. With The Background, God of Wine, Narcolepsy, Blinded, Semi Charmed Life, Jumper, What's it going to be, Wounded, Alright Caroline, and many others, their early discography is amazing. Easily one of my favorite bands.
One of the best bands of the 90' and still one of the greatest vocals I have ever heard. Plus Stephen Jenkins was amazing, I wonder where he is now.
This should at least be in the Top 10! All five of their albums (Sixth on the way) have awesome songs!
18
Rage Against the Machine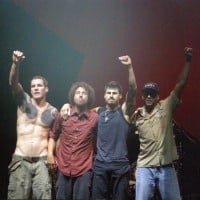 Rage Against the Machine is a rap metal band formed in Los Angeles, California. The band consists of vocalist Zack de la Rocha, bassist Tim Commerford, guitarist Tom Morello and drummer Brad Wilk.
19
The Offspring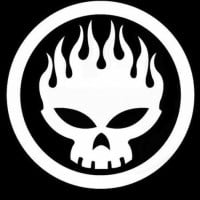 The Offspring is an American punk rock band from Huntington Beach, California, formed in 1984. Formed under the name Manic Subsidal, the band consists of lead vocalist and rhythm guitarist Dexter Holland, bassist Greg K., lead guitarist Kevin "Noodles" Wasserman and drummer Pete Parada.
Should be top ten, the last of true punk rock and still significant today
20
U2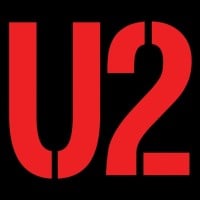 U2 are an Irish rock band from Dublin. Formed in 1976, the group consists of Bono, the Edge, Adam Clayton, and Larry Mullen Jr. U2's early sound was rooted in post-punk but eventually grew to incorporate influences from many genres of popular music. Throughout the group's musical pursuits, they have maintained a sound built on melodic instrumentals. Their lyrics, often embellished with spiritual imagery, focus on personal themes and sociopolitical concerns.
21
Tool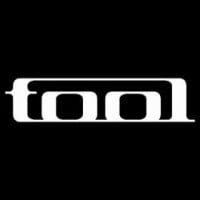 Tool is an American alternative metal/progressive metal band, that was formed in 1990. The band is set together between Maynard James Keenan (Vocals), Danny Carey (Drums), Adam Jones (Guitar) and since 1995 Justin Chancellor (Bass). The band is known for their influences from electronic sounds and their overly complex and strangely structured songs. They released their debut album "Undertow" in 1993 and later put out other famous albums, like "Lateralus" and "10,000 Days". The band has established a legacy as one of the most well-known and beloved progressive metal and alternative metal bands of all time.
At first I was upset they were so low but it's Tool, not everyone is ready. Oh well it's their loss. Number 1 for me.
They defined 90s alternative metal.
Should be higher on the list.
22
Catherine Wheel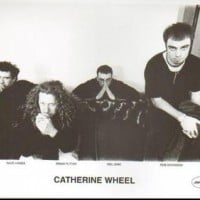 23
Deftones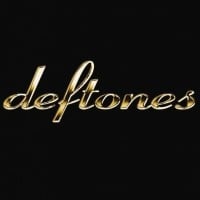 Deftones are an American alternative metal band from Sacramento, California. The band, which was founded in 1988, consists of Chino Moreno, Stephen Carpenter, Frank Delgado, Abe Cunningham and Sergio Vega. They have released a total of 9 studio albums. Some of their most popular songs are Change (in the House of the Flies), Passenger, Bored, Minerva, Rocket Skates, Back to School (Mini Maggit), Beauty School, Diamond Eyes, Hole in the Earth, Mein, Digital Bath, and etc.
One of the most misunderstood bands, I think because their song isn't really the kind which you will get to like when you first hear it, you have to listen to their songs twice or thrice before you get to like it. And the lyrics is very poetic. But I just put them on the 9th because although they are my favorite, they still are young.
They aren't alternative. They fall under the category of alternative metal, but that's a subgenre of metal. Not alternative
Deftones are pioneers of alternative metal, they revolutionized the genre.
24
The Cure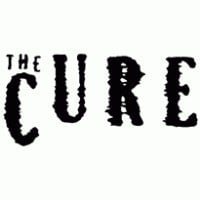 The Cure are an English post-punk/gothic rock band formed in Crawley, West Sussex, in 1978. The band has experienced several line-up changes, with vocalist, guitarist and principal songwriter Robert Smith being the only constant member.
25
New Radicals
I am putting this band on my list because simply they are good, too bad they disbanded too early, I had their album before and I think all of the songs there was good.
PSearch List