Best Britpop Bands
The Top Ten
1
Oasis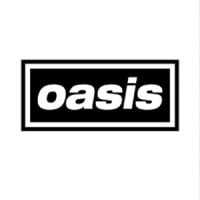 Oasis were an English britpop band formed in Manchester in 1991. Developed from an earlier group, the Rain, the band originally consisted of Liam Gallagher (vocals and tambourine), Paul "Bonehead" Arthurs, Paul "Guigsy" McGuigan, and Tony McCarroll. Noel Gallagher (Liam's Brother) served as the primary ...read more.
My favourite oasis one is Half the World Away. Oasis is probably the band I am most likely to go to when I'm upset or really in any mood, they cheer me up. Great band, many hits and their albums are always still in the charts, shows how awesome they still are. Much better than Blur.
Oasis are legendary. They have so many wonderful songs and 2 of the most important albums of the 90s. They completely changed my perspective of music. Noel Gallagher is such an amazing songwriter and definitely one of the best ofor the 90s. Liam has such a cool voice too. Noel has a great voice too, he sings some of my favourite tunes. Just a wonderful band.
If you think Definitely Maybe & What's The Story sounds like the Beatles get your ears checked. Oasis were the best band of the 90s and one of the best bands in British history. Noel Gallagher is one of the best songwriters of all time as he's written timeless anthems.
Sickest Brit band ever they have put the light in my life. They my favourite band ever and all I listen to is them. My dad went to 6 gigs and we have never looked back. I am so unhappy that they broke up.
2
Blur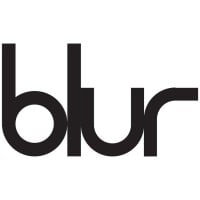 Blur are an English rock band, formed in London in 1988. The group consists of singer/keyboardist/guitarist Damon Albarn, guitarist/singer Graham Coxon, bassist Alex James and drummer Dave Rowntree.
This list is terrible. Arctic Monkeys, Coldplay, Franz Ferdinand, Kasabian, and the Smiths are not Britpop. For starters, the first four bands mentioned came too late, while the last one is an influence on the scene. Manic Street Preachers and Radiohead did at one point in their careers became Britpop acts, but for basically one album only. Bands such as the Bluetones, Elastica, and Supergrass are Britpop, not Arctic Monkeys or Coldplay. Got it?
I think Blur are the definitive Britpop band even though Oasis was more globally famous. Oasis are a solid rock band who were downhill from their debut in my opinion, but Blur covered all the bases and all the genres, from pop to rock, new wave to experimental, serious to lighthearted and kept changing their sound in compelling ways.
Hm, guys. Could you tell me what's the concept of britpop? Hint: Not Coldplay.
Anyway, blur is brilliant. Simply brilliant. Though Oasis, Radiohead and The Verve are pretty badass as well.
Oh, and even though I'm an unconditional Arctic Monkeys fan, they ain't britpop either.
I've recently been having a thing for blur. Every one of their songs is so amazing! Their definitely better than oasis. Those guys were basically just Beatles wannabes. The point is to try and be your own thing and not try and copy other people. Come on.
3
Pulp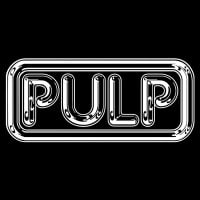 Pulp were an English rock band formed in Sheffield in 1978. Their best-known line-up from their heyday consisted of Jarvis Cocker, Candida Doyle, Russell Senior, Mark Webber, Steve Mackey and Nick Banks.
Oasis and Blur are great, but derivative. Oasis is basically a Beatles imitation band, albeit a very good one, and Blur are trying to imitate the Kinks. Pulp were the only one of the three who did something genuinely original. It didn't always work but they deserve credit for it.
Well, for starters, they're actually Britpop, unlike Coldplay. Such a fun band, however, can do serious stuff amazingly as well. Jarvis Cocker is a fantastic frontman, and he brings his own amazing style of charisma to the band.
If you think Oasis have good lyrics, check out songs like I Spy (as far as I can tell, about a man stuck in the depths of the working class trying to 'rescue' a past friend or lover from the 'sickness' of the upper class - best line: 'I will take you from this sickness, dinner parties and champagne. I'll hold your body and make it sing again')
Pulp should clearly be up on the list. One of what I call the Fab four of Britpop, along with Oasis, Blur, and suede, with The Verve next on the waiting room.
4
Suede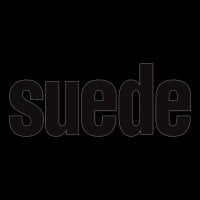 Suede's first three albums are the most perfect expression of a band that any group has ever achieved, they are relentless, neo-glam masterpieces, each distinct from the other, and Suede is the band from this list that I find myself revisiting most often...
I've heard all of Britpop bands on top 10 and I have to say that no Britpop band can be better than Suede. Suede is way so underrated.
Most of the bands in the top 10 aren't even Britpop. Suede are better than basically all of this list.
Why don't I ever hear about Suede? They are easily one of the best.
5
The Verve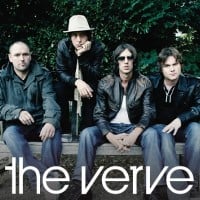 The Verve were an English rock band formed in Wigan in 1990 by lead vocalist Richard Ashcroft, guitarist Nick McCabe, bass guitarist Simon Jones and drummer Peter Salisbury. Guitarist and keyboard player Simon Tong became a member at a later date.
It disturbs me that Verve are bellow Coldplay and Arctic Monkeys. Those bands are still great, but they aren't Britpop! The Verve is as Britpop as it gets, whilst still doing something very different from their contemporaries. They need to be in the top 5.
In my humble opinion, these guys take the cake when it comes to Britpop. They have released some beautiful ballads throughout their discography. Try giving these songs a listen: On Your Own, History, Sonnet, Space and Time, Lucky Man, One Day, Sit and Wonder, Valium Skies and Appalachian Springs. It's too bad they quit after their last album Forth. That is my favorite work they've done to date and I'm sure they would've gone so much farther if they continued.
Great band. Bittersweet Symphony is one of my most favorite songs of all time, and Urban Hymns is one of the best albums of all time. They would have been as popular as Oasis and Coldplay had they continued.
Without a doubt the best they make oasis look lime to brats from north London who owait... That's right they are who thought they were reincarnated john Lennons
6
Coldplay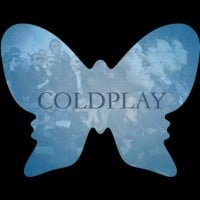 Coldplay are a British pop rock band formed in 1996. The band consists of Chris Martin (lead vocalist and pianist), Jonny Buckland (lead guitarist), Guy Berryman (bassist) and Will Champion (drummer and backing vocalist). Manager Phil Harvey is often considered an unofficial fifth member. The band renamed ...read more.
How are Coldplay at number 3? Coldplay are awful (and not even britpop)! They don't deserve to be on this list AT ALL, especially not at number 3!
Any music by coldplay have a different meaning, and this make me think... How did they change the stile of music music by music?
Some is more eletronical
Or Alternative
Or Melodical
Or with solos than fix in your head... Anyway Coldplay is the best Britanic Band ever =D
Just because you're a British Pop band doesn't make you Britpop.
A very hit and miss band but deserve to be high up the list.
7
Radiohead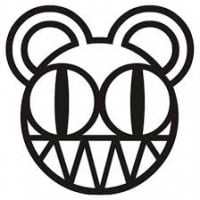 Radiohead are an English rock band from Abingdon, Oxfordshire, formed in 1985. The band consists of Thom Yorke (lead vocals, guitar, piano, keyboards), Jonny Greenwood (lead guitar, keyboards, other instruments), Colin Greenwoood (bass guitar), Phil Selway (drums), and Ed O'Brien (guitar).
How is Radiohead britpop? Kid A is like the polar opposite of Britpop.
Radiohead hates britpop, why are they on this list?
Ok I love radiohead, but they aren't Britpop in fact I'm sure they would hate you forever if you call them a Britpop band
The Bends is very much Britpop.
8
Snow Patrol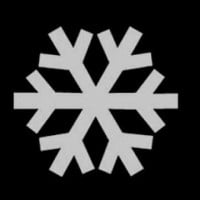 Snow Patrol are a Northern Irish rock band formed in 1993, consisting of Gary Lightbody, Nathan Connolly, Paul Wilson, Jonny Quinn, and Johnny McDaid.
Snow Patrol light up as if they have the choice which make them light up by being a successful band!
9
Kaiser Chiefs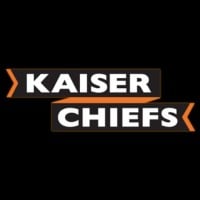 Kaiser Chiefs are an English indie rock band from Leeds who formed in 2000 as Parva, releasing one studio album, 22, in 2003, before renaming and establishing themselves in their current name that same year.
I LOVE Kaiser Chiefs. However, they are not Britpop. They are British, yes, but they came too late to be considered Britpop.
10
Noel Gallagher's High Flying Birds
Best band of our today, it's a fact. Who built the moon? Is a masterpiece, a work of art, it's brilliant, Noel can't do anything wrong, he's the greatest songwriter from the last 20 years and he just keeps getting better, he truly is a godlike genius
The Contenders
11
Stone Roses
Best of the best in my mind.
The stone roses are a million times better than franz Ferdinand
12
Supergrass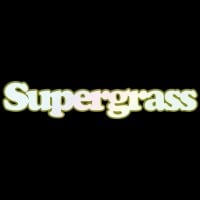 I love this band! They deserved to be popular as they should have been.
Drummer Danny Goffey is very fit and Gaz Coombes is so cute! I got their autographs a long time ago.
Agree, in the top five, for Sun Hits The Sky if nothing else.
Better then more then half those bands..
13
Beady Eye
It's not fair that Oasis is at the top and Noel is at the bottom when clearly Liam should be at the very bottom.
14
Manic Street Preachers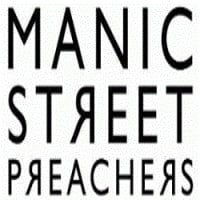 15
Arctic Monkeys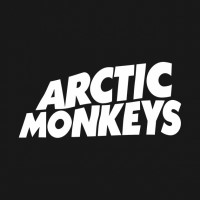 The Arctic Monkeys, otherwise known as the Death Ramps, are a British indie rock band formed in 2002 in Sheffield, England. The band consists of Alex Turner (lead vocalist, songwriter, electric and rhythm guitarist), Jamie Cook (electric and rhythm guitarist, songwriter), Matt Helders (percussionist, ...read more.
Why am are written here twice?
They aren't britpop.
16
Stereophonics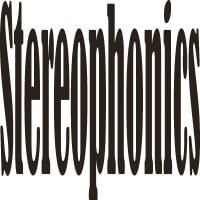 Stereophonics are a Welsh rock band that formed in 1992 in the village of Cwmaman in the Cynon Valley.
17
Keane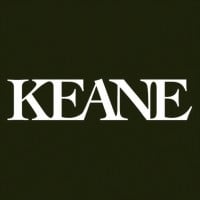 Keane are an English rock band from Battle, East Sussex, formed in 1995. The group currently comprises Tim Rice-Oxley, Richard Hughes, Jesse Quin and Tom Chaplin.
I love this band to bits as well as many others like oasis, blur and supergrass! Tom has an amazing voice and a total greater of god!
This is the last time I have written about this review.
Nothing short of perfect! Somewhere only we know, nothing in my way, everybody's changing... One better that other :P
18
Franz Ferdinand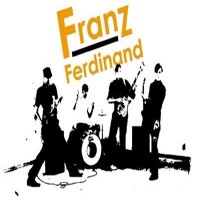 Franz Ferdinand are a Scottish rock band, formed in 2002 and based in Glasgow. The band's original lineup was composed of Alex Kapranos, Nick McCarthy, Bob Hardy, and Paul Thomson.
19 Travis
20 Ash
21
Placebo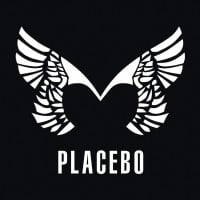 Placebo are an English alternative rock band, formed in London in 1994 by singer-guitarist Brian Molko and guitarist-bassist Stefan Olsdal.
Lots of great bands but I'll jump on board with Placebo. Just think they've got that bit of extra class. In order the rest I'd go Keane, Radiohead, Cold Play, Blur, Monkeys, Manic Street, Snow Patrol, Pulp, Kasbian, Verve, Suede. Also bands like Doves, Editors, Kloot, Kooks, Death Cab (not sure if they're all British though)
22 Artic Monkeys
23 Elastica
24
Ocean Colour Scene
Second best britpop band behind Oasis, The Verve in third.
25
Kasabian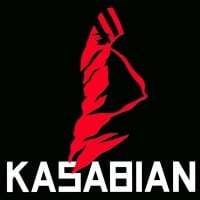 Kasabian are an English rock band formed in Leicester in 1997. The band's original members consisted of vocalist Tom Meighan, guitarist and vocalist Sergio Pizzorno, guitarist Chris Karloff, and bassist Chris Edwards.
PSearch List