Best Decades for Metal Music
Heavy metal is a genre of rock music that developed in the late 60s and the early 70s, largely in the United Kingdom and the United States. Since its creation, metal has divided into many subgenres.

Do you think metal isn't the same as it was before? Or is better now?

The Top Ten

1 1980s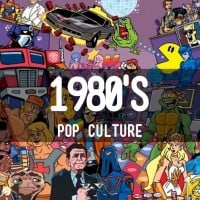 Let's see... We've got Iron Maiden, Judas Priest, and Black Sabbath was still pretty strong. Thrash Metal became huge, starting with Metallica, then Slayer and Anthrax followed them, then Megadeth was formed after Dave Mustaine leaving Metallica, and more bands, like Exodus, Testament, and Overkill were formed. AC/DC was still strong in the 80s, even without Bon Scott, releasing good songs like "Back in Black" and "For Those About to Rock (We Salute You)". Dio was also another Heavy Metal band formed in the 80s, and Mercyful Fate had some pretty good hits like "Evil", "Curse of the Pharaohs", and pretty much any other Mercyful Fate song that was included in Metallica's cover named after the same band. So pretty much, Many good bands were formed in the 80s, and others from the 70s were still strong.

The 1980s was also the point where Metallica and Guns N' Roses were at their best, with great hits like Master of Puppets, Fade to Black, Seek and Destroy, and One, while Guns N' Roses had their album, Appetite for Destruction, full of good songs. Other good songs were released such as Judas Priest's "Breaking the Law", Iron Maiden's "Hallowed be thy Name", Megadeth's "Peace Sells", and Slayers "Raining Blood".

This proves that the 1980s was the best decade of Heavy Metal. The Worst is probably the 2010s.
2
1990s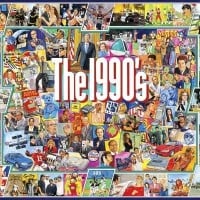 Bad decade for Iron Maiden and Metallica but great for a lot of bands like Pantera, Death or Sepultura.
It's a decade for new metal eras like the alternatives subgenres : Grunge, Indus, Sludge, Nu...
People always say this was a bad decade for metal, but it was also when many Melodic Death Metal bands were formed, and that is my favorite genre.
One good thing about this decade was that Rob Halford finally came out gay. It must've been hard for him to keep it a secret after all those years.
3
1970s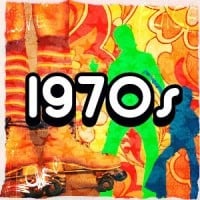 Best decade for intelligent music and skilled musicians. Prog Rock was a beast ! Symphonic, Canterbury, RPI... Sadly, keyboards were used for crappy pop in the 80s.
"Every rock and metal genre was developed in this era." Yeah, forget about Psychedelic Rock, Progressive Rock, Rock 'n' Roll, Hard Rock, Blues Rock, Art Rock, Experimental Rock, Proto-Punk, Heavy Metal, Folk Rock and probably dozens of genres I've missed that were developed in the 50's and 60's... -,-
'90s? '60s?!? Just no. Metal started in 1970 with Black Sabbath and continued with great bands like Judas Priest and Rainbow.
4
2000s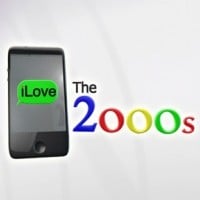 You got Opeth, Agalloch, Mastodon, Tool, System of a Down, Gojira, Slipknot, Machine Head, Messhuggah, Mercenary, Saturnus, Nevermore, Rammstein, Porcupine Tree all peaking.
On top of that you have great albums from Iron Maiden, Judas Priest, Halford, Pantera, Blaze Bayley, Deftones and Helloween.
Opeth, Tool, and Mastodon were all in their prime, and are arguably the most creative metal bands to date.
5
2010s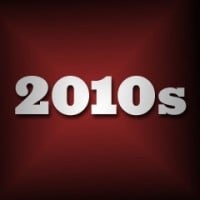 A lot of progressive bands reigning in the 2010's. Ihsahn, Vektor, Mastodon, Opeth, and many more bands. As well as classic bands releasing some really good material such as Kreator with Phantom Antichrist and God's of Violence. Anthrax with Worship Music and For All Kings. Amazing music, it's just unfortunate that metal doesn't really get the media attention like in previous decades.
The 80s were when a lot of the best bands came out, Judas Priest, Megadeth and my favourite Iron Maiden. However their was still a lot of crappy glam metal that overall destroyed the genre. Now most of those bands are gone and what is left is the good stuff.
Okay yes the 80's were great and iconic but come on now... Evolution people! So much different styles and genres to choose from now. And the production...? I am finding new outstanding bands every single day now.
6
1960s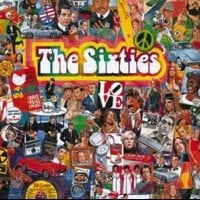 7
2020s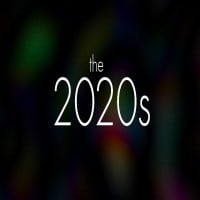 BAdd New Item