Top 10 Best Female Gospel Singers
The Top Ten
1
Dorinda Clark-Cole
I think Dorinda Clark- Cole is an amazing singer. She brings so much energy to the stage when she is performing.
She's one of the best alto's I've heard and harmonizes amazing with her raspy Clear tone to The Clark Sisters!
Her scatting is awesome wish I could sing with her and her sisters
2
Karen Clark-Sheard
Karen's Voice is one of the best sopranos also! She sings the main high parts in The Clark sisters!
Karen Clark Sheard is the best singer of all times! Her humility is equally impressive.
Karen Clark- Sheard is honestly amazing. Her echoes are truly breathtaking.
Think she is one of the most creative and gifted singrs of our time... ! Such a wonderful ability
3
Yolanda Adams
Yolanda is simply the greatest. No gospel singer has matched her ability to speak to diverse audiences the way she does. She's a trendsetter and able to stand on the grandest of stages outshining anyone outside of God. How could you not appreciate the Queen of Contemporary Gospel Music, our First Lady of Modern Gospel?
How could you not appreciate the Queen of Contemporary Gospel Music, our First Lady of Modern Gospel? Yolanda Adams represents the best of gospel music and will outshine anyone on any stage outside of God. Miss Adams has a God-given gift of song that enables her to shine brighter than her colleagues!
Most powerful gospel singer of all time. I consider Yolanda Adams number 1in top 10.
4
Shirley Caesar
Legend, absolutely a legend. A blessing to all in need.
5
Le'Andria Johnson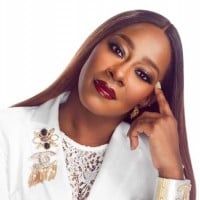 Yes there have been things Said, Mrs. Johnson but those words are true it's just the way she said it because how can anyone that God chosen for his flock to walk by someone and ignore them what man of God does that, she just put pastors an Bishops on blast that's all she said something that no one else would have said it had to happen. because they want everybody else to think. they are so clean when they are not no one might know what you have done to get in that pulpit but God sees, that's the key God knows what you're doing and sometimes God will put people around to call you out... That's his way of showing people. be careful of who you are allowing to speak to you from my book..
Redemption, prayer, and healing. All things you will feel when she sings.
They she ministers
6 Erica Campbell
7
Mahalia Jackson
She mainstreamed gospel into American culture. She ONLY sung gospel her whole career. Mahalia also sang through her illness and made the pathway for modern gospel today. She isn't called the Queen of Gospel for no reason!
Mahalia should be number one on this list. The way she paved the way for everybody else on this list is amazing. She is the best gospel singer and singer ever. She seriously deserves to be number 1.
Mahalia Jackson is the epitome of gospel music. She was and always will be the undisputed Queen of Gospel.
Clara Ward and Mahalia Jackson were the number 1 they can share that title.
8
CeCe Winans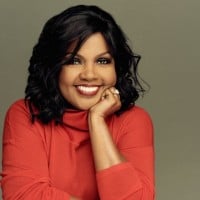 There is not gospel singer that comes close to comparing to CeCe Winans. The tone, the anointing, the growls, the joy, the peace, the smooth runs, the voice. She does not have to do a lot of extra to what matters the most: worship unto the Lord. She is undeniably the best. 12 Grammys, 15 Stellars, 17 million albums worldwide, 23 Dove Awards, 4 Soul Train Awards, 1 Lady of Soul Award, 5 Essence Awards, Music City Award, Nashville Walk of Fame Recipient, a star on the Hollywood Walk of Fame, and so many more. She is a trailblazer in Gospel, Christian, and R&B music not to mention pop culture. I could go on and on. Her best friend and sister Whitney was the voice yet CeCe is the gift. All hail the Queen!
I say yes & Amen to the comments that I read. It's good to be a gospel singer that God gave a voice to. But to be Anointed which destroys yolks & bring chains off the lives of people that's worth honoring & to add worship my Lord. God has raised up many young voices to come forth but to follow in the path of the season saints he's gifted voices to how can u not bless the lives of people all over the world & nations. I've always loved CeCe & BeBe some of their songs had me feeling like I wanted to marry but thank God I didn't get caught up in the moment! God is to amazing. Love the Whole Anointed Family. Stay Blessed.
First African American woman who won the female vocalist of the year in America! She made history! 12 time Grammy awarded, 21 stellars and if I'm right 7 or 8 dove awards! If she isn't the best, please, tell me what she is?!
She is the only woman who could carry alongside with Whitney! She is most awarded female gospel artist of all time! She doesn't entertains, but worships and has a true anointing!
9 Tina Campbell
10
Lisa Knowles
Lisa Knowles is a bad girl!
The Contenders
11
Kim Burrell
Greatest voice of all time. Not just gospel.
12
Tramaine Hawkins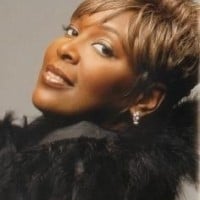 13
Tamela Mann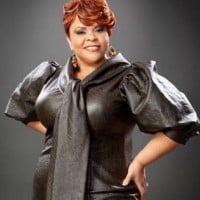 Now Tamela Mann is honestly my favorite gospel singer of all times. Her singing just brings so much joy to my heart.
Strong powerful voice
Omg she is very iconic
14
Vickie Winans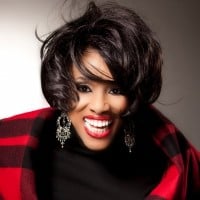 To the person who said that Long As I Got King Jesus was a great song, I love that song too, but also, guess what MY favorite is? Shake Yourself Loose! That and LAIGKJ are both my favorite Vickie Winans songs!
15
Tasha Cobbs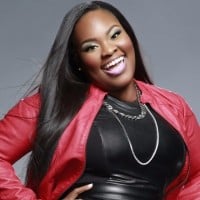 She sure does touch deep in the soul with her songs.
I love her songs!
A good singer
16
Kierra Sheard
Kierra Sheard has a God-given singing voice. She sounds awesome! Like, wow she has so much talent!
Kierra Sheard is so amazing, very talented. She has so much good energy when she is singing.
Kierra Sheard has such an amazing singing voice! I also love her song Flaws!
Just like her mommy! She is up and coming...well, actually shes already HERE!
17
Aretha Franklin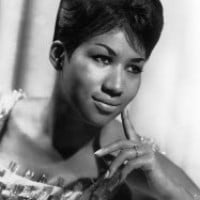 Aretha Louise Franklin (March 25, 1942 - August 16, 2018) was an American singer, songwriter and pianist. She began her career as a child singing gospel at New Bethel Baptist Church in Detroit, Michigan, where her father, C. L. Franklin, was minister. ...read more.
Aretha Franklin is one of the best to ever do it. Pure talent. She is a legend.
Although she has done gospel I don't consider the queen of soul to be a gospel singer... but shes definitely the queen of soul
18
Sinach
There is no song done by this lady that is not inspirational. Sinach is a blessing to this generation
Such a moving gospel singer and writer.
Sinach impact people,especially me spiritually through her revelational songs. She's the best.
19 Lauren Daigle
20
Vanessa Bell Armstrong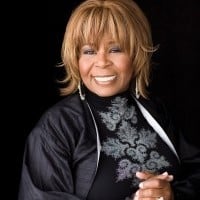 Strong powerful vocals throughout the years. As she ages, she only gets better.
Oh I loveeeeee Vanessa Bell Armstrong! She is so beautiful & her voice is very angelic. Her voice is still sounds the same to this day.
21
Ada Ehi
Ada songs are songs for the spirit. Her style is like no other.
You are amazing
When you sing all your songs I just want to hear them
Woman of the living god
22
LaShun Pace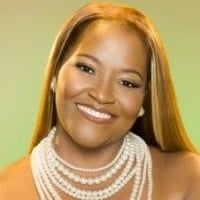 Very very underrated but her peers know she is Real ..Gospel , soulful and can throw jazz rifts anytime she wants ! Listen not too many people. even can..get on her level ! Mahalia Jackson is the GOAT.. dt even have to write abt her!
God bless you
23
Albertina Walker
The one and only queen of gospel. If you want to know the lord, listen to sister Albertina Walker. She must know him.
24 Mercy Chinwo
25 Heather St. Clair
PSearch List