Top Ten Best Female Guitarists
The Top Ten
1
Joan Jett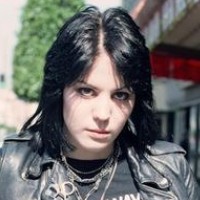 Joan Marie Larkin known professionally by her stage name Joan Jett, is an American rock guitarist, singer, songwriter, producer and occasional actress, best known for her work with Joan Jett & the Blackhearts, preceded by success with The Runaways, including their hit song "Cherry Bomb".
The rowdiest, raunchiest (in a good way) rawest rock guitar player in the studio and on stage. Her chops and chord approach were probably what helped the big boys in thrash metal gain some confidence in their early playing. All attitude and loud guitar - that's Joan Jett!
Two words... Pure EPICNESS
Joan jett is a major influence on young woman in the music business
She's also one of the top punk guitarists.
Don't forget she doesn't do all the guitar parts like solos because she plays rhythm guitar
2
Orianthi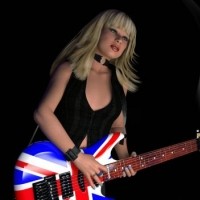 Only 4% votes? She's literally the only singer on this list that plays her guitar in every one of her songs and videos. Plus, she was actually going to be Michael Jackson's guitarist for his This Is It tour and she's currently Alice Cooper's guitarist!
She is my most favourite Queen of Guitarist. Hope I can bring her to KUALA LUMPUR, Malaysia... For a concert... To honour her amazing skills... She is awesome with lots of experience and confidence when on stage. She really rocks...
If you listen just once you have to put up at the top or close to it! I don't know how she is left off any top 10 list?
She is awesome! Guitar is her lyf. She plays guitar for the last 18 yrs and she rocks! Starting from 'According to you', 'Shut up and kiss me' to 'Suffocated' all her songs rock! M/.. m/
3
Nancy Wilson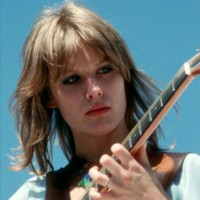 Nancy Lamoureaux Wilson is an American musician, singer, songwriter, producer, and composer. She rose to fame alongside her older sister, singer Ann Wilson, as a guitarist and backing vocalist in the rock band Heart, which she joined in 1974.
The best, words can't really describe how good she is. Seen her and her sister in Hawaii in the 80s. The greatest concert I've ever been, aloha summer blow out. Thanks for the memories.
When Nancy Wilson picks up her guitar... You know you're going to be blown away by her dynamic aggressive acoustic playing or her raunchy rock rhythms on the electric or her amazing picking styles. She's a dynamic persona on stage the ultimate guitar queen. Her song writing and magical voice make her a complete artist. She's been rocking and creating music for a good 40 years. If Nancy Wilson had been male she would have made "God" status by now. Respect to guitar goddess Nancy Wilson
The String Queen leading the axe slingers far and wide. Her amazing skills, riffs, clean picking, fast agressive attacks and progressions lock her in@ #1. She is a multi talented musician on many instruments some include mandolin, autoharp, blues harp, 12 string, blazing electric and acoustic guitar. She's a wild high kickin axe slinger on stage and sings beautifully. Maintaining top slot - Ms. Nancy Wislon - Heart
She is Superb and also has a Superb Voice as well.
4
Sister Rosetta Tharpe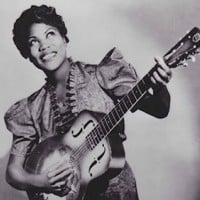 5
Kaki King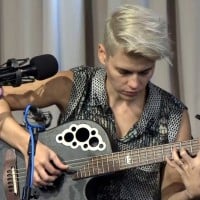 6
Jennifer Batten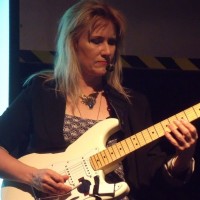 Astonishing technique! See "Flight of the bumble bee".
The angel and the legend of all time on earth she should b number one she is the creator of bumble bee... Godess of rock of all time queen of rock vote for Jennifer...
7
Lita Ford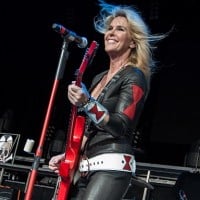 Lita Rossana Ford is an English-born American rock guitarist, vocalist and songwriter, who was the lead guitarist for The Runaways in the late 1970s, an all-female rock band formed by Joan Jett and Sandy West. In the 1980s Lita Ford embarked on a solo career.
Hi there Lita, I love three things about you 1) Your great microphone skills 2) Your singing especially Close My Eyes Forever and 3) Your great guitar skills and it only goes to show you're a Rockin' Darling, I Love You.
Its Joeysworld
Listen to "Close My Eyes Forever" and get back to me. P.S. I don't think Swift qualifies.
8
Maybelle Carter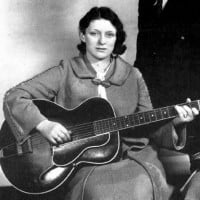 9
St. Vincent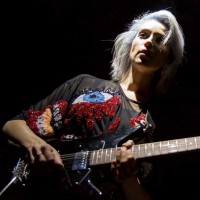 Anne Erin "Annie" Clark, better known by her stage name St. Vincent, is an American musician, singer-songwriter, and multi-instrumentalist.
10
Joni Mitchell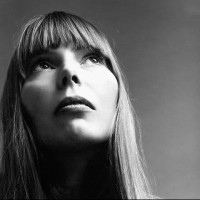 Roberta Joan Mitchell, professionally known as Joni Mitchell, is a Canadian singer-songwriter. Drawing from folk, pop, rock, and jazz, Mitchell's songs often reflect social and environmental ideals as well as her feelings about romance, confusion, disillusionment, and joy.
Something is really wrong with y'all if you let Joni Mitchell lose against Avril Lavigne and Taylor Swift.
Joni's tuning and technique of playing was ground breaking.
The Contenders
11 Elizabeth Cotten
12 Mary Ford
13
Carrie Brownstein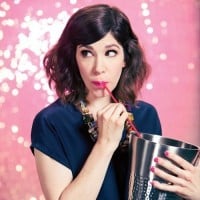 14 Memphis Minnie
15 Jenny Hoyston
16 Emily Remler
17
Nita Strauss
She really rocks. Control chaos look forward to new stuff. Hope to see her again soon solo uk tour or with Alice Cooper
This girl can really shred! Should be in the top ten.
18
Bonnie Raitt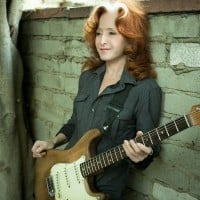 Bonnie Lynn Raitt is an American blues singer-songwriter, musician, and activist. During the 1970s, Raitt released a series of roots-influenced albums that incorporated elements of blues, rock, folk and country.
The one and only woman on slide blues guitar is Bonnie Raitt. She's got the sound that many women try to capture and emulate. Many of blues men have hailed her as one of the finest voices and guitar players out there. She always gives us something to talk about.
One of the best guitarists, period.
19
Nikki Monninger
Hi there Nikki, wow guess what I'm a HUGE fan of Silversun Pickups. Most important I love your microphone skills and your guitar skills are excellent and yes your singing is oh so great. Take care and stay safe.
Its Joeysworld
20 Liona Boyd
21 Kelley Deal
22
Chrissie Hynde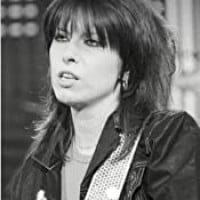 Probably one of the biggest influences for any female guitarist starting out in the 80's- 90's. She is raw, real and what you see is what you get. On stage her guitar is as much a part of her as is the lyrics she sings. The Pretenders paved a wider freeway for women to travel.
And an excellent, engaging vocalist and performer.
23
Patti Smith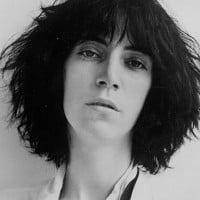 Patricia Lee "Patti" Smith is an American singer-songwriter, poet, and visual artist who became a highly influential component of the New York City punk rock movement with her 1975 debut album Horses.
24 Peggy Jones
25
Jenny Lewis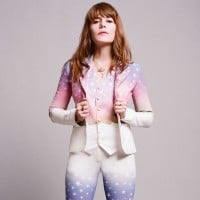 Hi there Jenny, I love your microphone skills, but most importantly your great guitar abilities. You're a true wonder.
Its Joeysworld
PSearch List