Best Female Singers of the '60s
Individual female artists or all female groups of the 60's.

The Top Ten

1 Dusty Springfield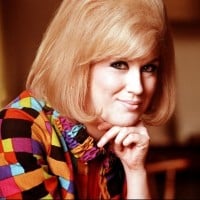 Mary Isobel Catherine Bernadette O'Brien, known professionally as Dusty Springfield, was an English pop singer and record producer whose career extended from the late 1950s to the 1990s.
To me she was a sexy sultry Goddess who invented herself in the 60's, she made it look easy... She is my favorite of all time female singer. She sang many of Burt Bacharach's song better than Dionne Warwick. I'm a Dionne fan. But to me Dusty had it all from the Phrasing to her look with the sultry eyes, and her sexy way of moving in the 60's. She was a perfectionist to her detriment, unfortunately. I even loved her speaking voice. She had her difficult times in the 70's to 89, but had a great comeback with the Pet Shop Boys. They knew about Dusty's voice and they wanted it on their record. She succumbed to breast Cancer in 1999. She left us way too soon. Gosh she is missed. I hope now she can see how much she was appreciated and loved.
I can remember being at my grandmother's house and she would listen to Dusty Springfield. An amazingly beautiful woman with an amazing, sultry voice that was all her own. She knew how to work it, whether it was blues, country or pop, she did it right. Gone way to soon, you said best when sang "There are so many songs in me that won't be sung..."

RIP Dusty and thank you for your incredible contribution(s) to the music world and for the beautiful memories of my youth with the most important person in my love...my grandmother.

(RIP Gram)
The alpha and omega of female voices, with a repertoire spanning bouncy pop, lush ballads, late night standards, flirtations with jazz and country, and, most strongly cementing her legacy, blue eyed soul. We could champion her musical eclecticity, her always classy demeanor and song choice, but really, it's that voice. That VOICE. At once sensual and vulnerable, but capable of overwhelming intensity on the big ballads, that VOICE!
The greatest soul voice Britain ever produced, classy song choices and the kindest sweetest nature makes her the very best of the pile. She was considered 'difficlt' in the studiobecause she was a perfectionist and wanted the best from herself and to make the sounds on vinyl that she heard in her head. But she wasn't a trained musician so it was hard to translate what she wanted. Cue lots of crashing crockery! But we loved her!
2
Janis Joplin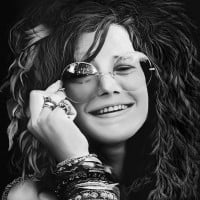 Janis Joplin (1943-1970) was an American singer who rose to fame as the main singer of acid band Big Brother and the Holding Company. She was known for her eccentric hippie style and psychedelic rock music.
I believe Janice was the BEST female vocalist of the 1960's rock scene. She was not afraid to let it rock out & was always willing to give her time to jam with other musicians. Music was her lifeblood. She had a sweet personality and was a fabulous songstress. I miss her bluesy voice. Vinyl just couldn't capture the sweetness and pain in her voice.
I lived in California went there in 1969 and remember janis's death... she was a great singer and I have her album "pearl" which I have never played. she was natural not a phony like todays female "singers" which rely on discusting methods to get attention - janis was a real down to earth talent and what a tragedy to have her die so young! Christine
Trying to compare Janis to todays singers is so off. Yes she had a message as did most of us from groups to radicals. Todays youth are into facebook and live a plastic life. A generation of sheep, though their parents of the 80s were even worse.
How is she not number one?
She sang with her heart instead of her mind like the musicians that we see in todays world. Her lyrics had a message and that message is still being heard and appreciated today.
3
Barbra Streisand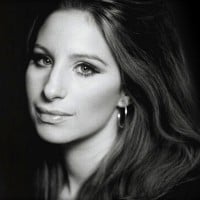 Barbara Joan Streisand, known professionally as Barbra Streisand, is an American singer, songwriter, actress, and filmmaker.
Barbra deserves to be in the top 3 female singers of ALL time, so the fact that she's 21 on this particular list is somewhat ridiculous. The only person on this list who can possibly beat her is Aretha. I will agree that there are some fantastic voices here (Dionne, Dusty, Gladys, Tina, Shirley, Etta etc). Barbra has an amazing technique and is a great vocal musician.
Never have I heard or seen a talent like her. As well as being a great actress, her singing voice is the stuff of legend. Not only does she possess a wide range in tone & sound! She has the ability to fit in to any style of music and express a very convincing emotion.
Behind LuLu, Petula, Connie?
What tools did you use to rate?
Streisand has been singing/recording for 5 decades in multiple languages and multiple music genres
She beats each and every other singer here, no disrespect... Can only think of Gladys and Aretha as equals
Without a doubt! Barbra Streisand is... The Best of the best! She away has been my favorite female vocalist of the 60's. But as this list shows... Their are so... Many other worthy candidates.
4
Aretha Franklin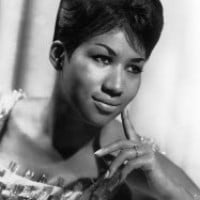 Aretha Louise Franklin (March 25, 1942 - August 16, 2018) was an American singer, songwriter and pianist. She began her career as a child singing gospel at New Bethel Baptist Church in Detroit, Michigan, where her father, C. L. Franklin, was minister. Referred to as the "Queen of Soul", she has twice been placed ninth in Rolling Stone's "100 Greatest Artists of All Time". With global sales of over 75 million records, Franklin is one of the best-selling music artists from the second half of the 20th century to the present.
Why Aretha isn't number one, I'll never know. I love Dusty believe me I do, however she's number one on the list right now for doing what many white artists at that time did, mock and steal black artists work. Dusty became widely popular in vast audiences off of a song that was originally intended for the soulful voice of Ms.Franklin. Why Dusty is number one for mimicking the sounds of Motown and Columbia records, I have no idea. I think name brand should be number one and doop-brands should be number six. Just saying.
What can you say? She always leaves me speechless, my dream lead singer. As a musician, singer she is way way above position 6 on this vote, she should be at number 1.
Can't even express in words how amazing this woman was! She did so much in her life and influenced so many people! Thank the heavenly Lord above for Aretha!
Love her! X
She is an inspirational singer who's songs reflect people in good ways and also tell people how to be the best that they can be... Love her!
5
Dionne Warwick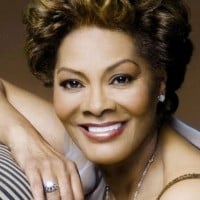 Marie Dionne Warrick is an American singer, actress and TV-show host, who became a United Nations Global Ambassador for the Food and Agriculture Organization, and a United States Ambassador of Health.
Dionne Warwick simply has the most magical voice. Her gift for melody is unmatched. Walk on By, Say a Little Prayer, Make it Easy on Yourself, Don't Make Me OVer, Any who had a Heart, You'll Never Get to Heaven if you Break my Heart, Promises Promises, Do you know the way to San Jose? , Theme from Valley of the Dolls, This Girl is in love, I'll never Fall in love again and MANY other more Hidden Gems are AMAZING!
Her Majesty of Melisma. About 60 charted hits and five grammys! Cousin Whitney learned from her but has not had her staying power due to a poor marriage choice and too many addictions. Dionne is still on the road and recording 50 years after her start! Her technique is superb (music Doctorate)and NO ONE can handle the treacherous key changes and time signature shifts of the Bacharach/David songbook as can this classy, cool, sophisticated lady!
Her well documented 60's classics are standouts.
She also continued to chart hits in the 70s and 80's.
She is second to the great Aretha among female solo singers in charted hits in the last century.
I'm so glad that she's on one of thehigh spots on this list. Though she may not be overrated like some artists, but she is still a one class act.
6
Mama Cass Elliot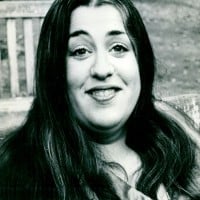 Ellen Naomi Cohen known professionally as Mama Cass and later on as Cass Elliot, was an American singer and voice actress. She was a member of the singing group the Mamas & the Papas. After the group broke up, Elliot released five solo albums. In 1998, she was posthumously inducted into the Rock and Roll Hall of Fame for her work with the Mamas & the Papas.
Powerful singer who didn't look or sound like anyone else. With the Mamas & the Papas, she helped to create some of the best vocal harmonies in all of pop/rock music.
Should be higher on the list! Amazing voice, so powerful, she did so much more than sing! She defied what people expected of a star!
I'm very happy that wicked witch is dead for good. It was Sue Elliot who existed, not that dumb Cass Elliot herself.
What an amazing electrifying voice Cass had! Rest in peace love you girl I hope you're dancing and singing in heaven
7
Lesley Gore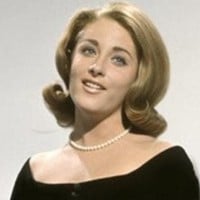 She is my favorite female vocalist of all time. "Maybe I know" was my all time favorite. I recorded a few seconds of it in the 60's with an old reel to reel recorder and played it over and over. She should be in the Rock and Roll Hall of Fame. I wanted to see her perform live, but now it's too late and it's my turn to cry. She was extraordinary, but we have her music to remember her forever.
Lesley Gore was THE best singer in the whole dang world! Everything from "It's My Party", "Judy's Turn to Cry", "She's a Fool", "Maybe I Know", and "That's the Way Boy's Are", were some of the best songs that I will cherish for the rest of my life. I am only 21 years old, but oldies is the best thing to listen to for me!
Lesley is and is the only female artist that can really belt a song out
And pronounce the words so that they fit into the music.
She always had that upbeat songs that were accompanied by high octane music
And that 's what made her so Prenominal!
Lesley was my favorite in the 60's - there was nobody like her. Sometimes I get to thinking about days gone by and I miss the old crowd but I can still listen to Lesley and think about the old friends I knew.
8
Tina Turner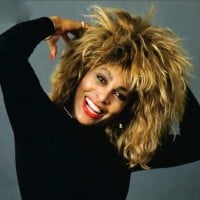 Tina Turner, née Anna Mae Bullock, was a singer, dancer, actress and author, whose career spanned more than half a century, earning her widespread recognition and numerous awards.
She's a great singer at least she is number 5 I think we all should appreciate what Tina Turner has sung to us. She has great songs that have great Energy! You name the song I bet you'll like it not at least one of Tina's song is to make you smile.
Tina is "simply the best! " She is a great singer, great dancer, an all-around awesome person, and "River Deep - Mountain High" is one of the strongest performances of all time. Long live the Queen!
Judith, Durham of the Seekers should be in the top five. Elton John was quoted as saying she was one of the top three female singers to come out of the 1960's
Are you kidding? Check out her body of work. Ane her legs. At least number three.
9
Shirley Bassey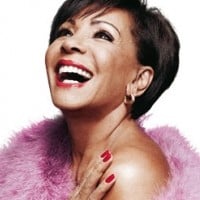 Dame Shirley Veronica Bassey is a Welsh singer whose career began in the mid-1950s, best known both for her powerful voice and for recording the theme songs to the James Bond films Goldfinger, Diamonds Are Forever, and Moonraker.
Shirley was phenomenal artist. Her LIVE singing was real magic of voice - powerful, beautiful, deep and very touching. Don't you remember her legendary superhit "Goldfinger" from James Bond movie? Amazing
Shirley had several #1's in the 60's and what's most important is that after 55 years in Show Business, her voice is still as powerful as ever. Her latest CD, 'Get The Party Started' is a HIT, on the DANCE CLUB CIRCUIT. This latest hit is 50 years after her first chart hit, 'As I Love You' which was released in 1958.
Shirley Bassey is among the top 10 or 20 of all time. And you are right; her voice and performance are still fantastic. P.S. she's Welch!
Shirley is a powerful vocalist!
10
Diana Ross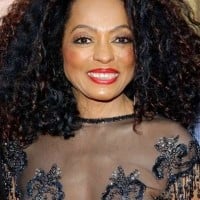 Diana Ernestine Earle Ross is an American singer, actress, and record producer. Born and raised in Detroit, Michigan, Ross rose to fame as the lead singer of the vocal group the Supremes.
Its one thing to sing, but its another to "reach out and touch somebody's hand". It is Diana Ross who inspired in me the desire to move an audience, to make them feel something, to connect. It's my hope to be a messenger through music, snd help "make this world a better place" if I can!
I can't believe she's only rated #29? In my book, she's alway's been and always will be #1. The American music listeners can be so shallow and stupid. '

Bruce Marso
The Contenders
11
The Supremes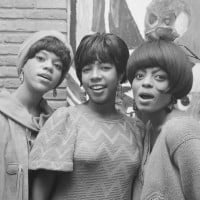 The Supremes were an American female singing group and the premier act of Motown Records during the 1960s.
My favorite all time female group; they harmonized beautifully. Diana, while some people claim she has a weak voice, I don't see it that way. Her voice is so beautiful and full of emotion; I leave the planet when I hear her sing. She should be #1; she should have received grammys and a lot of her later stuff is excellent: "Force Behind the Power", "Every Day's A New Day", "Red Hot Rhythm and Blues", "Take Me Higher" are excellent albums; she didn't get the promotion from RCA she should have; plus she got a bad rap from some of the black community for sounding too white?
The Supremes were a wonderful group. Diana Ross had a beautiful small and subtle vocal. But her delivery was always affective. Her interpretation in the music had set a standard. Also Mary Wilson and Florence put in beautiful harmonies. These three ladies were meant to be in a group together. The amount of #1's they had, proves how important they are to the 1960's decade alone.
The Supremes got the best of Motown and they gave the best performances back. Diana had the versatility to pull off HDH material and give it an extra boost of energy.
We are talking about the 60s, right? If so, no other group or individual female had as many top hits. Should be #1!
12
Ella Fitzgerald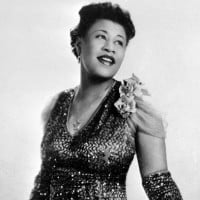 Ella Jane Fitzgerald was an American jazz singer often referred to as the First Lady of Song, Queen of Jazz and Lady Ella.
Cannot understand why she hasn't been mentioned previously. She was the greatest.
No one could ever, and never will be able, to sing scat like Ella!
She is the best vocalist
13
Little Peggy March
Peggy's world #1 hit "I WILL FOLLOW HIM" was Blessed so well it will be popular until the end of time.
14
Connie Francis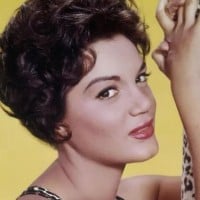 36 top 40 hits - More if you count the adult contemporary charts, yet she seems to always be overlooked. True, she ruined her voice after her nose job and subsequent surgeries, but luckily she had recorded hundreds of songs during her heyday. Wonder how she would be remembered today, had she still been able to sing and record music into the 70's and 80's and 90's with her original singing voice.
Connie Francis could sing songs other female singers would not have attempted, such as Siboney. The range and V8 power of that voice was incredible. She could not only hit notes that others would have avoided, but she could sustain them. She was also modest enough to laugh at some of the rubbish she recorded because it was popular then, but by the mid 60s, ironically as her popularity began to wane, her voice could and did tackle any material with embarrassing ease. Others just could not compete with her versatility and breath-taking power.
Connie Francis is without question one of the top female singers of all times. Many consider her the best. She still has a large, loyal following and her recordings are remembered with great affection. A petite lady with a powerful yet sweet and tremenously melodic voice, she has the gift to bring great emotion to her songs. Sadly, many of her popular hit recordings are never heard on many "oldies" radio stations. You are loved, Connie!
No other female singer could come close to Connie Francis vocally. She could sing everything from rock and roll to the teariest ballad. No other female could do the vocal breaks the way she did and put so much emotion into a song. If anyone female deserves the number one spot it is Connie Francis. No one before or since can sing like she did
15
Grace Slick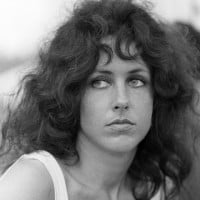 Grace Barnett Slick is an American singer-songwriter, musician, artist, and former model, widely known in rock and roll history for her role in San Francisco's burgeoning psychedelic music scene in the mid–1960s.
What an amazing musician - being able to take her classical training and use her voice in a way to bring a new psychedelia to the music she was performing... so talented
Hands down, one of my most favorite songs to sing is White Rabbit! "Tell 'em a hukka smokin caterpillar has given you the call"
One of my biggest inspirations of all time to become a musician myself.
Go Ask Alice! Laugh out loud, Fill Your Head!

Hop off the acid Grace!
16
Joni Mitchell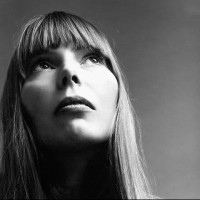 Roberta Joan Mitchell, professionally known as Joni Mitchell, is a Canadian singer-songwriter. Drawing from folk, pop, rock, and jazz, Mitchell's songs often reflect social and environmental ideals as well as her feelings about romance, confusion, disillusionment, and joy.
Joni painted pictures with her lyrics so vivid that I still see the "sun come in like butterscotch and stuck to all my senses". She is genius when it comes to eliciting emotional connection.
Joni Mitchell have a diversified range of styles from Faulk to rock to jazz. Most of her songs are Ballads which I really enjoy.
Loved Joni, loved listening to her music on big Klips-horn corner Speakers smoking pot hanging out with friends!
No one does the title 'ingenious' more justice - lyrics, singing-style, compositions - you get it all here!
17
The Shirelles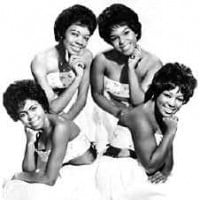 The Shirelles were an American girl group notable for their rhythm and blues, doo-wop and soul music and gaining popularity in the early 1960s.
These ladies deserve a lot more credit for will you still love me tomorrow also mama said, that is enough said these ladie's can sing.
18
Skeeter Davis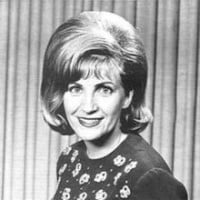 The end of the world, is the most beautiful song, part girl part young woman...
Best song of the sixties was her "The End of the World". Just ask Lou Simon!
One of my all time favorites...
One of the best
19
Cher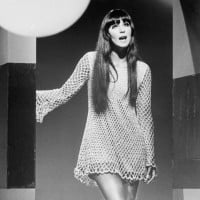 Cher is an American singer and actress. Described as embodying female autonomy in a male-dominated industry, she is known for her distinctive contralto singing voice and for having worked in numerous areas of entertainment, as well as adopting a variety of styles and appearances during her five-decade-long career, which has led to her being nicknamed the Goddess of Pop.
A legend. One of the very few musicians to debut in the 60s & still be around.
What a thrilling dark powerful voice and do many great hits.
Always amazing...great actress too
20
Patsy Cline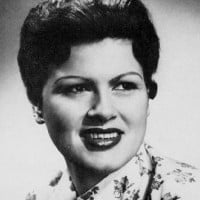 Patsy Cline was born Virginia Patterson Hensley on September 8, 1932, in Winchester, Virginia. She became a professional country singer in the 1950s, and became one of the most important artists in American music history. Patsy died on March 5, 1963, in a plane crash in Camden, Tennessee. She was inducted into the Country Music Hall of Fame in 1973.
I love Patsy Cline! She had grace and style like no other and her delivery was magical and natural. You could feel her passion in whatever she sang and always get her audience involved. There was a true tragedy in losing her so early in life and career. She was fantastic!
Her voice was "Crazy"...my Grandmother, who was my closest musical inspiration, sang that song, so Patsy is near and dear to my heart because every time I hear her it reminds me of my Grandma Sacco!
Just an amazing voice, had she lived a lot of other female singers would not have got into the charts.
Love, Love, Love Patty Cline! Her voice, music, and lyrics are eternally wonderful!
21
Petula Clark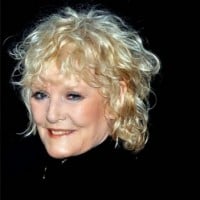 Petula Sally Olwen Clark, CBE (born 15 November 1932) is a British singer, actress, and songwriter. She has had one of the longest careers of any British singer, spanning more than seven decades.
In 1942 British tank crews pasted the picture of an adorable 10 year old English blonde on the hulls of their tanks for good luck then stopped the Nazis cold in their tracks at ElAlamein. The petite, adorabble English blonde with the big eyes would go on to become the most commercially successful female artist in British recording history and have a string of 14 consecutive US Top 40 hits. No other foreign born female has ever come close. The adorable English blonde... Petula Clark.
She has half a dozen songs that stack up well against many of the artists ranked above her! Hard to compare the early vs. Late 1960s singers, very different styles for the different periods.
She could do it all. A wonderful performer
A major success in the UK the US and France..not many can say that!
22
Joan Baez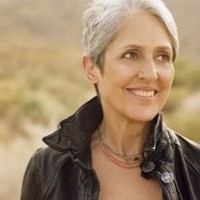 Joan Chandos Baez is an American singer, songwriter, musician, and activist whose contemporary folk music often includes songs of protest or social justice.
The most versatile voice. She did it all from rock to romance to folk and country and from protest to sacred songs. She always gave her all to whatever was asked. And - she's still doing it. Touring Europe and selling out the places she appears.
Her voice is so unmistakable and she is such an Icon and her songs have stood the test of time, they wouldn't be outta place in the music world of today in fact she better than some of the artist of today!
Lived in the same house she did on the North shore of oahu Hawaii in the 70's wonderful to hear her practice for her show! Sitting on the beach before I moved in!
Diamonds and Rust ("Where are you calling from? A booth in the Midwest. ") and There But for Fortune (And I'll show you a young man with so many reasons why... ). Great lyrics, guitar work and a wonderfully clear, perfectly pitched voice.
23
Cilla Black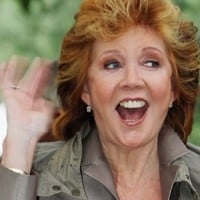 Priscilla Maria Veronica White, known by her stage name Cilla Black, was an English singer, television presenter, actress, and author.
Cilla has one of the most underrated and most importantly; ignored voices in the music industry due to her later work. Her looks in the 60s were unconventional and her voice was deep and dark like treacle, soulful and astounding, and her back catalogue and production top notch, better than many above her on this list, and certainly more hits. Brian Epstein adored her, comparing her voice with edif Piaf and garland, john Lennon praised and recommended her to many, she appeared on Wed Sullivan doing 5 performances, Carson asked her back, she chickened out of america because she was homesick, she lost it somewhere, but look at her back then and one can only imagine how different the outcome could have been.
People forget Cilla was actually the biggest selling British female recording star of the 60s. Not surprising because she had such a wonderful, powerful, heart-felt voice, a voice that could belt out a song with such emotional and feeling. On top of that she was a real star, and she deserves so much more credit and recognition than she gets. She can still belt out a good tune today! Her renditions of You're My World and Anyone Who Had a Heart are truly two of the greatest recordings ever made, and her hundreds of other pieces are just as brilliant.
For me the most emotional performer. Cilla may not have had the most technically perfect voice, but put her alongside someone who was I still find Cilla's renditions move me more. She had an ability to take you on a journey and you believed her. Her T.V. career took over, fortunately her back catalogue was so extensive and remarkable. It's a gift. Miss her loads.
The best singer from the 1960s in my opinion, of course there are many singers with better voices around. What cilla had was power in her loud voice and a vulnerability and emotion in the lower register.
24
Linda Scott
Lovely voice, one of the best.
Love her voice. Very unrated
25
Etta James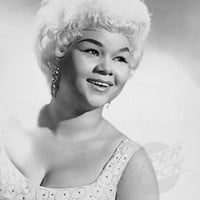 Etta James was an American singer who spanned a variety of music genres including blues, R&B, soul, rock and roll, jazz and gospel.
Just the best. At Last is one of my all time favourite songs.
'At last' must be up there with the best.
No one compares to Miss Etta!
One of the most powerful voices of her times love always Rodney J stork Sr
PSearch List