Best Male Indonesian Singers
The following is a list of the Indonesian male singers with excellent quality.

The Top Ten

1 Afgan Syahreza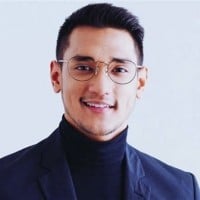 Afgan Syahreza is the best Indonesian male singer. Besides his awesome golden voice, Afgan is also very multitalented in various area in entertainment business. You can't be wrong by voting AFGAN #1-the best ever. San FRancisco, USA
Afgan Syahreza has a fantastic voice. He is a terrific cool guy who has a stunning super star qualty. Let's vote Afgan #1.
He has many lovely songs which sang the hearts of his fans. Congrats Afgan Syahreza!
2
Judika Sihotang
Judika is the best male singer that I know. I think you have the same opinion like me. Hear! Hear his voice. It like a gold voice and certainty differennt from another singer. He has his character in his voice. Believe it! Judika same like Agnes Monica! Can make music industry more be better and also different. I love Judika Sihotang and Agnes Monica.
Judika is best soloist male singer from Indonesia. Like agnes monica. He is have high voice.
No one sings higher than Judika... He really is the only one..
3
Shandy Sondoro
Shandy Sandoro started his music career in Germany to become one of the Top 10 German Idol Finalists Winning NEW WAVE 2008 and Latvia 2009 International Song Festival. Sandoro Shandy name since 2008 has been very popular in Germany and other European countries through the album Why Don't We (2008) and Album Jazz in The City with Sandoro Shandy (2009). Shandy Sondoro new name would became famous in Indonesia in early 2010 through the album titled "Shandy Sondoro". Shandy Sondoro also became the first Asian artist and the only one who has appeared on the Diane Warren Event Show in Hollywood with some big names such as Celine Dion, Il Divo, Gloria Estefan, Le Anne Rhyme, etc.
Shandy started his musical career as a street musician in the city of Berlin, busking in the Metro, and play music from pub to pub. On the streets of Berlin is well known and he began to get acquainted with a number of musicians and producers. After removing the album titled "Why Don't We" on 25 April 2008, in the end got a positive appreciation of his music in Germany and other European countries.
4
Broery Marantika
He is a singer who is good at adjusting to the times. He managed to become famous in the past three decades, namely 1970, 1980, 1990. At the end of the decade of 70, while still using the name Broery Pesolima, his name was dim, but then managed to re-achieve success through the song "Aku Jatuh Cinta" by Rinto Harahap, followed by "Aku Begini Engkau Begitu", until then maintained his popularity until his death. He is also a matching pair duet with Dewi Yull. Until now, his name is still known as a strong singer produces a lot of hits.
5
Sammy Simorangkir
The best high note vocal! Beautiful voice! And even all his songs has a great melody and very deeply soulful. His voice is almost perfect!
Has a unique vocal and can sing high note too.
6 Andre Hehanusa
7
Cakra Khan
He has good voice!
8 Vidi Aldiano
9
Chrisye
Known for his vocal style is smooth and rigid platform, Chrimansyah Rahadi or popularly known as Chrisye is considered one of Indonesia's legendary singers. Five albums that included his work was published in the list of 150 Best Album Indonesia by the music magazine Rolling Stone Indonesia. Five songs (and one which he supports) loaded in the list of the best songs by the same magazine in 2009. Some of his albums certified silver or higher. He received two lifetime achievement awards, one in 1993 from BASF Awards and another one in 2007 from the television station SCTV. In 2011, Rolling Stone Indonesia Indonesia noted Chrisye as the best musician of all time number three.
His song lyrics, soul, voice, and attitude is amazing. He's great for role model. Eventhough he already passed away, his songs still popular.
Chrisye is a legend. Just it! I vote him for Best Male Indonesian Singers. "rindu hati ini, tanpa kau disisi"
10
Iwan Fals
Man. This guy came from the street, fighting for justice, and y'all voting because of GOOD voice and lovely songs? huh, pathetic...
Real life hero.. Sing about freedom and justice..
The Contenders
11
Harvey Malaiholo
Harvey Benjamin Malaiholo or popular enough with the name of Harvey Malaiholo is a senior Indonesian singer. Born in Jakarta, May 3, 1962, a bloody star Ambon has traced the development of country music and even internationally. His voice is 'unique' has also been awarded to deliver himself in any music festival that followed. Even the man who had won the Best Performer, ASEAN Popular Song Festival in Singapore is dubbed as the 'tiger of festival'.
Harvey"s sound is the very perfect.
12
Akhadi Wira Satriaji (Kaka SLANK)
Kaka Slank has Akhadi Wira Satriaji full name, was born in Jakarta, March 10, 1974. He is one of the band personnel, Slank, where Kaka became the vocalist. He has a strong character voice, his voice is so easily distinguished, although we do not see the visualization. His voice did not change when he performed live or recorded. In addition to good rock music, he is also versed in blues music.
13
Once
The best...his voice is immortal
He is the best
14 Ariel Noah
15
Rhoma Irama
Together they lead a band SONETA, the singer who starred in many films message of Islam has become a music legend and proclaimed Indonesian dangdut music as propaganda music (Voice of Moslem) since 1973. The entire song a hundred self-created by himself.
16 Akhdiyat Duta Modjo (Duta "Sheila On 7")
17 Glenn Fredly
18 Muhammad Tulus
19 Utha Likumahuwa
20 Cakka Nuraga
21 Ari Lasso
22
Ebiet G. Ade
A poetic composer and singer, with classic pop genre. Nobody is in comparison
23 Fariz RM
24 Mario Stevano Aditya Haling
25 Mike Mohede
PSearch List