Best Mumford & Sons Songs
Top songs by one the most talented bands out there.

The Top Ten

1 The Cave
This song is absolutely amazing! This was the first Mumford and Sons song that I heard and it will forever be my favorite! My favorite thing to do is play it in my car with the windows down and the volume cranked up. Try it! You haven't lived until you do, trust me!
This is an amazing song. Down to every single note and every single word. It left me breathless, and I'm sure that I'm not the only one. Something only Mumford & Sons can come up with.
This song made me think of about life. Not love or anything cliche... Every line adds to the beauty created by the music and the lyrics. It's a treat for the ears. Maan I love his song...
2
Little Lion Man

This songs is emotional and fits with pretty much every character in existence like Dale Gribble, Moe Szylak and Dipper Pines just to name a few and made an absolutely beutiful warrior cats MAP. It has a deep meaning that can meaning that can be interpreted so many ways. definitely a real tear jerker.
This song gives me so much power and gets me back on track every time I listen to it!
A really nice meaning and the music is great. I love it and can't get enough of it!
3
I Will Wait
I would be sitting on the couch, watching T.V., when this song get stuck in my head. And it's awesome. I can't help but sing to it, until my sister's just like, "shut up"
When he says and I will wait I will wait for you he gives me hope that one day my dad will come back home.. That's why this song means so much..
Man the music the lyrics that amazing voice this is the best song I've ever heard... Perfect song for me
4
White Blank Page

Awesome song, so deep and meaningful. This was the song that made me love Mumford and sons. It came at a perfect moment and it has been my favorite since then.
My favorite Mumford and sons song. Best meaning and just pumps me up
1. White blank page
2. The Cave
3. Babel
4.Little lion man
5. I will wait
6.Sigh No more
Girlfriend showed me this. Has been my favorite by them ever since.
5
Sigh No More
A great song with powerful shifts in the flow of the song. Meaningful lyrics. The soft beginning makes the dynamic end sound great.
Most diverse of all of their songs.
The end is amazing
6
After the Storm
Believe it or not, this beautiful and deep song brought me to become an everyday listener of Mumford.
This song with its calming mood and great tunes caught my attention quick. I believe this song should be of higher ranks than 9th.
This song is so much more beautiful than most realize. It's touched me in a way that no other song has ever done. It changed my life, and it should be higher.
So calming and beautiful, I feel like I have meditated after listen to this song.
7
Winter Winds

Some of the greatest lines in there: "Pestilence is won when you are lost and I am gone. " Another fantastic line that is found is "The shame that sent me off from the God that I once loved, was the same that sent me into your arms. " Pure genius. Marcus Mumford also claims this is his favorite. It should be higher.
So meaningful in all of the lyrics, and the trumpet towards the end is absolutely eerie and beautiful.
Great song probably the best I've heard by the band, should be higher up the list.
8
Dust Bowl Dance

Their best work of art. Telling a complete story, this song has great power and many emotions such as grief, hope and wrath.
This song moves every fibre of your being and encompasses everything that mumford and sons is as a band. I LOVE this song
Awesome can't believe this song is lying at the bottom. Definitely my top bet.
9
Roll Away Your Stone
Very Awesome! Emotional and has a great meaning. Marcus is at his potential at the part about Stars... Love it
Love the part about stars!
10
Believe

I still can not believe (haha) why this song is such underrated... Their album "Wilder Mind" was the first I have heard from this band so I don't know about their old style... But I like this kind of music which is presented in this album so I really like these songs (for instance Believe, Snake Eyes, Hot Gates...). The style is a little bit similar to the band Coldplay, which produces very good music, too...
This song is one of the most beautiful songs recorded in the last couple of years.
I had chills all over my body because it's so simple yet astonishing.
Especially the part when Marcus sings " so say sth say sth, sth like you love me! "
I would have loved to hear that.
Can relate to this perfectly
Best M&S song ever.. It's new so many haven't probably heard it.. Search for it, listen and download. Real new style.. The best!
The Contenders
11
Babel
Love love love this song! Hands down one of my favorite... It makes me smile makes my heart beat faster- this is the song guys!
It's true the lyrics are not as strong as the other mumford and sons tracks.. However this for me is the best song by the band
One of their best songs. The music, the lyrics is just amazing. I wonder how it isn't in the top ten.
12
Awake My Soul
Every time I listen to this, I feel something special about my self and it literally is soul awakening song. It is in my all time favourite list for a reason.
13
Lover of the Light
One of the best songs I have ever listened to. This song surely should be moved to the top 10 list.
Top three are amazing songs, but this has definitely to be my favorite.
It's a very good song. I wonder why it's so much below in the list.
14
Hopeless Wanderer
Probably one of Mumford's most underrated songs- technically brilliant instrumentally as well as emotive lyrics that complete a memorable song.
My favorite part is the rhythm change. it moves from soft guitar and piano to intense acoustic guitar, then swaying guitar. Lyrics are great. My favorite M&S song for sure.
The Whole Package of a song. The rhythmic transition works beautifully and the banjo get's you up and about! Up there with Little Lion Man
15
Holland Road
Definitely my favourite.
Especially like the lyrics "But I'll still believe though there's cracks you'll see, When I'm on my knees I'll still believe, and when I've hit the ground, neither lost nor found if you'll believe in me I'll still believe"
This song should be much higher in this list.
Probably in top 3. Lyrics are awesome and music is equally good.
Loved it!
This Song is amazing, as the song progresses the singer's voice gets stronger and stronger... Really beautifull

My favorite by faar
16
Ghosts That We Knew
Can't think a reason why this one shouldn't be on the top 5. Absolutely amazing song, and such a beautiful lyrics, this is my favorite from M&S. The chorus gives me chills every time I hear it, and so the ending.
Love the lyrics: "Hold me still, bury my heart on the cold, hold me still, bury my heart next to yours." Gives me the chills every time.
"You saw no fault, no cracks in my heart
You knelt beside my hopes torn apart... "

These lines gives me chills, every time..
17
Tompkins Square Park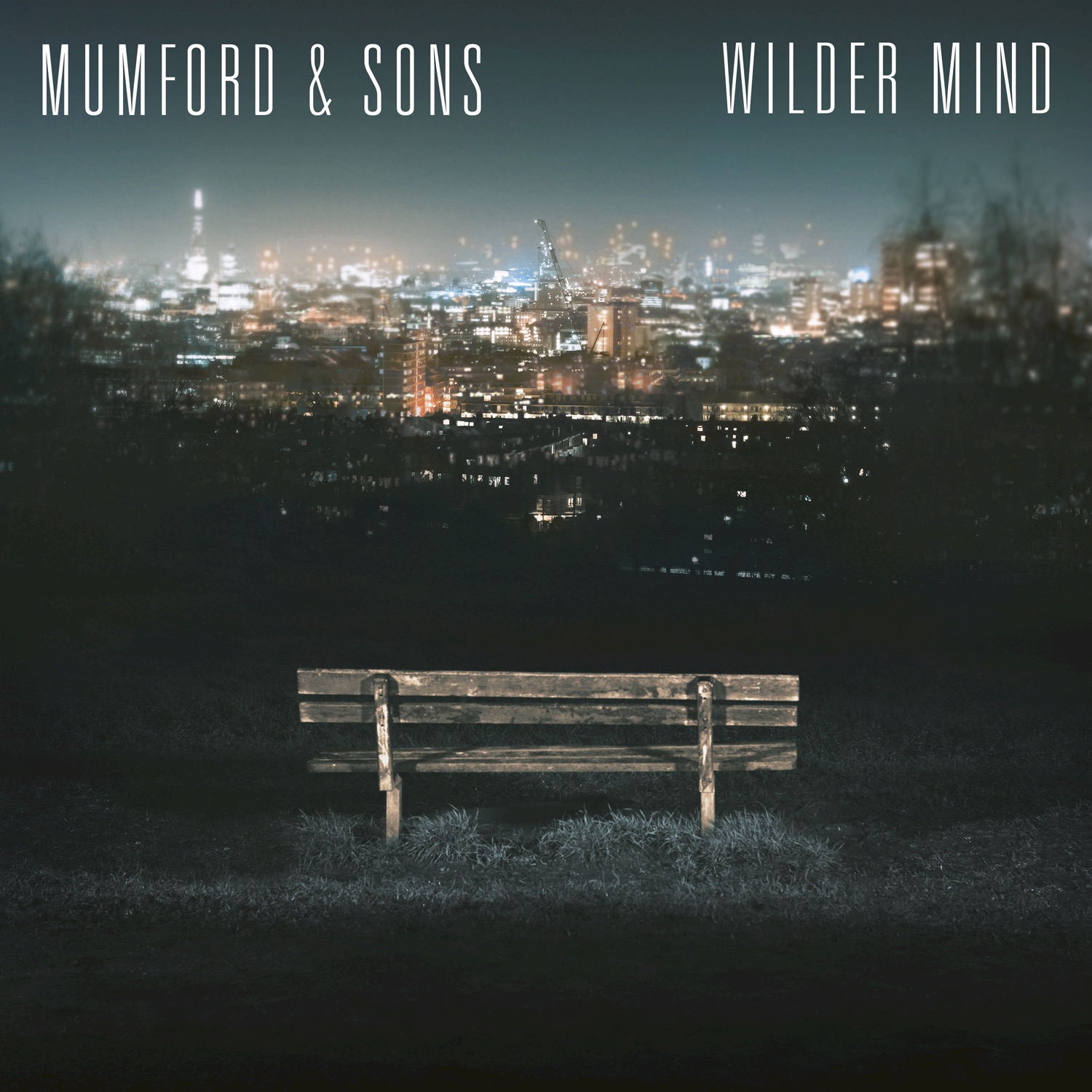 Masterpiece! I love this so much its incredible
A masterpiece, absolutely beautiful!
Should be in top ten...
18
I Gave You All
How can you say that your truth is better than ours?
Shoulder to shoulder now brother we carry no arms.
And the blind man sleeps on the doorway his home.
If only I had an enemy bigger than my apathy I could've won.

I don't know why, but this always gets me.
Way better than some I'm the top ten. Tells an emotional story, unlike songs like awake my soul and timshel, sorry but those sort of seem repetitive or not making any sense.
It's this song that made me listen to them more... So powerful and a lot of people can relate to it
19
Timshel

This song really gets to your heart. It is so beautiful and it's probably one of those songs that can save lives.
20
The Wolf

This song is one of my most favorite songs only because of marcus"s voice and the Jazzmaster guitar build at the bridge through to the end, like you hear in the GOTR trailer.
This song is epic. The way they sounded the lyrics is awesome.
This is awesome... Worth hearing
21
Ditmas

My personal #1 M&S song. Music & Lyrics & Video all so well compliment and elevate each other, enchanting
Best song on Wilder Mind. Criminally underrated.
This is my favourite Mumford & Sons's song by far.
22
Wilder Mind

Underrated as is, this song (along with a few others obviously) through a very dark time in my life. Thank you, Mumford and Sons, for making this track.
23
Broken Crown
I don't understand why this song is so underrated. It's so beautiful and sad.
This is my favourite song EVER. I love it.
Amazing song, my favorite. And man, this song have great competition, two incredible albuns. Should be higher on the list.
I can't believe this is so low on the list.
24
Below My Feet
The cave, Littlion man, I will wait are all great songs... but this one... starts calmly, goes crescendo through first and second verse and last verse, I just shout as loud as I can with tears of joy. Every.. Time.
And don't get me started on the lyrics of the song, I'll cry again.
Has to be top 3. beautifully crafted and carries greater meaning than most songs in history.
"Keep the earth below my feet
For all my sweat, my blood runs weak
Let me learn from where I have been
Keep my eyes to serve and my hands to learn"
Below feet is not worthy to be this low should easily be top 5 so melodic and soothing one of those songs that will always make you smile!
25
Whisper In the Dark
Can't believe this is so low - top 3 for me!
PSearch List