Best Songs by The Cars
The Top Ten
1
Just What I Needed
Everything about this song really WORKS. I don't know why it seems so much better than some of their other stuff, but the overall effect is fantastic.
This song is 7,076 on Top 10 Best Songs of All Time. Please go vote for this song on that list
Best all-rounder. I love everything the Cars make, though!
2
Drive

An 80's ballad like so many other bands did, but without the cheesiness. This one holds up. Great vocals, great song!
I love this band I don't know why they are so underrated. They should be considered as one of the best bands and should be in the rock n roll hall of fame for sure. I love this band and I love all of their songs but this one is my favorite!
Great song - brings back memories of a failed relationship that lasted 15 years!
3
You Might Think
A great upbeat song that I first heard when I was a graduate student at the Massachusetts Institute of Technology (MIT) from 1984-1986 in the Master in City Planning Program!
The only thing better than this song is the music video for it. Man, is it hilarious!
4
Moving in Stereo
This such an amazing song. One of my favorites, along with Cruiser and This Could Be Love. The Cars is an amazing band and Ben Orr was such a great singer/guitarist. R.I.P.
This is the best song by the Cars. Its vibe is unmatched, and the vocals are chilling. Also the coolest of their riffs.
5
Magic
Magic is a fantastic song, it is written so well and has a fantastic blending of guitar, Ric's vocals, and synthesizer!
The effect of this song on you justifies the name of the song. Pure magic! It should be in the top 3 at least.
I love this song! How come that it's not in top ten?
6
Shake It Up
Actually, I think the song is a lot more better than the Disney Channel Sitcom of the same name called Shake It Up!
Their best. And no song quite like it out there.
One of their best!
7
Let's Go
Always been my favorite...dangerous type, bye bye love and your all that I've got tonight are 3 others I like a lot as well. Outside of don't cha stop, every song off of their first album was played on the radio religiously! They should be in the hall of fame.
Their best.. "who's gonna drive you home "way underrated 80s tune as well as "why can't I have you "
Great song from candy-o
8
Good Times Roll
Their first song. It's a good song
9
My Best Friend's Girl
This is an awesome song, it truly encapsulates exactly what The Cars are all about in one song. Everything is great, from the opening riff, to Ric's vocals, to the backing vocals and Elliot's solo. One of their best.
The Cars are one of the best bands ever and this song is the best of the best. Ocasek's quirky, jerky vocals really make this one stand out.
What a guitar solo. Easton is WAY underrated.
10
You're All I've Got Tonight
One of my favorites from them. Another true classic.
Another great song by a great band. The Cars ROCK!
The Contenders
11
Heartbeat City
I love it too! What's going on and it is so low in this list?!
12
Dangerous Type

This is a great song. Pretty underrated. Sad that the cars do not get as much recognition as they should. I like most of the songs I have heard from the.
This was my favorite cars songs and I think they were all good Was a big cars fan since the very beginning!
This definitely has some of the best drumming and guitar out of any of their songs
13
Bye Bye Love
Fantastic from start to end. Ben Orr awesome as usual. Bye. Bye Love.
14
Since You're Gone
Criminally underrated. Though, they have so many incredible rock 'n' roll songs, it's ranking here is almost understandable.
Should be in Top 10. One of the band's best!
15
All Mixed Up
This song is epic. Orr nailed the dark vocals here. Can't believe it's so low.
Agree wit the other comment. This is a great song.
16
Tonight She Comes

So catchy, great song
17
Hello Again

One of my favorites, without a doubt. This song is addicting. I could listen to it over and over. An amazing song by an amazing band. I love The Cars!
I do not get the video hey but where's Alan Hunter original MTV Vj well Bonjour encore that's Hello Again in French.
Hello here's a good tune
18
It's All I Can Do
19
Candy-O
20
Don't Cha Stop
21
Touch and Go

My favorite Cars song and No. 5 on my all-time list which includes Yes and King Crimson!
22
I'm Not the One
How come nobody mentions when this song is supposed to be on the top list?
Two words: Billy Madison! Great song that is on that movie.
23
I'm in Touch with Your World
24
Stranger Eyes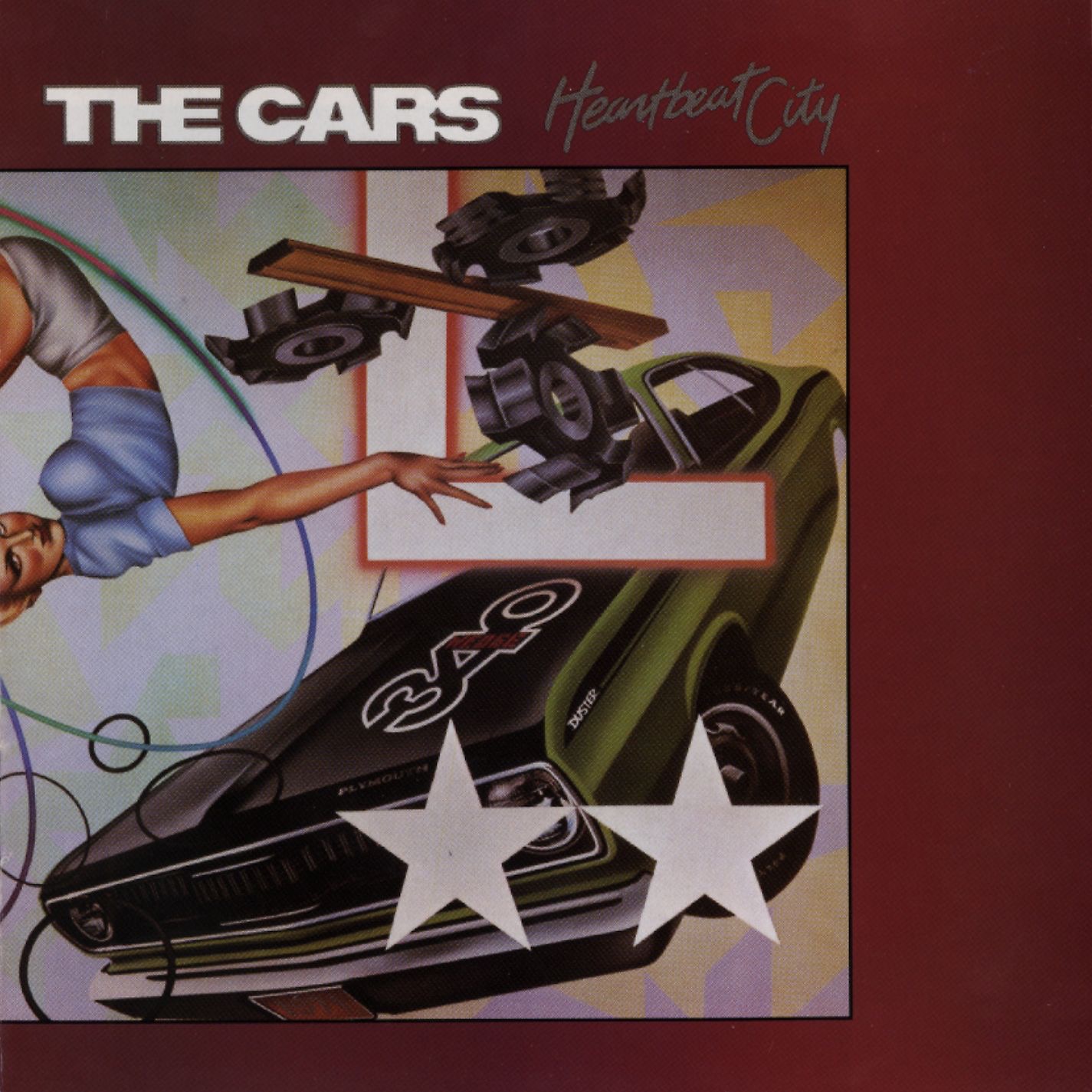 25
You are the Girl

PSearch List