Best Female Pop Singers of Today
Which of THESE do you think is the best female pop singers of today?

The Top Ten

1 Lady Gaga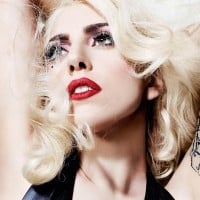 Stefani Joanne Angelina Germanotta, known professionally as Lady Gaga, is an American singer, songwriter, and actress.

On the start of her career, she performed at an event called the Lollapalooza Festival during 2007 whereby a record label company Interscope found her due to her performance being "amusing" to watch. Since Interscope found her, she was a mastermind behind her songs with a team of producers namely Rob Fusari and RedOne. Most of her songs were deep unreleased cuts, due to her having more than 30 songs and 17 were picked. ...read more.
Lady Gaga maintains the first few slots of or in this category of music. The worst feeling honestly could get and really is just inert, which is not bad either. The songs of Lady Gaga are more 'Epic musical Victory' oriented than 'Lesson to Teach' which gives a good balance between artists and diversifies a distinct portfolio or careers. It is interesting, also is a 6 Grammy award winner sometime around 2020 circa as well as not even middle thirties in these recent days. Good job Lady Gaga! Despite having less there is more done in a way. There is much positive that can be thought of when the name props up of 'Lady Gaga'. Which again is all the same good for modernism with the first place Lady Gaga..
Lady Gaga dominates the pop industry within the female lead section. What is great is it is cool and smashing, real and charming. Other artists might gain in a different way but the talents can be seen apart as well. Lady Gaga is epic and victorious as another might mention. Some artists have way more grit and offensive against clients aside from music and Lady Gaga just is not one of those. Lady Gaga has an awesome store to go with the musical topics in the songs which is a correct direction to improve what can and possible need to, Lady Gaga maintains a clean image and some of the songs are pure genius. Lady Gaga should be proud in the 'Modern' music scene to be held in such high regard. Indeed a new wave of musician and with the job at hand complete one might ponder the mysteries of where the music would shift in the future. It could be different, or it could be the veterans still awesome as always. Either way fair and interesting, good judgement of music is simply just as it is. ...more
Lady gaga is the best pop culture singer by far. Not only is she an amazing singer but also a symbol of equality for the gay comunity. She is 100% herself and doesn't let anyone change her. She loves her fans and never fails to amaze her little monsters. She is true to herself and to her fans. I will always love you lady gaga. You are such an inspiration to me. You've taught me that standing up for equality is not only supporting the gay community but also voicing my opinion and taking a stand. I can't say I love you enough an how much of an inspiration you are to me and 1,000's of others out there. I can't wait for your artrave concert in Boston! And thank you for doing what you do because you've helped me so much.
She deserves to remain at the very top! She is by far the most versatile, talented, skillful, entertaining,artistic, and creative Artist of our generation. Even above Madonna! She has star power, iconic songs, videos, and performances on top of her unlimited talent! She also always changes it up and adds something new to the table. She also is indeed the most genuine, passionate and devoted to her craft then her peers. There will never be any mainstream artist with the uniqueness Gaga has. She will go down in history as one of the biggest legends of all time! She has everything to be classified as one!
2
Beyonce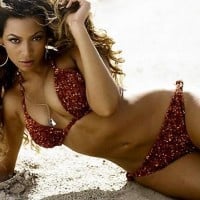 Beyoncé Giselle Knowles-Carter, is an American singer and actress, who started out in the popular pop/r&b girl group Destiny's Child. They had multiple top 5 hits such as "No, No, No", "Say My Name", "Bills, Bills, Bills", "Survivor", "Independent Women", "Bootylicious", and "Jumpin', Jumpin" from 1999 to 2004. After they broke up in 2006, Beyonce pursued her solo career, creating smash hits such as "Crazy In Love", "Single Ladies", "Halo", "Partition", "Irreplaceable", "Drunk In Love", "Baby Boy", "Beautiful Liar", "7/11", and "Run The World (Girls)", and has since become one of the most influential performers and biggest celebrities of the 21st century.
Think about it. Name the ONLY artist in the industry who is a vocalist and a dancer and a musical genius all while wearing heels and jamming along with an all female band. Name someone who is classy enough to not talk trash about others on social media. Name a hard working artist. Name an artist who can sell out a show in minutes with no album out. Name a timeless artist who can succeed in any generation. Many people want to say Beyonce isn't original. But Beyonce had a style. She is the only person who can perform iconic songs such as single ladies or crazy in love. She is the best female performer of our generation.
Beyonce's 2013 Super Bowl Performance proved to the world her talent as a performer, and cemented her the "Queen" status she holds today.
She is the ultimate performer, with a incredible voice, stage presence and dance skills that outweigh most -if not all- of her pop-peers; she is by far staging some of the best shows of the century. She's become a symbol of female empowerment, speaking out on issues such as feminism and going so far as to having an all-female band and group of dancers; a woman true to her word and trying to actively make a difference.
Her stylings, inspired by many classics such as Tina Turner and Michael Jackson, weren't the most original during the time of her debut, however she's broken the mould with her music and marketing after she decided to self-manage. Her surprise album is one of the best selling albums of all time; she's risen to the top, and become a timeless icon that I hope will continue to entertain us for generations to come.
Beyonce is the ultimate female. She soars above her contemporaries, and she will continue to do reign as queen.
She has a shining example of what hard work and determination can accomplish. She may not be the best singer in the world, the best dancer in the world, the most creative artist in the world, etc. ; however, Beyonce is exceptional in everyone of these aspects and that's what makes her a living legend and the greatest entertainer of our generation. She truly is the ultimate performer and she has raised the bar for all current and aspiring singers and performers.
After not really liking the crazy in love stuff 10 years ago, I've grown to admire most of the songs since then. Slow and fast, they are catchy and generally have a great message. Look at "If I were A Boy" for an example of the quality. Singing and performance is always precise and skillful, such that not many can emaulate her; though they try.
There are rock elements in her songs as well, so she has a healthy audience. Other artists like Rihanna dn Lady Gaga use slackness and trashy costumes to cover over the fact that they are not very good singers; I'm not fooled by them!
3
Taylor Swift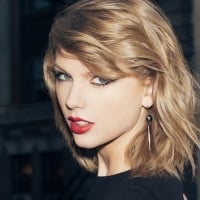 Taylor Alison Swift is an American singer-songwriter. She was born on December 13, 1989 in Reading, Pennsylvania. She is best known for writing personal songs and for having won 11 Grammys. She became interested in country music when she was around 9 years old, and after watching a documentary about Faith Hill, Swift felt that she should go to Nashville to begin a country music career. She then signed a contract with RCA Records and began to write songs.
What is she doing at #3?! Come on people, let's make her first! Her songs have great lyrical talent, nice melodies and overall amazing music. Her songs actually have deep meanings unlike Katy's,it's not that I don't like her, I'm actually a fan of hers but she could never top Taylor. People get mad a at her for writing songs about exes and love, but what artist doesn't? She actually writes each single song on her albums, and that means she writes about real stories, like, were else would she get ideas? You need to use real events for the song to be better lyrically and to be more believable. She is my favorite artist, and she has a good image, which is good for young fans. She has won so many titles and awards, Fearless is the most-awarded country album of ALL TIME! All her albums are incredible and even those tracks who aren't singles, are popular around swifties and even non-swifties. In my opinion she is better than Lady Gaga (no offense, but her songs aren't as good now as they ...more
Taylor writes her own music. She writes stories about her life along with others. She is the only celebrity that could be recognized anywhere around the wold. The only artist to sell over 1 million copies in the first week 3 consecutive times. She's the only recipient of the Dick Clark's Award, second winner of the Pinnacle Award, youngest recipient of Album of the Year, and if awards are not enough she actually cares about her fans. She talks to us. She sends us gifts and talks to us. We are her fans, but it feels like we are her friends. No other celebrity of her magnitude does this. She stands strong even after the media and fellow artist have tried to take her down, because they don't have the same success as her.
Taylor Swift is undoubtedly the greatest pop singer. Different from other pop singers, she does not need to be dressed revealing. Her songs are always inspiring. What more important is that she has been evolving from an ordinary guitar girl to a renowned pop queen through her 12-year career and she is going to surprise us again and again. From Teardrops on My Guitar to You Belong With Me, from Mine to I Knew You Were Trouble, from Blank Space to Delicate, there has been so much potential on her. She managed to put a long story into All Too Well and joke about herself in Look What You Made Me Do. It is unassailable that she deserves to be voted as the best female singer nowadays. Let's look forward to the new records she will break with her new record.
Taylor Swift is most modern, and brand new. The authenticity in the musical art that is wielded is done so very well. The fame and constant media shadow the real talent in music somewhat it seems. The sound and musical taste is quite good and pristine. A good thing to listen to most because of the professional nature and the smart behind the subtle disguise of simplicity. It is a good purchase one of the artist many albums. Deserves first place in this opinion but anyhow the drive is awesome with Swift can imagine as well. Good job to the success of Taylor Swift in music that is complete, bet now it is nothing more need unless it is the demand of Swift to do. Well made music, very smart too!
4
Pink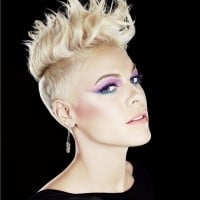 Alecia Beth Moore known professionally as P!NK, is an American singer, songwriter, dancer and actress.
Not the biggest fan of P! nk, but how Taylor Swift, Katy Perry and Adele are above her is a complete joke! P! nk is extremely talented with a distinctive voice. She has AWESOME stage presence and her shows are like no other. She is the only one who can sing live on key with twirling high in the air over thousands of people. Not even Madonna, Gaga, and Bey do what she does! What she does is simply one of a kind!
Where to begin with Pink. She is so talented. And unlike people like Ariana Grande she uses that talent for a good thing. Songs like "Stupid Girls" and "Raise Your Glass" show that its okay to be different. And her voice is so extremely beautiful. I really think Pink should be number one there's no one like her.
P! Nk is an amazing singer that has her songs stuck in my head for weeks at a time. She can out-sing almost anyone, and she isn't afraid to say what she thinks. She reflects on the mistakes she made when she was younger, and her songs have meaning in them. I think that P! Nk has one of the best voices I have ever heard.
P! Nk has true talent, she can sing and make great notes! She do acrobatic moves while she's singing. Her lyrics are really good and original. Her fans are primordial and her best inspiration to keep going. She protects and respects the human rights and the animals, she's perfect!
5
Adele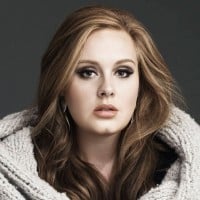 Adele Laurie Blue Adkins (born 5 May 1988) is an English singer and songwriter. Graduating from the BRIT School for Performing Arts and Technology in 2006, Adele was given a recording contract by XL Recordings after a friend posted her demo on Myspace the same year. She is best known with her international hit singles like Rolling in the Deep, Someone Like You, Hello, Easy On Me and the success of her second, third and fourth studio album which is 21, 25 and 30.
Adele is a true artist, she does not need autotune, her live performances can touch listeners souls in a very deep way, and this is what music is all about touch the soul of your listener... She's humble which is a characteristic of a true talent, there's no true talent without humbleness... After all that said, her song writing will reamind for the decades ahead... She is remind us of the time that for somebody to have a record deal you'll need talent... The time when Withney got hers and before... People are full of celebrities... We wan't artists... Quality!
She's a better version of Taylor Swift. THINK about it. People say "Taylor Swift writes about her feelings", well Adele's songs have lots of meaning, probably more. You can really cry from hearing Adele pour her heart out in a song. Her vocals are on-point. She doesn't need any autotune, unlike all the other singers on this list. She is very talented.
Adele is truly the voice of our generation. Her vocal abilities are unmatched, and her songs are so powerful. And she's so down-to-earth and awesome too! I think she's a much better singer than Taylor Swift, Katy Perry, Demi Lovato, and a lot of the singers listed above her.
I LOVE adele! She is my idol and inspiration and will forever be. She is so amazing and so down to earth and her music is just perfect! It has so much soul and heart in it. Thank you adele for starting your career and for keeping it! It just keeps getting better and better by the second! VOTE ADELE
6
Katy Perry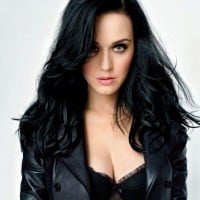 Katheryn Elizabeth Hudson, professionally known by her stage name Katy Perry, was born on October 25, 1984 in Santa Barbara, California. She is a singer, songwriter, actress and an ambassador on one of the most popular companies of now, UNICEF.

She is also is one of the best-selling artists of all time. She won 4 Guinness World Records, 5 MTV Awards, 5 American Music Awards, 16'ASCAP Pop Music Awards, 5 Billboard Music Awards, 14 People's Choice, 1 Juno Award, 2 Myx Music Awards, 3 NRJ Awards, 6 Teen Choice and a Brit Award. ...read more.
Where do I start with her? Katy Perry is today's Queen of Pop, no doubt about it. I'm sure you'll find a ton of people in the comments talking about how beautiful she is, which is true, but this girl has TALENT. She has a lovely voice and excellent songwriting skills. She can make a song that's catchy and fun, a song that's moving and bittersweet, and anywhere in between. Each one is unique. Katy has that special charisma of a performer. She's also real- her kindness is genuine, unlike some celebrities I can think of. She's quirky, honest, smart, funny- herself. She came from a family where pop music was forbidden but look where she is now. Katy worked so hard for years to achieve her dream of singing and she did it.
Katy is the definition of Pop Queen. She knows the formula to a perfect pop song that's a sure crowd favorite. Multi-talented: an amazing, emotional vocalist, a great guitarist, and to top that, a very, very good songwriter. While the general public knows of her fun, light songs, she also has as much number of meaningful, moving tracks. An inspiration to those on the verge of giving up, she is a prime example of never giving up your dreams as she was dropped by a label numerous times before, yet now achieving so much. Katy is the real deal and people have to deal with that!
Katy is like AWESOME! She actually sings songs that inspire you and which aren't just about her exes. When you feel like giving up, it's her songs that keep you going. Fireworks, Part of me, Roar., Rise are legendary songs. She sings about a variety of songs and while her songs can be really catchy, they are really meaningful too! I simply love her voice! She's got a really powerful voice and is an amazing songwriter! She's also really great to her fans! Katy was the first artist I listened to and fireworks the first song..
I have to say that I find her songs extremely motivating and inspiring.
To me she is definitely the best pop artist! She's the queen!
All the KatyKats out there unite!
Well, sorry you little monsters but being a pop queen is not about wearing some flashy outfit on stage and trying to get too much attention. You need to be more creative, you need to inspire.

Whole world knows that Katy is the one who writes the most inspirational music in pop genre nowadays, cause that's the way she communicates with her fans. She doesn't need some crazy helicopter dress.

All she needs is her guitar and her angelic voice. And she can just change lives with those two things.

That's what I want to see in a real Pop Queen.
7
Ariana Grande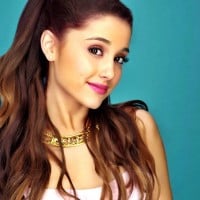 Ariana Grande-Butera (born June 26, 1993) is an American singer, songwriter, and actress. Her four-octave vocal range has received critical acclaim, and her personal life has been the subject of widespread media attention. She has received numerous accolades throughout her career, including two Grammy Awards, one Brit Award, one Bambi Award, two Billboard Music Awards, three American Music Awards, nine MTV Video Music Awards, and 27 Guinness World Records. ...read more.
The best singer ever! People think that she is mean and I used to think that to but I didn't know her back then. Now I am like one of the biggest fan! I don't know why people think that she is mean, she is really nice. Just because she says what she thinks is right and because she is confident doesn't mean that she is a diva or something. She also has help me through tough times, I mean when I listen to her songs it makes me happy. Meeting her would probably be the best thing that has ever happened to me. And I know a lot of people do but I love her so much, I can't even tell! And her singing is amazing, her vocals are the best! Congratulations on your engagement Ariana! We LOVE you!
I think Ariana Grande is an amazing person at heart. She's saved my life numerous times with her music, and so many of her songs are very relatable (Example: Needy from Thank U, Next, or point of view from Positions). Being an entertainer and a singer isn't just about having amazing vocals, it's about people listening to the singer's music during troubling times. She stands up for what is right and helps out many people, including her fans.
About the donut incident...well, it wasn't the most mature thing to do, but she genuinely apologized and is unproblematic. She is an amazing role model in general and her strength is unbelievable...especially after dealing with so much loss. She also has a beautiful voice, I wish I could sing like her.
She's the reason I'm not suisidal. She always shows her support for what she believes in, not cause she's going to get paid for it. For gay, women and equality right every where. She shows people to respect each other and her music speak to people on multiple levels other than good music. It gives people a reason to wake up, it gives people a reason to smile and when she smiles her fans fell like the day just got brighter. She's not just our everything she's our mom, our saviour, the reason some of us wake up. She stand up to bullies and when her fans were outside her hotel she send down hotchocolate, letters and mittens and scarfs do they don't get home. Her voice give range and her notes and voice is greater then more than half the girls on this list. She makes good music, her own music, not just music someone tells her to make. Love her.
This should be higher man. She had AMAZING VOCALS. And can actually sing Unlike most singers that we hear today. She doesn't need auto tune, which confuses me as why she uses it. Ari is SLAYING right now. She sings FANTASTIC live, she is beautiful and kind and puts on a great show which includes dancing and singing and lots of interaction with her fans which mean the world to her. She has been gifted with their talents and has worked hard her whole life and should get a chance, as she is underestimated. I also HATE people that go 'She can't sing' or 'She isn't singing as well because she damaged her voice or just can't do it.' 1 thing I think people must be death to think she can't sing or has some serious issues going on and 2nd all she has done is change her style of singing as it WAS damaging her voice and it also was more comfortable the way she is singing now. What also fascinates me is her ability to dance...you may be thinking what...? Why is that so good, well she does it in ...more
8
Demi Lovato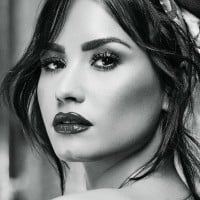 Demetria Devonne "Demi" Lovato is an American singer, songwriter, and actress. After appearing on the children's television series Barney & Friends as a child, she received her breakthrough role as Mitchie Torres in the Disney Channel television film Camp Rock and its sequel Camp Rock 2: The Final Jam.
She's my favourite singer; her voice is so powerful and all her songs carry all these beautiful messages, like about all the hard times in her past, and she's sharing her music with the world. She's always been an inspiration of mine; especially after her speaking out to make people more aware of eating disorders, and more comfortable with body image, as she had once gone through a hard time with these problems. Her relationship with the Jonas Brothers, especially Nick and Joe, is so heartwarming, how they've all been there for each other, and appearing on each other's tours. I first discovered her when I was a lot younger, when she starred in a few Disney Channel Original Movies, and her musical talent was what really made me appreciate music so much more, and I think that's what makes me love her that much more, and after watching a few interviews on T.V., she's just proven to be so honest and open and funny, and she's just such a talented person; it's amazing that she's the age she ...more
, I love Demi Lovato so much, I can't say it in words, but I'll try. She has the best voice ever, has an amazing personality, actually has talent, very inspirational, and loves her fans. She is the best, and needs to be number 1. I was so happy to see her in the top 10, but we can do better. She is my fave singer. She has a lot of amazing songs like Heart Attack, All Night Long, Neon Lights, Skyscraper, Warrior, Never Been Hurt, Two Pieces, For The Love of a Daughter, Cool For The Summer, Old Ways, Kingdom Come, Waitin For You, Yes, Father, Stars, Confident, Mr Hughes, and many more. I love her! Go Demi
Unlike a LOT of people in this industry, Demi Lovato actually has talent that doesn't need editing, and her live performances are almost always exactly like the original song. Her songs are inspirational to teens and adults alike, and she's so open about her own experiences and lets it show through her work. She's funny, and has a great attitude towards her fans. Definitely my favorite singer, and she has inspired me, as well as a number of other people. Demi has to be at least in the top 10.
SUCH AN UNDERRATED SINGER!

If you say she's bad you don't know anything about singing or music... She has one of the best vocal ranges and an insane belting range as well as an amazing control with vibrato and other techniques.

Then for the people who are making nasty comments about her personally and her overdose, EDUCATE YOURSELVES. Demi has been very open about her addiction as well as her other serious mental illnesses (Bipolar disorder and an eating disorder). She also was severely bullied at school and also experienced trauma as a child. She started drugs before being diagnosed with any of her illnesses as a way to cope which is very usual for people suffering undiagnosed serious mental illnesses. She was sober for 6 years before this relapse and is now in rehab and accepting help.

Demi has been very honest and has done the most out of anyone famous to raise awareness around mental illness and addiction. She has been completely honest about her story. She co ...more
9
Rihanna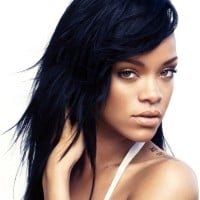 Robyn Rihanna Fenty is a Barbadian-American pop singer. Born in Saint Michael and raised in Bridgetown, she first entered the music industry by recording demo tapes under the direction of record producer Evan Rogers in 2003. She ultimately signed a recording contract with Def Jam Recordings after auditioning for its then-president, hip-hop producer and rapper Jay Z.
My my! Number 9 for one of the most iconic singers of today.
Honestly I'm surprised that she is not in the top 5, she has the best music of today, she can came with every genre without sounding too off, she has songs about: Soul, R&B, Pop, Rock (sort of), Dancehall, Dubstep, Hip-Pop, Folk, Reggae, Techno, Trap, hell she also did RAP more than once! She has commercial songs, songs where she shows her vocal talent like "Stay", "Love On The Brain", "Love without tragedy", songs with a true meaning like "We Found Love", "Love the way you lie pt. II", "Farewell" etc.
She uses a different style for each album, for sure she isn't forgettable.
When she sings live... she is lazy... but when she tryes she has, I don't know how to say it, she has the ability of makes the lyrics come alive, it's amazing.
Don call her generic singer, she can slay the hell out of you.
I have love Rihanna ever since I was 7,people are always hatin on her and saying she is ugly and has no talent and saying that she is just a knock off Beyonce. She is great and anyways she is making 10 times more money than these people are who are sitting on the couch eating potato chips always on there phone.She can sing she has the most amazing voice ever.Sure her last song is not age appropriate for 10 and under even though it's a great song, I love her music and she is so beautiful so all those Rihanna fans speak up for her because she is the best singer of all time.All her songs are amazing!
I don't know why people say that Rihanna sucks! She's amazing! She can sing live (Stay at SNL, We Found Love at Grammy, Only Girl and What's My Name on GMA... ), she is much better than Justin Bieber, One (Die) Rection and other pseudo-arists. Her songs are amazing. We Found Love is the BEST SONG EVER. She's also a Christian (that's true, NOT ILLUMINATI) Even Adele said that she's great! Who will you believe talentless conspiracy theories obsessed YouTubers or Adele?
! What even! Rihanna...at 9! She deserves to be in the top 5 for sure! She has given one of the most successful pop tracks in the history and deserves to be higher! And what I don't understand is haters hating her and not liking her!?! I mean how can one not like this true artist which is beautiful in every single way! I mean she needs to be higher than demi lovato at least! Demi can sing and is a great artist but not better than riri for sure!
10
Christina Aguilera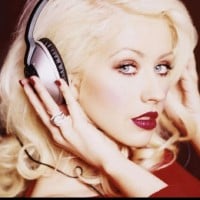 Christina María Aguilera is an American singer, songwriter, and record producer, best known for songs such as "Beautiful", "Genie In A Bottle", "Fighter", "Hurt", "Dirrty", "Your Body", "Lady Marmalade", "Reflection", "I Turn To You", "Come On Over Baby (All I Want Is You)" "What A Girl Wants", and "Candyman".
A true Pop Diva with one of the best recognizable powerhouse voices that transcends through time and every genre. She's the successor of Whitney and Mariah in terms of being a champion of melisma with a wide vocal range. A voice that is both powerful and empowering. No other pop contemporaries can match her vocal talent. She needs to boost her career with another song (not as featured artist in this decade) and bring it to the top of the charts again.
Even though Britney Spears is more popular than Christina Aguilera, despite both being successful singers, Christina is known for having a brilliant voice and her albums "Stripped" and "Back to Basics" are brilliant. I personally like both Britney and Christina. Both make catchy, sometimes emotional and kind of interesting music.
Christina can do things with her voice that nobody can touch. Her voice is just INCREDIBLE. Plus, her emotions beautify all the songs to the maximum. And when the work SINGER is called, the title unequivocally goes toward Christina. I simply love her, because I can listen to her all day long, which is for sure not possible in case of any other female singer.
MY Favorite Xtina's Songs: The voice within, hurt, fighter, I am, I'm OK, walk away.
She may not be one of my all time favourites, but "Hurt" is one of the most beautiful songs I've ever heard. She has such a powerful voice that can easily make you cry or at least tear up. I don't consider myself a very emotional person, but this is one of the few songs that I come close to tearing up listening to. It's sad some of the artists that literally depend on auto tune are above such a gifted and raw voice.
The Contenders
11
Selena Gomez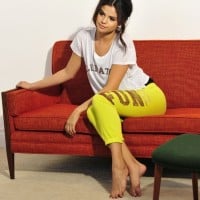 Selena Marie Gomez is an American actress and singer. She is best known for songs like "Come & Get It", "Good For You", "Same Old Love", and "It Ain't Me". Selena Gomez's voice is mezzo-soprano but she usually sings in alto. She is best known for her role as Alex Russo in Wizards of Waverly Place.
Selena sucks. I met her once and it was awful. I witnessed the meetings of the 5 people in front of me, too. Here's what they were like:

Number 1: Chinese girl, around 25 years old. Black hair, brown eyes, and obviously had a tan. Selena takes one look at her and says, 'You're ugly. You really should get a life, because that tan is disgusting.' She cried, and Selena called security. They hugged her and said Selena was always like that, and they have been her security guards for 6 years.

Number 2: A teenage girl around 16 years old, brown hair, green eyes and really sexy. She made me horny, and I'm a girl. Selena's eyes bulged out, and she grinded against the girl, and put a hand in her panties. The girl pushed Selena away, but Selena made out with her. The girl called her disgusting, and ran away. I watched her go in the bathroom.

Number 3: A man 27 years old. It said so on his coat. Selena called his coat lame and took it off. Then she licked his crotch. He bit ...more
I don't care what people say that she can't sing. I Know that she is an amazing singer, dancer and actress!
She is so talented And I really really LOVE Her.
And she has a great personality ( funny, smart...)
And dude she can rap!
And for those who say that she dated Justin Bieber just to be more famous, well now what you gonna Say?! Is she making money & Winning awards & getting more famous Cause she and Justin Broke up?!
And I have to say that Jelena was real!
Selena is my favorite singer I know ALL of her songs and there're very nice and it's not slow like adele. Selena should be number 1,2 or three because her bff Taylor Swift is number 1 and her country songs are so annoying but her pop songs are great. I can't even believe that crazy Lady Gaga is number 2 ugh!... Anyways Selena Gomez doesn't care about lists like this.
She is beautiful but she doesn't have a voice. She is a good actress. I just wonder why her voice change every song. She kinda has a voice, but compared to any other female singer like Ariana Grande, she doesn't stand a chance. But she is also very nice. I like her 30% because she is friends with Taylor Swift. But this is MY opinion.
12
Sia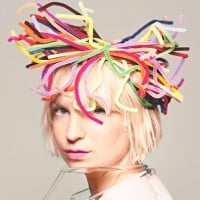 Sia Kate Isobelle Furler, referred to mononymously as Sia, is an Australian singer and songwriter. She released her debut album in 1997 but mainly gained mainstrem attention in the 2010s. In 2021, she released the highly controversial film "Music". The film has received negative reviews online.
First she is the best vocalist! Second she is the only female celebrity that expose in her video clip art no sex neither porn or asses! Sia is the only celebrity that is famous because of her voice not because of her body or auto tune! Without forgetting how inspiring her lyrics her! Her lyrics give us hope and actually have a meaning not like all other songs that are only about sex or anything! Sia has a message in each of her songs a message that can heal people's soul, inspire them, make them love their-selves and she gives them hope! I really want people to not confuse art by sexual things! And a special thanks for sia showing how singing should be! Thanks for being people's lifesaver
What other artist has released seven albums all COMPLETELY different and show off how incredibly versatile she is. She can do pop, R&B, acid jazz, trip hop, rock, disco, indie, folk, electro... The list goes on and on. You must listen to all of her albums from OnlySee to This Is Acting. Trust me you won't regret it
Sia deserves to be number 1 on this list. Not only does she have a beautiful voice, but she has written many songs for other artists such as Rihanna's "Diamonds", Katy Perry's "Chained to the Rhythm", Camila Cabello's "Crying in the Club", Jessie J's "Flashlight", and many more.
By far the best vocalist today. More versatile than Adele. Great musician, deserves a lot more respect and fame. Would have been more popular had she sung all the songs she wrote by herself.
13
Britney Spears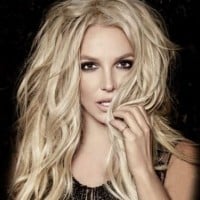 Britney Jean Spears (born December 2, 1981) is an American actress and singer who was born in McComb, Mississippi, and grew up in Kentwood, Louisiana. She performed acting roles in stage productions and television shows like "The Mickey Mouse Club" as a child before signing with Jive Records in 1997 and going on to become a pop superstar and one of the most famous female pop singers of all time. She is best known for her songs such as "Toxic", "...Baby One More Time", "Circus", "I'm A Slave 4 U", "Oops!... I Did It Again", "Work B****", "Womanizer" and "Till' The World Ends".
She is Britney Spears. Think of a popster and who is the first person that comes to mind? The original international superstar, Britney Spears. She is one of the top-selling female artists ever and she has sold more records than anyone who is in the top ten right now. Her music videos, performances, songs, VOICE, quotes and interviews have all made her the icon that she is today. She is also very relatable because of the tough times that she has gone trough. She is an honest, hard-working and incredible artist, performer and person. Britney is arguably the most famous woman on the planet and she has stayed humble and driven to success for over 15 years. Britney Spears is the ultimate female pop star.
"She's the biggest pop star because her, and her music, define this new millennium. Spears at once makes us nostalgic for the past and hopeful for the future. We see ourselves in her. We know, that like Spears, we better work, and then work some more, if we want to be remembered at all. And Spears? Well, she's impossible to forget.
Britney Spears Is The Pop Star Of The Millennium and definitely a true example of a living legend queen of pop.
So many of her songs are legendary and some of the best dance-pop songs to date. Several of her lyric lines have become massive slogans that inspire and unite. She is always iconic but also deeply human and year-after-year interesting to discuss.

Some other "pop" stars, the always or too-often try-hard-show-offs, seem too egotistical, not about the music, and can get annoying while performing or as figures in general. That really worsens the quality of the music, or at least dilutes the parts that make pop great. Many others also seem to veer so far away from pop once they get famous, or outright DIS it in interviews. Ugh! I kind of want pop-hating popstars/"pop" singers to GO AWAY. That's amazingly rude to fans of the MUSIC. But that's not Britney!

Even people who never gave her music a chance still like her as a person. And her fans support her hard yet probably aren't zombies who'd buy 8 seconds of white noise. They can actually get "hard" on Brit, themselves, because ...more
Britney Spears is the ultimate pop icon! Whenever one thinks of power house pop music and everything it stands for they immediately think of Britney Spears. She has had a long successful career entertaining millions of people and topping charts all over the world. She has talent, modesty, and is overall a caring person in which anyone can relate. She is the QUEEN of Pop!
14
Shakira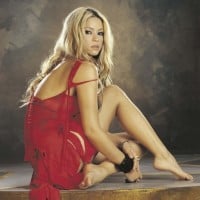 Shakira Isabel Mebarak Ripoll is a Colombian-Spanish singer, songwriter, dancer, record producer, choreographer, and model.
Shakira is the total package. Her vocal range is very diverse and her voice is so distinct (which is so crucial in this age of copycats). In Spanish her songs are just perfectly written in terms of pacing, clever lyrics and deeper meaning. Early on it didn't translate in a way that Americans could understand but she's mastered English too. Shakira is also a masterful dancer (comparatively speaking of course, she's not a professional and has no formal training). If she wanted to be a professional one I'm sure in time she could.

Shakira is also a true philanthropist and certainly someone, in the public eye, that is making the world a better place. She's not just throwing money at something to try and solve an issue or being the figure head for a campaign she knows nothing about. Listen to her talk about education, violence or international relations and you'll be blown away.

I've never met her but to me she seems like a remarkable human being. Which for someone who also ...more
Shakira is a chameleon! She explores different sounds to give her fans something new. Not impressed? Well, she writes her own songs (She shares writing credits with only 1 or 2 extra people if it's not full written by her). She plays the guitar, the harmonica, the drums,etc. She belly dances since she was a kid. She has won a total of 15 Grammys and she is currently one of the most popular singers in the World (which is extraordinary considering she came out in 1995 with her first successfull album. She is an excelent performer (the best in my opinion) since she sings with a lot of passion and dances alone. She knows how to keep the crowd entertained without a troop of back up dancers, glittery or special effects, just her and the fans. She doesn't have songs, she has anthems. So attending one of herthe concerts it's an unforgettable experience.
A 25 years carreer speaks for herself. She is the most international singer in the World and she is not American (and you know, if you are not American or don't live in the us, u don't get promo or attention from the media). She is the biggest singer in Latin America and she still works with the best people. She is a singer, musician, writer, belly dancer and has a unique voice. Plus, she always comes out with something different. Forgot to say, her concerts are the best: No back up dancers, no special effects, no nothing...she can handle the crew by herself.
Out of all these females, she's THE ONE that has had it the hardest since she had to crossover and she's THE ONE that has fought the hardest to get to where she is (not like these other females that buy hit songs.. except for gaga) and still she's THE ONE that stands out the most globally. She might not be as popular in the US but she's pretty much got the rest of the world in a bag. You go SHAKIRA!
15
Lorde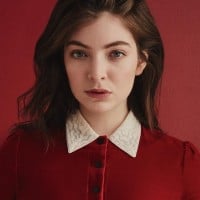 Ella Marija Lani Yelich-O'Connor (born 7 November 1996), better known by her stage name Lorde, is a singer-songwriter from New Zealand. She released her first EP "The Love Club" in 2012 and gained worldwide popularity with her song "Royals" at the age of 16. With "Pure Heroine" (2013), "Melodrama" (2017) and "Solar Power" (2021), Lorde has released three studio albums so far. She is is known for songs such "Royals", "Team", "Green Light" and the single "Yellow Flicker Beat", produced for the soundtrack of Frances Lawrence's "The Hunger Games: Mockingjay - Part 1" in 2014.
One of the few musicians of today that sing from real life experiences, including getting older and describing how scary and alone it feels (Ribs). She's also a very good all around person and she just keeps it real while sounding like an angel. If she's not in your top ten female vocalists of today, you're not right in the head.
She disses people way too much. She acts like she has an excuse for dissing them. I agree with her Selena Gomez diss though.
I really don't understand why she releases a stupid song like Royals, but all other songs are so good.
I love Royals and I think her voice is really unique! I also like Taylor Swift, though (Wildest Dreams! )
16
Tori Kelly
Seriously?No photos,what? Somes songs are bad but I encourage you to listen Hollow or her covers she did now. She rockin' the pop industry, she will always be one of the first in my heard and today with Solar.
She's way better than most of the singers among the top 20. Listen to her! sure you'll fall in love with her singing!.. but she's underrated, she needs more recognition. Please Please Please! vote for this talented woman.
Look her up! You will be a fan in no time. Great voice, both soothing and can be powerful. Listen to her cover of Paramore - "The only Exception" She is also very cute.
Tori Kelly is undeniably gorgeous, and possesses an incredible vocal range. She should be at least in the top ten, if not five.
17
Ellie Goulding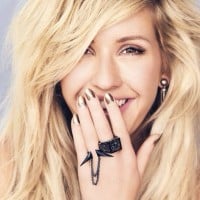 Elena Jane "Ellie" Goulding is an English singer, songwriter and multi-instrumentalist, born on December 30th, 1986 in Hereford, England. She is most well-known in the U.S. for her singles "Lights", "Love Me Like You Do" and "Burn", and has been featured in other songs with artists like Calvin Harris. She has recorded four studio albums, and has achieved success in multiple countries.
I can't believe some of the girls above Ellie on this list.
She makes AMAZING music, co-wrote the vast majority of her songs. She's much, much more than the Ellie Goulding who sang "Burn" or "On My Mind". In fact, most of her fans don't even like those songs. She's the best artist of this generation, and my favourite artist ever. To people who only know her for "Love Me Like You Do", "Burn" or "On My Mind" go and listen to her other songs such as: "Only You", "The Writer" (you can't listen to them on YouTube), "Lights", "Under The Sheets", "Hanging On" (The version without the rap), "Figure 8", "My Blood", "Starry Eyed", "Goodness Gracious" and the countless other AMAZING songs that she has sung. If you can't be bothered to get albums to listen to "Only You" and "The Writer" then get the app Pandora, a radio station app, where you can choose an artist to listen to. In this case type in Ellie Goulding. Hopefully you'll come across those great songs.
I've never been a big fan of Ellie, but when I listened to her songs which aren't as mainstream as 'Burn' or 'On My Mind', I realised that she's an ANGEL. Her voice is perfection, she's vegan (I am too, so I'm right behind her on that one) she has lots of underrated songs only her true fans will have heard, she doesn't follow anyone else's style, she's respectful to others and seems like a lovely person.
And, not to mention, she's the QUEEN of movie soundtracks! There's Love Me Like You Do from Fifty Shades Of Grey, Beating Heart from Divergent (my favourite book of all time) Still Falling For You from Bridget Jones' Baby, etc etc etc...
But overall, Ellie definitely deserves to be in the top 10, at least.
Ellie Goulding takes pop to the next level. She has an amazingly unique voice that is unforgettable and a lot of her songs are catchy and meaningful. She does much more than just pop songs. She has been credited as an amazing guitar player and dj. Her typical music styles are pop, dream pop, folk, and folktronica. I think that she should be more well know but she is stil an rising artist.
Ellie goulding is the best singer ever! My favorite song by her is " Animal " because it is so wonderful! She has made tons of songs that I LOVE.

Ellie goulding songs

1. Animal
2. Starry Eyed
3. Goodness gracious
4. Atlantis
5. Human
6. Stay Awake
7. Under control
8. Without your love
9. Lights
10. Anything could happen
18
Ke$ha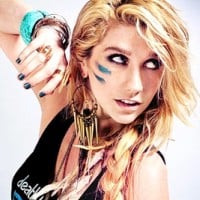 Kesha Rose Sebert (formerly known as Ke$ha) was born on March 1st, 1987 in Los Angeles, United States. She is best known for her hits like Timber, Tik Tok, and We R Who We R. Kesha is an animal rights activist and she works for H.S.I. (Humane Society International). Kesha also stands up for L.G.B.T. rights in America
Kesha Is a lot more "Catchiet" than Taylor Swift! She is actually very popular! But the problem is that she ain't as active as she used to! I'm sure she will be a lot more popular than ever after a new album. And the good thing is that her songs has different meanings and... She may use auto tone but her real voice is much beautiful too! She belongs in the top 10.
Kesha is a lot more unique and creative and is way more diverse and musically gifted than the likes of Demi, Selena & Ariana
she's also a better songwriter than the likes of Taylor & Katy perry
Kesha has a bad rep but if you look further into her catalog she's a underrated genius who has a unique sound and great songwriting skills.
I loved Tik Tok, but everything else she has done is awful. And her "Look" is atrocious... Just awful!
Ke$ha's songs all are on the top off the charts. Tik Tok was one of the most played songs on the radio
19
Cher Lloyd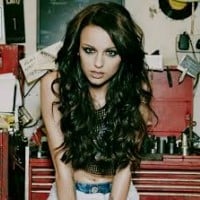 Cher Lloyd is an English singer, songwriter, rapper, and model. She rose to fame in 2010 when she finished fourth in the seventh series of The X Factor.
She came across as stuck up and naive, but I loved her from the start, she has been such a lovely soul since the beginning of her career. I've seen her grow as an artist and I'm so proud of who she has become today, and became the artist she is today. No matter what about her past, her difficult times, she has stayed humble, and strong.
Cher Lloyd is pure perfection. Her voice is perfect! I LOVE her so much! Her accent is so cool too! She has such a fun, bubbly personality, every single should be like her! Brat forever
I love Cher Lloyd she is just strait up amazing. She is so talented. I wish I was her.
I love her she is a talented and beautiful woman her accent is awesome and just shes amazing! I don't know how id live without her
20
Jennifer Hudson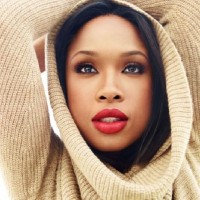 Jennifer Kate Hudson is an American singer, actress and spokesperson. She rose to fame in 2004 as a finalist on the third season of American Idol, coming in seventh place.
21
Kelly Clarkson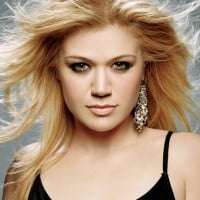 Kelly Brianne Clarkson is an American singer, songwriter and children's book author. She rose to fame in 2002 after winning the inaugural season of the television series American Idol, which earned her a record deal with RCA Records. Clarkson's debut single, "A Moment Like This", topped the US Billboard Hot 100 chart and became the country's best-selling single of 2002. It was followed by the release of her debut album, Thankful (2003), which debuted atop the US Billboard 200. Trying to reinvent her image, Clarkson decided to part ways with Idol management and her second album, Breakaway (2004), featured a pop rock sound. It sold over 12 million copies worldwide and earned Clarkson two Grammy ...read more.
An amazing sense of music, with brilliant songs which are both touching, and inspirational are what define Kelly Clarkson. She has that born-for-singing voice which you can listen to all day. And as another listener mentioned, she has so many catchy songs that you never forget her. You listen to one song, then listen to another which makes you think "This one's more awesome", and the next time you listen to the first one, you feel "Nah, this one's more awesome! , I'm confused."
Kelly Clarkson is an incredible talent. She is more versatile than anyone else on this list. Not only can she sing anything- when she sings covers, she does it better than the original artist- but she is also a gifted songwriter. To top it all, she is down to Earth and has a great personlity. She should be number one.
My favorite singer would definitely be Kelly Clarkson. She's inspired me to do music since the age of 23. What didn't kill you (stronger) is my favorite one. It made me find out about Kelly Clarkson and listen to more of her songs she deserves to be no. 1
Kelly Clarkson because she has a very strong and powerful voice. She has lots of good songs that inspire lots of people. She always have different kinds of songs so you never forget her.
22
Christina Perri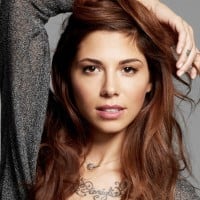 Christina Judith Perri is an American singer and songwriter from Bucks County, Pennsylvania. After her debut single "Jar of Hearts" was featured on the television series So You Think You Can Dance in 2010, Perri signed with Atlantic Records and released her debut extended play, The Ocean Way Sessions.
She is absolutely the best. Actually, have the singers/songwriters on this list have their songs written for them. Christina doesn't. And there is actual photo proof that Katy Perry smokes. It's just... Does no one know what talent is anymore? How is she number 30? She may have only two albums, but they are both filled with beautiful, touching, songs. She is sophisticated and talented, and puts a bit of herself into all her songs. Vote Christina Peri!
Her lyrics are BEAUTIFUL, and all of her songs are too. They're so heartfelt...this is the kind of artist that should be in the top ten. Her, Sara Bareilles, Vanessa Carlton, Colbie Caillat, they all are obviously the most talented on here.
Jar of Hearts inspired me to end my relationship with Asya, my former best friend. I love Christina.
Dear Asya,
So who do you think you are, running round leaving scars. Collecting your Jar of Hearts.
No love, Laura
Christina's songs are beautiful and I'm surprised that she is only #19. Human is my favourite song of all time!
23
Jojo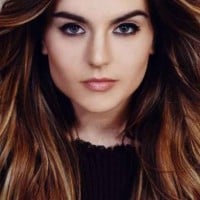 Is that a jojo reference
24
Alicia Keys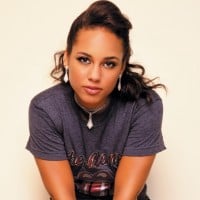 Alicia Augello Cook, known by the pseudonym Alicia Keys, is an American singer, songwriter, record producer, and actress.
She's actually R&B but I care too much to just leave that... She's very talented and she seems like a nice person. She's very unappreciated and has a beautiful voice. Very underestimated and amazing!
I feel ashamed when I see Alicia on this list with all those (non)singers. I mean she is so talented that it is embarassing to put her on a list with those. She should be on a list of true artists
There's no words to describe the sound and emotion that comes from Alicia Keys.
She's a great person with an amazing voice! Yes she is R&B, but she's still amazing.
25
Marina and the Diamonds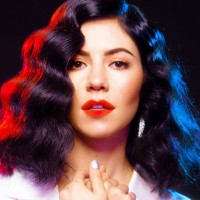 Marina Lambrini Diamandis, better known by her stage name "Marina and The Diamonds", is a Welsh singer-songwriter. Born in Bryn Mawr and raised in nearby Pandy, she moved to London as a teenager in order to achieve her dream of being a singer. She's known for her unique style of writing, and impersonating ...read more.
Marina is a true original in the industry with infectious melodies that will be stuck in your head for days, she writes all her own material making her one of the few in the industry. Marina brings powerful vocals coupled with deep lyrics to her music and since 2008 she has been releasing critically acclaimed music and I'm happy to finally see her break into the main stream.
Marina is such a awesome singer! I love her songs and they are amazing! She's really pretty and popular over on fandoms or social media (tumblr, dev, Facebook, etc)
Marina is a amazing artist who writes from the heart and has the voice of an angel!
She NEEDS to be higher! She has amazing music and a great voice!
PSearch List